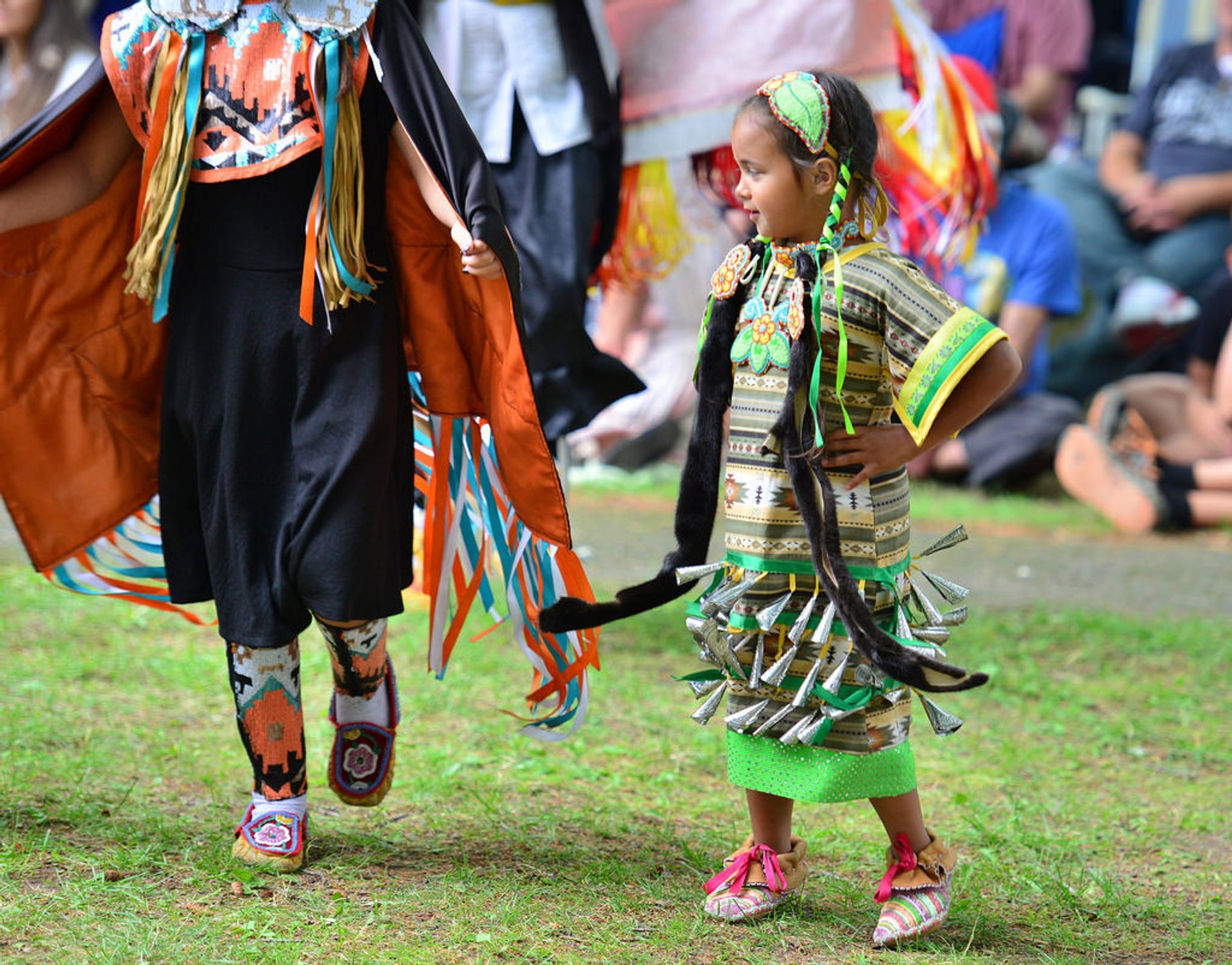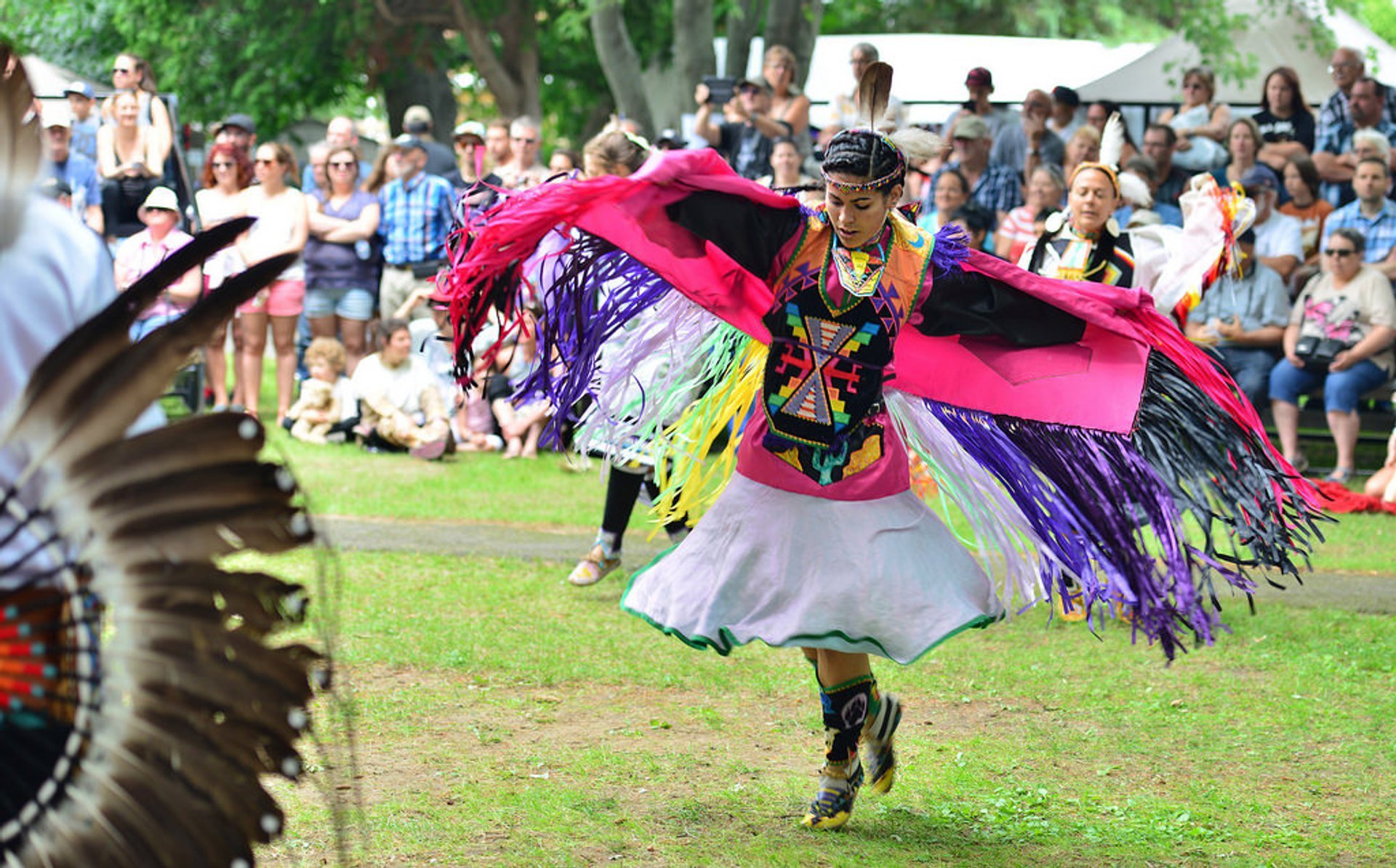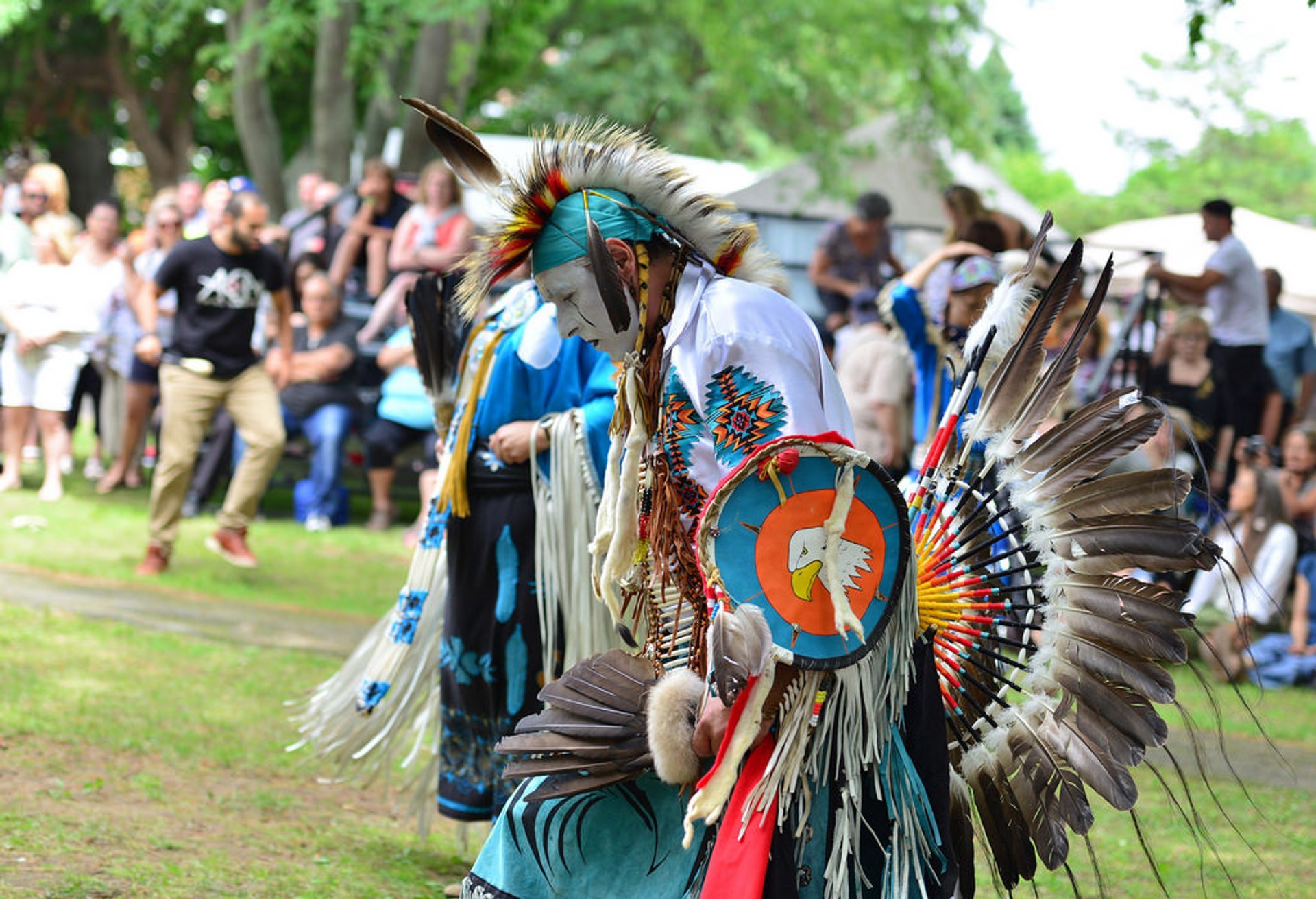 Pow Wow is an occasion for nations, families, and friends to come together for a big gathering to celebrate life. The symbol of a circle is important because it illustrates the continuation of never-ending life and the coherence of the community. Performers sing, dance, and play drums in absolutely fascinating "Regalia" costumes with a lot of details and meaning. Quebec's Pow Wows take place in Gatineau, Kitigan Zibi, Pikogan, Wendake, Kahnawake, Betsiamites, and Odanak. Check for the exact dates of each Pow Wow.
Each region has its own unique charm, but every show usually starts with the grand entry and prayer. Traditional dancing includes a fancy dance with feathers, the jingle dance with coins, the fancy shawl butterfly dance, and grass dance. All of them are accompanied by drum sessions which are the pulse of the performance.
Non-aboriginal people are welcome to observe the show, but there is a list of rules that every visitor should obey. Firstly, alcohol is strictly forbidden on the reservation territory. Secondly, all of the photo or video recordings are legal only after asking for permission from the dancers. All of the visitors can join for a dance, but only in particular moments of the celebration, so you should watch the leader's instructions during the show.
Find hotels and airbnbs near Pow Wow (Map)