0
From June to early October, the waters of Côte-Nord, Saguenay–St. Lawrence Marine Park, Percé, Gaspé Bay, and the Gulf of St. Lawrence are full of sea mammals and whales in particular. You can observe them in their natural habitat around Northern Quebec, or take the well-known whale route from Tadoussac to Blanc-Sablon.
This region is illustrious of belugas and blue whales that dwell in the surroundings and they are also one of the largest animals on Earth. Beautiful humpbacks flock to the mouth of the Saguenay Fjord near Tadoussac. Overall, more than 13 species of cetaceans can be found in the Gulf of St. Lawrence during the summer.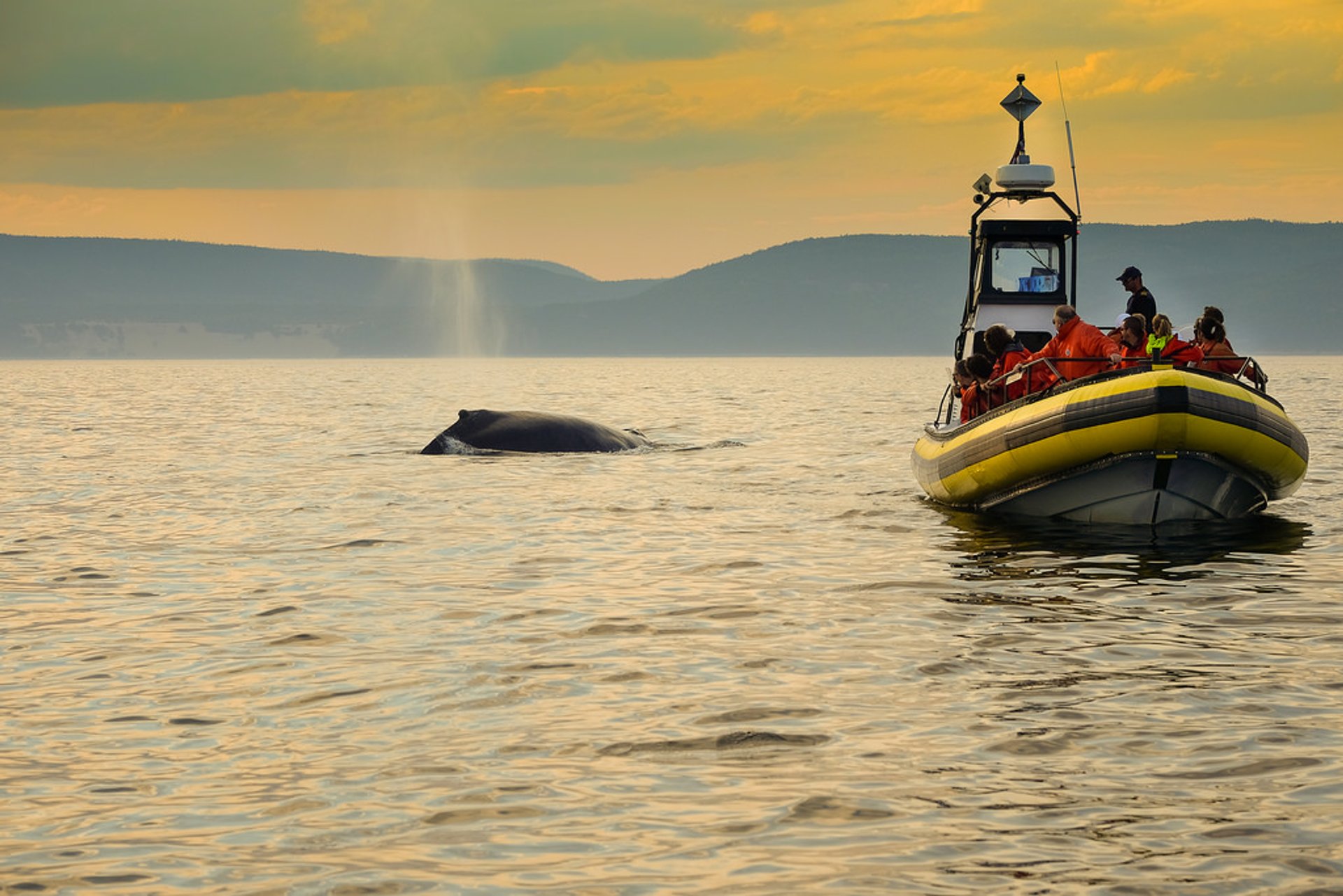 While there are plenty of different ways to meet the whales, kayaks and zodiac boats are probably the best option to see them really close. Another way is to watch whales from land at the Cap-de-Bon-Désir Interpretation and Observation Centre. An alternative spot is Bas-Saint-Laurent. You can take a Rivière-du-Loup scenic drive and spot belugas from the marina and ferry ward along the south shore. Nearby Île aux Lièvres (Hare Island) also boasts excellent views of whales near its shores. You can get there by boat from the marina in Rivière-du-Loup.
Find hotels and airbnbs near Whale Watching (Map)
Whale Watching Featured in