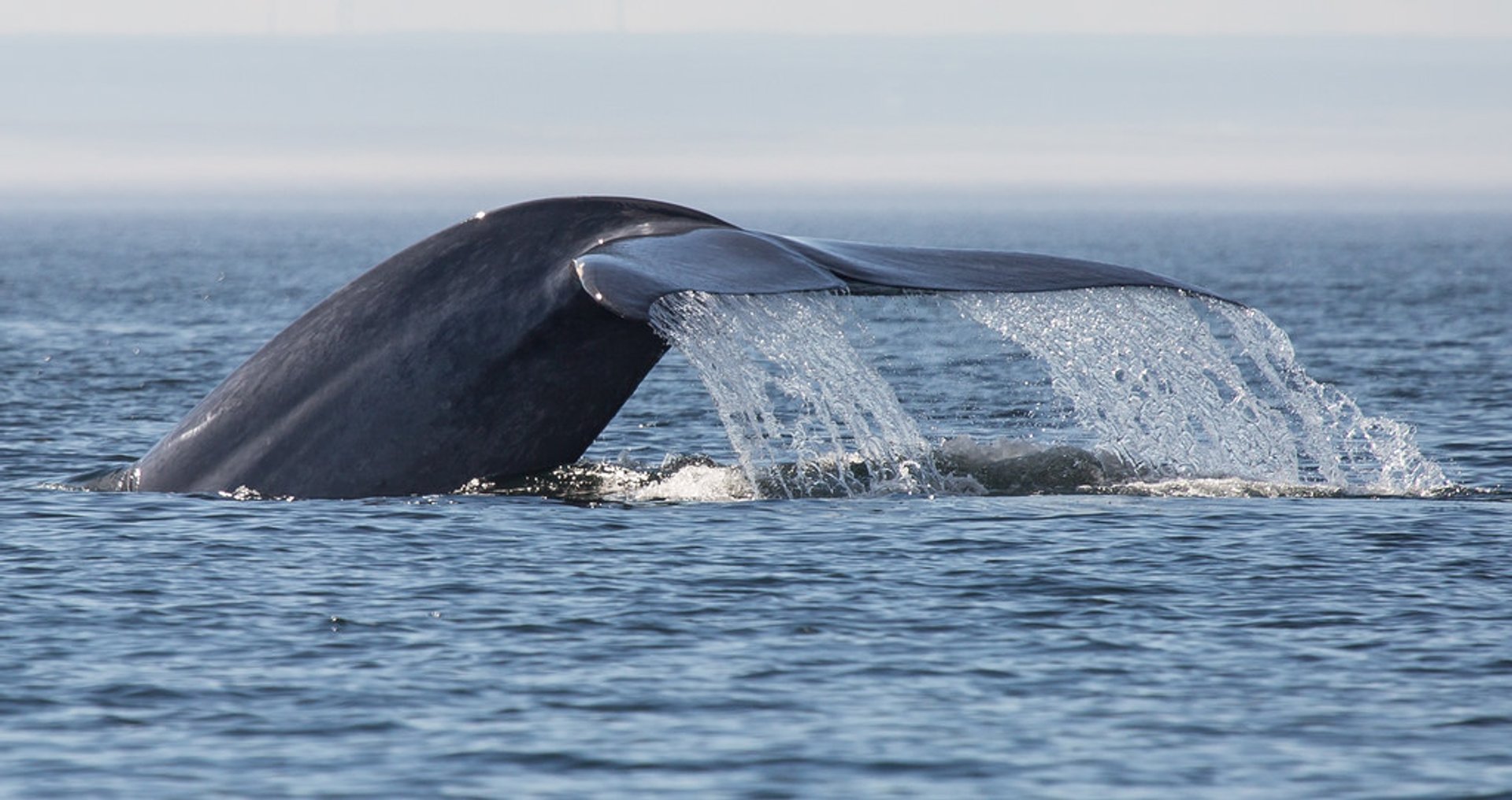 From June to early October the waters of Côte-Nord, Saguenay–St. Lawrence Marine Park, Percé, Gaspé Bay, and the Gulf of St. Lawrence are full of sea mammals and whales in particular. You can observe them in their natural habitat around Northern Quebec, or take the well-known whale route from Tadoussac to Blanc-Sablon.
This region is proud of belugas and blue whales which dwell in the surroundings and are the largest animals on Earth.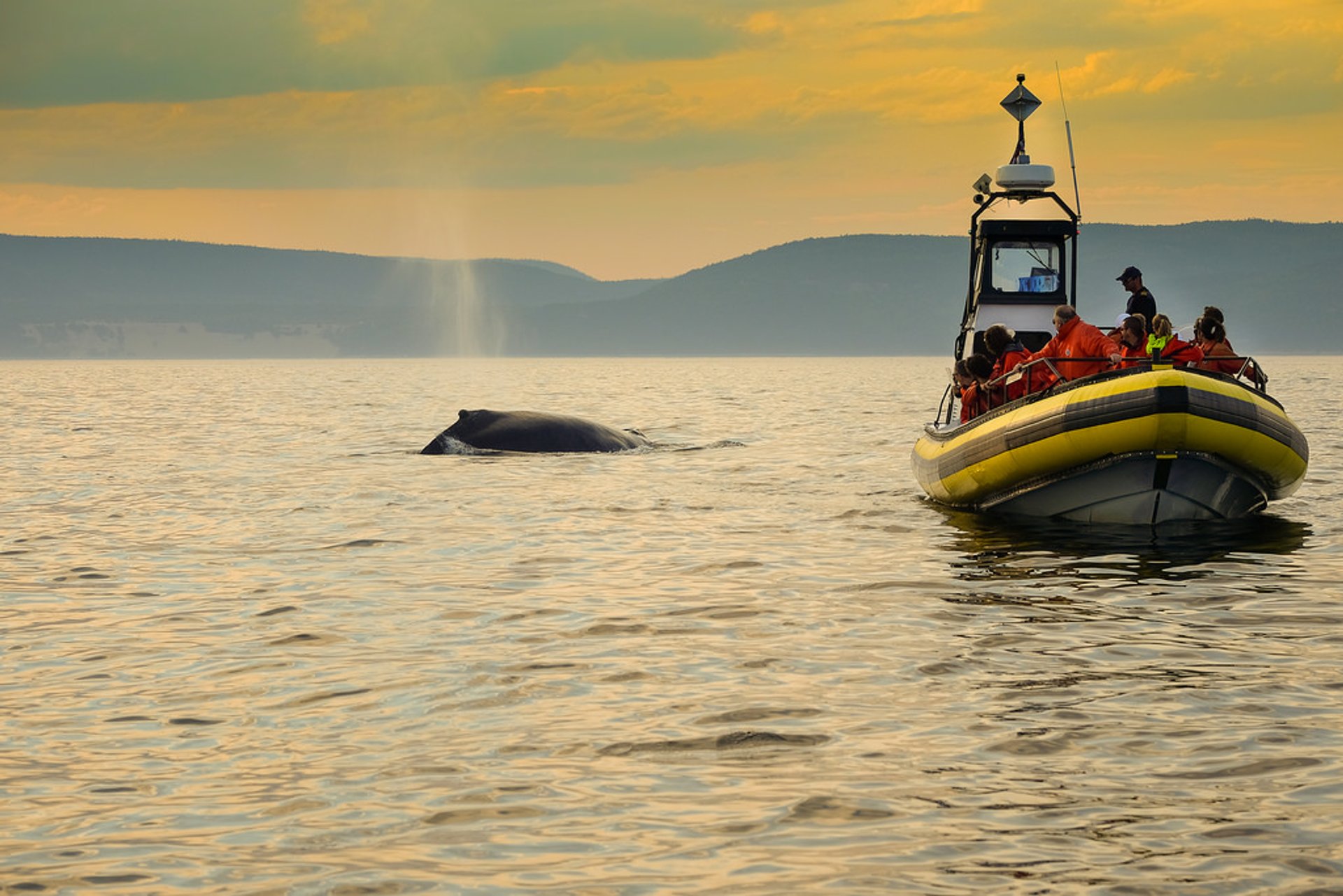 While there are plenty of different ways to meet the whales, kayaks and zodiac boats are probably the best option to see them really close. Another way is to watch whales from land at the Cap-de-Bon-Désir Interpretation and Observation Centre.
Whale Watching Featured in