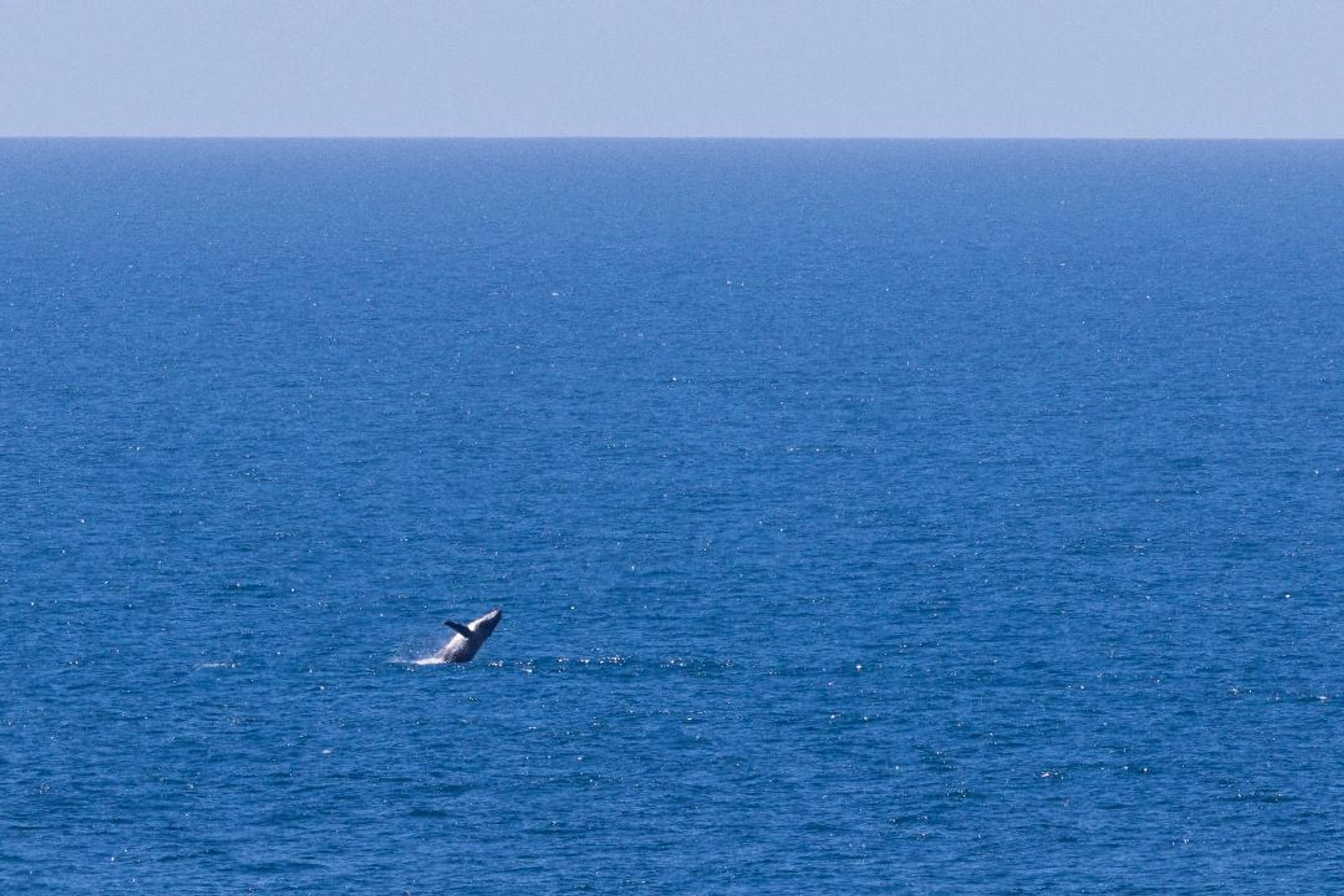 See accommodations nearby
Whale watching is a must in Tasmania. The island state is blessed to be positioned on humpbacks' and southern right whale migration routes. Tasmania's east coast usually attracts the most whales, especially such locations as Frederick Henry Bay and Great Oyster Bay. Humpback whales head north to Queensland and Western Australia waters between May and July and return to Antarctica between September and November. Meanwhile, southern right whales go north in June–September and return south between in September and late October.
Tasmania has relatively calm waters and whales spend some time here during their epic annual journey. They often perform amazing acrobatic stunts, jumping out of the water, spinning and going back underwater with a splash.
Tassie is an excellent spot to observe whales from the coastline. Most whale watching cruises depart from Frederick Henry Bay and Great Oyster Bay. There are regular whale sightings near the South Arm Peninsula, close to Hobart, and also near the Tasman Peninsula, in the d'Entrecasteaux Channel, and off Bruny Island coast. The largest tour operator includes Pennicott Wilderness Journeys that depart from Hobart and Port Arthur to Bruny Island and Tasman Island.
Find hotels and airbnbs near Whale Watching in Tasmania (Map)