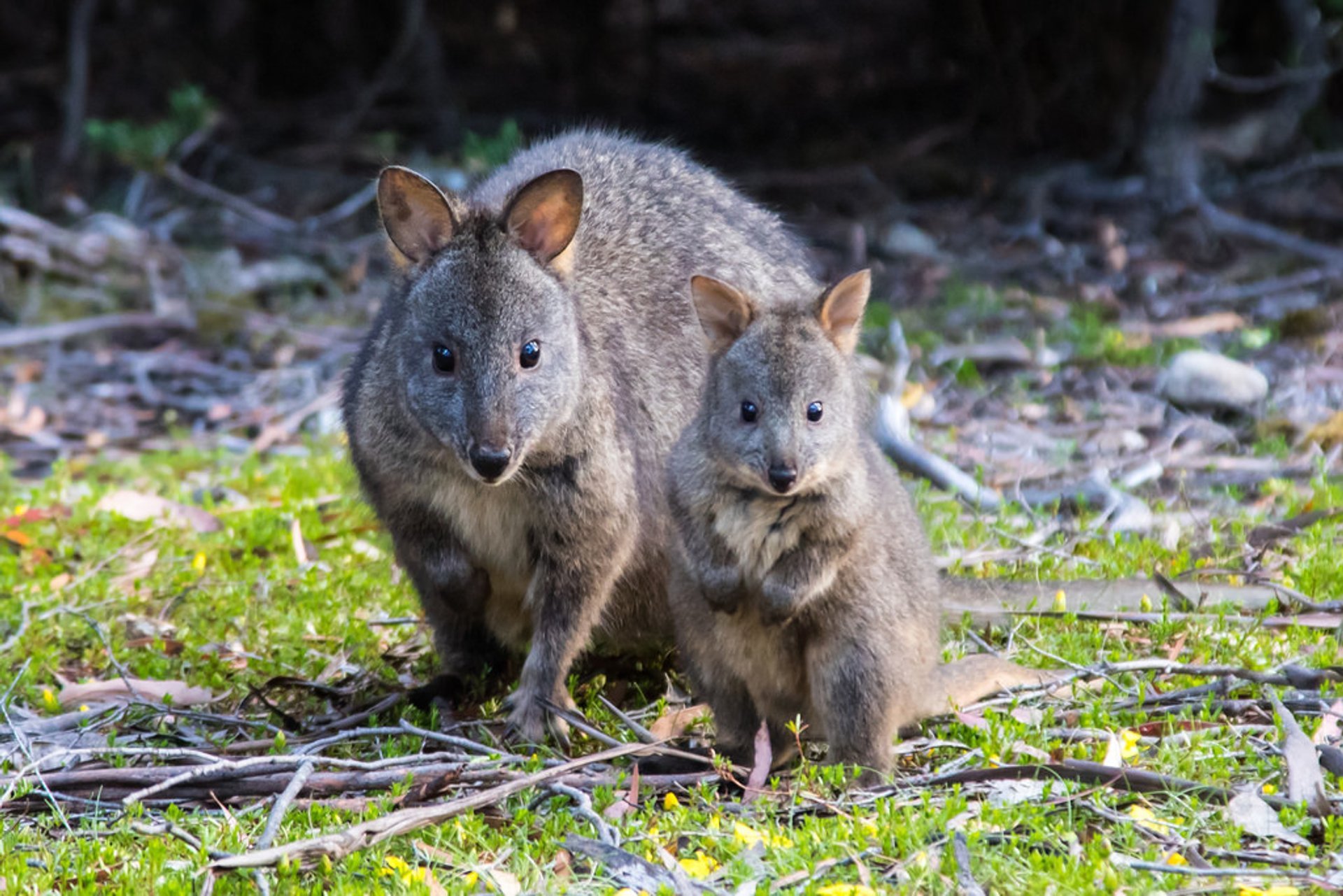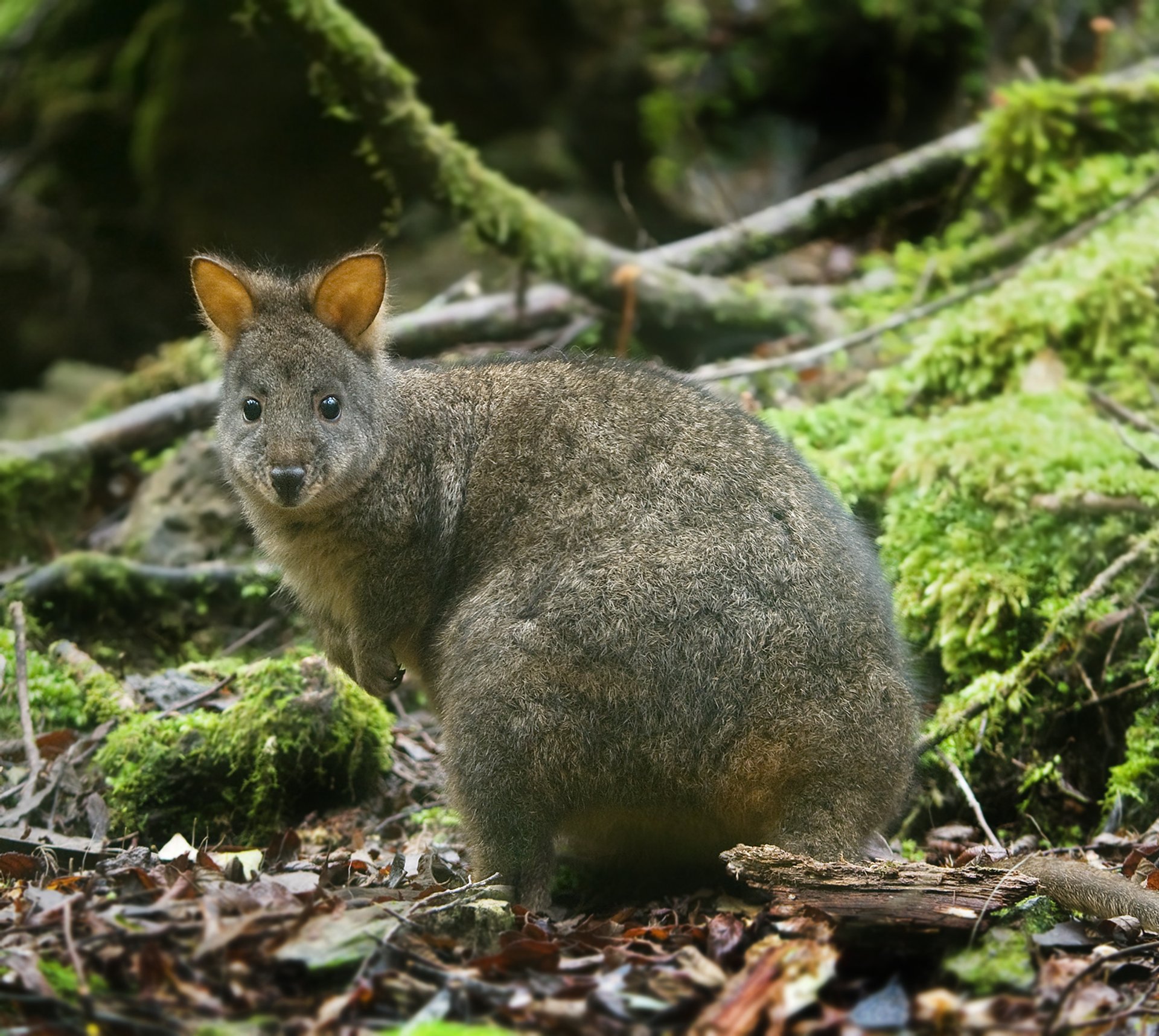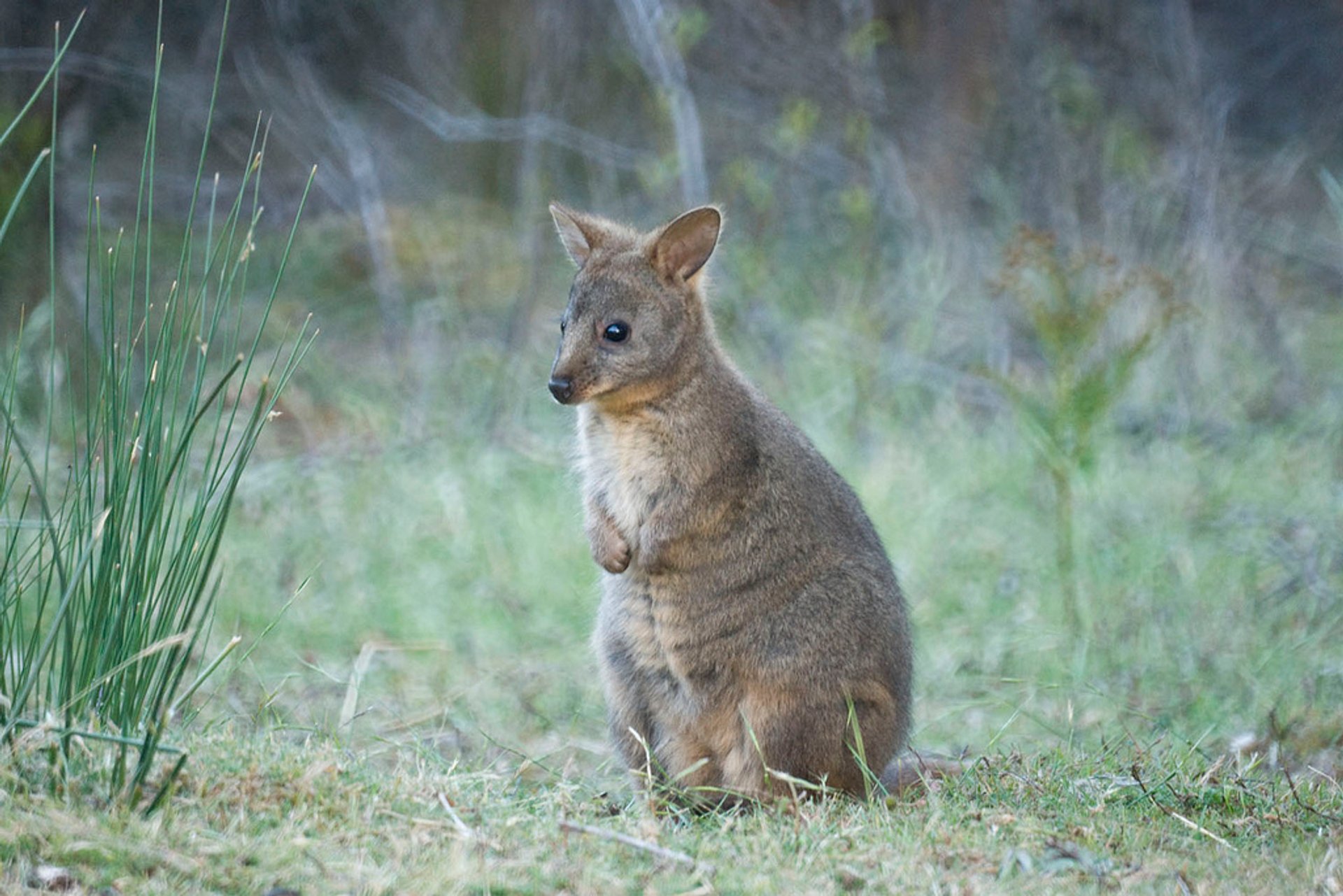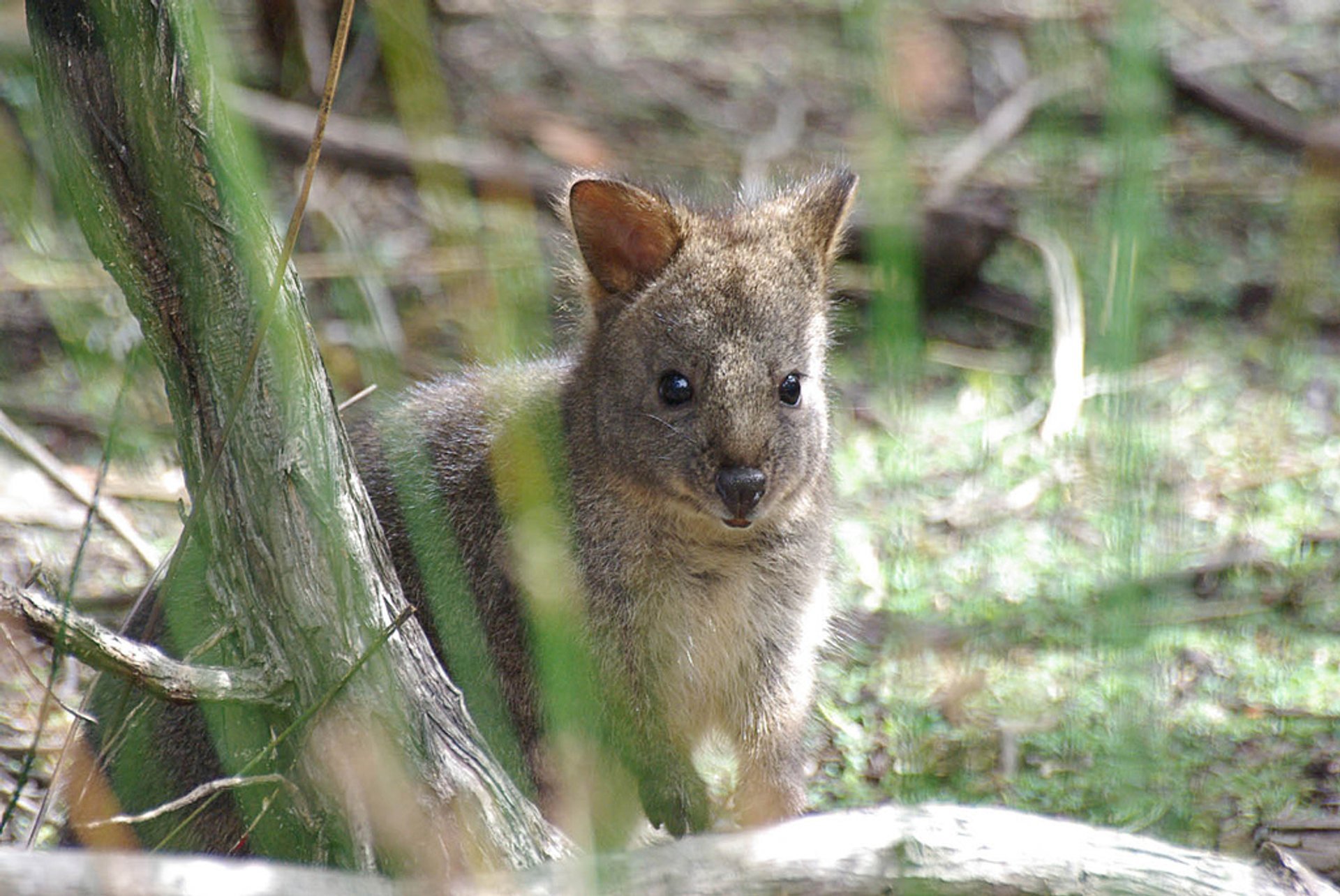 See accommodations nearby
Similar to a small kangaroo but with far more thick fur, these animals are extremely delightful to watch. Being spread all over Tasmania, these animals prefer to stay in at the daytime, so you are most likely to catch a glimpse of them after the sunset.
Although pademelons are wild animals, they like to be treated, therefore, these guys often dwell in forests near the tourist places. You can watch them all the year round but in winter, you can get even more cute experience watching baby pademelons ambling at dusk and making their first steps.
However, keep in mind that they are wild, so don't reach out hands to feed or stroke them.​
Find hotels and airbnbs near Pademelon (Map)