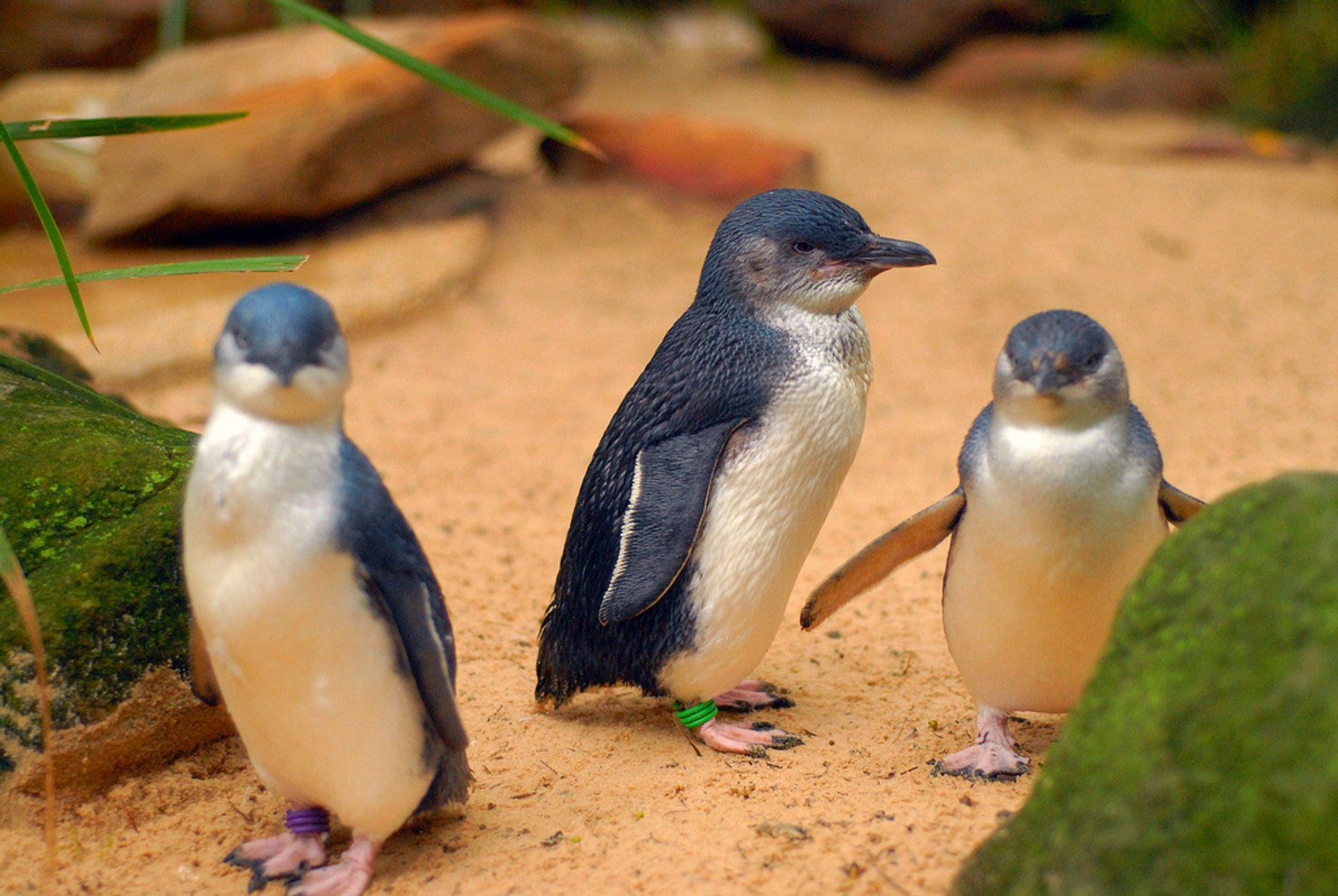 The world's smallest penguins—fairy penguins—are among most amazing Australia's phenomena. For hundreds and possibly thousands of years, every evening, after sunset, in any weather, 365 days a year, these little penguins walk to their burrows at the Summerland Beach.
They gather in groups of 10 to 50 individuals in the surf at the water's edge, and then, as if at a command, start marching through the beach to the sand dunes where their homes are located. This unique spectacle is well worth seeing!
You can choose between the self-guided tour (a cheaper option, but you might be further away from the penguins marching route) and the organised tours.
Find hotels and airbnbs near Phillip Island Penguin Parade (Map)