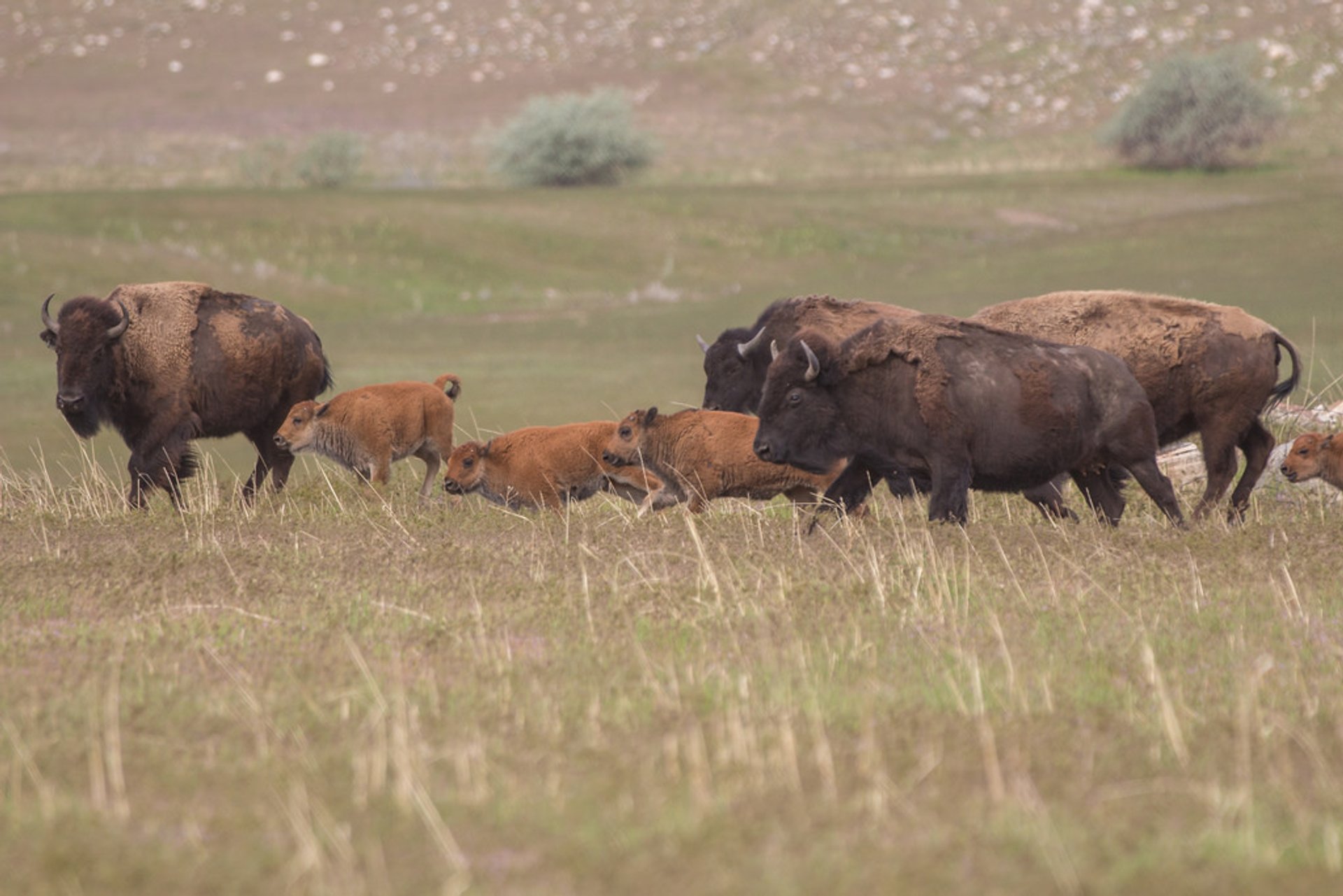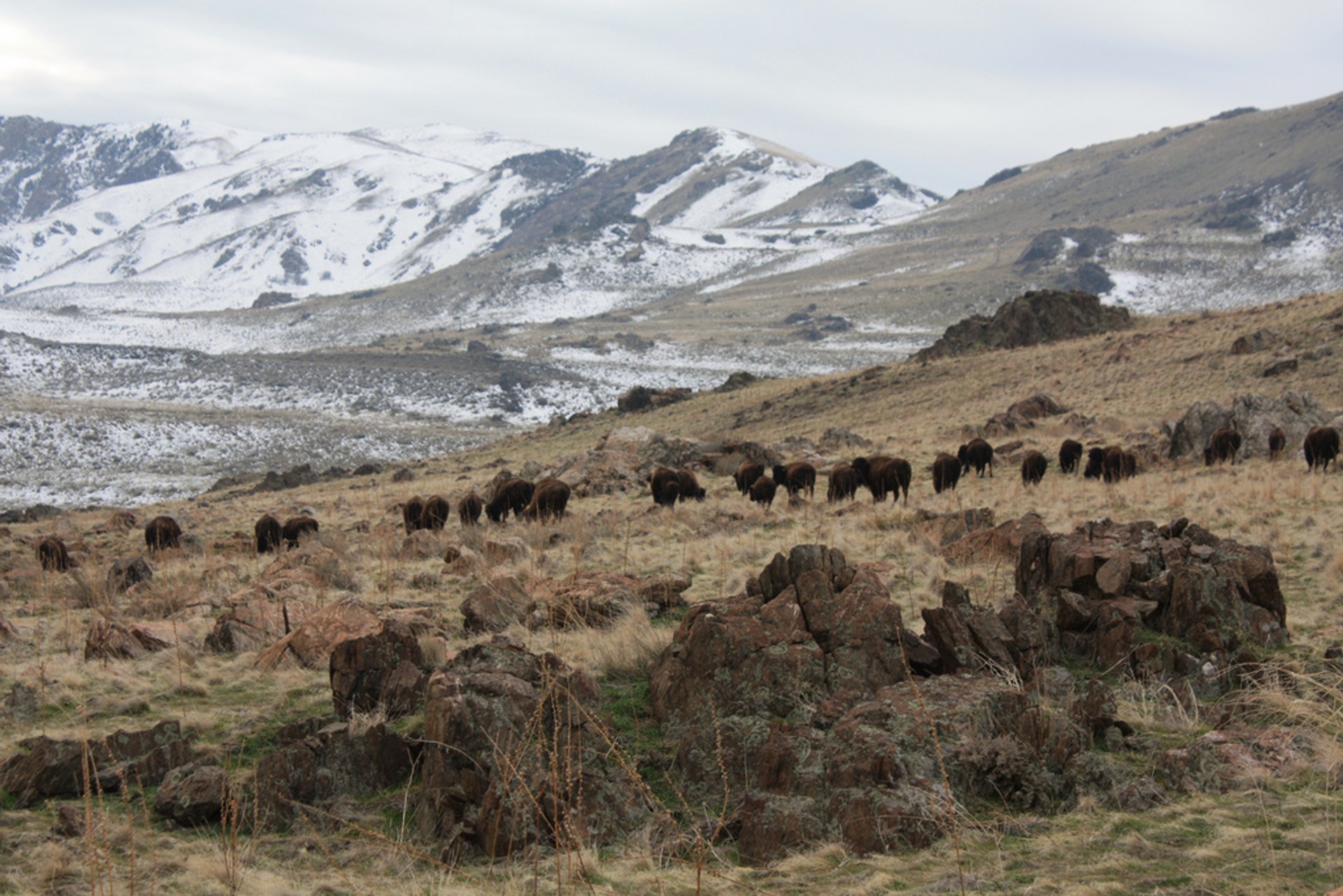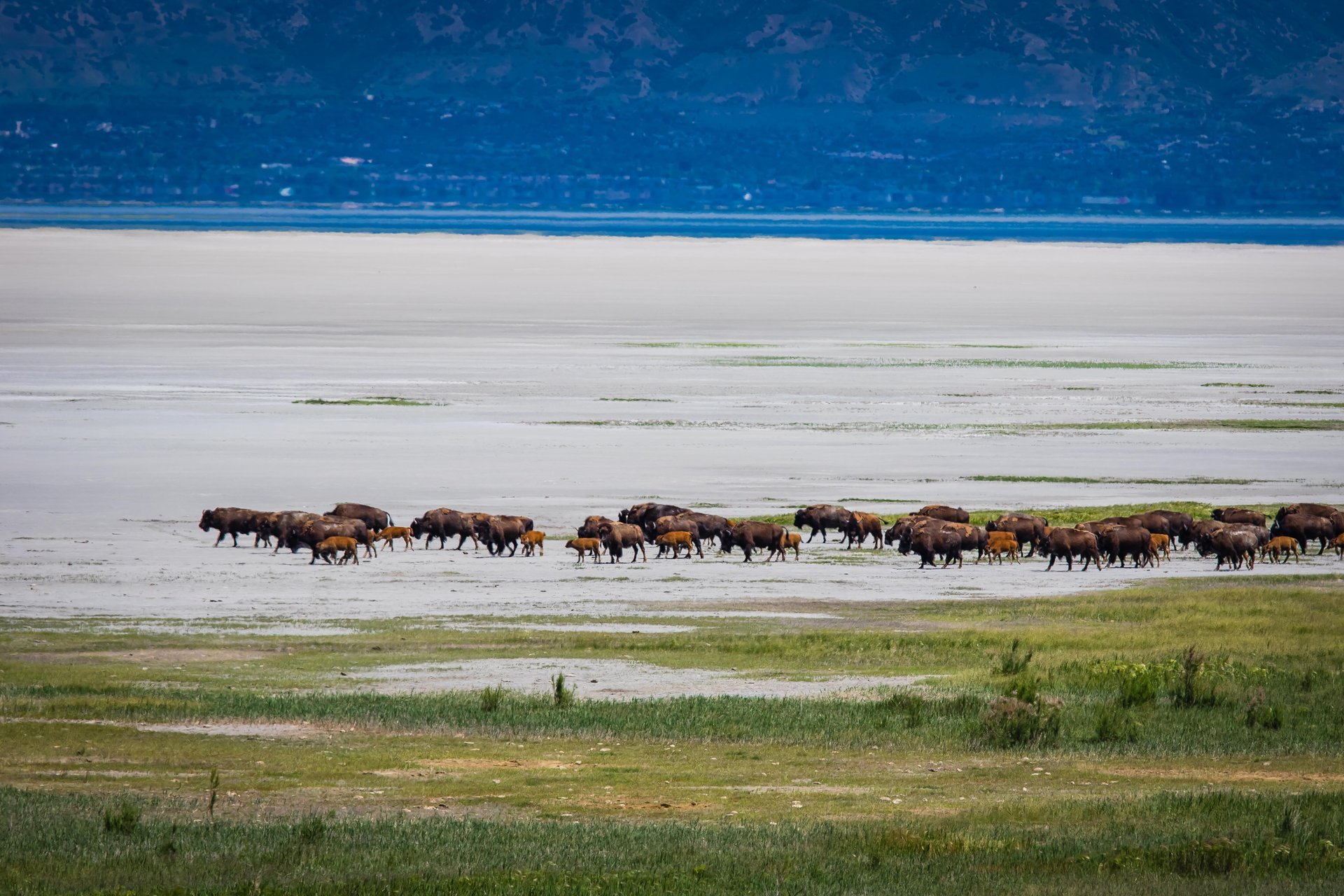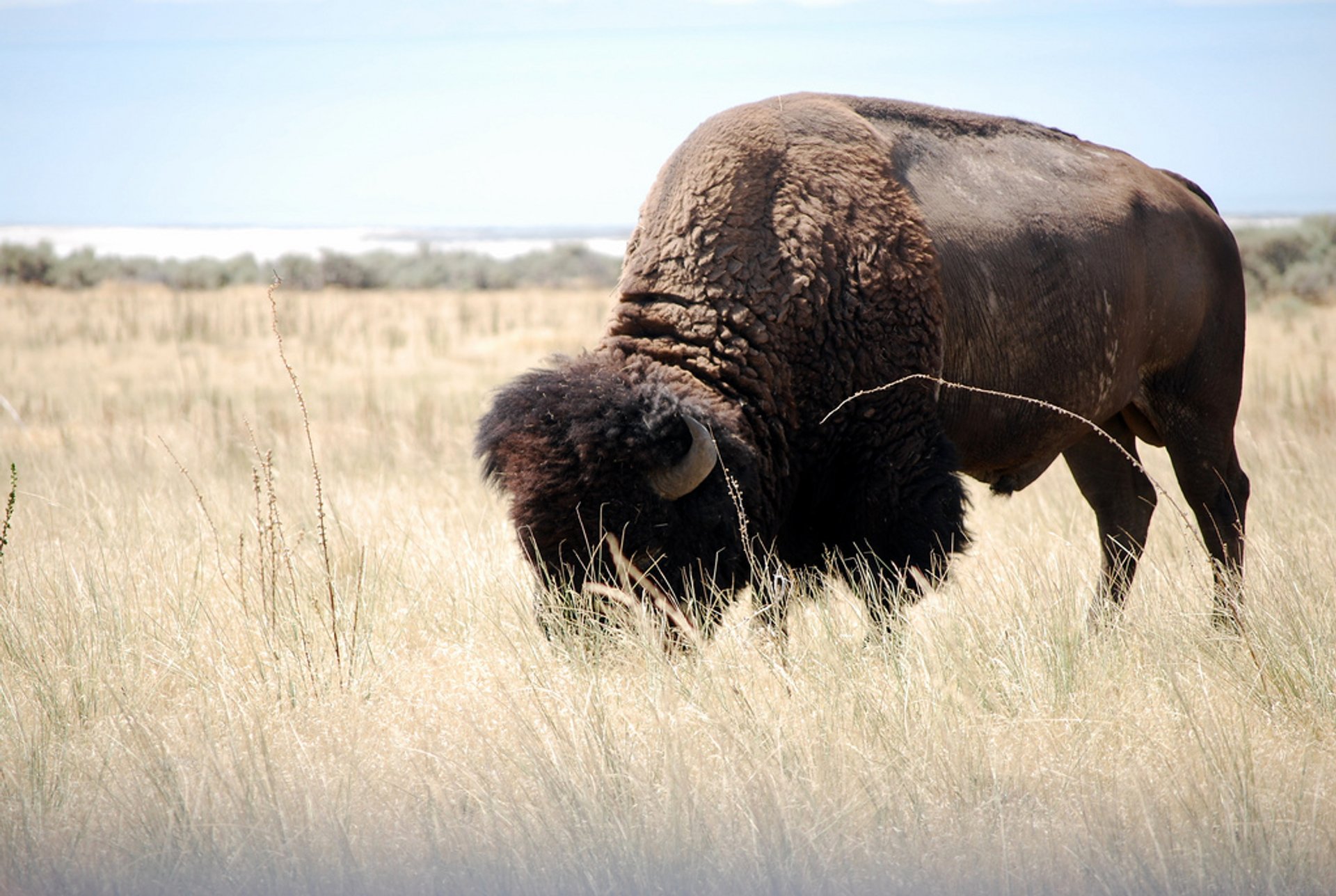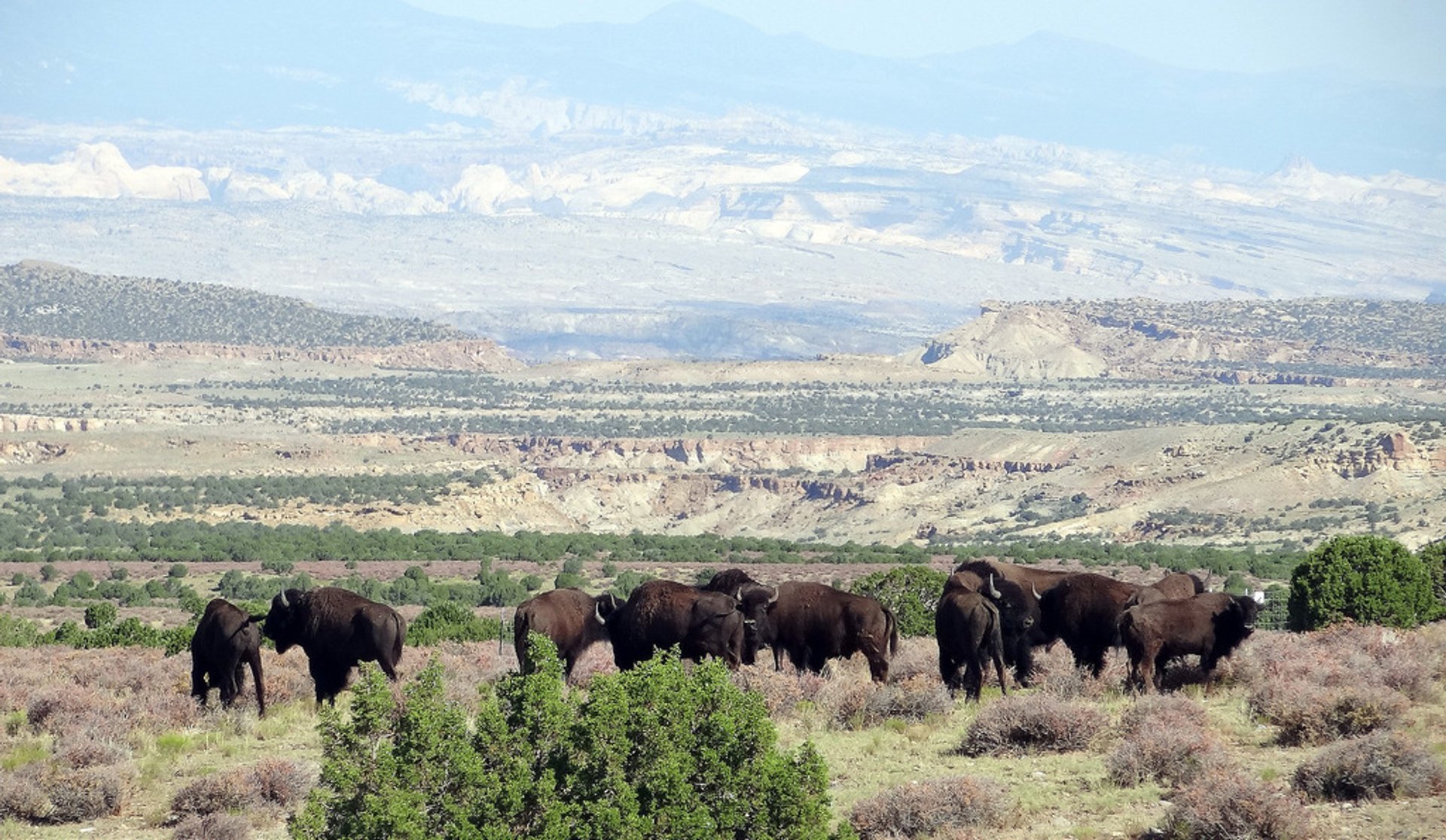 Antelope Island is the largest island in the Great Salt Lake and this is the most popular spot for watching wildlife. Millions of shorebirds occupy the island's coastline. The inland territory is full of free walking animals, like American bison, California bighorn sheep, mule deer, and speedy pronghorn antelope. Although the island is mainly popular because of bison watching, these animals are not native here. Twelve individuals were brought here in 1893. Today's number of these animals ranges from 550 to 700 individuals.
The herd is significant because it is the largest and oldest publicly owned bison herd in the nation. It is managed by the state of Utah.
Bison can be observed on the Antelope Island all year round. However, late October could be a good chance to watch the bisons at the roundup.
Another spot in Utah is the Henry Mountains bison herd, which consists of 300-500 animals. Visitors can come and watch these animals any time of the year. The Henry Mountains bison herd can frequently be spotted along the South Summit Ridge of Mt. Ellen during the summer months.
Generally, summer is a good time for bison watching in all the locations as it's when the calves are born and roam around.
Find hotels and airbnbs near Bison Watching (Map)