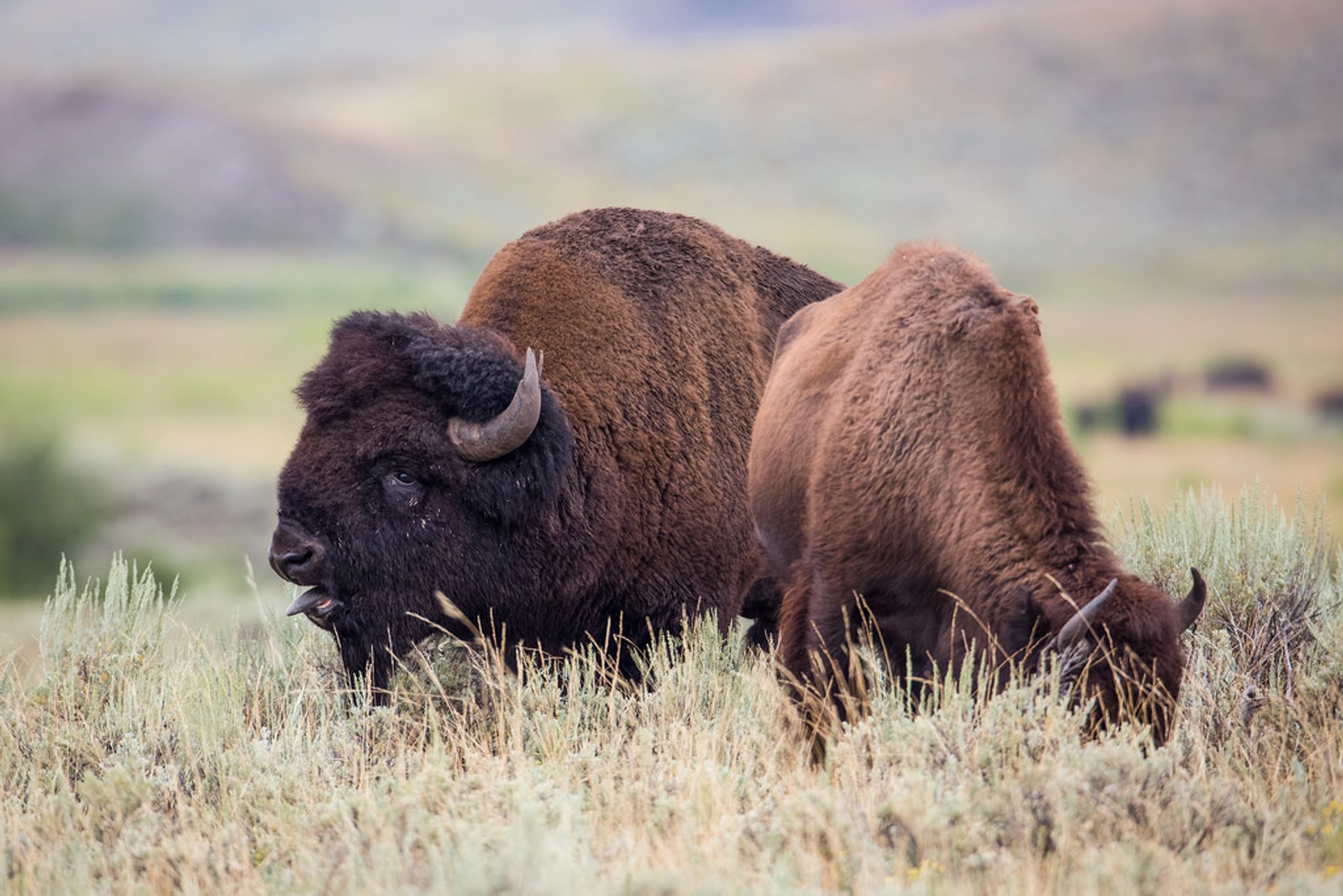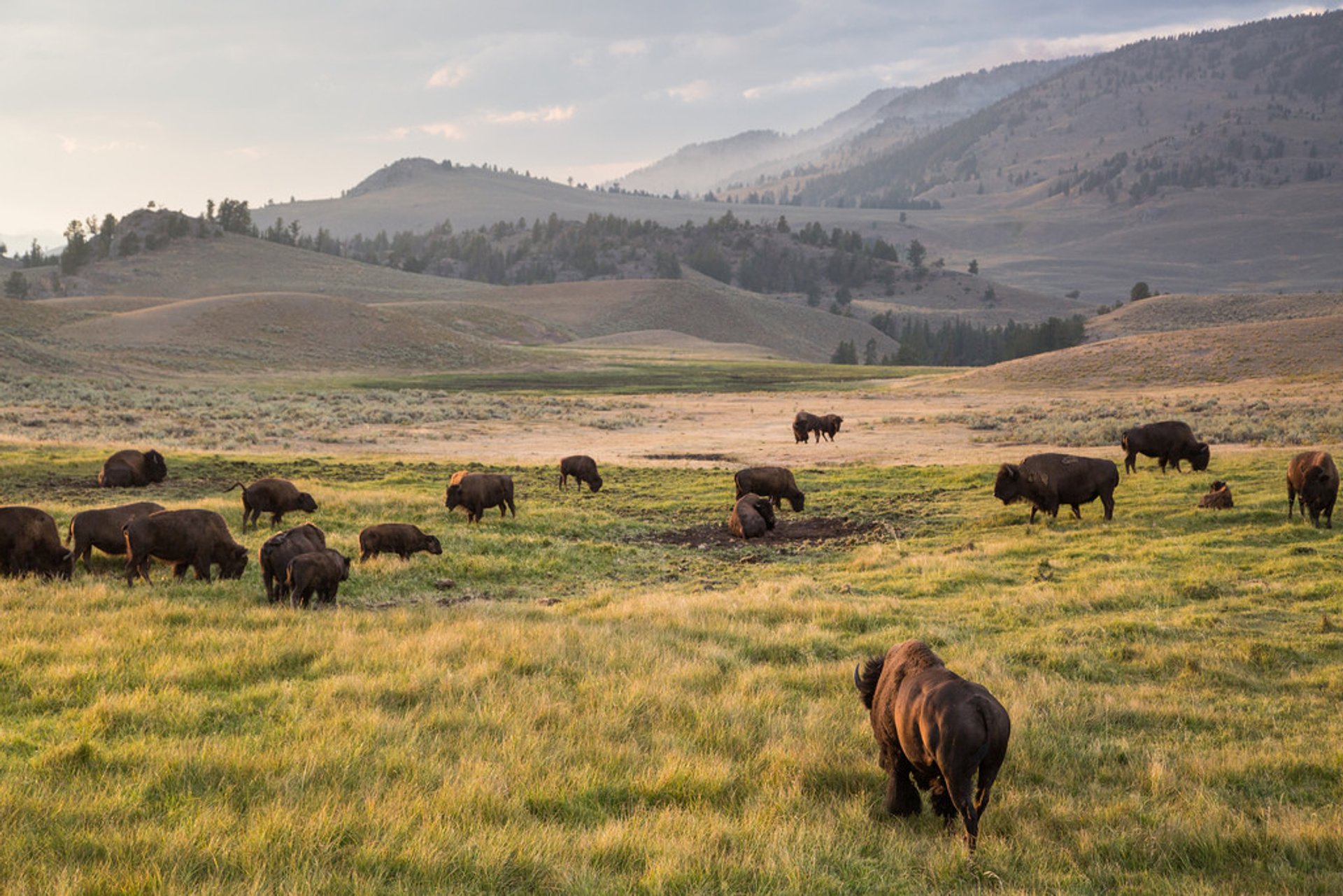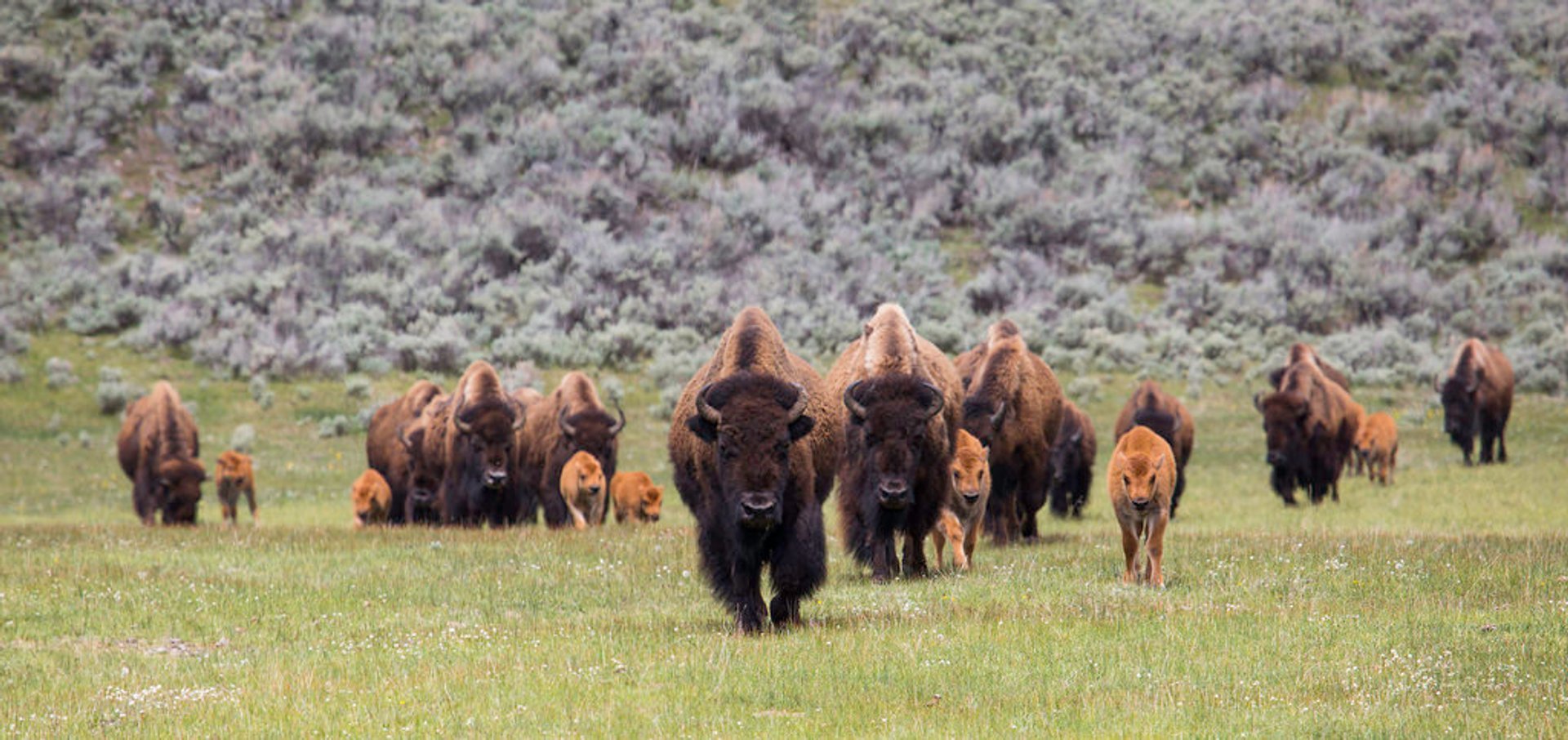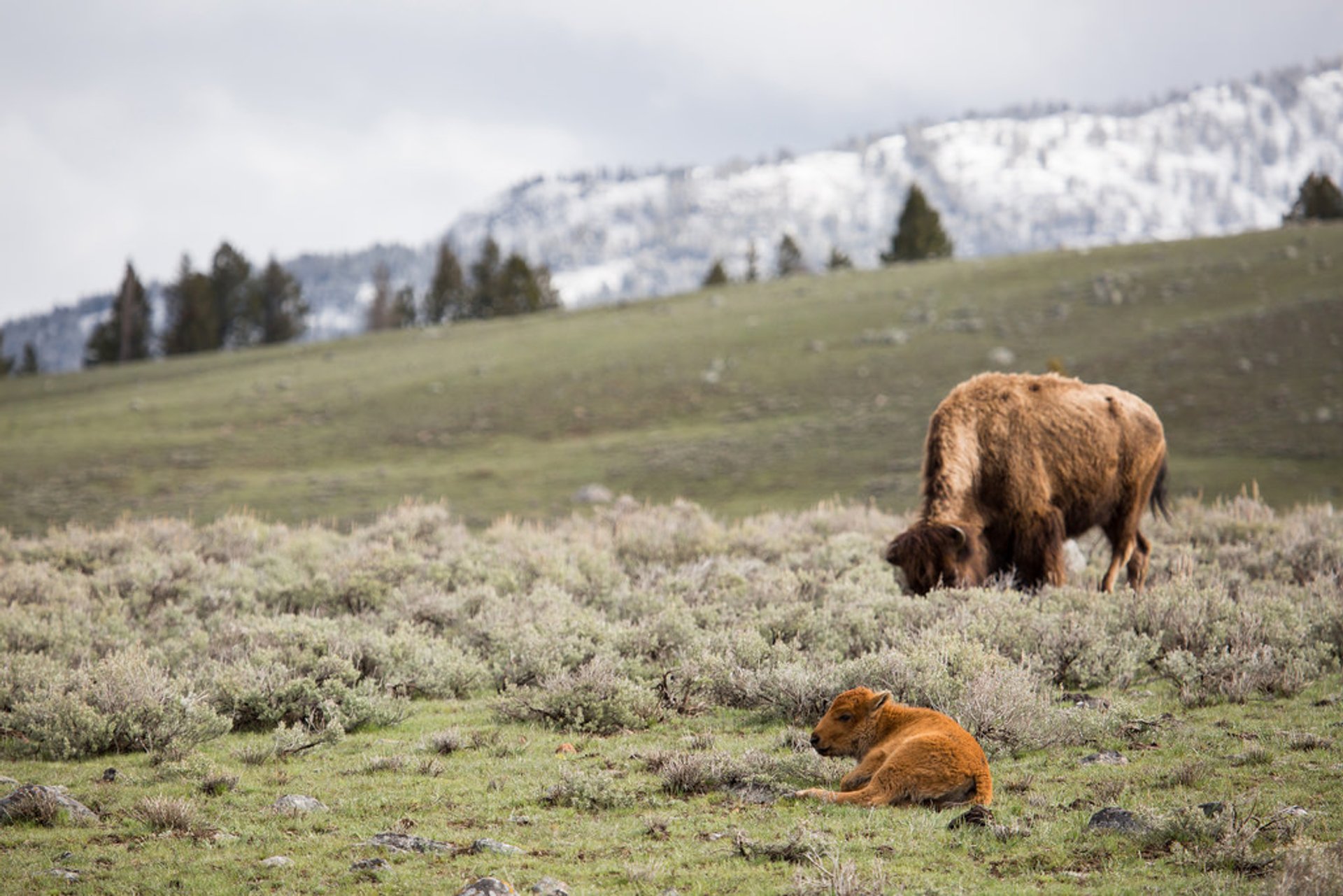 Neal Herbert | Yellowstone National Park
Yellowstone National Park is the only place with a continuously free-ranging bison population. These massive animals have lived on this territory since prehistoric times. There are over 5,000 bison in the park and their number increases each year. Weighting up to 900 kg, bison has dark-brown fur and curved horns. They can swim, jump over high objects, and reach speeds up to 50 kph. They have perfect vision, hearing, and smell. Although they wander everywhere throughout the park, a greater number of bison can be found in the northern part.
During the summer months, bison migrate to higher elevations to cool themselves. In winter thousands of bison come back to the lowlands to Lamar Valley, Mammoth Hot Springs, and the Old Faithful area.
During winter season they can be found along the Madison River, Blacktail ponds, Mammoth, and Tower areas. They are one of the main reasons to come to the park, especially during summer. Bison is also the main reason of traffic jams at park roads.
The mating season takes place during late July and August. They also have their special call to attract mates. The bulls usually butt heads and fight for mates, sometimes even to the death.
The calves are born in late April and May.
Find hotels and airbnbs near Bison Mating Season (Map)