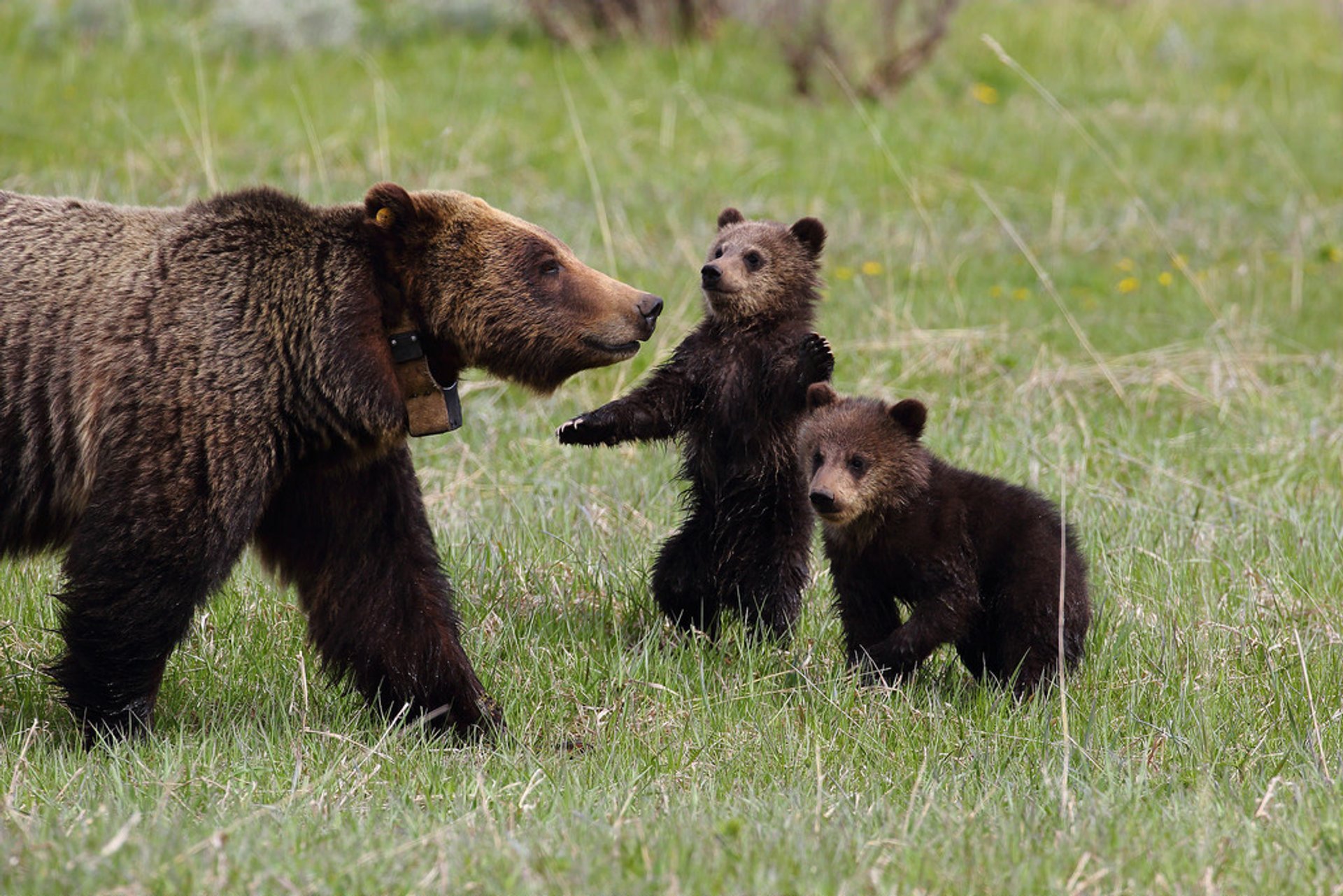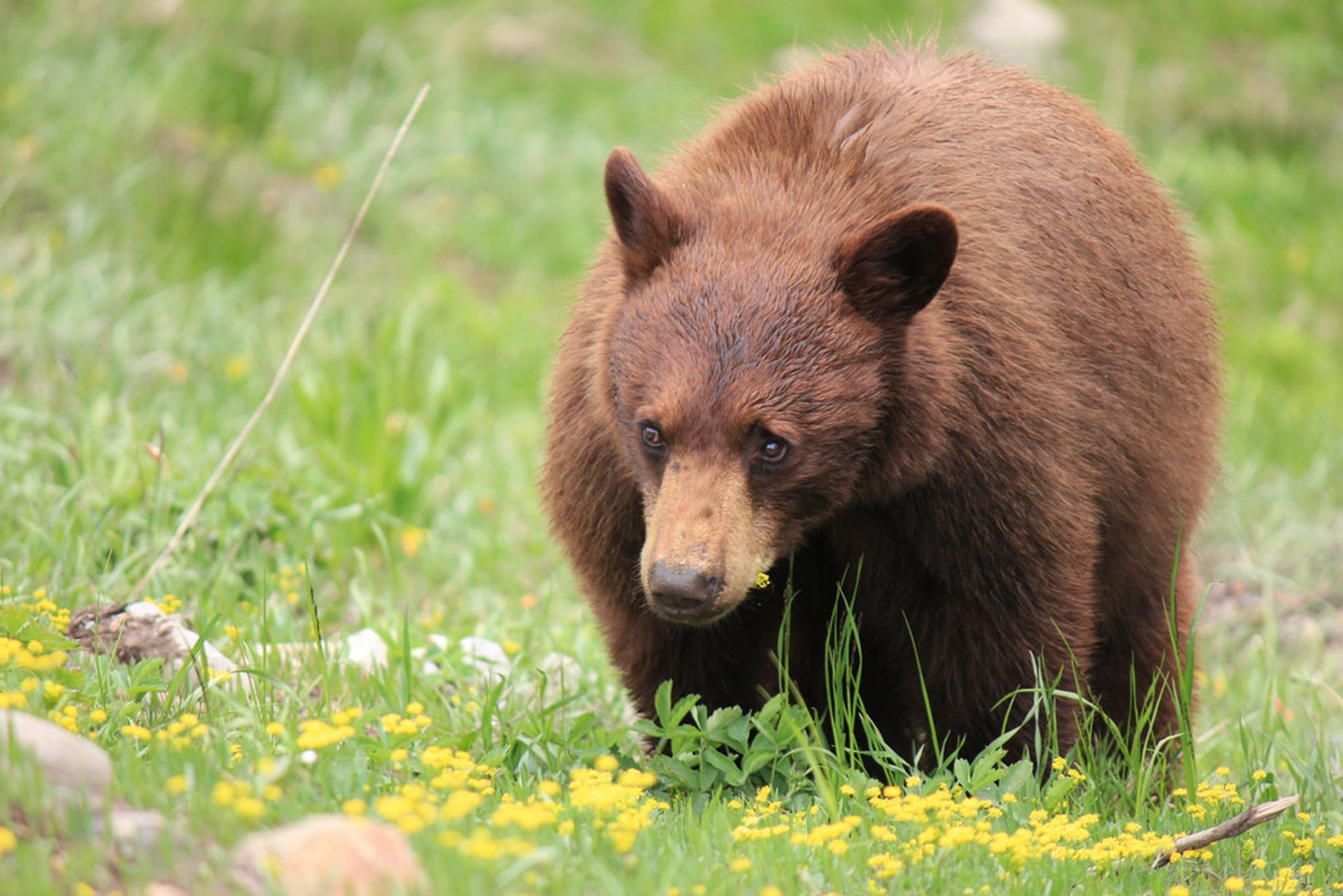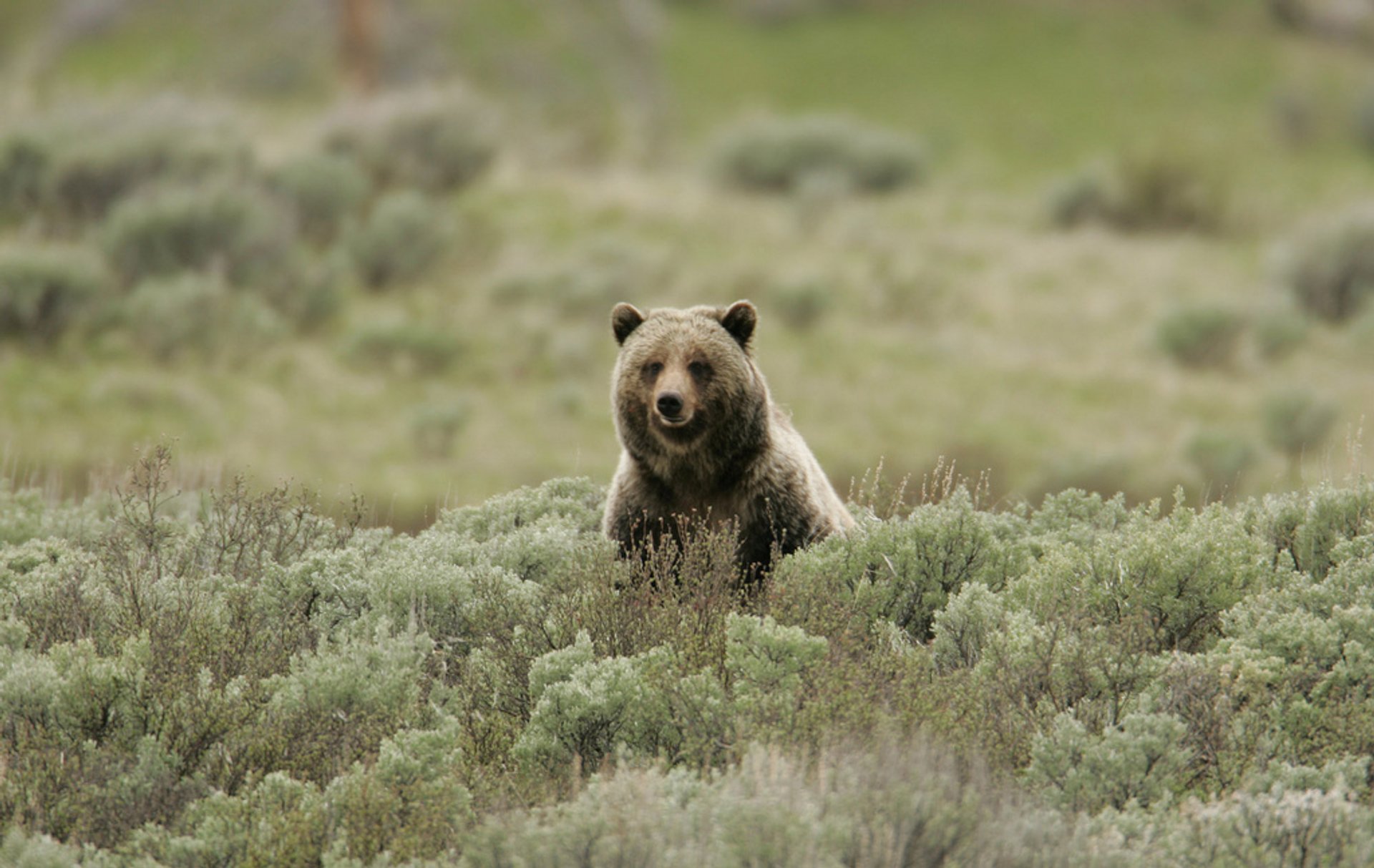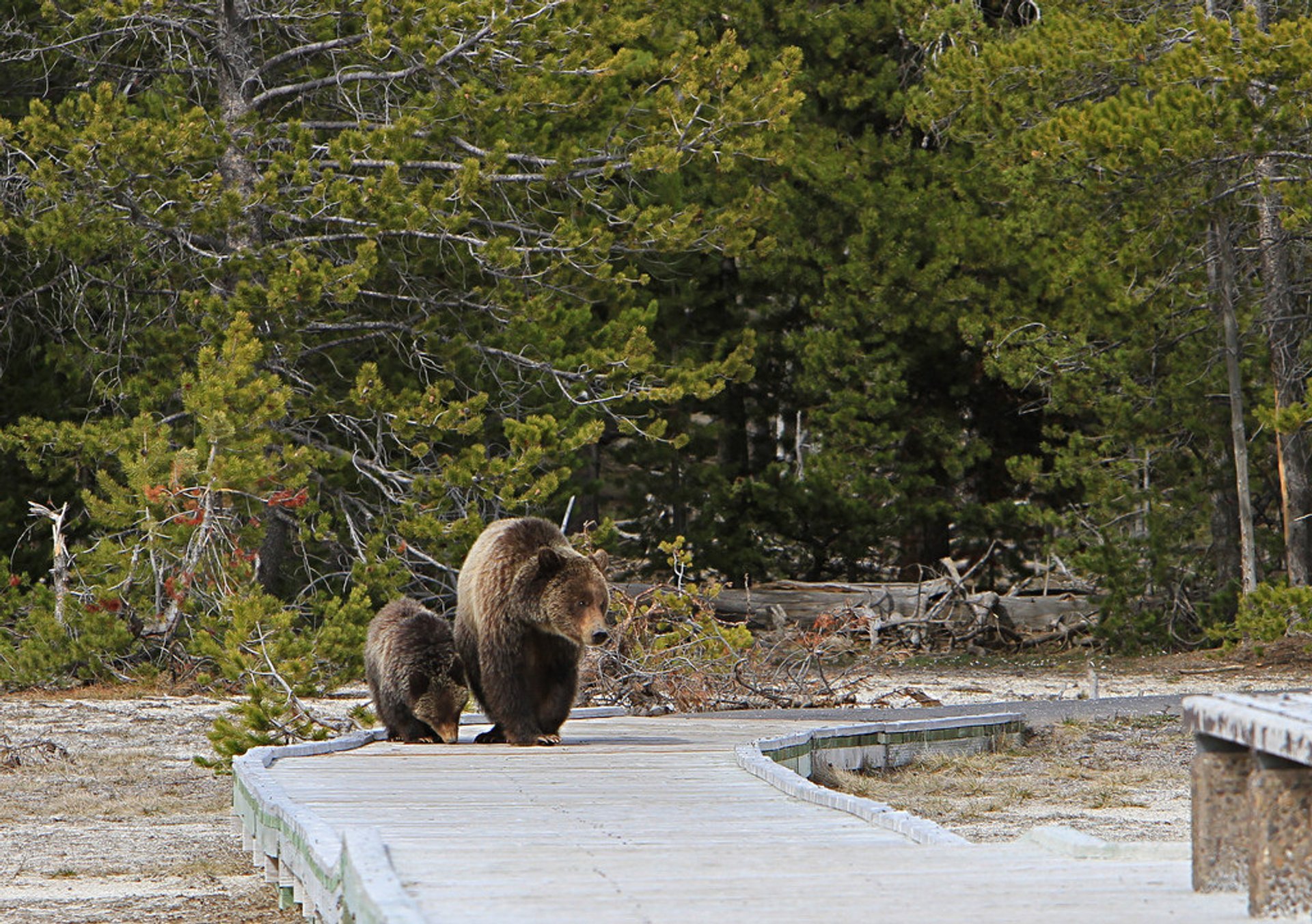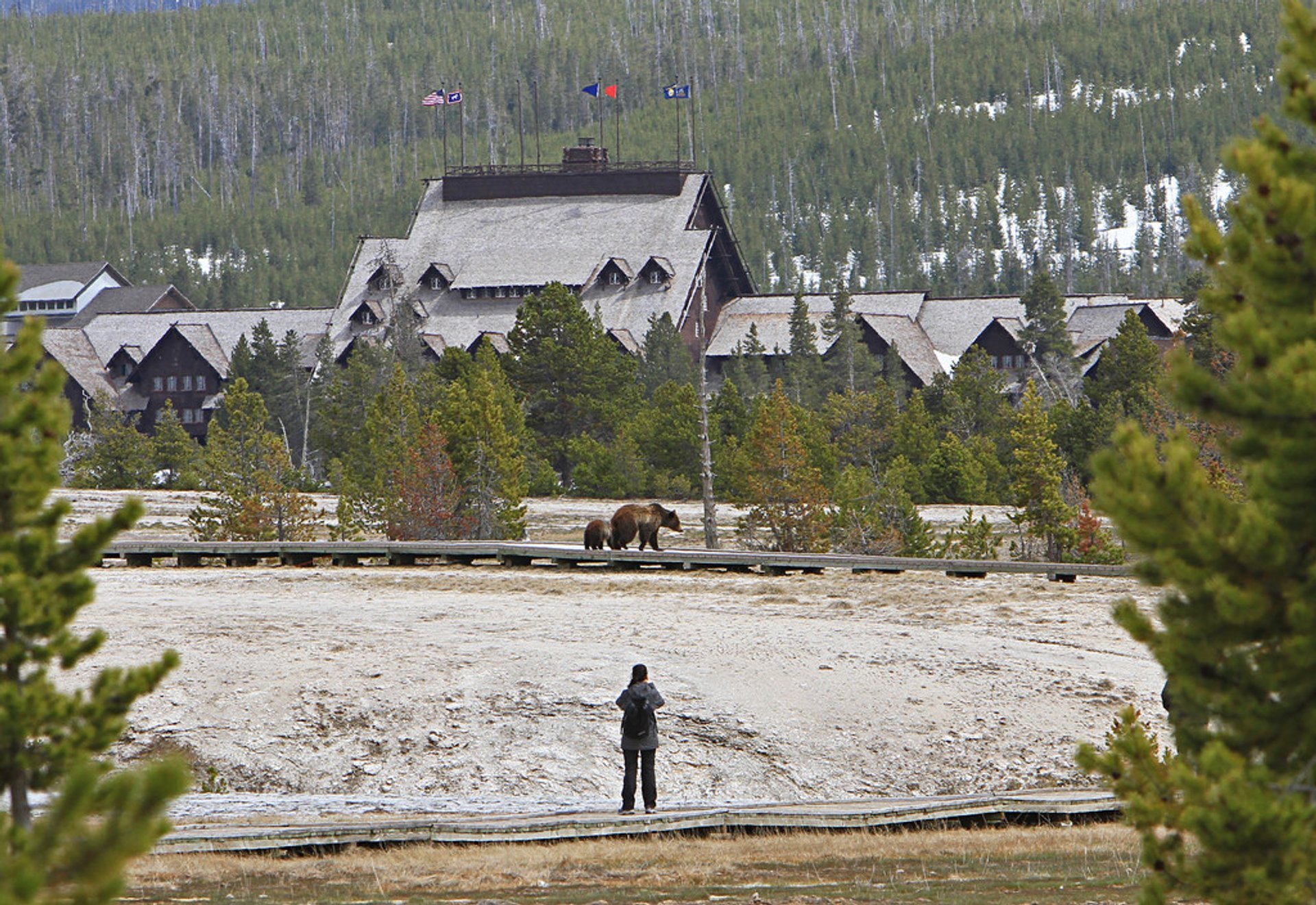 Grizzly Bears
Featured in
The greater Yellowstone ecosystem and north-west Montana are the only places where large populations of grizzly bears can be found. Around 150 grizzly bears live in the park. They are massive animals, almost twice as big as black bears with a weight of around 300 kg. They have a large hump above the shoulders and have an upturned nose. Grizzly bears can run up or downhill, swim, and even climb trees. When growing older it becomes too heavy to climb and longer curved claws make it more difficult. It can run at speeds up to 55 km/h. Grizzlies are hibernators with a mating season in spring and cubs are born during winter.
Grizzly bears are one of the most popular reasons people come to Yellowstone Park. But you shouldn't forget that they are also rather aggressive. In the park, there are lots of rules on how to behave if you meet a bear. Rule no.1—don't get too close, watch them from a safe place and large distance.
The best time to see grizzlies is early in the morning, late in the evening, and at night. The best viewing spots are located around Yellowstone Lake, Fishing Bridge, Hayden and Lamar valleys, Swan Lake Flats, and the East Entrance. In mid-summer, they are mainly seen near the Tower–Roosevelt meadows and in the Hayden and Lamar valleys.
Find hotels and airbnbs near Grizzly Bears (Map)
Grizzly Bears
Featured in