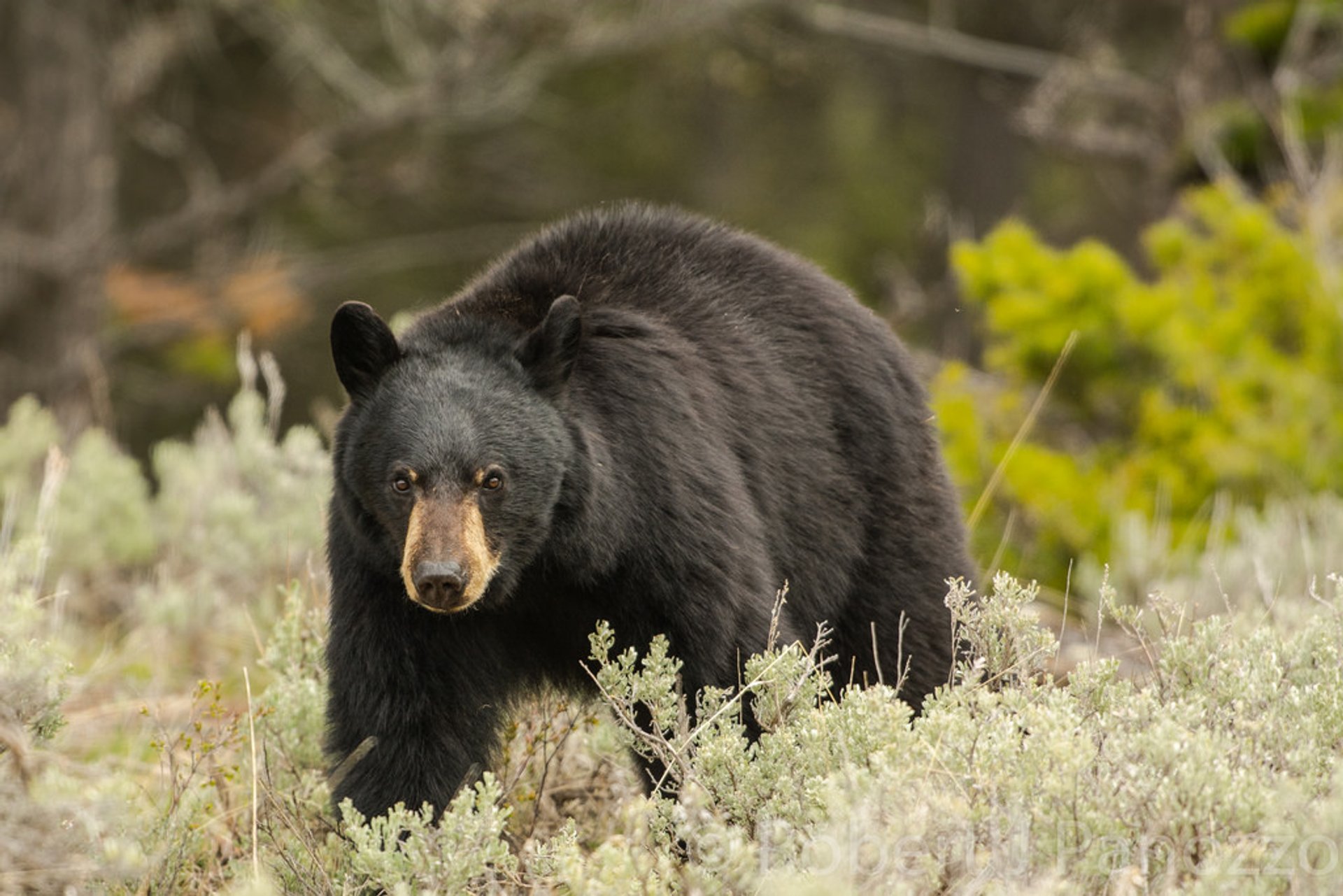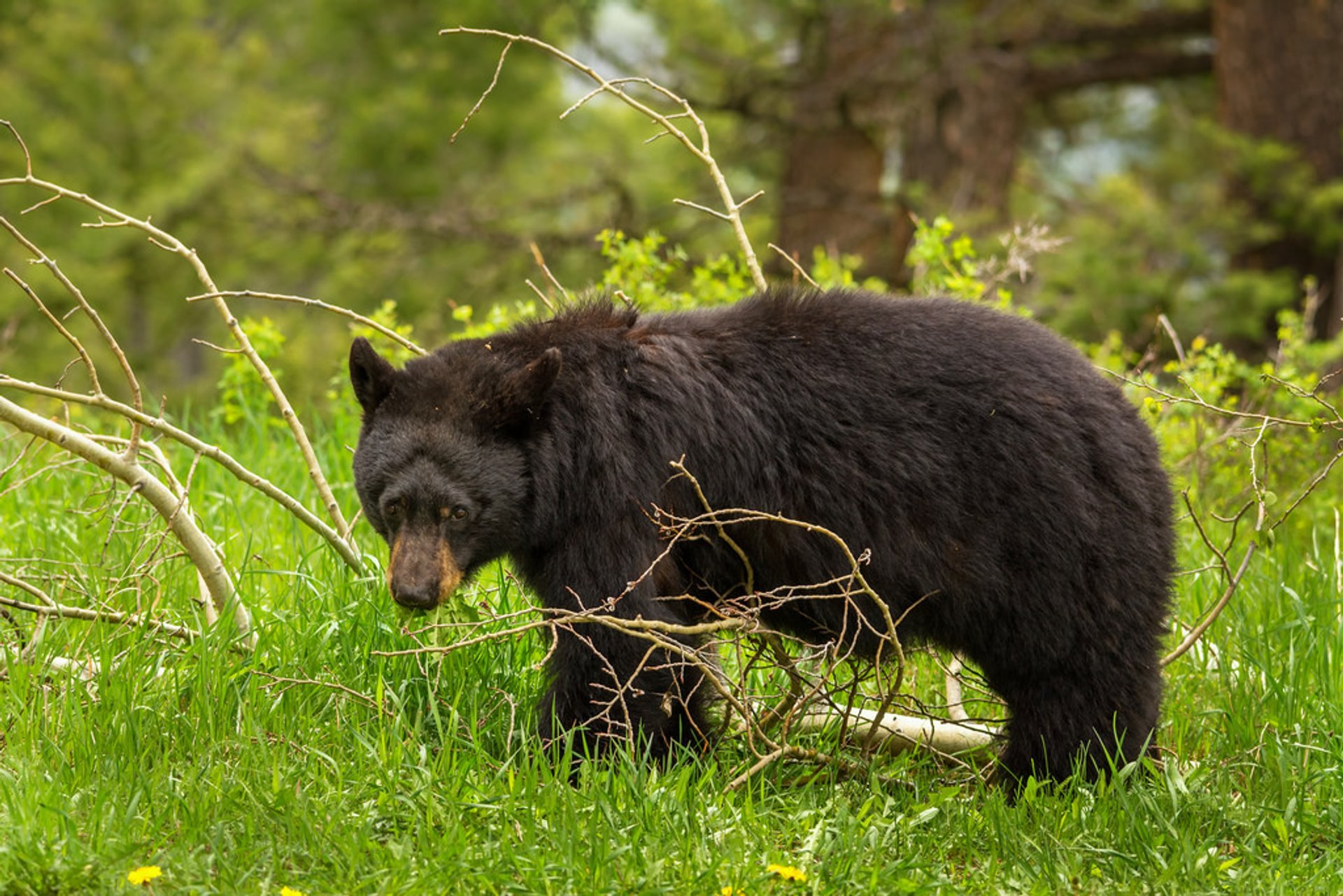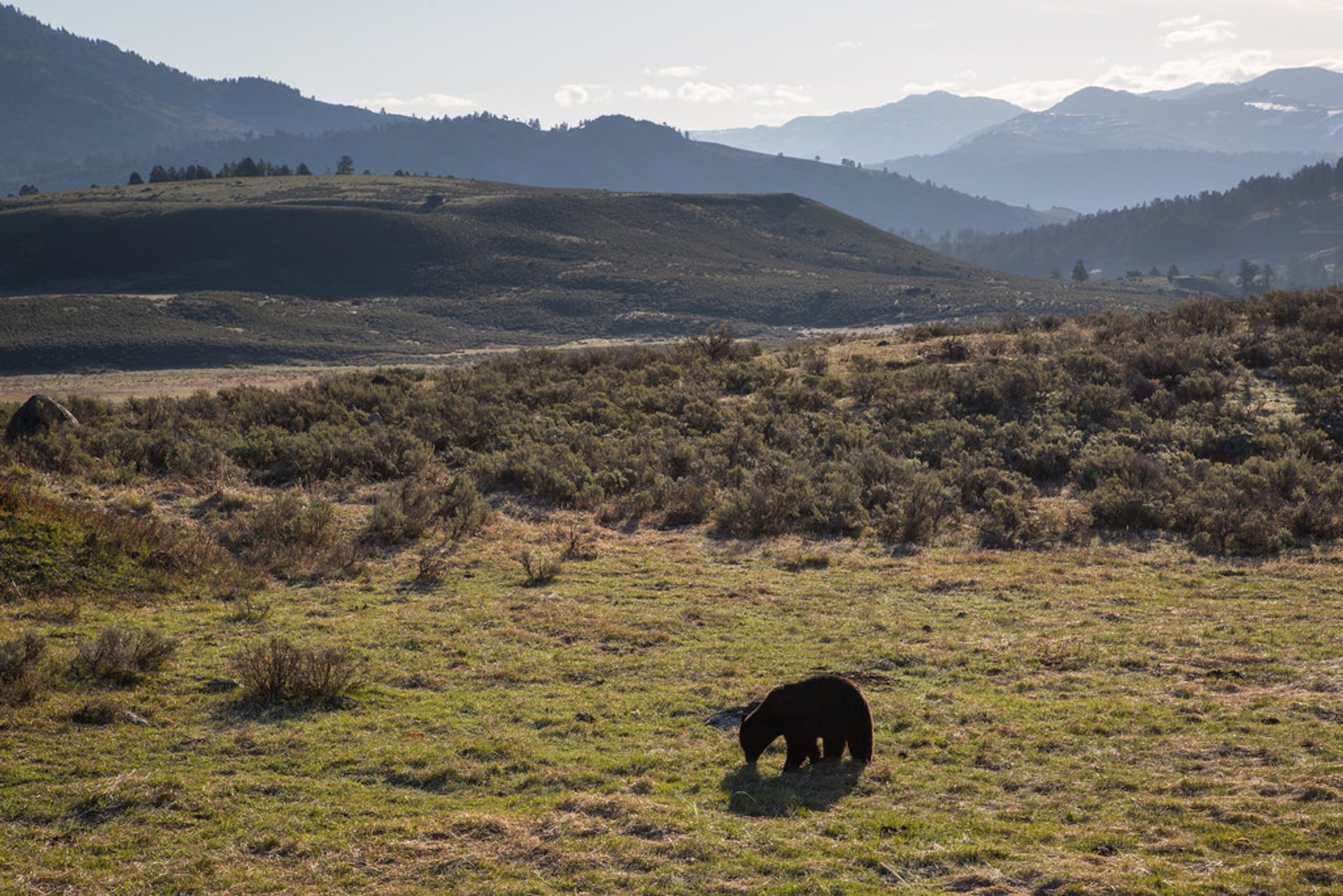 Black bears are the most common bear species in North America. The unique thing about the Yellowstone is the fact that it is one of a few places where they coexist with grizzly bears. For many people black bears are the symbol of Yellowstone Park. Males usually weigh around 100-140 kg, while females weigh up to 90 kg. Their life span varies from 15 to 30 years.
They are adapted to forest areas and have short curved claws perfect for climbing trees, fair eyesight, and a very good sense of smell. Black bears are hibernators with a mating season in spring. For years people fed the bears, which resulted in a loss of fear of humans. Thus they have turned into problem bears.
Black bears are most active during spring and summer, mainly during daylight. In general, they can be spotted from late March until early November, out of their hibernation season. If you would like to see them in Yellowstone, visit the northern part of the park. Elk Creek, Tower-Roosevelt, Mammoth, and Indian Creek are the best viewing spots.
Find hotels and airbnbs near Black Bears (Map)