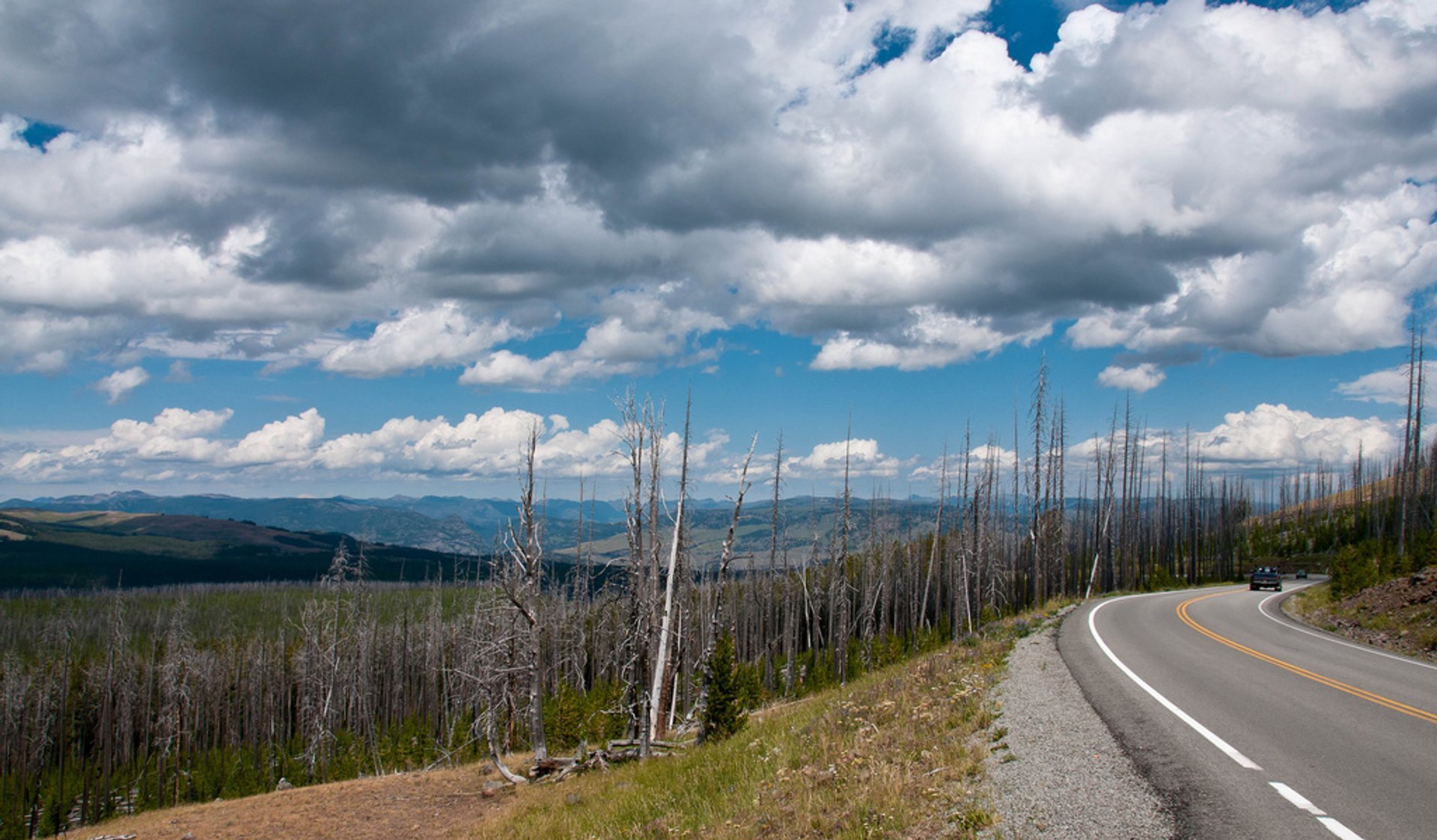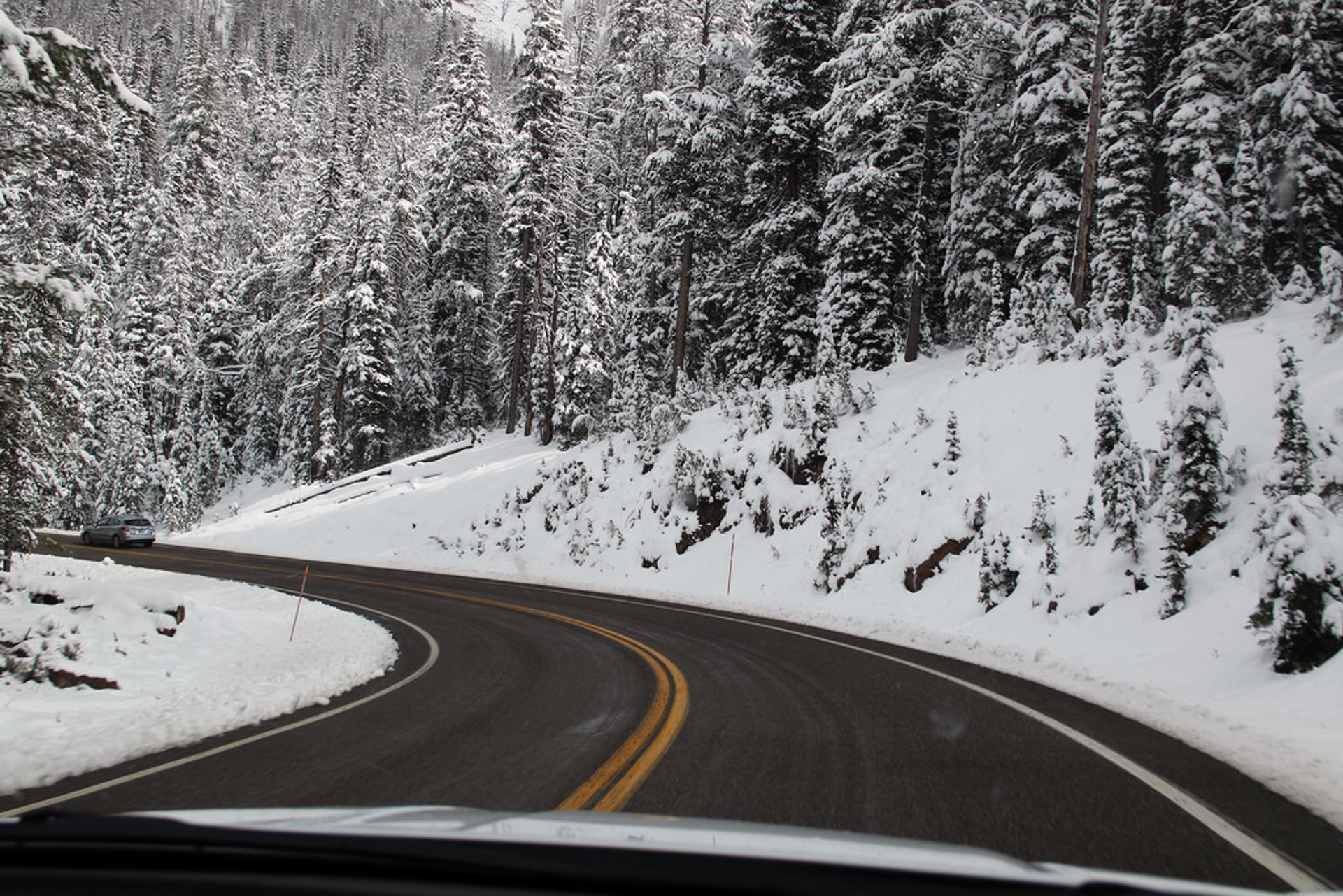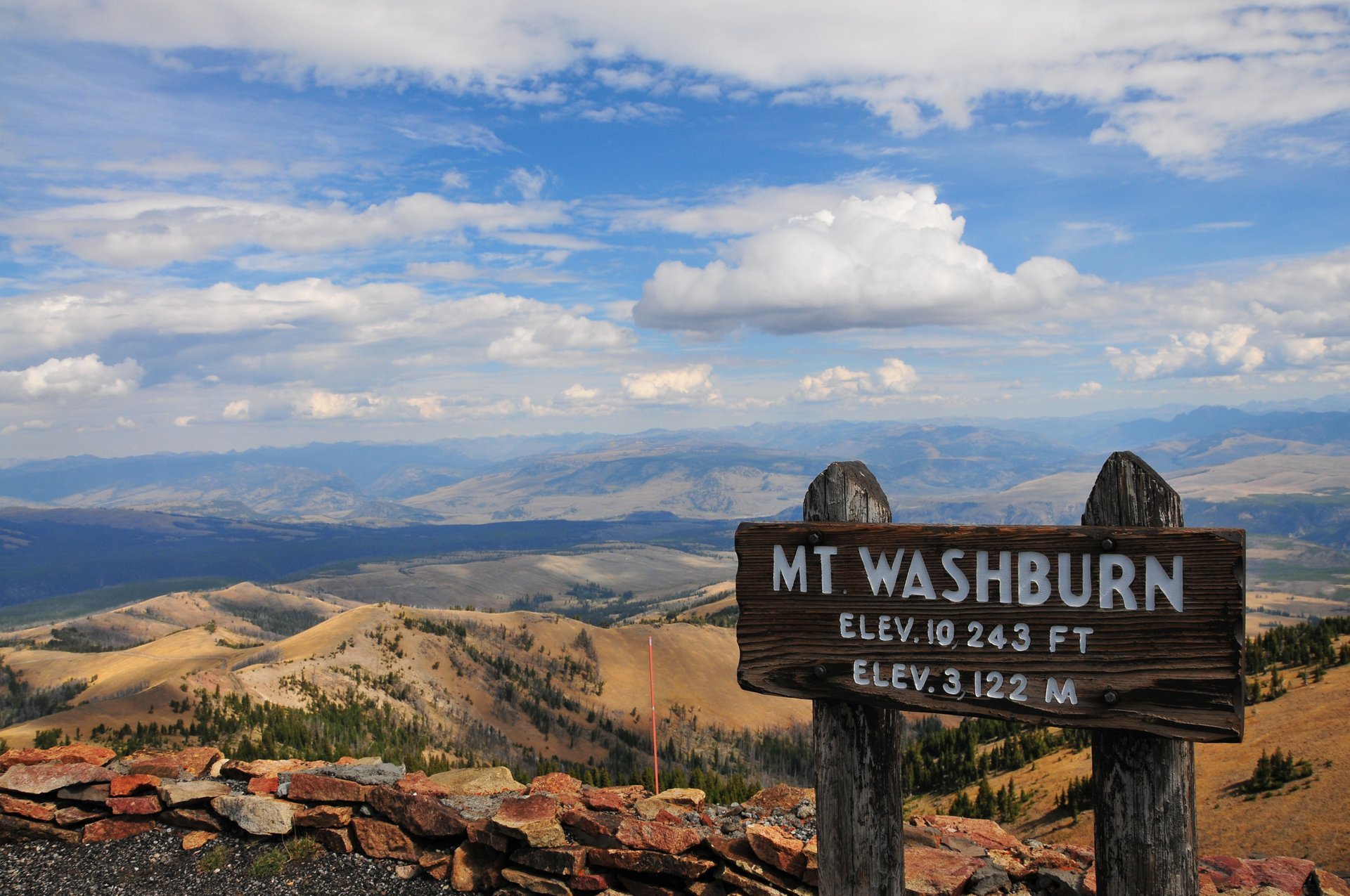 ©
Lorenzo Riva Photography
Dunraven Pass is a mountain pass at the height of 2,700 m (8,859 ft) that is traversed by Grand Loop Road in Yellowstone National Park, Park County, Wyoming. The pass was named after the Earl of Dunraven, a titled Irish Peer who made a visit to Yellowstone in 1874. The paved road winds through the mountains revealing amazing panoramic views. Dunraven Pass closes every year in early October due to ice and snow and reopens in late May or early June. For more details and updates, check the NPS website. In summer, the primary hazard on the road is lightning above treeline.
Dunraven Pass also offers access to great hiking spots. Mount Washburn has some of the best panoramic views in Yellowstone. The trailhead to Mount Washburn is located next to the summit's parking lot, leading to a 10-km (6-mi) track with spectacular views, wildflowers, and wildlife, such as bighorn sheep and grizzly bears. Actually, because of the bears who come to look for whitebark pine nuts, it is not recommended to hike Mount Washburn in September and October.
At the top of Mt Washburn, hikers can enjoy the 360-degree views of the mountains, see Dunraven Peak to the west and the Canyon Area to the south, Electric Peak to the northwest, Cutoff Mountain to the northeast, Mount Sheridan and the Tetons to the southwest. The summit also features a lookout with bathrooms and an observation deck.
Find hotels and airbnbs near Dunraven Pass (Map)