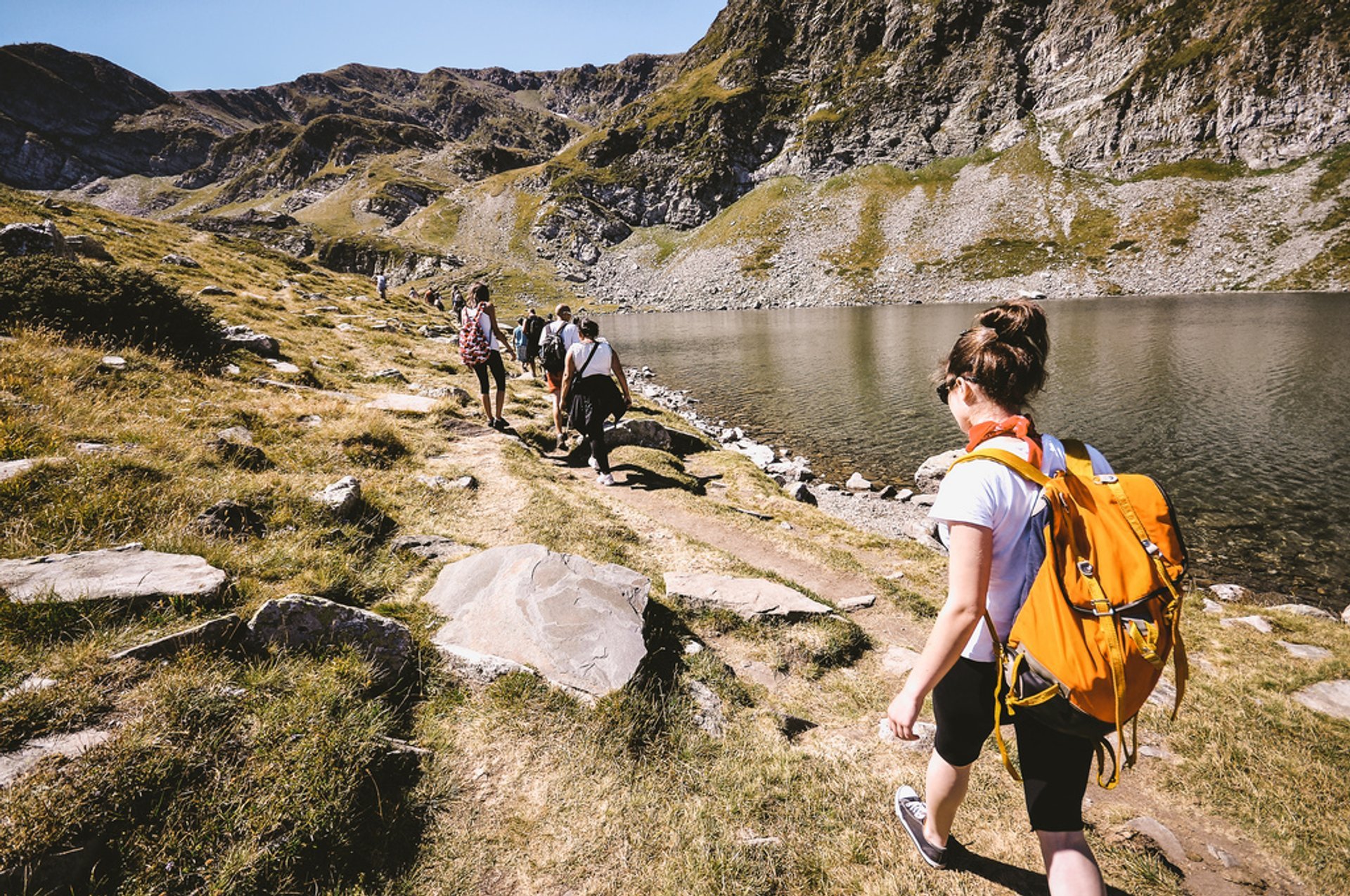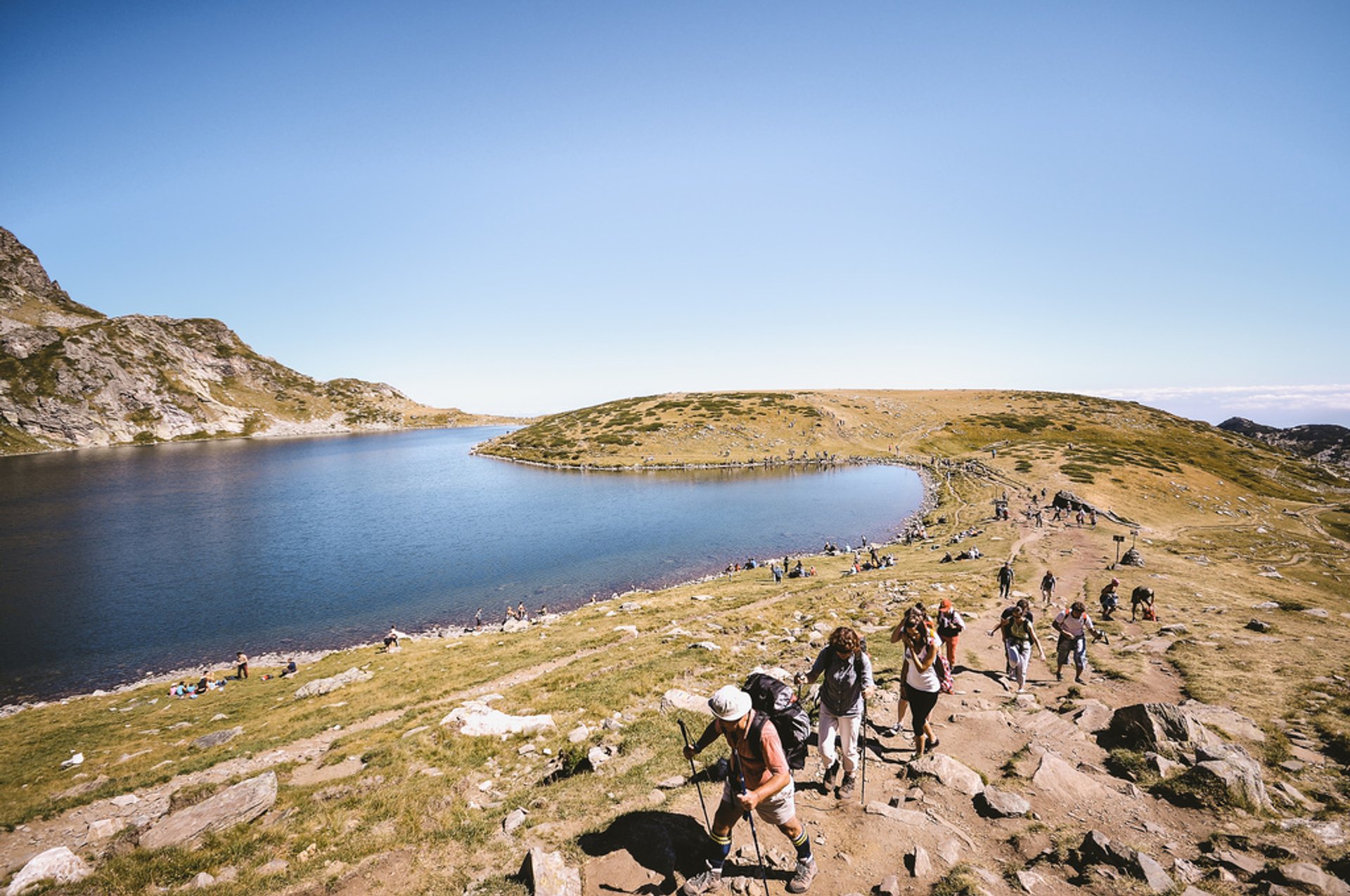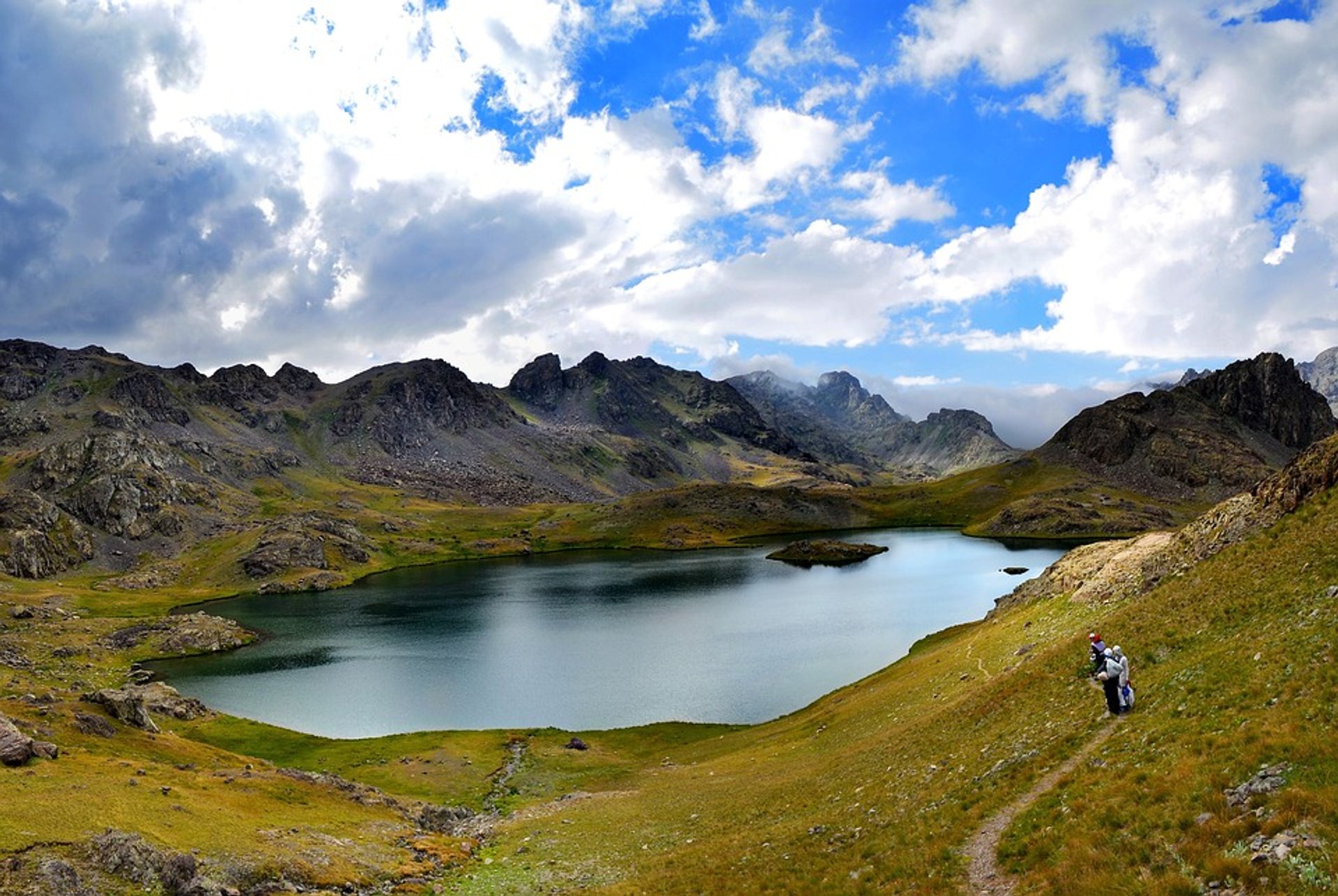 Hiking to Seven Rila Lakes
See accommodations nearby
The magnificence of the Rila Mountains, the clean air, the warmth of the sun, and the beauty of the unique Seven Rila Lakes can truly be a touching experience. This is the most visited group of lakes in Bulgaria.
These lakes are located in a picturesque valley under the no less beautiful ridges and peaks in the North-West of the Rila Mountains, at an altitude of 6,890 to 8,202 feet (2,100 to 2,500 m) above sea level. The name of each of the seven lakes has a connection with the specific external features of this lake.
One lake that is higher than the others is called Salzata (The Tear) because of its water's transparency, which allows you to see the bottom of the lake. Okoto Lake (The Eye) is an oval shape and a dark blue color in good weather. Babreka Lake (The Kidney) has the steepest shores. The fourth lake of Bliznaka (The Twins) is the largest in the Seven Rila Lakes. It is similar to an hourglass and divided into two smaller similar water bodies from which the name comes from. Trilistnika Lake (The Trefoil) is irregularly shaped with low shores. The smallest among the Seven Lakes is the Ribnoto (Fish Lake). And the lowest of the lakes is Dolnoto (The Lower Lake). It collects water that flows from other lakes and forms the Dzherman River.
Some of the lakes are home to Balkan trout. Another highlight of this area is the high Skakavitsa Waterfalls, located on the river of the same name in reserve. In winter, the lakes are under a thick layer of ice and snow, but the mountains offer visitors a unique opportunity to ski or snowboard there. The best time to visit the lakes in the summer months. Even in June, the lakes can still be covered with ice.
Find hotels and airbnbs near Seven Rila Lakes Hike (Map)