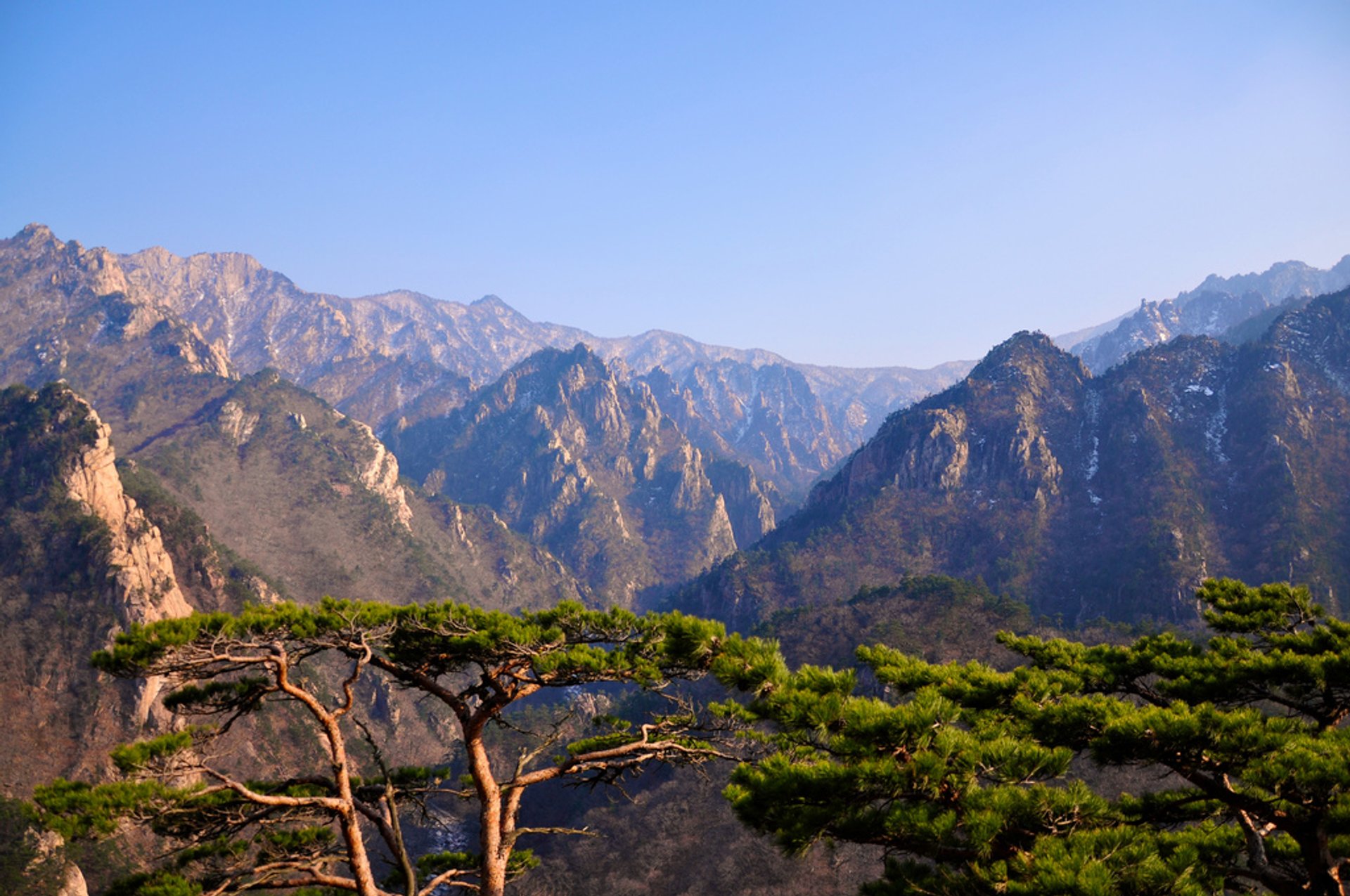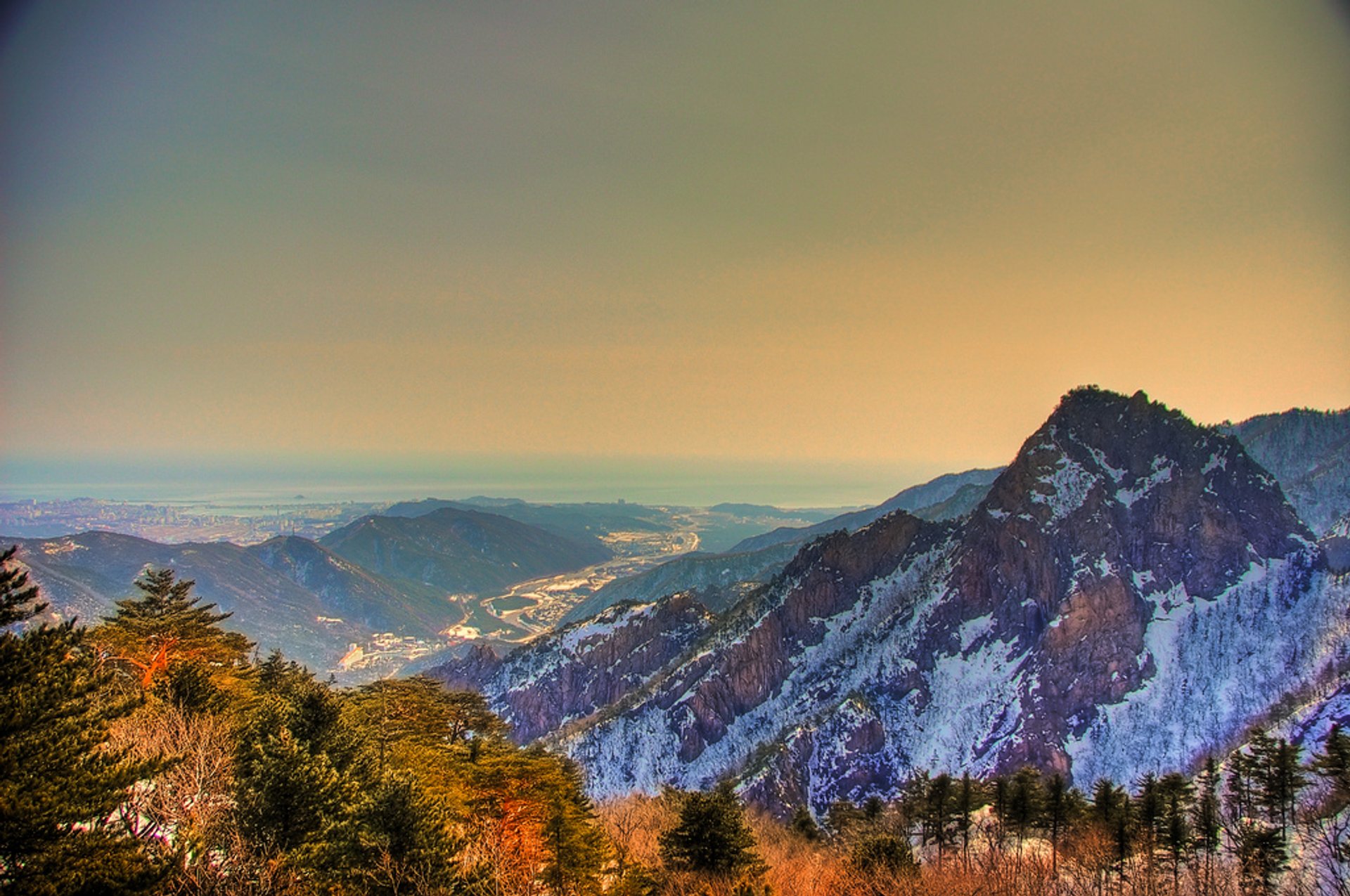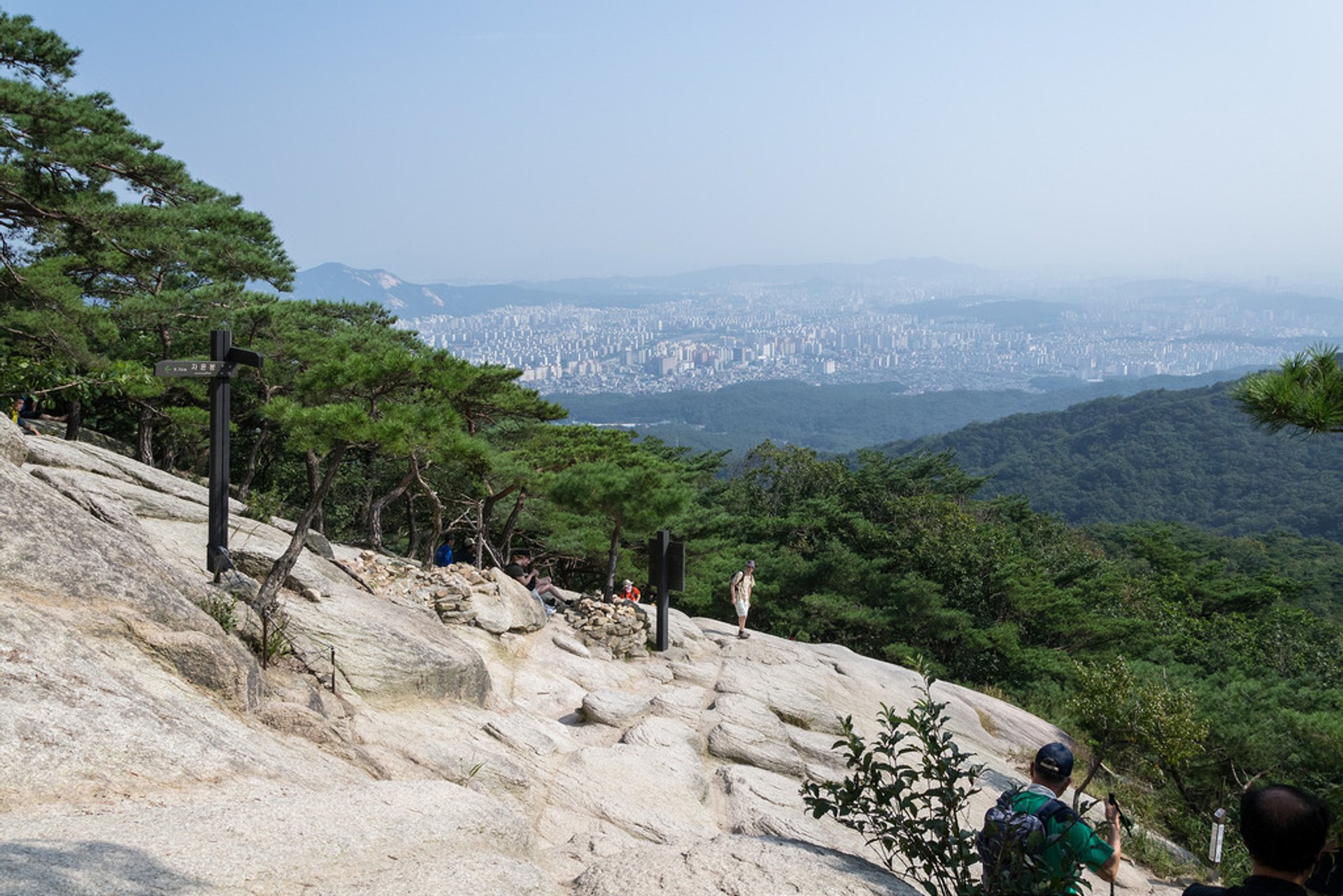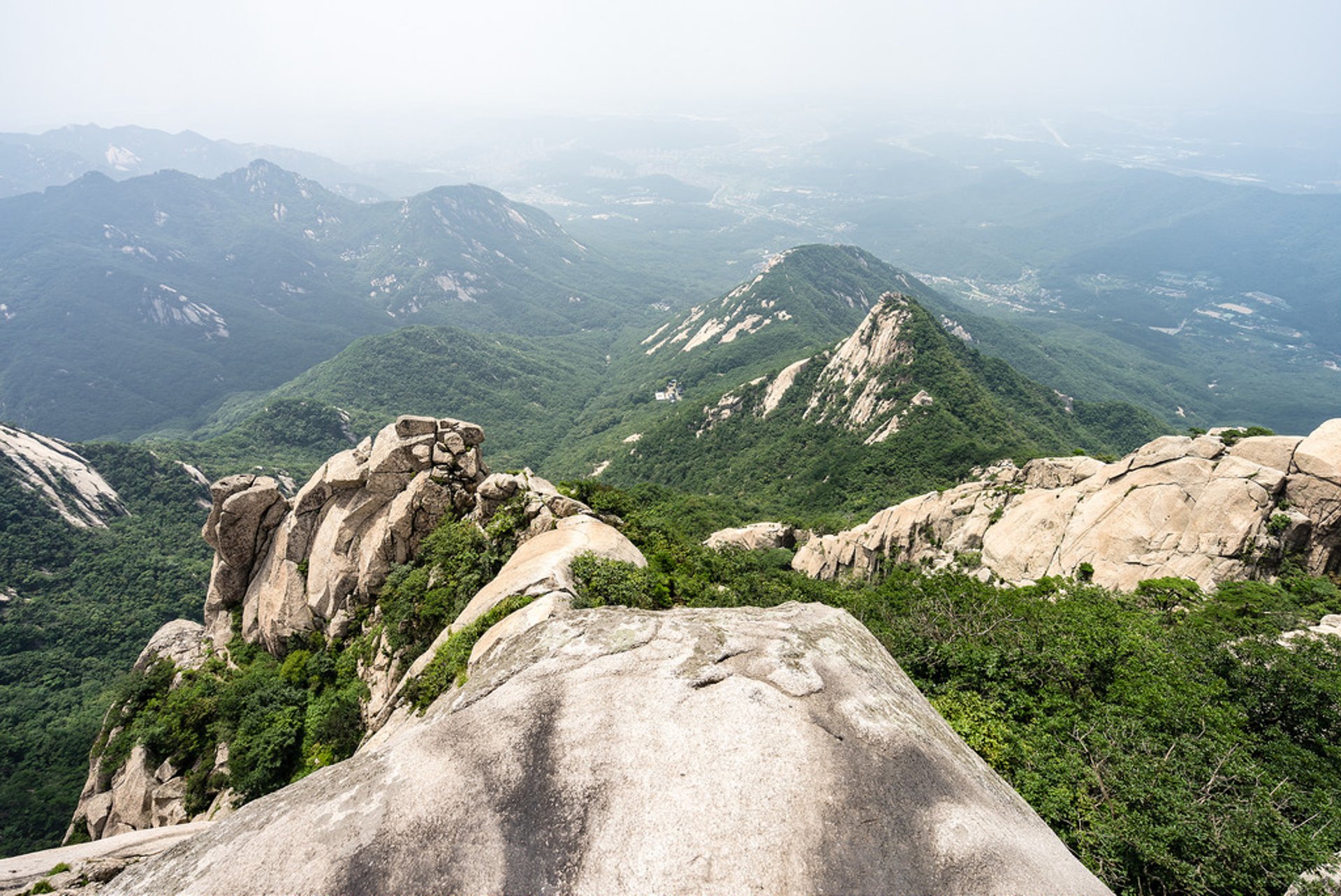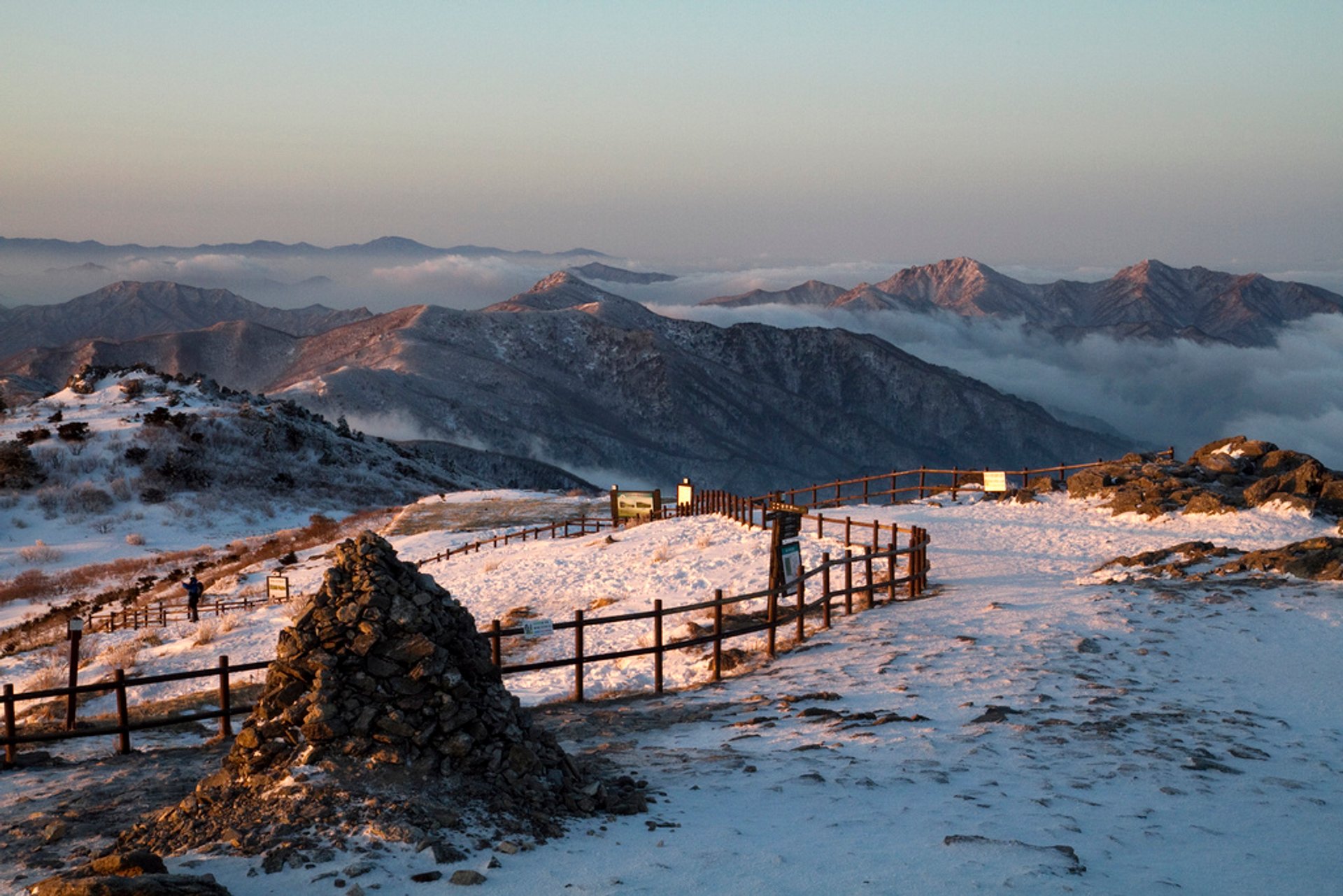 The curvy landscape of Korea is 65% mountainous with the rest being roughly classified as urban area. Naturally, all the best hiking trails wind across the mountains.
Generally, any season is appropriate for hiking, but hot summers with their rainy seasons are considered to be the less favourable to explore the mountains, whereas the most popular season is autumn, as it offers an amazing spectrum of foliage colours. Besides, at this time one can encounter a busy squirrel or two, preoccupied with collecting food for winter. Koreans believe meeting one of these little fellows will inevitably bring you great luck.
All of the local mountains are worth exploring, but some have established a special reputation. Seoraksan mountain, or literally Snowy Crags Mountain, is the third highest and unique rock formation in Korea. Its uniqueness is even protected by UNESCO. Mountains hovering around the capital city are also quite famous, particularly lush Bukhansan which is often named the "lungs of Seoul."
Local mountains are home to a range of beautiful Buddhist temples, and Mount Songnisan also hosts the largest statue of Buddha. Other celebrated mountains of Korea include Jirisan, Naejangsan, Hallasan, Taebaeksan, and Deogyusan. The latter four are especially popular with winter hikers, who come to see Korea's "winter flowers," which are actually just frozen twigs.
Halla Mountain, the highest mountain in South Korea, also used to host the Halla Snow Festival every year around late January to early February. However, after rain spoiled the festival a few times, the regular event was halted. Yet you can still enjoy sledding, ice sliding, or snow rafting there on your own.
One last thing to note: when you go to the forest watch out for snakes that like to come out to warm up in the sun.
Find hotels and airbnbs near Hiking High Season (Map)