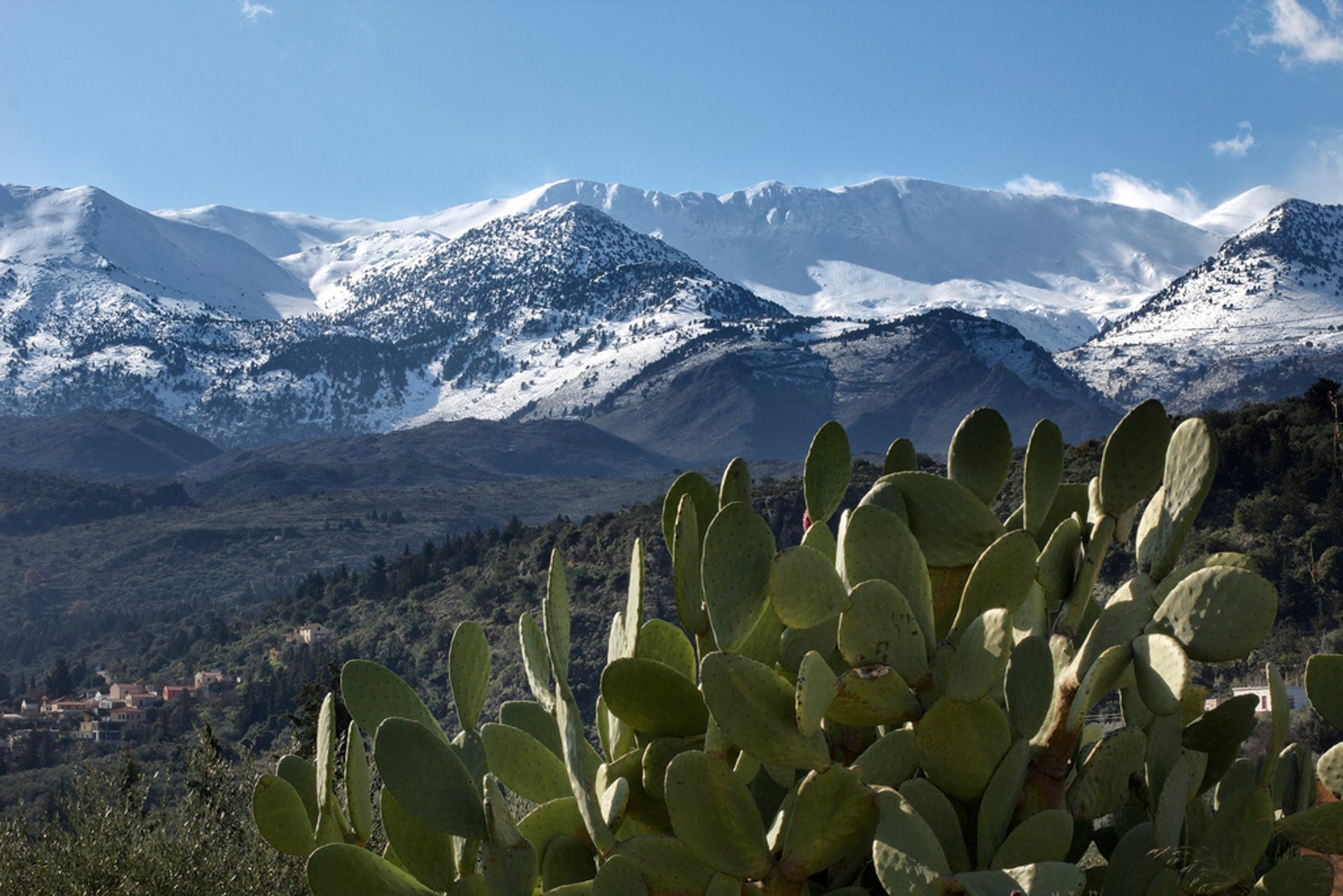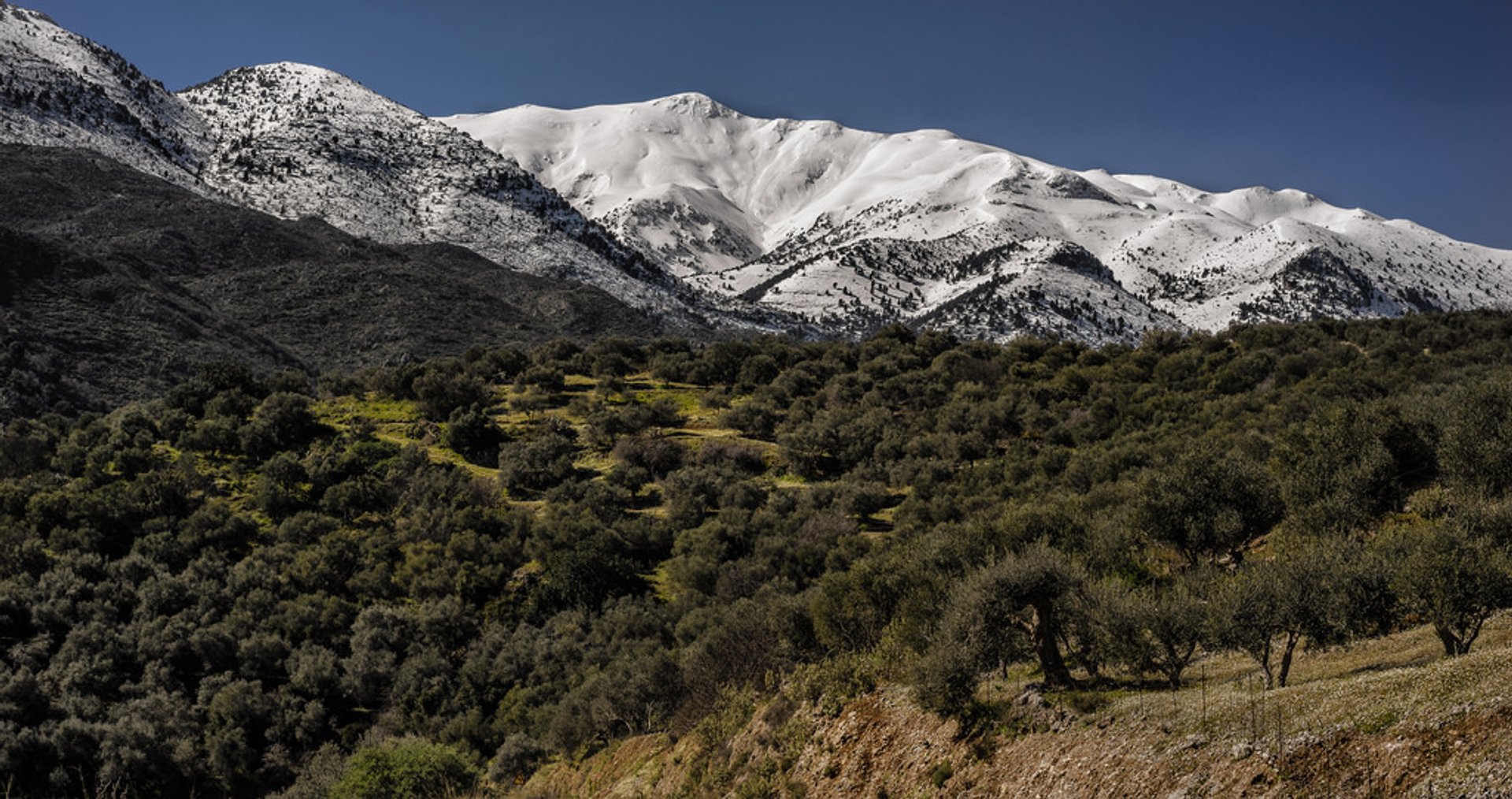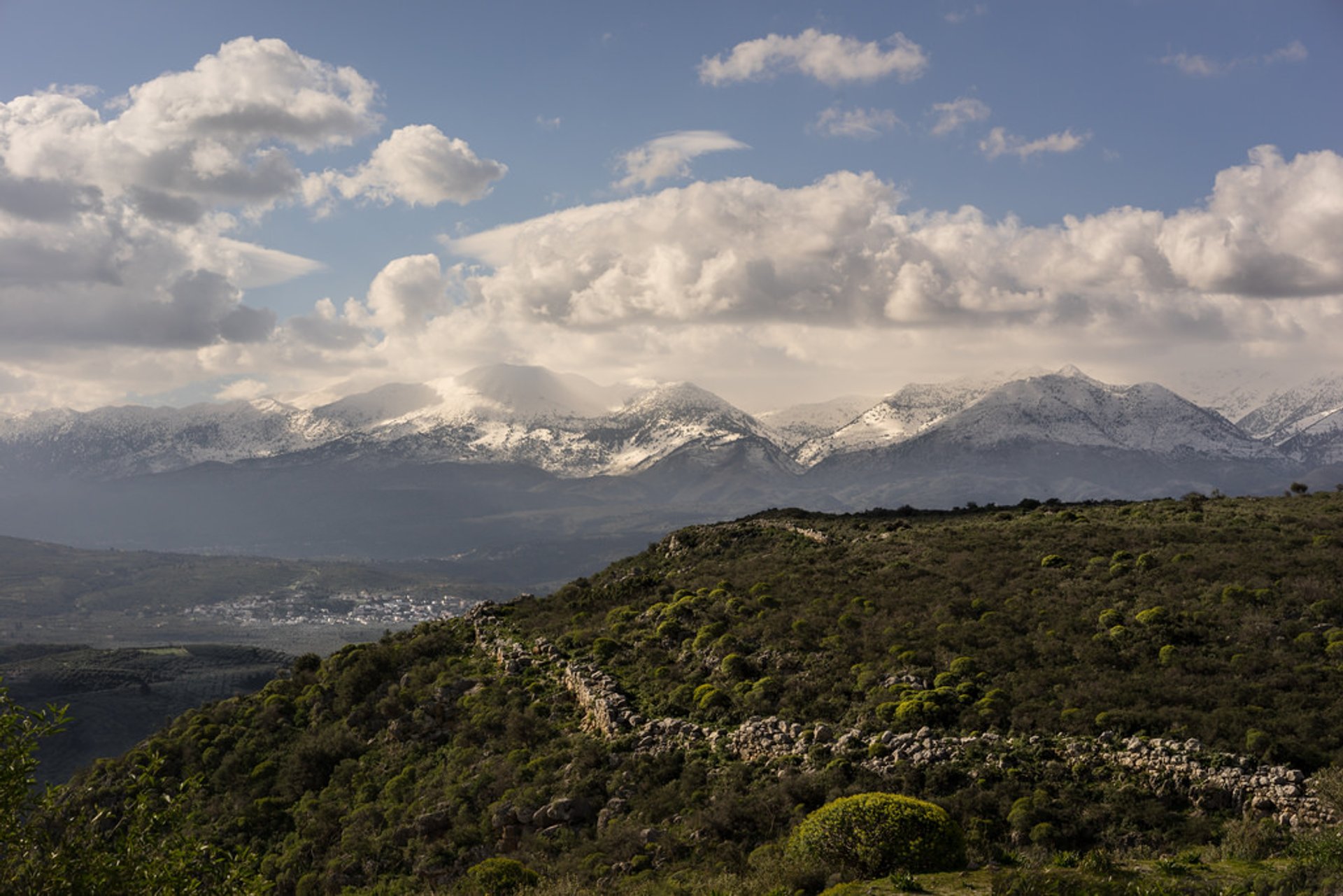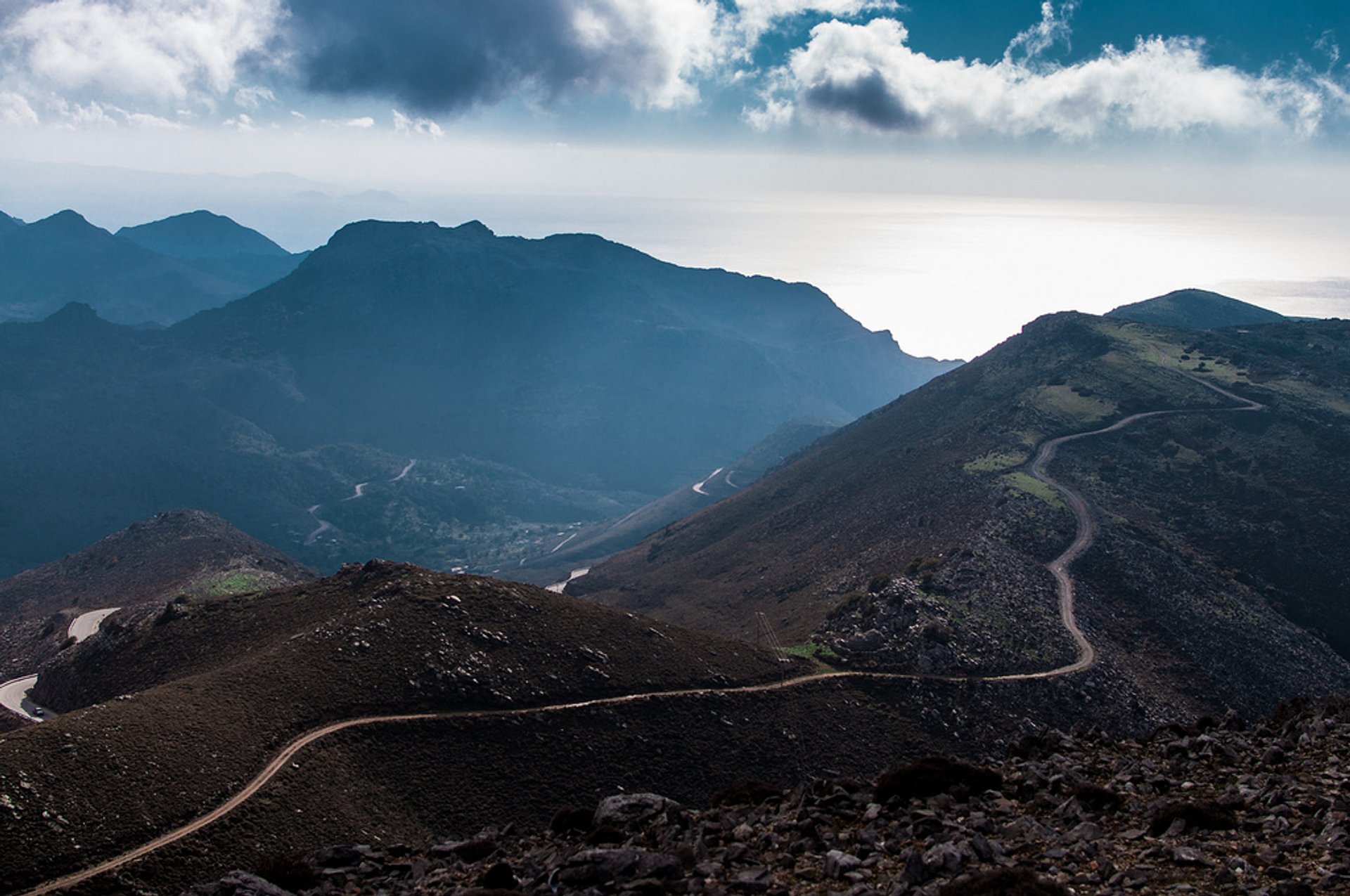 The most beautiful attraction located in the west part of Crete is Lefka Ori, also called the White Mountains. The mountains are made of limestone, and can be covered by snow till the beginning of summer. The highest summit is Pachnes with an altitude 2,453 m. Besides, there are lots of summits with altitudes of more than 2,000 m.
The area of Lefka Ori is pretty isolated, and there are not a lot of ways to get there. One option is through the small village of Omalo, the entering point of the Samaria gorge, and the road to Chora Sfakion. While trekking, follow the footpaths created by shepherds in order not to get lost.
Lefka Ori offers unique varieties of wildflowers, beautiful landscapes, and more than 50 gorges and ancient caves. This trek is definitely not easy, and it can take more than two days, so be prepared! Check the equipment you will need there, namely comfortable hiking clothes and shoes, a map, and don't forget about water—take as much as possible.
Although one can hike to Lefka Ori all year round, the most convenient time is May through October, when most shelters are open. Summers could be too crowded, while winters are notorious for dangerous torrents, and hence this season is not recommended for hiking. Late spring and early autumn are the best for few crowds and pleasant weather. If you are going to travel there during spring you will have the chance to see snowcaps on Lefka Ori. Besides, May is the peak of wildflower season!
Find hotels and airbnbs near Lefka Ori Hike (The White Mountains) (Map)