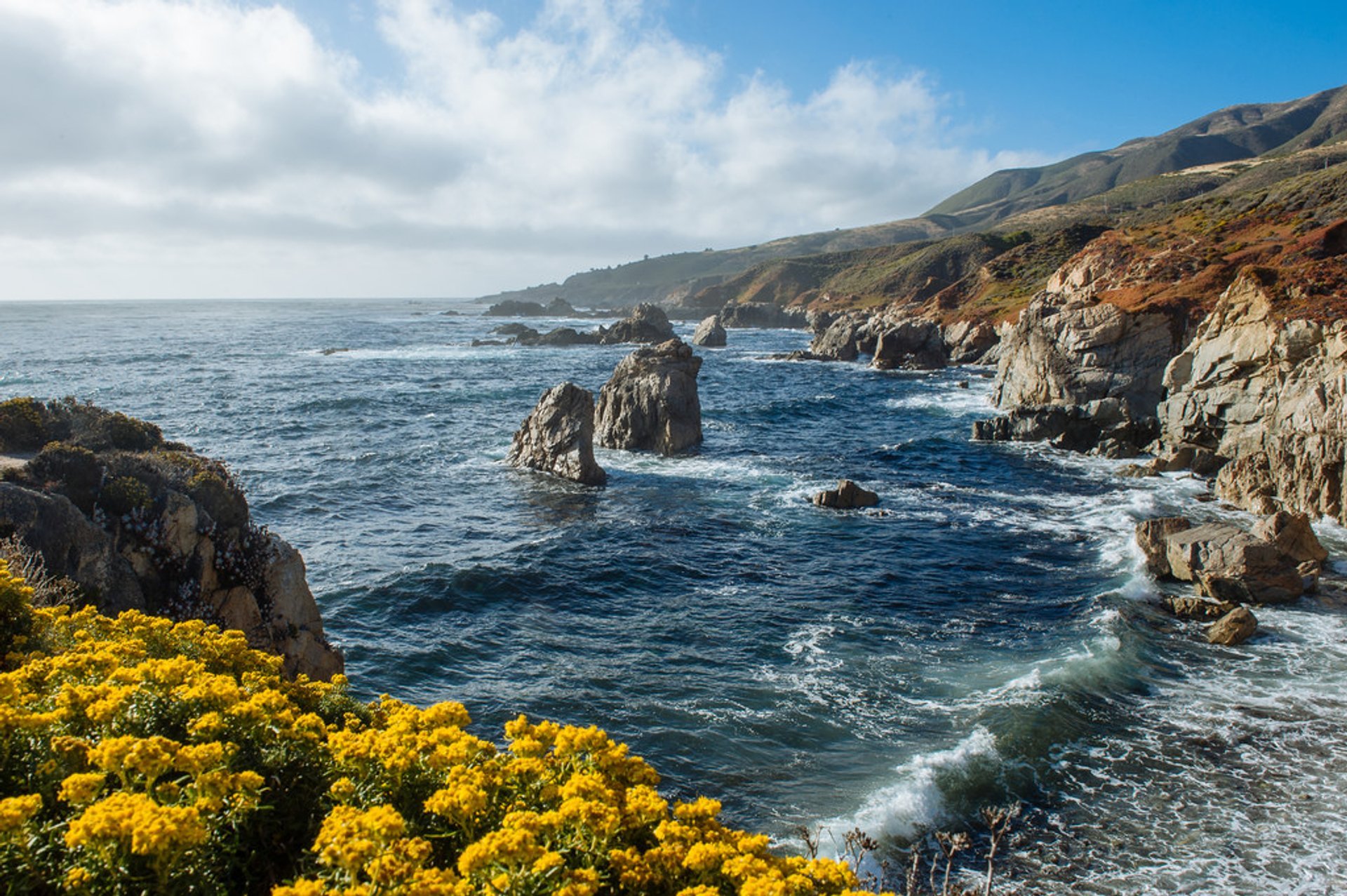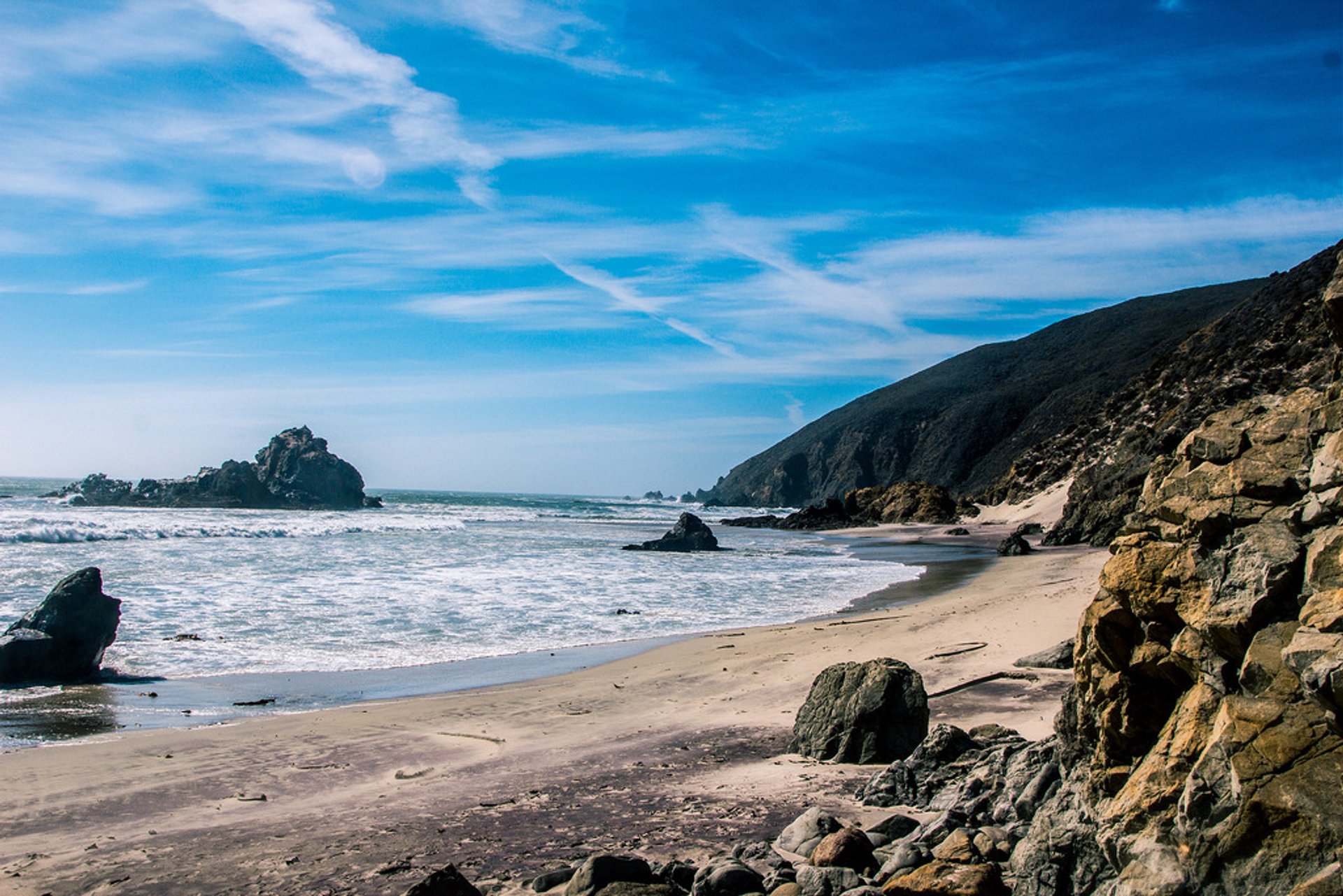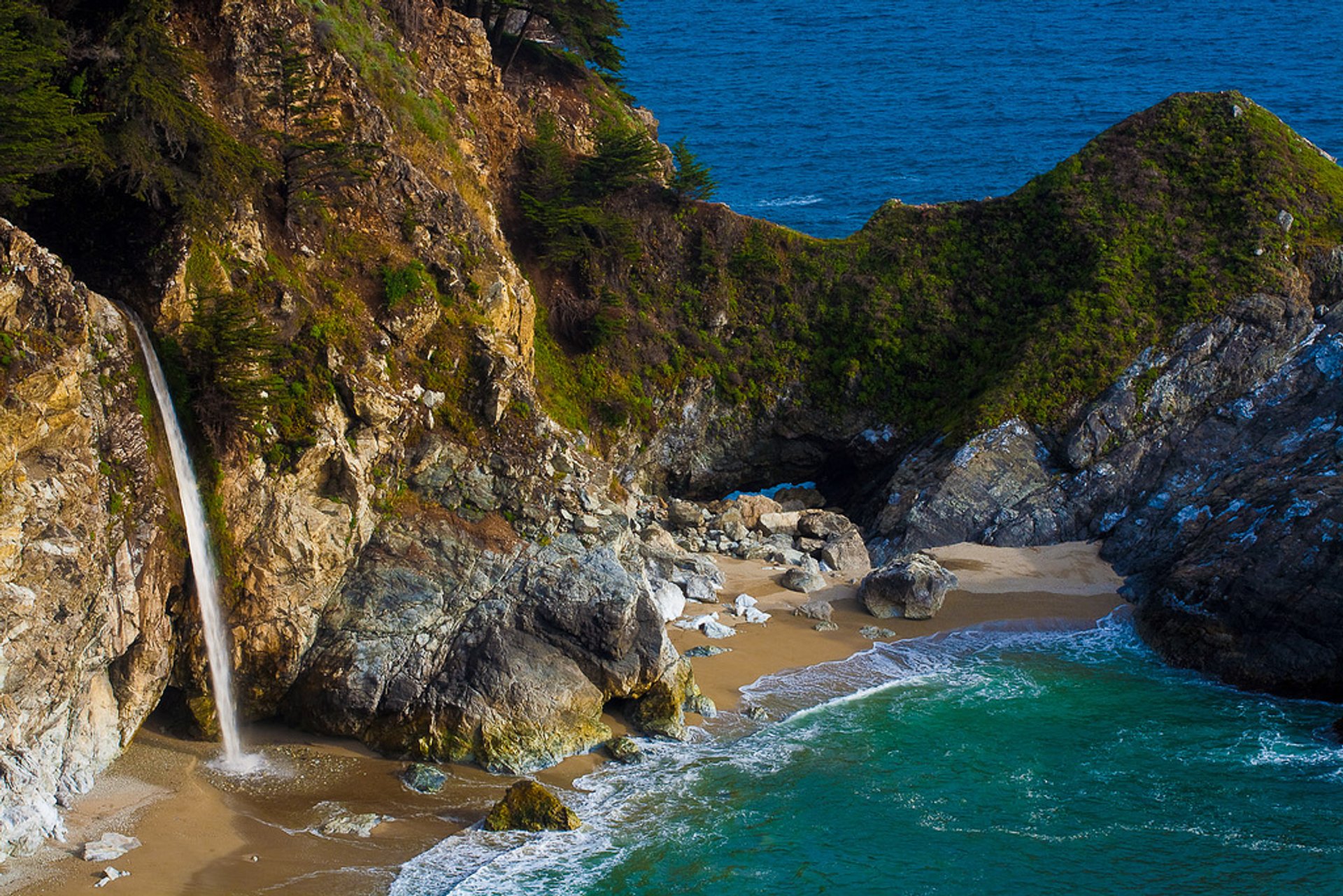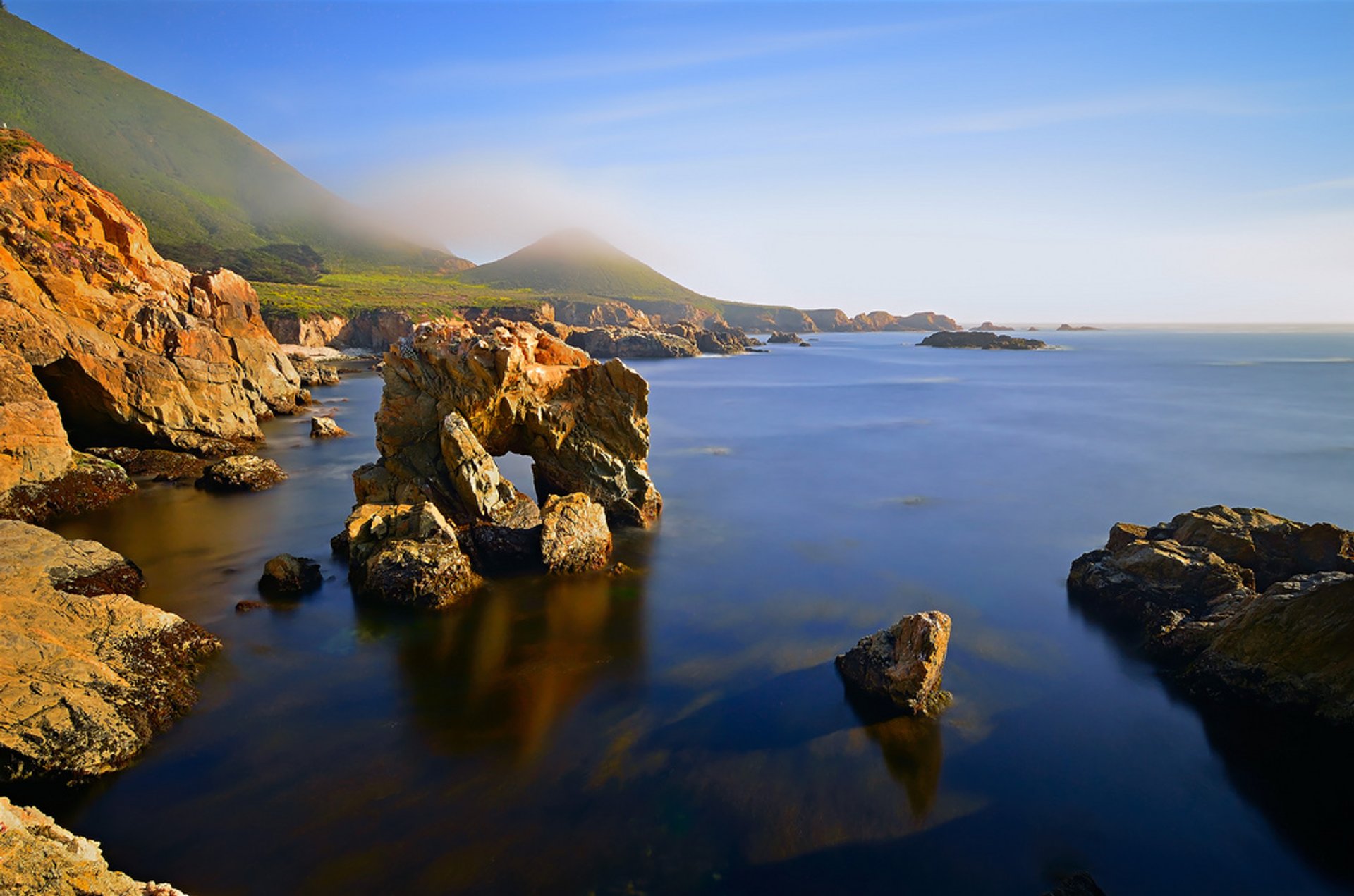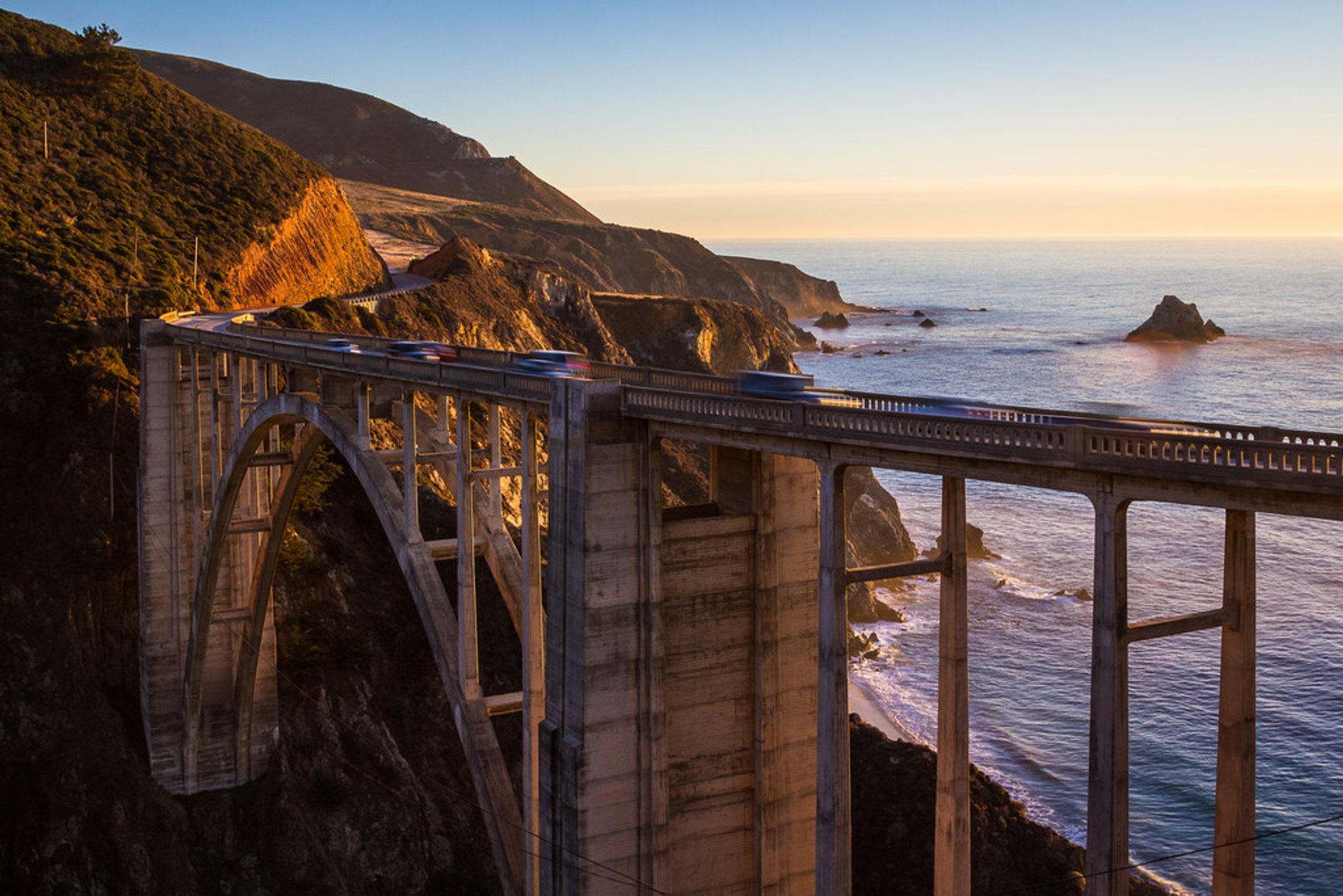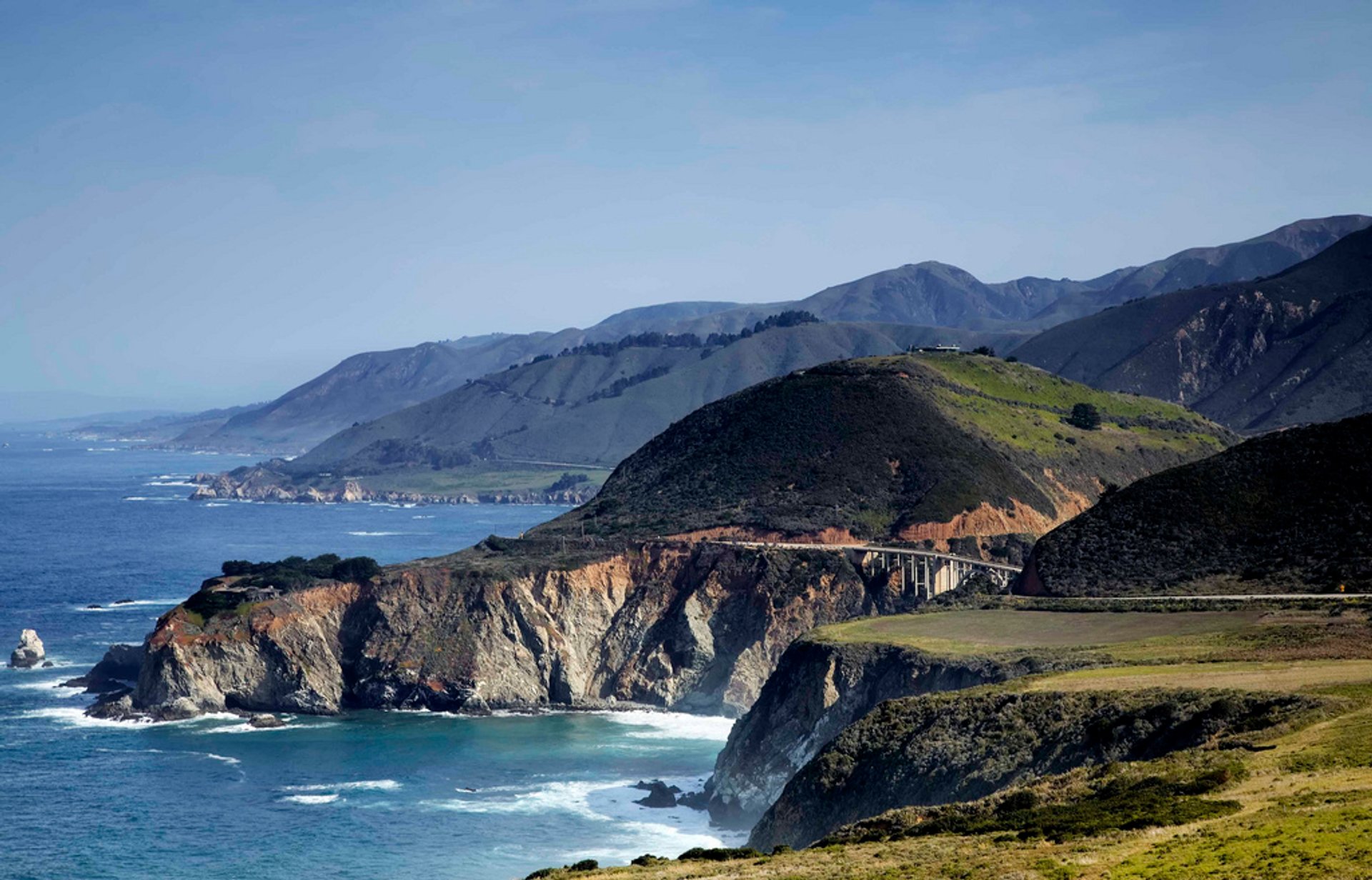 Big Sur Road Trip
Featured in
This beautiful stretch of coastline and forest is an ultimate nature escape. Big Sur is a picturesque area that begins at Yankee Point, stretches along Highway 1, and ends approximately in the San Simeon area. Check out the picturesque coastline and true wilderness. Pfeiffer Big Sur State Park is popular among hikers, sunbathers, and nature lovers.
The park features lots of camping facilities and the more comfortable Big Sur Lodge. The highlight of the park is Valley Overlook that opens amazing views over the ocean and the Big Sur River Valley.
Another popular area of Big Sur is Garrapata State Park, with the long and wide Garrapat Beach. This golden crescent-shaped beach is not the best for swimming, but definitely for marvelling the scenery and sunsets. Over 350 km of hiking trails provide unforgettable views of the coastline, mountains, and redwoods.
Bixby Bridge, one of the most famous spots, is often called the Big Sur's version of the Golden Gate. The Bixby Bridge is located on the hight of 79 metres above a steep canyon. It took several years and lots of hard work to construct the bridge above the creek before the route linking Carmel to San Luis Obispo appeared. The bridge is one of the most photographed spots at Big Sur and is known for some perfect sunset shots.
Big Sur River Gorge is another scenic spot located in Pfeiffer Big Sur State Park. A short half-mil trail starts at the northeast end of park's campground. It features some scrambling and several river crossings so be prepared to get wet. After reaching a large tree suspended between two cliffs,you can see a swimming hole and take some time to relax in the water.
The area has more than 300 sunshine days. The peak tourist season runs from April till October, it's the busiest and the hottest period. Starting from the end of August crowds thin out and the temperatures get more pleasant.
September through November is the prime time to enjoy the pure nature in more silent and comfortable atmosphere. The rainy season occurs in winter, with eventual road closures. The blooming period in spring is also quite good for a visit. You should remember that the temperatures at Big Sur vary due to location. It may be quite cold in the mountains even in summer, so a warm jacket is recommended in any season.
Find hotels and airbnbs near Big Sur Road Trip (Map)
Big Sur Road Trip
Featured in