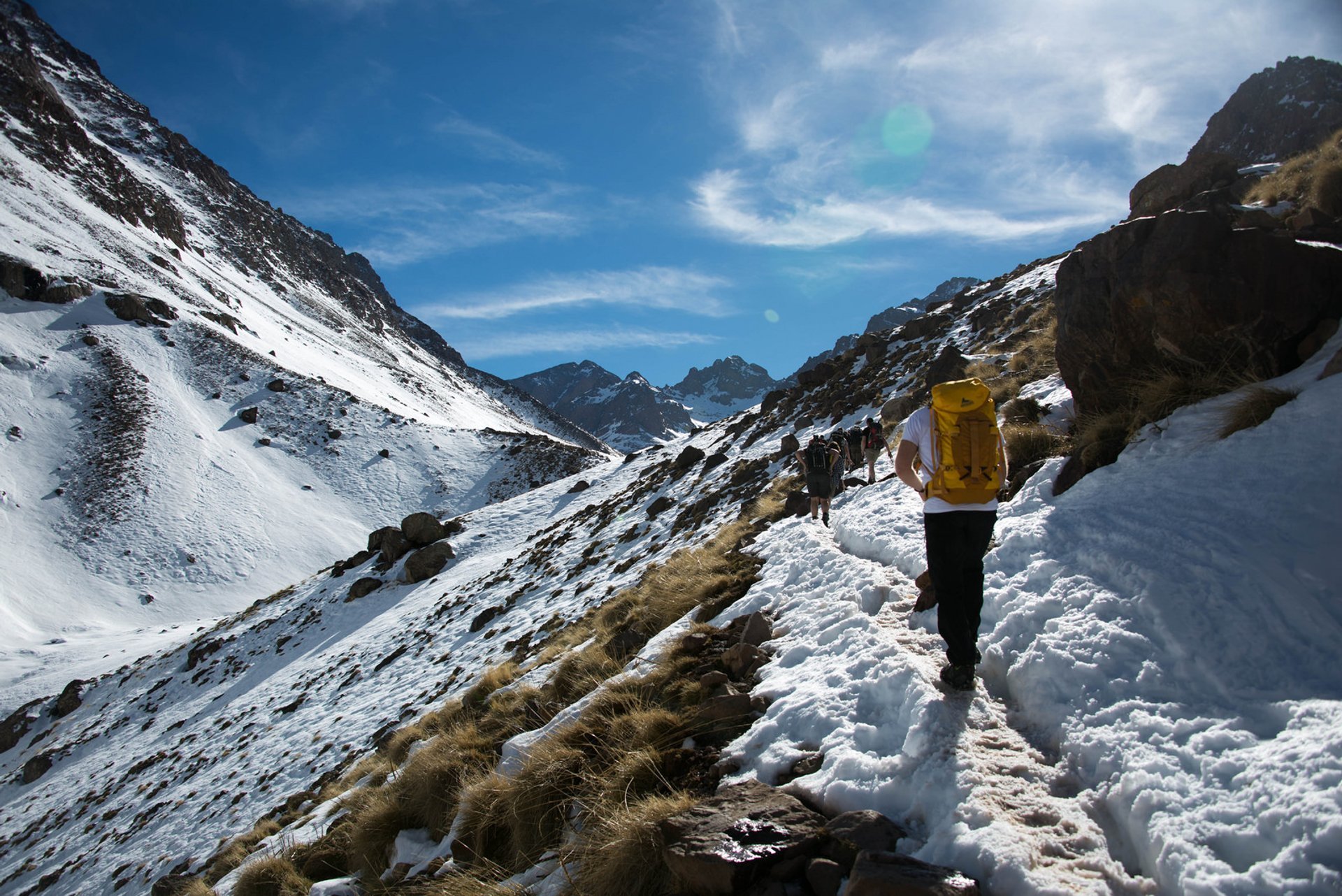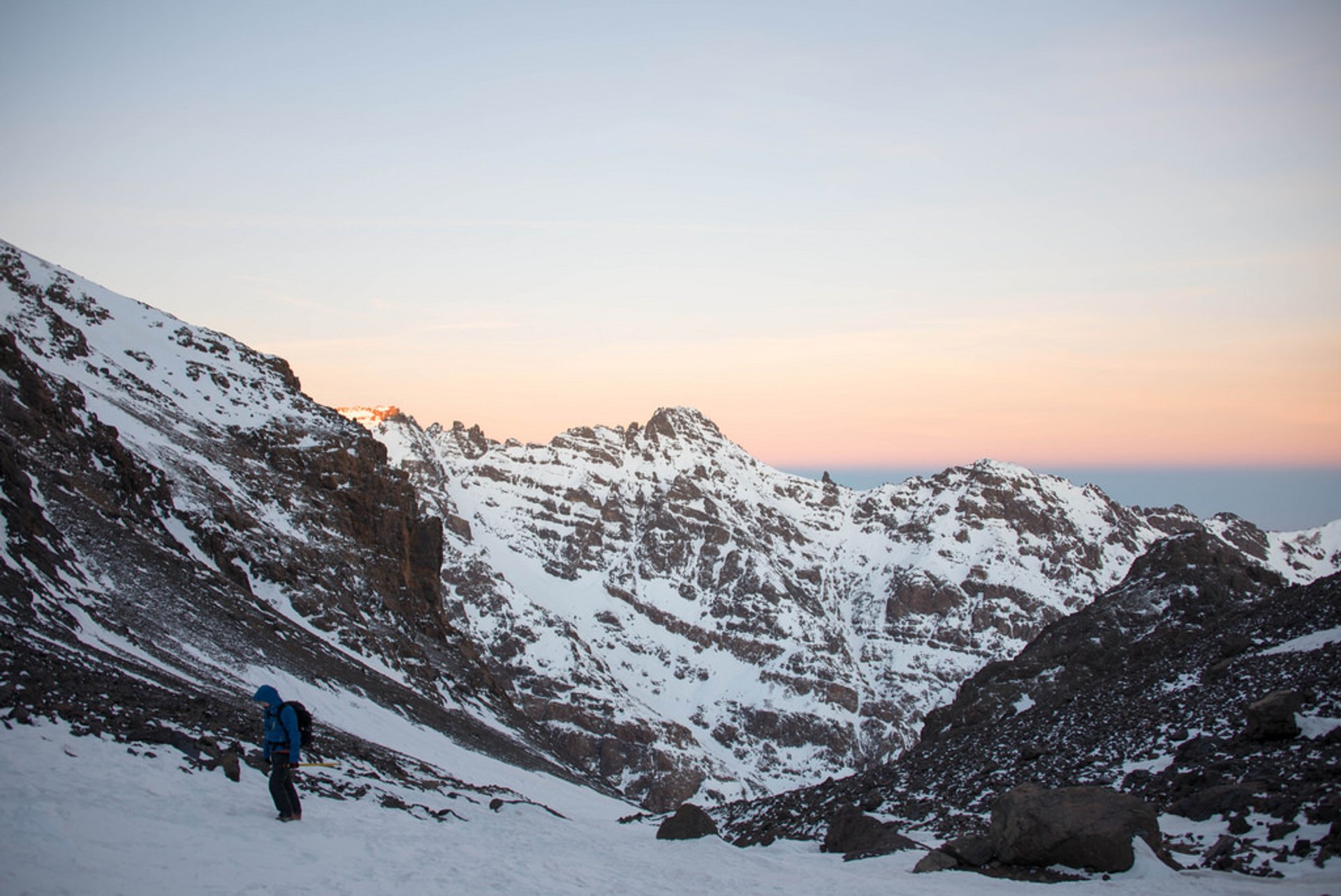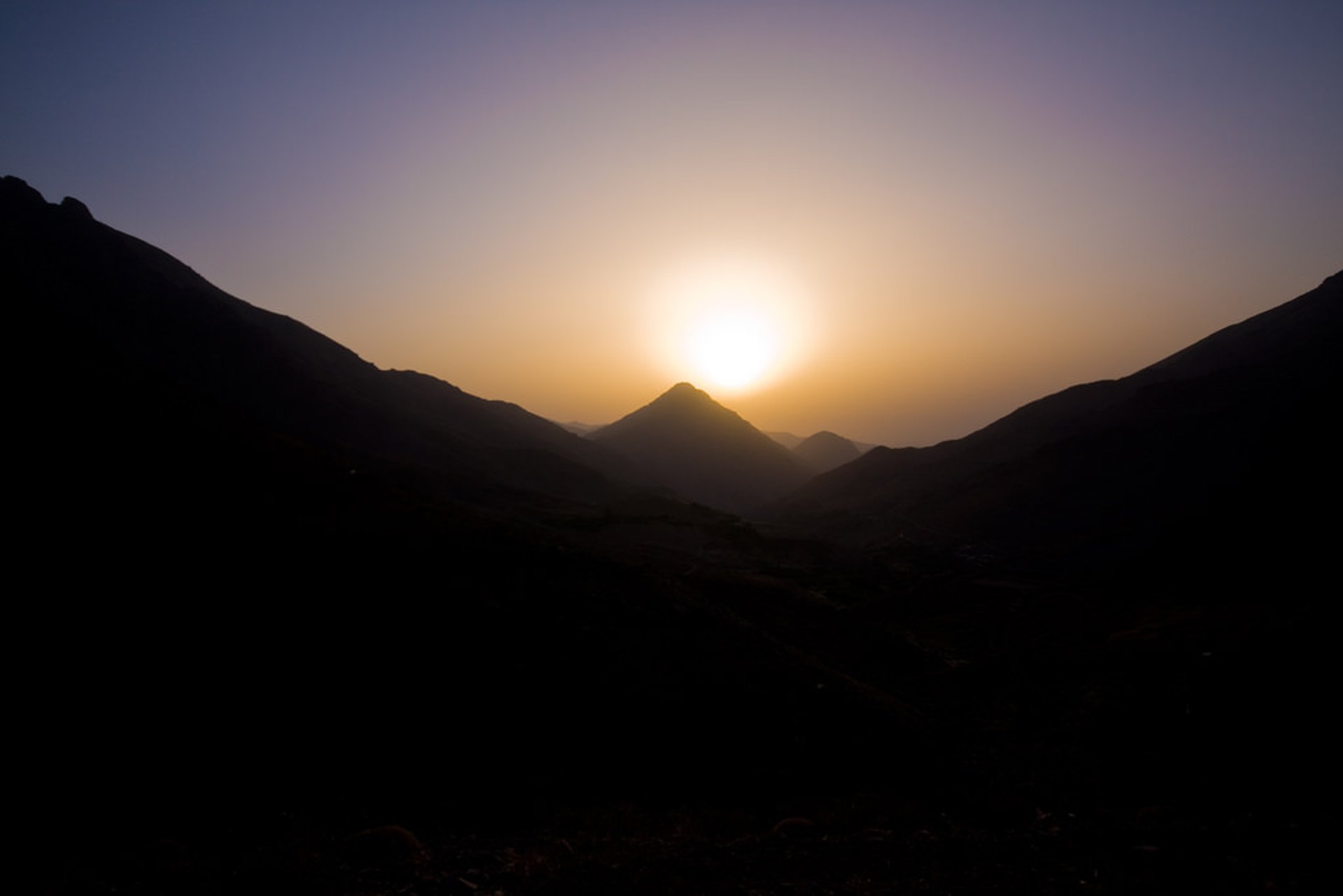 Mount Toubkal is set at 4,127 m and is renowned as the highest peak of the Atlas Mountains, also the highest point in North Africa. The altitude is respectable, yet technically the mountain doesn't pose any particular interest for professional climbers. Still if you goal is to climb world's most prominent summits, it must be on your list.
The hike is particularly worthy for the stunning landscape views it offers. The very summit reveals a breathtaking panorama of the Atlas Mountain Range as well as the distant view of the Sahara Desert. If reaching the summit is not the primary goal of your adventure, take your time to explore everything the area has to offer with lush valleys, Berber communities, and plane wreckage remnants scattered over the remote U-shaped Valley named the North Col.
The shortest hike up and down lasts for two days, but one can extend it much longer. The refuges offering some modest dorms and food are a true convenience, as you don't have to carry huge backpacks.
Most trekkers start their journey uphill in the picturesque village Imlil situated at 1,740 m. You can choose the route from a network of treks that all unwind at this point. A straight uphill route from the village to the Toubkal refuge is the most popular and hence also the most crowded one. Yet there is another scenic option via Azzaden Valley.
Regardless of the relative easiness of the ascent, it appears that Azzaden Valley is impassable throughout winter, to be more precise from November to the very end of April. Whereas other trails are doable year-round, winter is mostly known as the skiing season rather than hiking one. Still if you hike Mount Toubkal in cool season, make sure you have crampons, ice axe, and other necessary tools.
Generally, the best time for trekking Atlas Mountains is late spring and early autumn, and summer is excluded due to the heat. No matter when you decide to hike, warm clothes, hats and gloves are necessary elements, as diurnal temperature range is striking.
Find hotels and airbnbs near Climbing Mount Toubkal (Map)