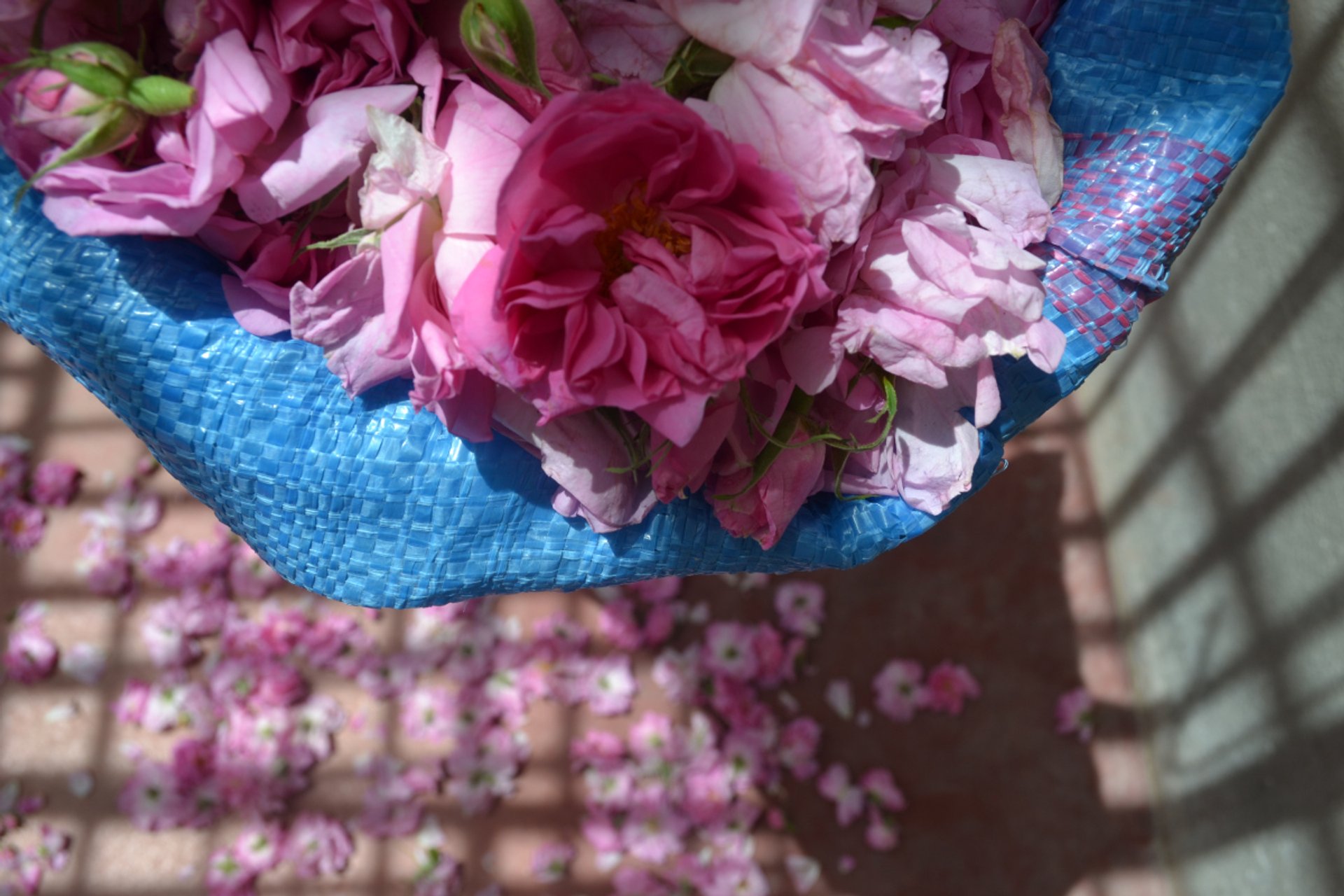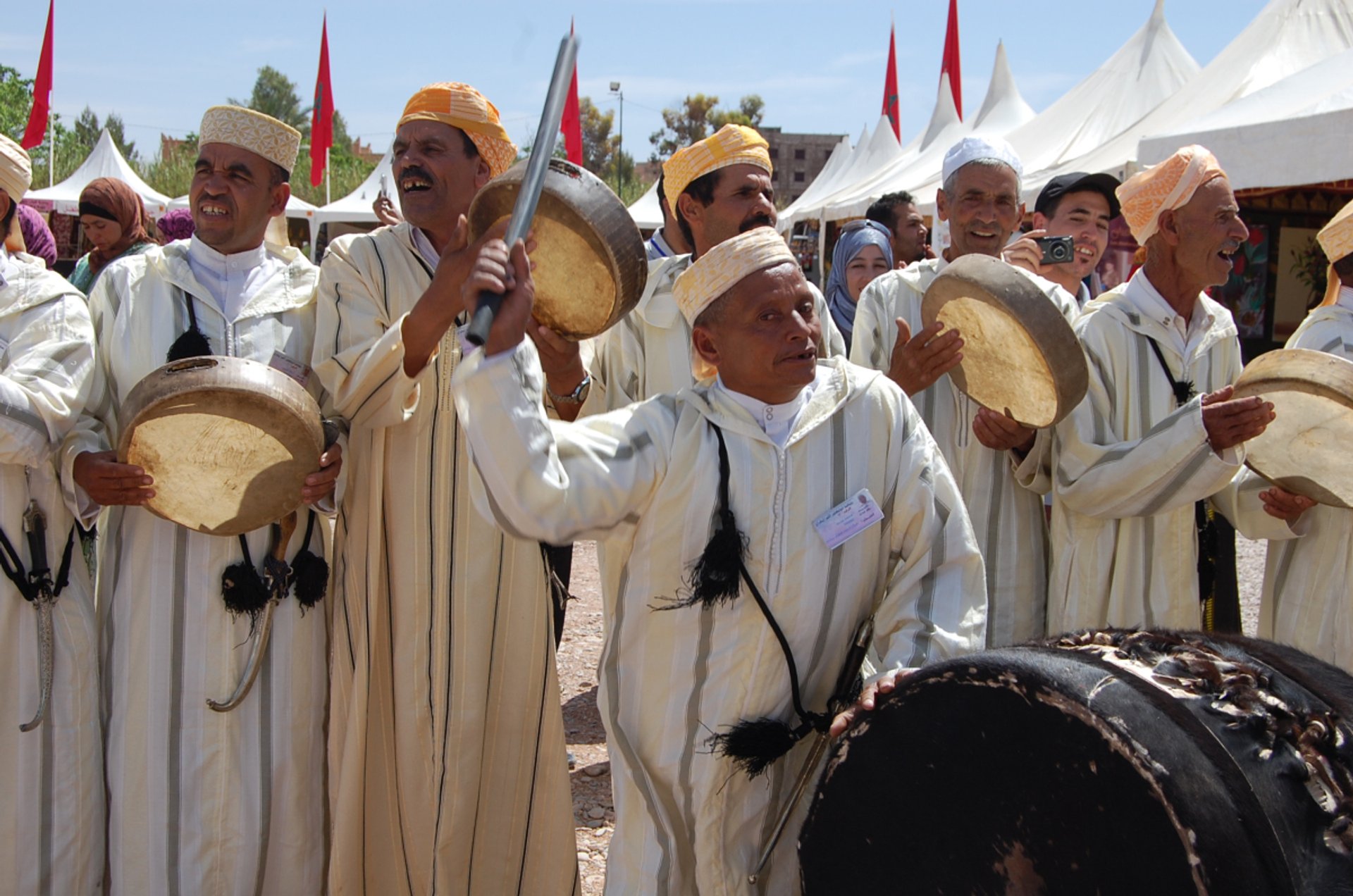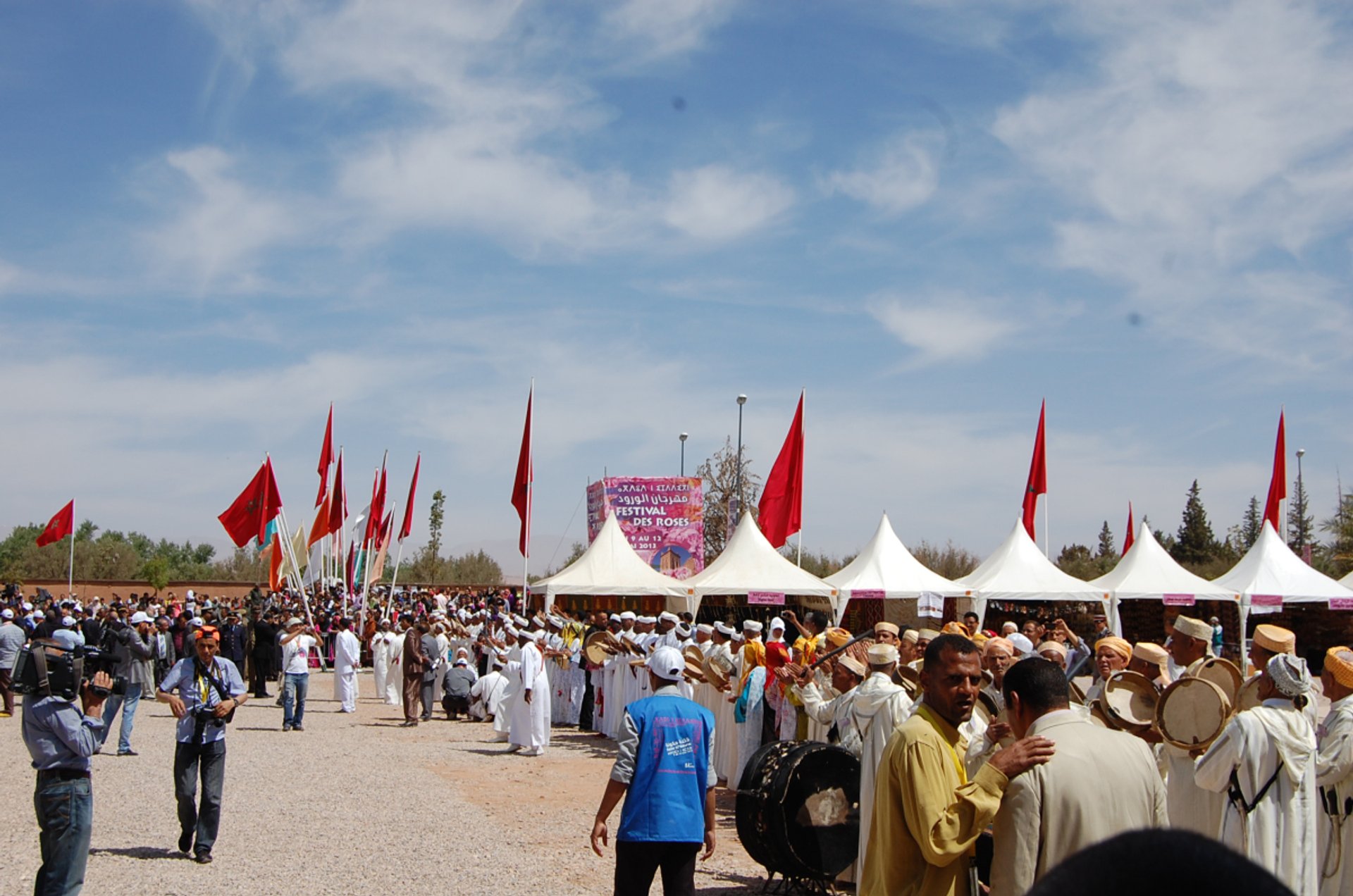 The so-called valley of roses, Kelaat-M'Gouna in Morocco hosts an annual rose festival in mid-May (usually, the second weekend) when millions of roses are harvested and special events and competitions held. The roses from the valley are famous for the rose water that is produced from them and then becomes the base for perfume.
Festival's main highlights include a Rose Queen coronation, a festive petal-strewn parade of decorated floats. Street vendors offer various crafts, soaps, perfumes, lotions, oils, and dried roses. Visitors can also try traditional Berber dishes, enjoy local music and dancing.
During the festival, not only will you see a spectacular amount of flowers, but also some shops will offer competitions. For example, in the tea shop, each customer will receive a petal with a special offer printed on it, and if you are lucky you can win a $500 shopping spree!
The festival of roses attracts about 300,000 people to El Kelaâ M'Gouna, located in Tinghir Province, 80 km(50 miles) northeast of Ouarzazate, in the Dadés Valley. It's worth to arrive to the festival a few days early to see the harvesting process and watch children decorate the streets that are lined in beautiful hedgerows.
Find hotels and airbnbs near Festival of Roses (Map)