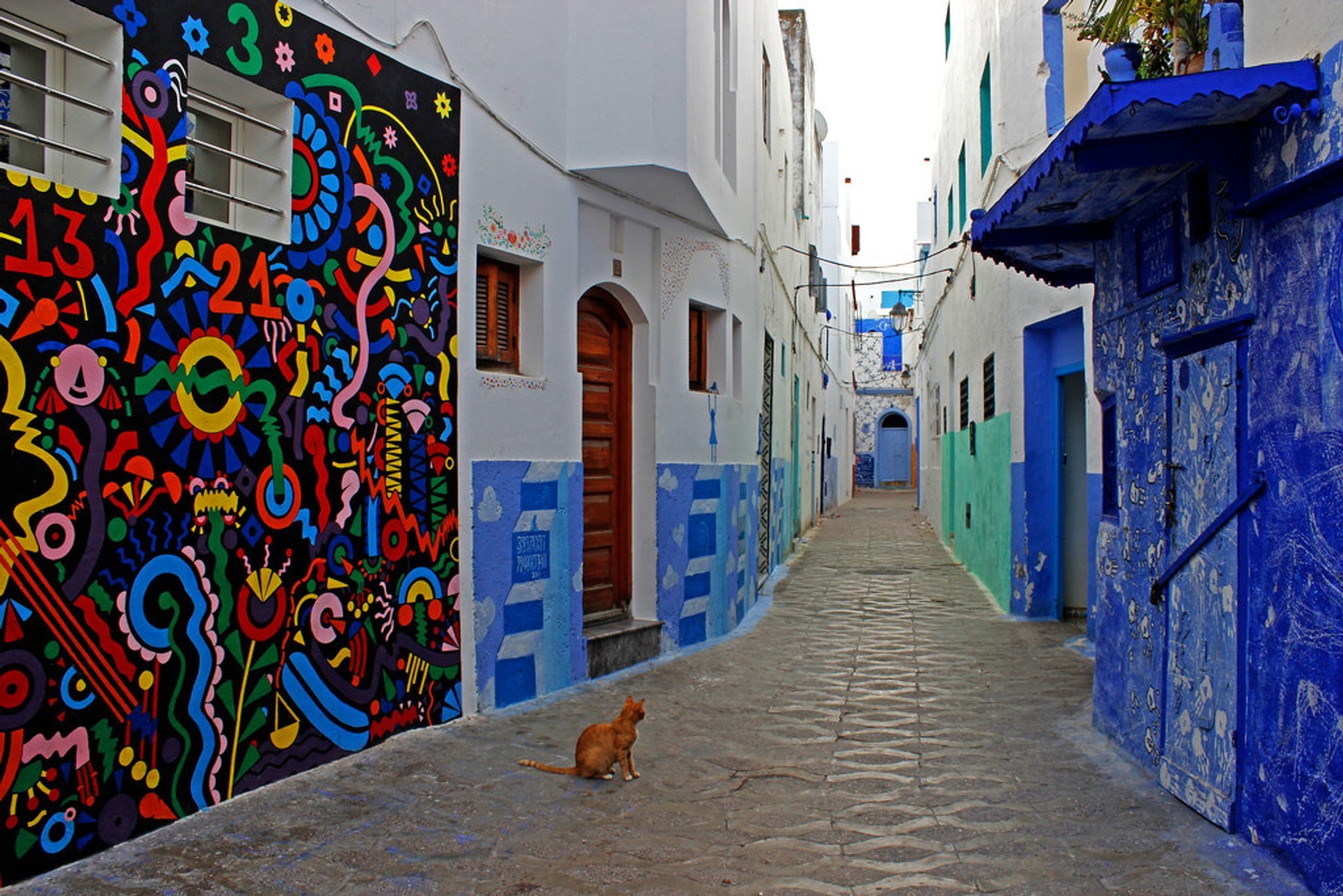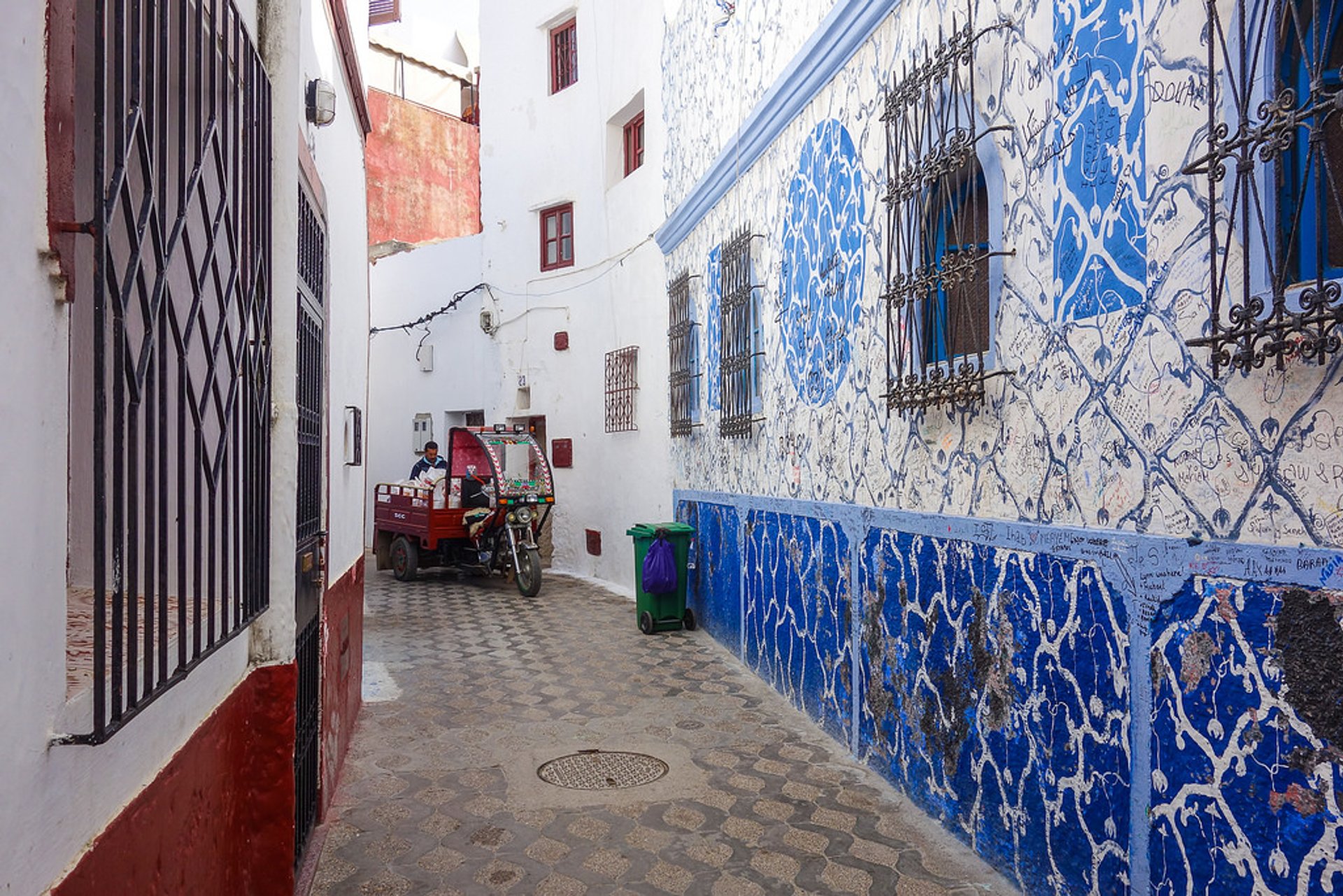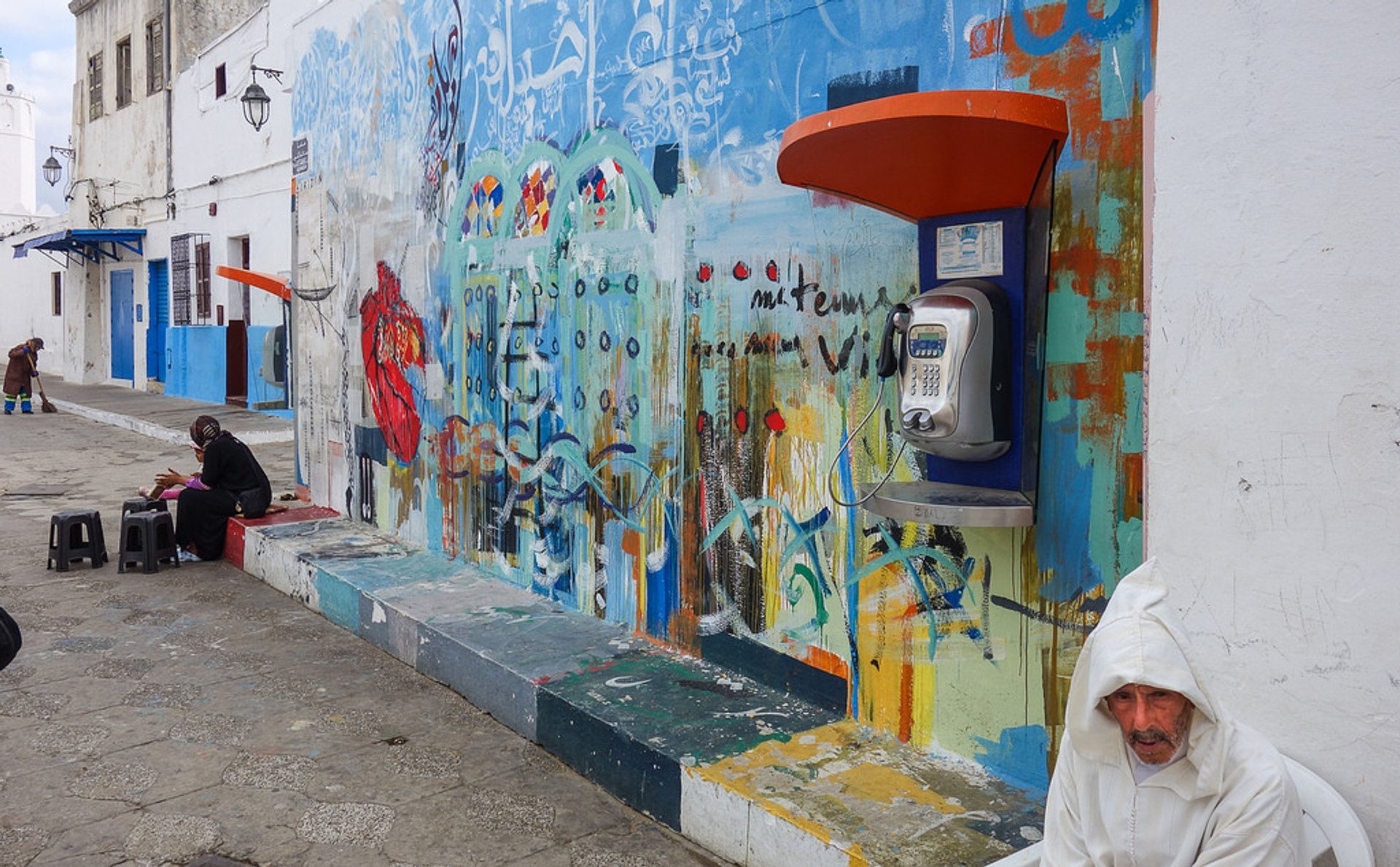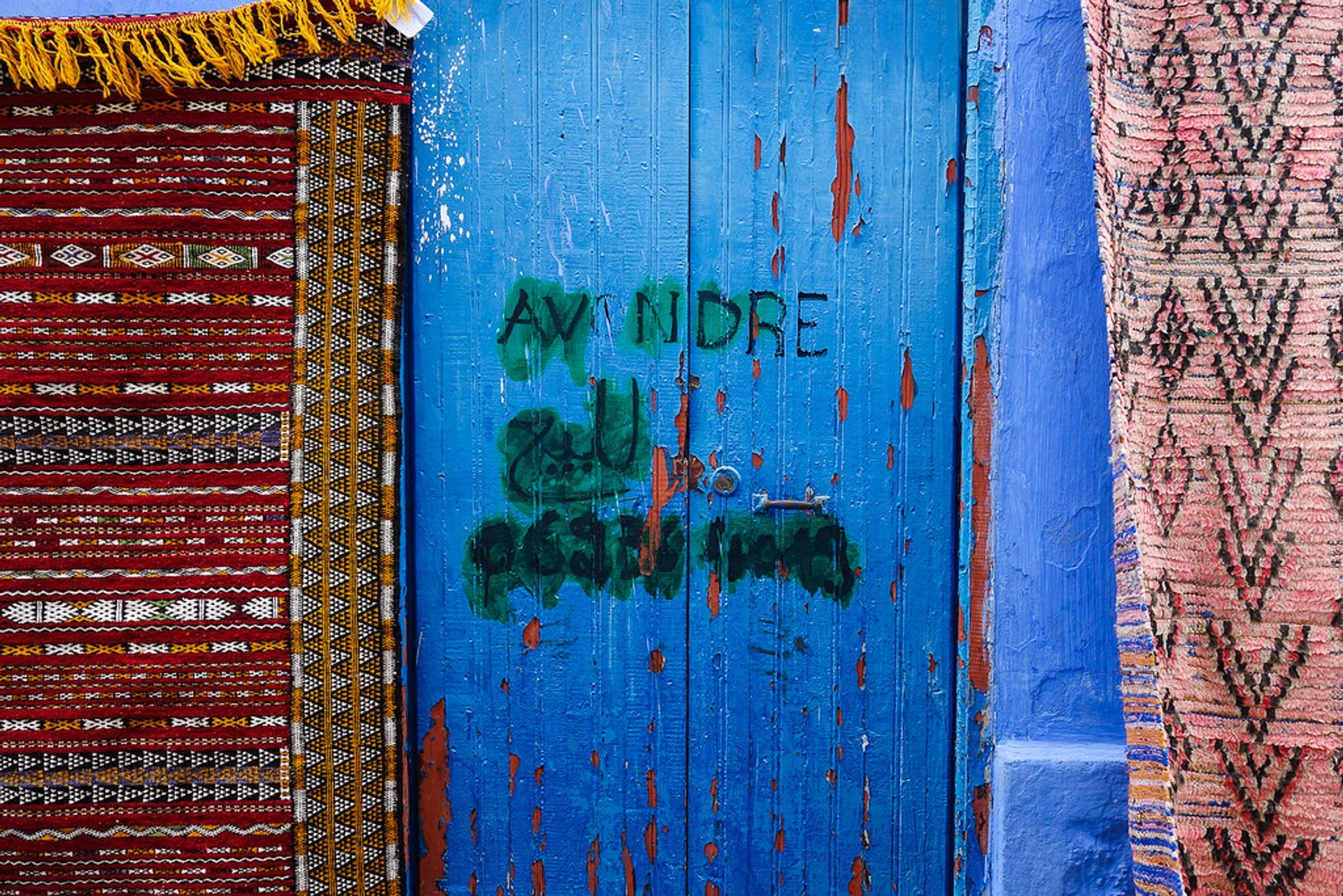 It all started when two friends Mohammed Melehi and Mohamed Benaïssa decided to invite some artists to paint the ruining walls of Asilah village in 1978. Now it is one of the renowned arts and culture events in the world. Famous artists from around the world flock into the winding little streets without disturbing the calm traditional life pace​ of the locals.
Thousands of spectators come to see international artists re-paint the murals every year on the whitewashed houses in the medina. Walls are used as a canvas for the imagination of the artists, which produces a mix of fantasy and geometric designs blending perfectly in a Moroccan urban architecture. Typically quiet during winter, the village comes to life and blooms in July and August when the hype of the festivities takes place. Moreover, apart from the paintings on the walls, there are plenty of exhibitions, concerts, and performances!
The Cultural Moussem of Asilah festival features writers, painters, musicians and dancers who take part in many workshops, public art demonstrations, concerts and exhibitions throughout the month. A dozen of internationally-known engraving artists every year share their experience and skills on two printing frames granted by the Asilah Cultural Association. Every artist passes some of his work to the Association, which has gathered quite a collection. Also, regular poetry readings are held at the Hassan II Centre and the Raissouni Palace. Many of the events are free of charge.
The Cultural Moussem of Asilah festival is one North Africa's most famous cultural gatherings, which has brought the town of Asilah to the forefront of Moroccan cultural scene.
Find hotels and airbnbs near The Cultural Moussem of Asilah (Asilah Arts Festival) (Map)