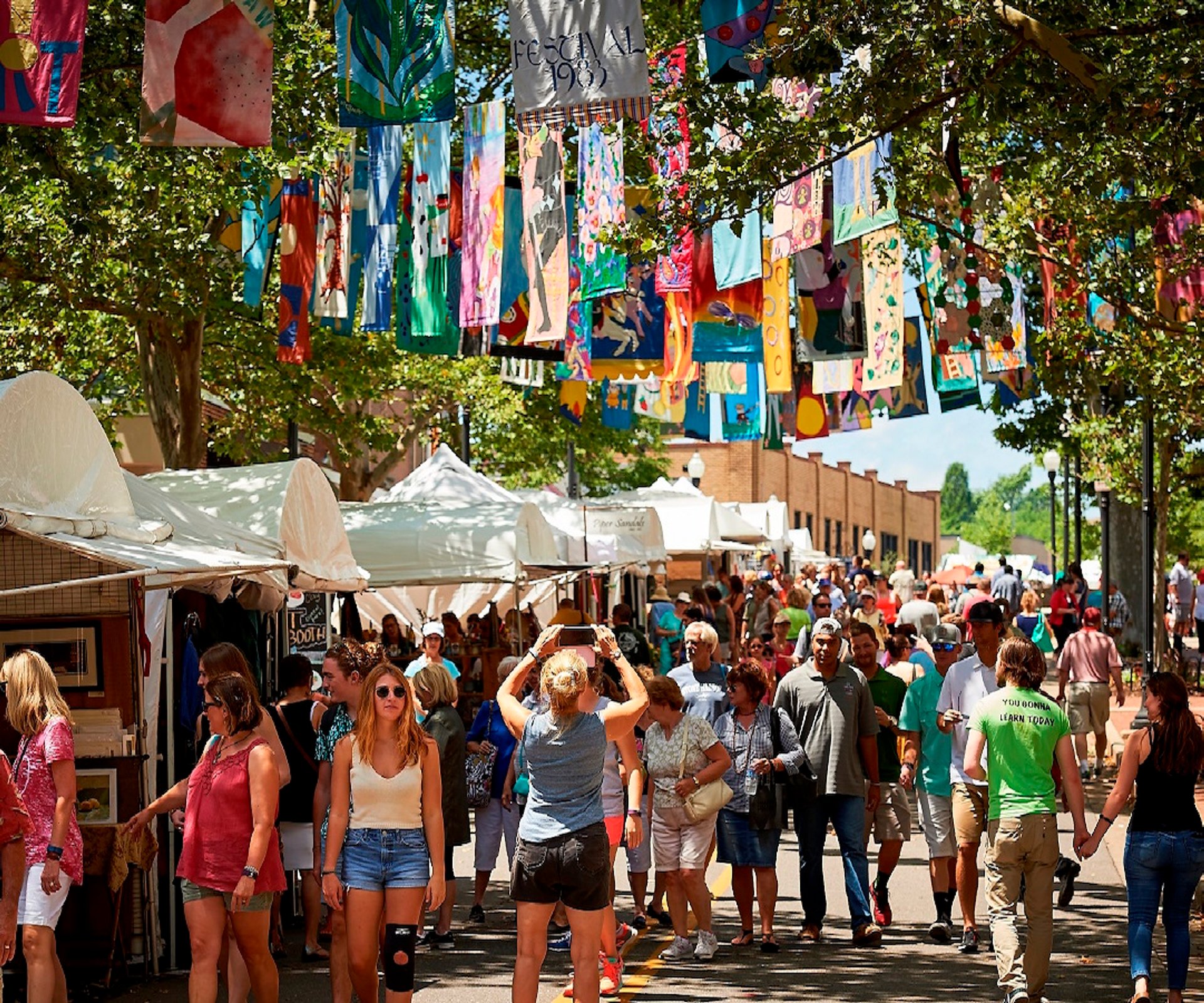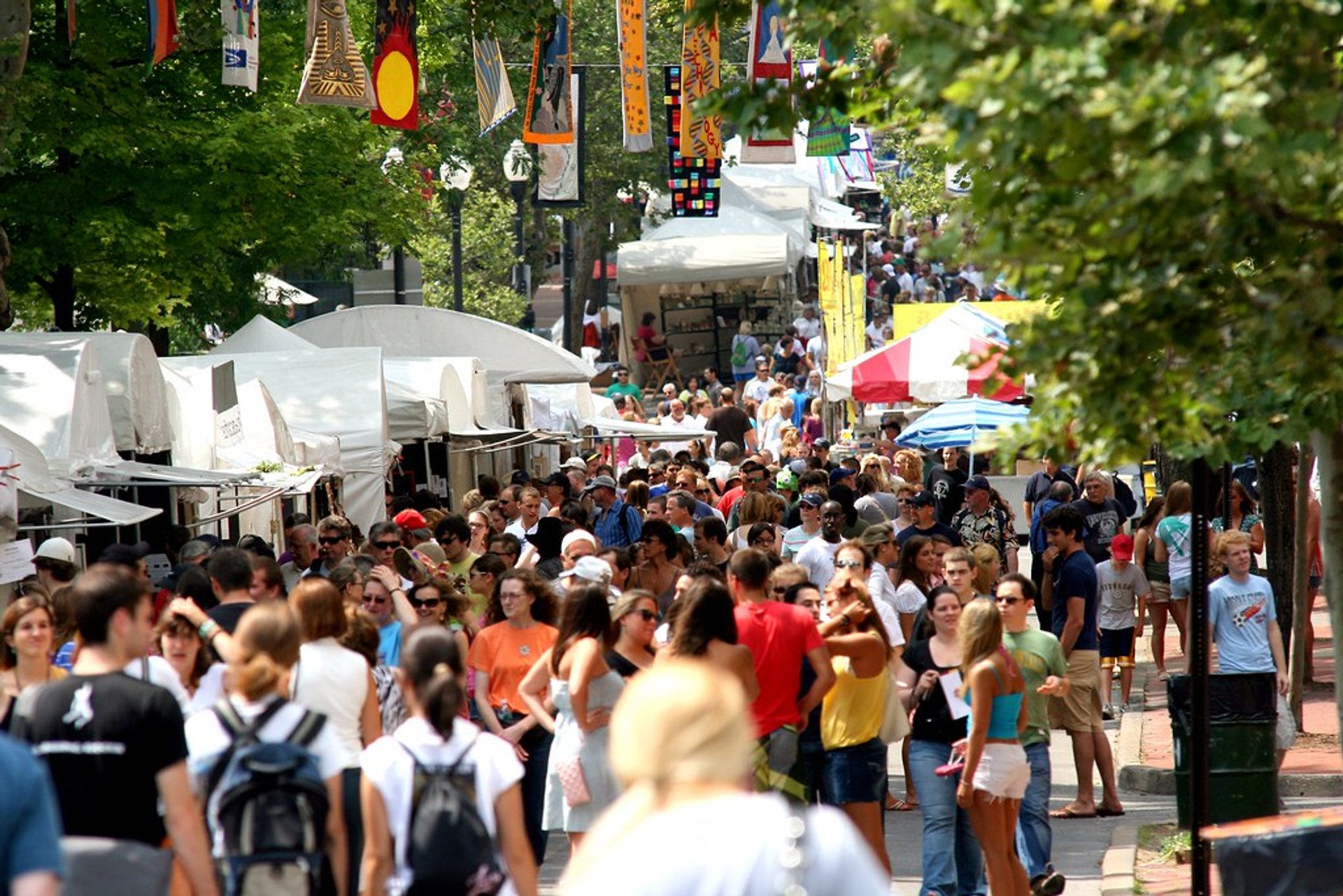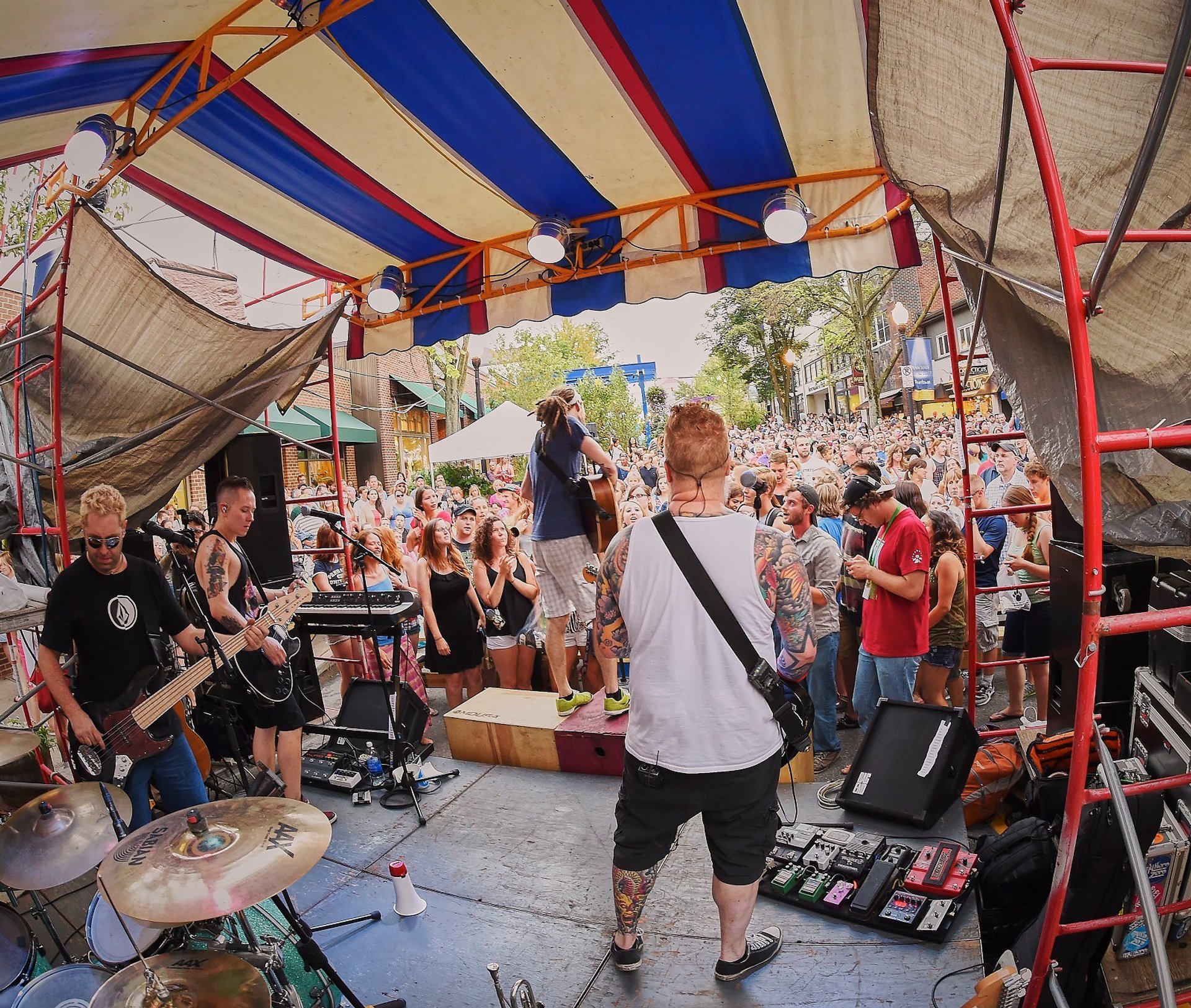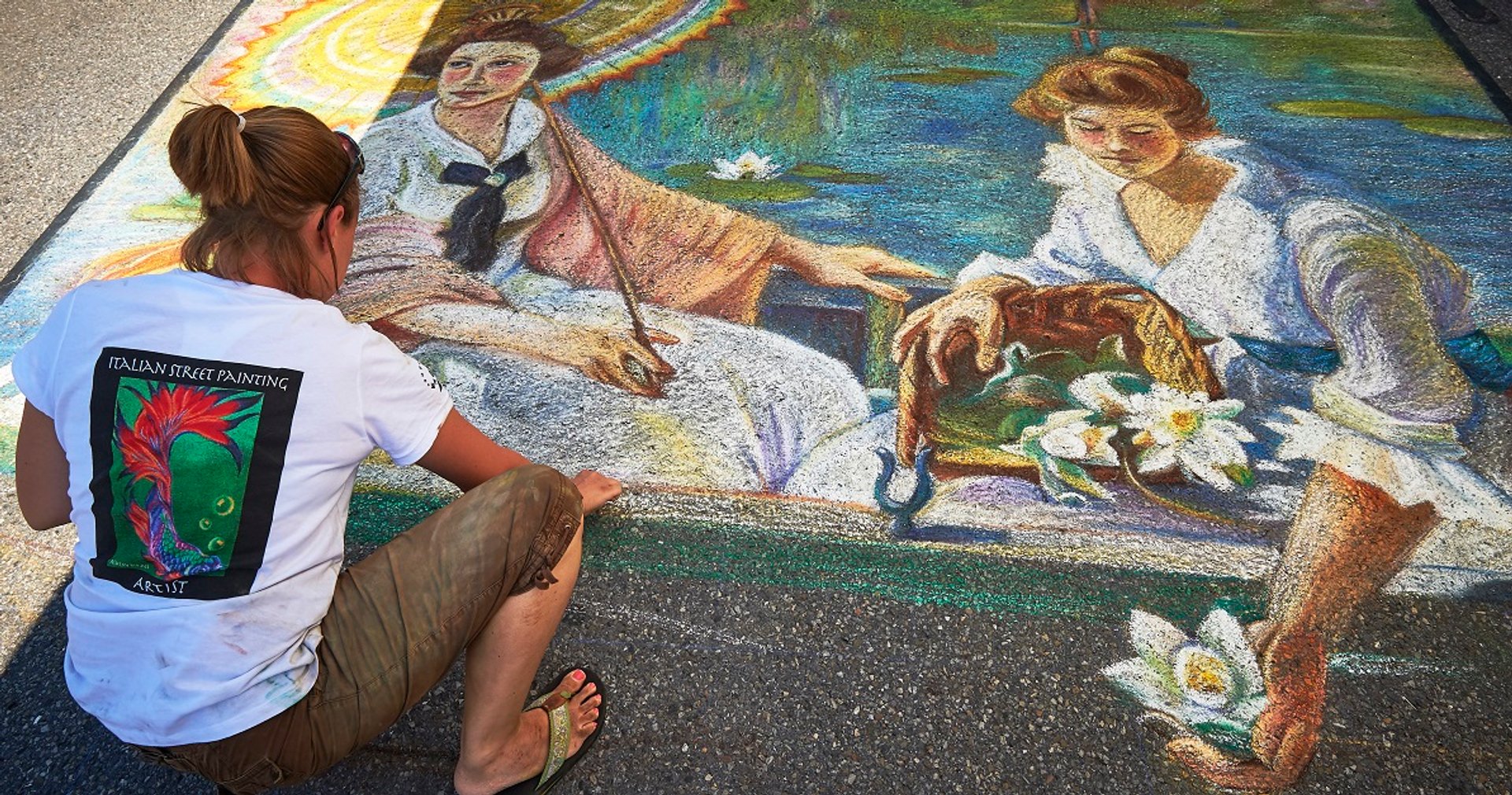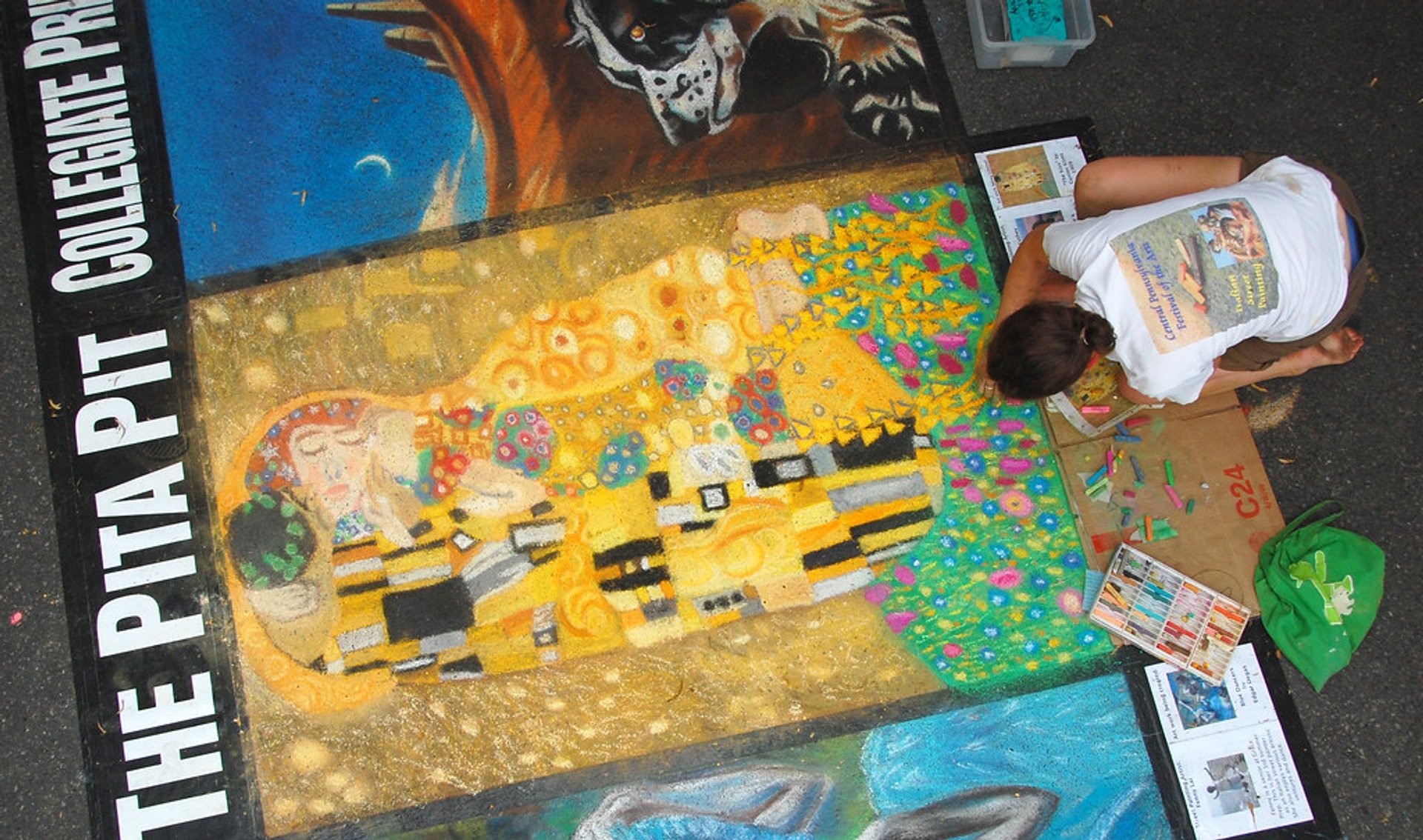 ©
Central Pennsylvania Festival of the Arts
The Central Pennsylvania Festival of the Arts takes place in mid-July in State College Pennsylvania. It attracts about 125,000 attendees who come to celebrate the arts and enjoy the campus atmosphere. One of the highlights of the festival is a famous Sidewalk Sale & Exhibition that features over 300 of the nation's best artists and craftsmen. It is usually held on Youth Day. Entertainment includes performances and music at six outdoor and indoor stages. Other events include the Grand Procession and a Sing-Along at the State College Presbyterian Church. The visitors can also enjoy the buckets of water that will be spilled on them between The Corner Room and Panera (South Allen Street) to cool everyone down.
Other events include an exhibition of street painting held on Foster Avenue, Sue Crowe Memorial Arts Festival Races (5K and 10K). Also, check out giant sand sculpture in Sidney Friedman Park and legendary banners hanging over South Allen Street. Visitors can enjoy performances and live music on Old Main Lawn and Sidney Friedman Park as well as Allen Street Stage.
The Central Pennsylvania Festival of the Arts was initiated in 1967. The State College Chamber of Commerce and Penn State University's College of Arts and Architecture cooperate to bring the arts and tourists to the area.
Find hotels and airbnbs near Central Pennsylvania Festival of the Arts (Map)