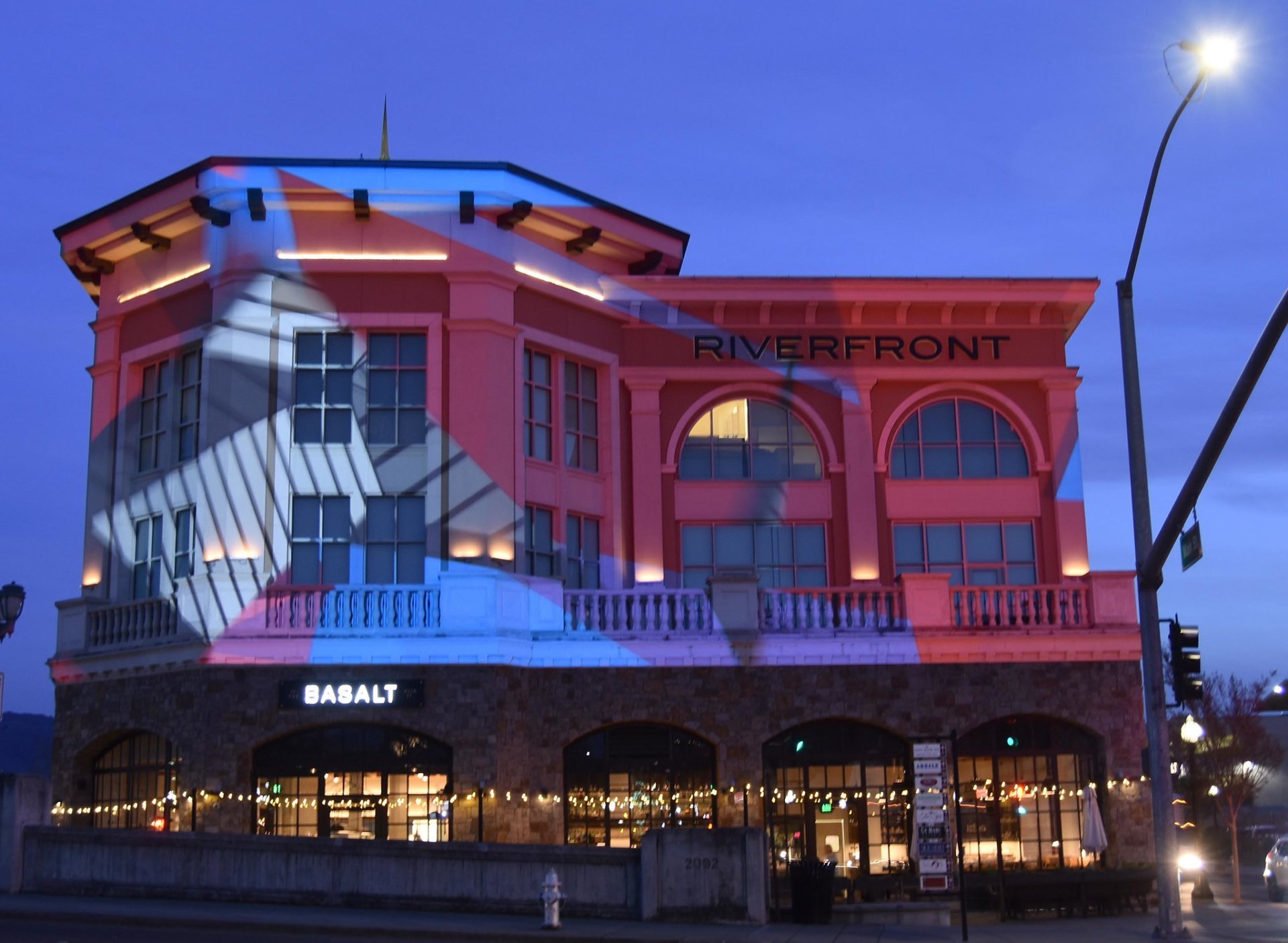 A Riverfront building during Napa Lighted Art Festival
©
Photo by David McSpadden
Every January, Napa gets transformed by lights. The annual Napa Lighted Art Festival is free and available for the public right on the streets of Napa. During the whole 8 weeks, it features a series of light installations, light sculptures, interactive exhibits, video art, and an illuminated art walk throughout downtown. All artwork is displayed from 6 to 9 pm on weekdays and from 6 to 10 pm on the weekend. Lighted art is mostly displayed in the Napa Downtown Area, the Oxbow District, and The CIA at Copia (Culinary Institute of America).
Napa Lighted Art Festival features a variety of fun, family-friendly, free-of-charge activities as well as excellent food to enjoy. The festival events include night-time tours, cooking classes, cooking demonstrations, meeting the artist, and various parties. The festival draws audiences of all ages with its original artwork by local and international creators, combining art, technology, and lights. Everyone can see the festival's 3D video mapping projections, lighted sculptures, and various creative and interactive projects.
We suggest you check the official website in the External Resources below to get more information about the event. Also, look at the map below offering the best places to stay nearby.
Find hotels and airbnbs near Napa Lighted Art Festival (Map)