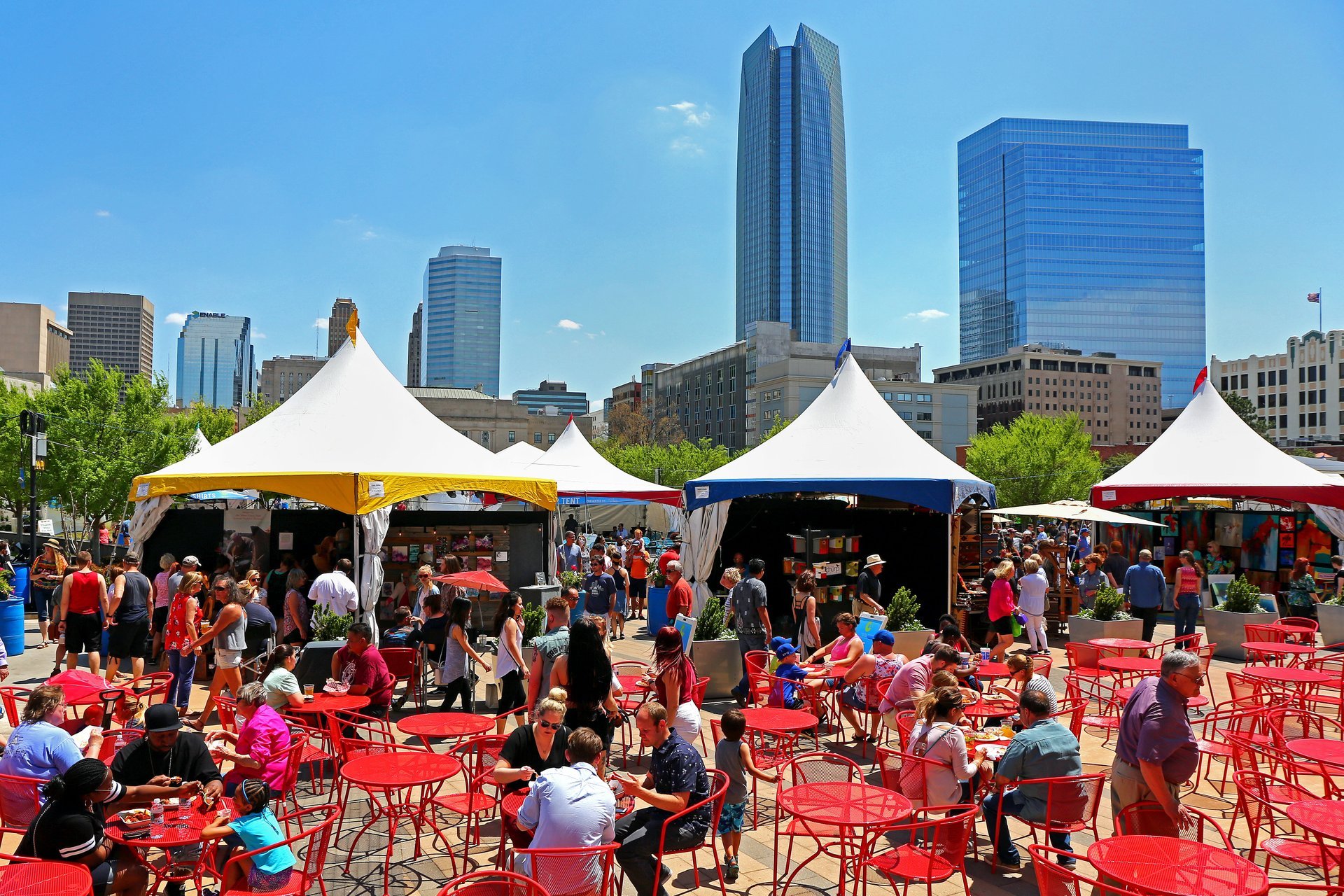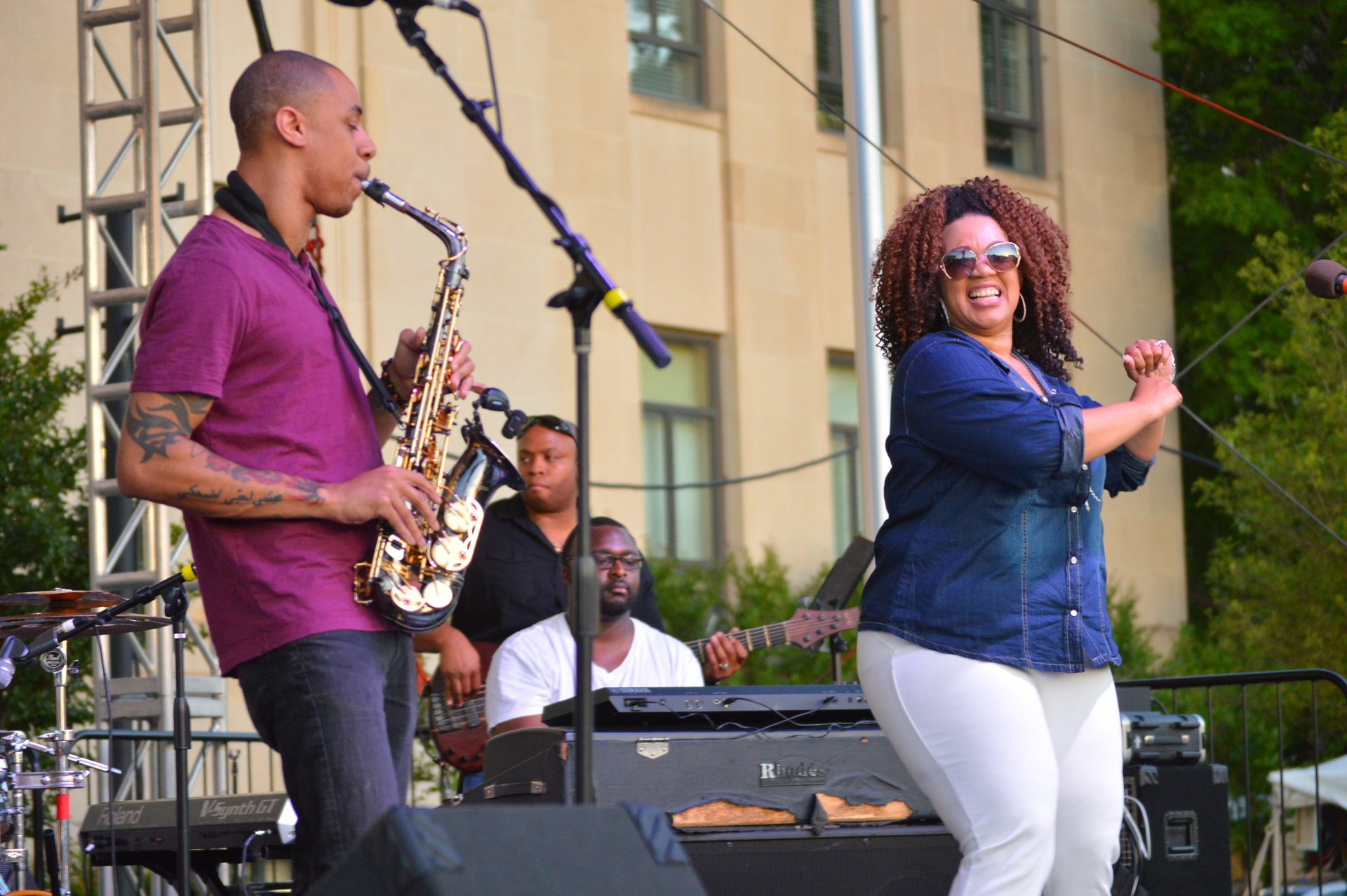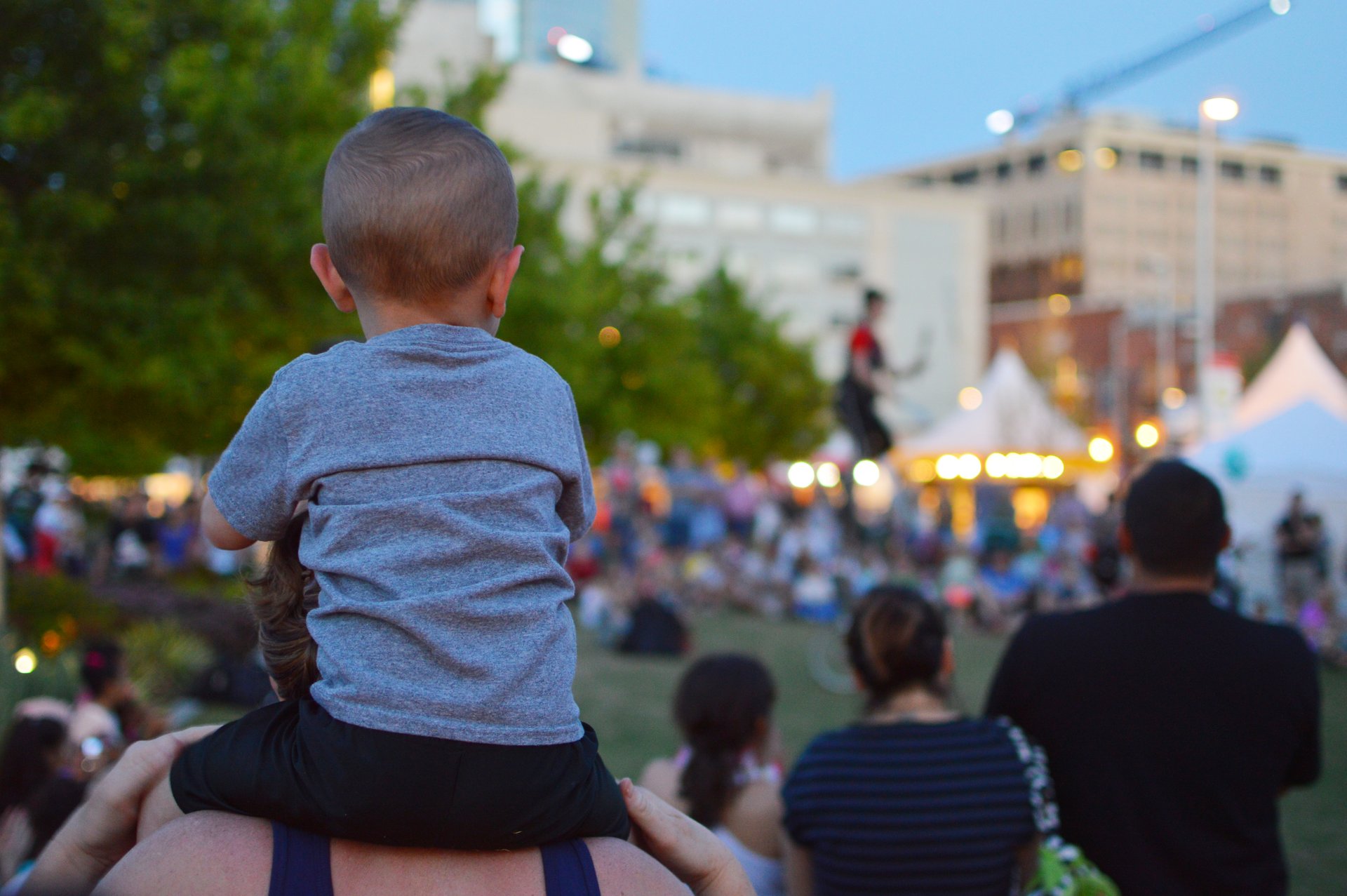 The Festival of the Arts is an annual event at Bicentennial Park in Oklahoma City that is dedicated to visual, culinary, and performing arts. Founded in 1967, it takes place every April, being one of the signature spring events in the city. Over 400 artists apply and submit their work to participate in the festival. Over one hundred artists are selected to present their work in oils, drawing, printmaking, photography, watercolours, ceramics, glass, sculpture, and wood. There are also two- and three-dimensional installations. Six days of the festival are tightly packed with live music and theatre​ productions on four stages located in the beautiful Myriad Botanical Gardens & Crystal Bridge Conservatory. Over 140 outdoor and indoor booths display artwork from across the country.
Oklahoma City Festival of the Arts features a children's art market, family-friendly art events and workshops, and hands-on children's activities. There are clowns, street magicians and face-painting.
The festival is also famous for delicious food at the International Food Row with over 30 vendors offering a wide range of cosmopolitan appetizers, desserts from Bavarian strudels to tacos.
The festival also includes many special events like Angels & Friends Party—Oklahoma City's most elegant party held at Civic Center Music Hall to support the arts. Daily Art Moves showcase local musicians that visitors can watch on the Colcord Lawn. The Culinary Arts tent features daily demonstrations and tastings by famous chefs. Paseo Pottery is a place where one can make a pot with the ancient technique of raku. Sculpture Park is located at the heart of the festival grounds and includes works of artists like Beatriz Mayorca, Amanda Zoey, Rick, and Tracey Bewley, Barbara Weidell, Klint Schor, Jarica Walsh, and Chris Hildenbrandt. All in all, the Festival of the Arts offers a great week packed with events for friends and family in the heart of Oklahoma City.
Find hotels and airbnbs near Festival of the Arts (Map)