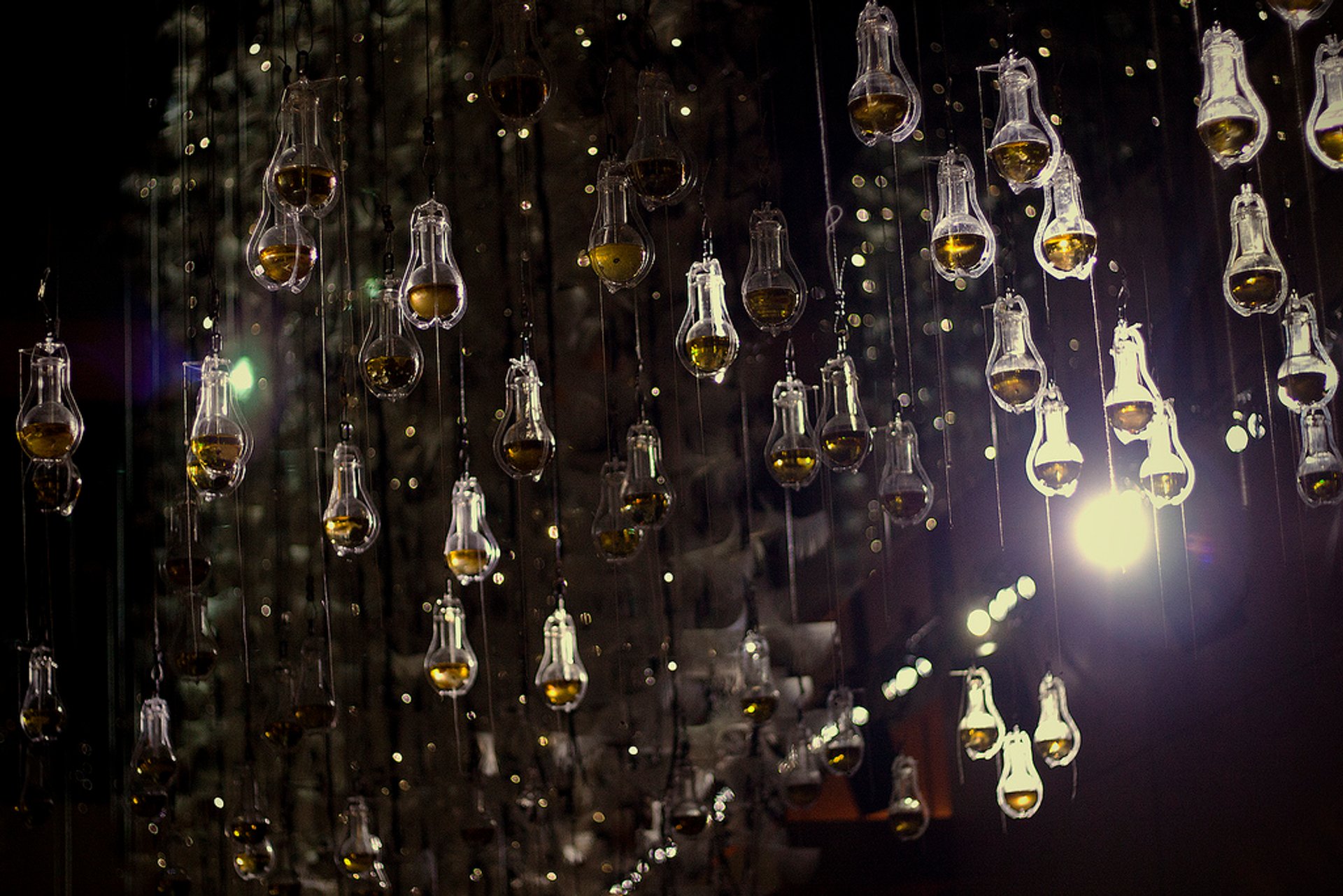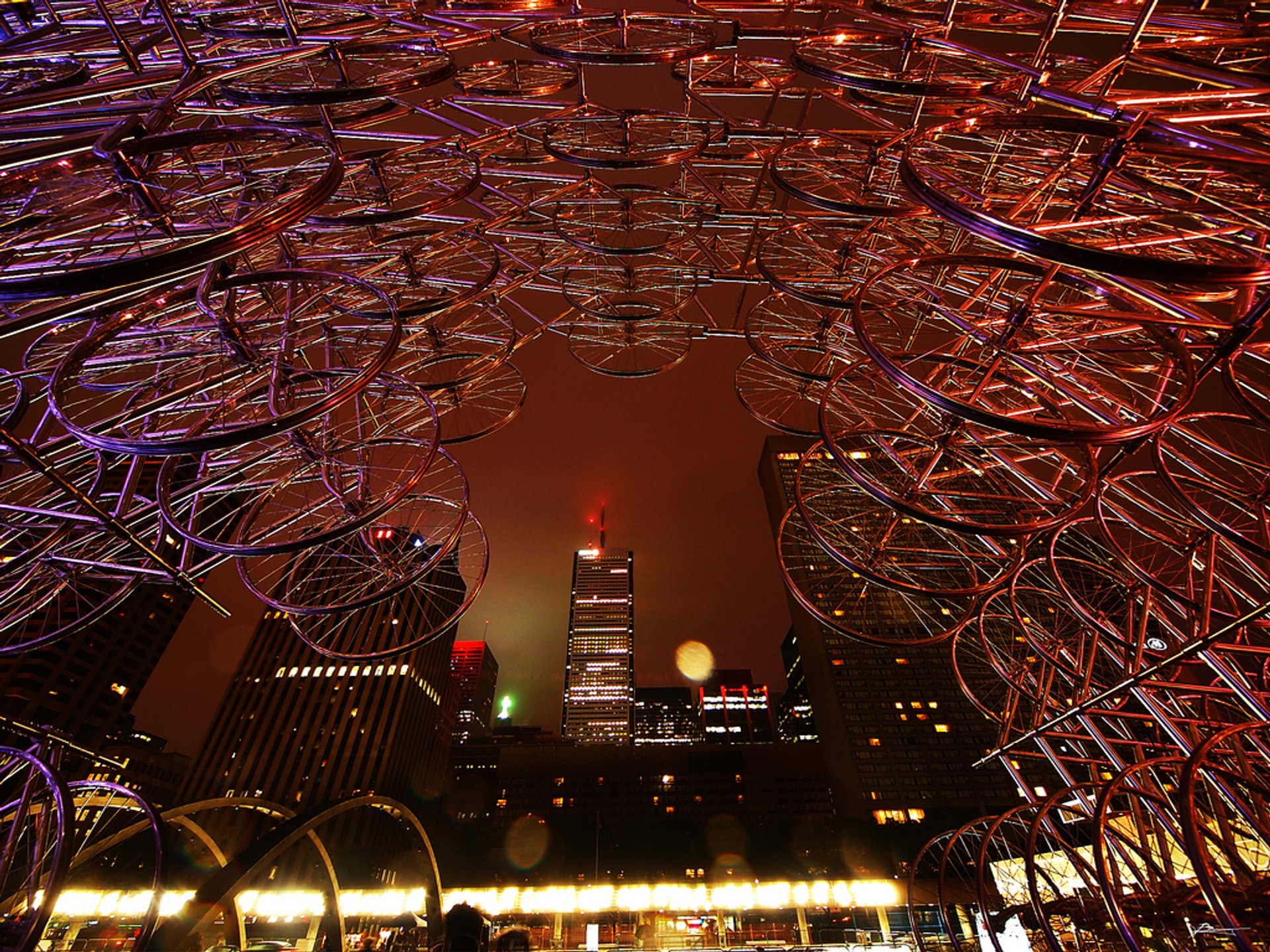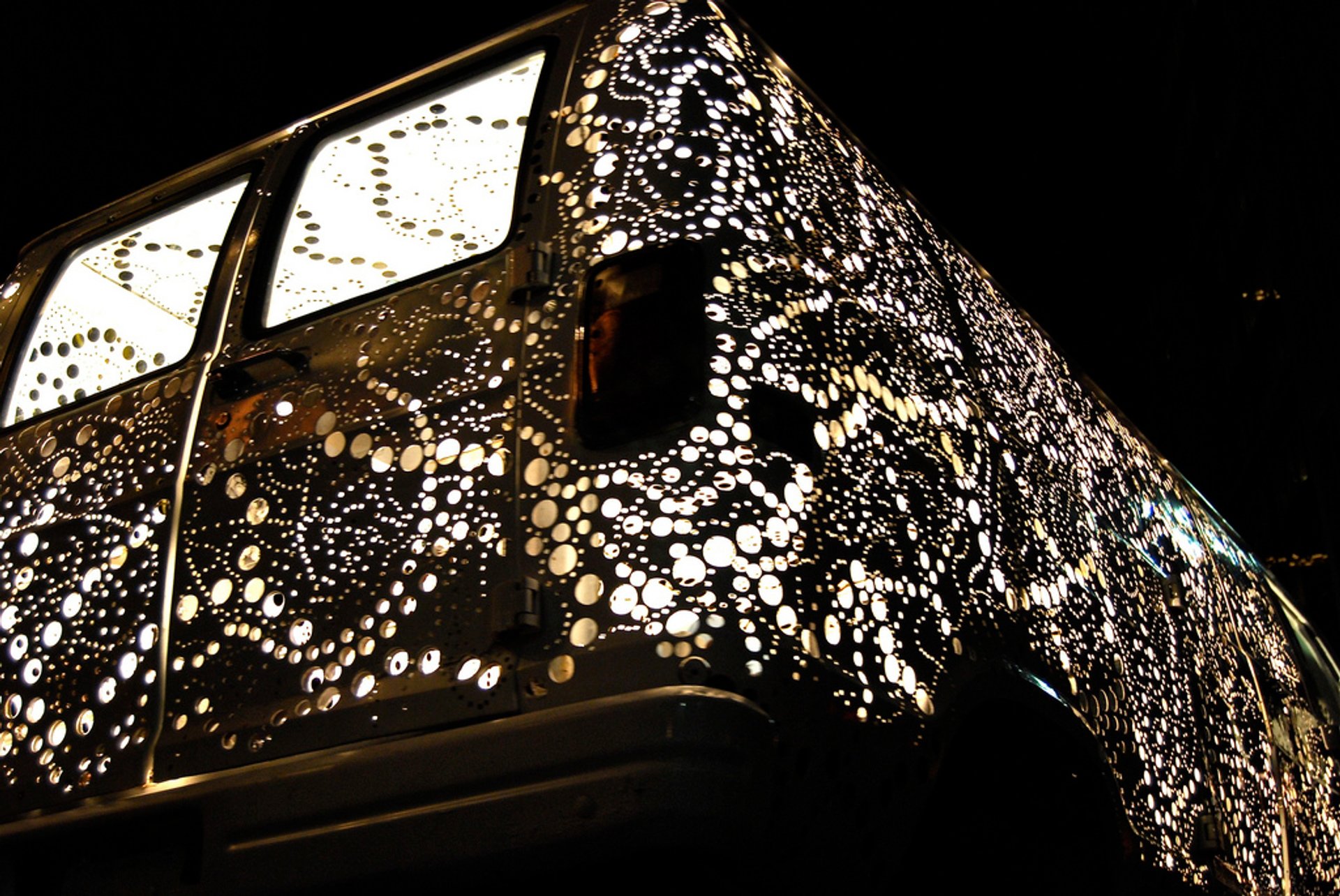 From sunset to sunrise, the city of Toronto becomes a playground with a variety of exciting contemporary art experiences in the most unexpected spots. This happens during Nuit Blanche Toronto, city-wide contemporary art event, organized by the City of Toronto every autumn.
Nuit Blanche Toronto has been held since 2006. The festival has featured about 1,400 art installations by almost 5,000 artists, generating over $311 million of cash for Toronto.
If you are adventurous, you must hit the streets from sunset to sunrise and see for yourself how Toronto gets transformed by hundreds of artists. They have the wildest ideas! In 2017, Nathan Phillips Square was filled with a village of shipping containers hosting 21 artists and groups to present a living monument to social justice. In addition to downtown areas, the event has recently extended to Scarborough with an exhibition at Scarborough Civic Centre, and Scarborough Town Centre.
Find hotels and airbnbs near Nuit Blanche Toronto (Map)