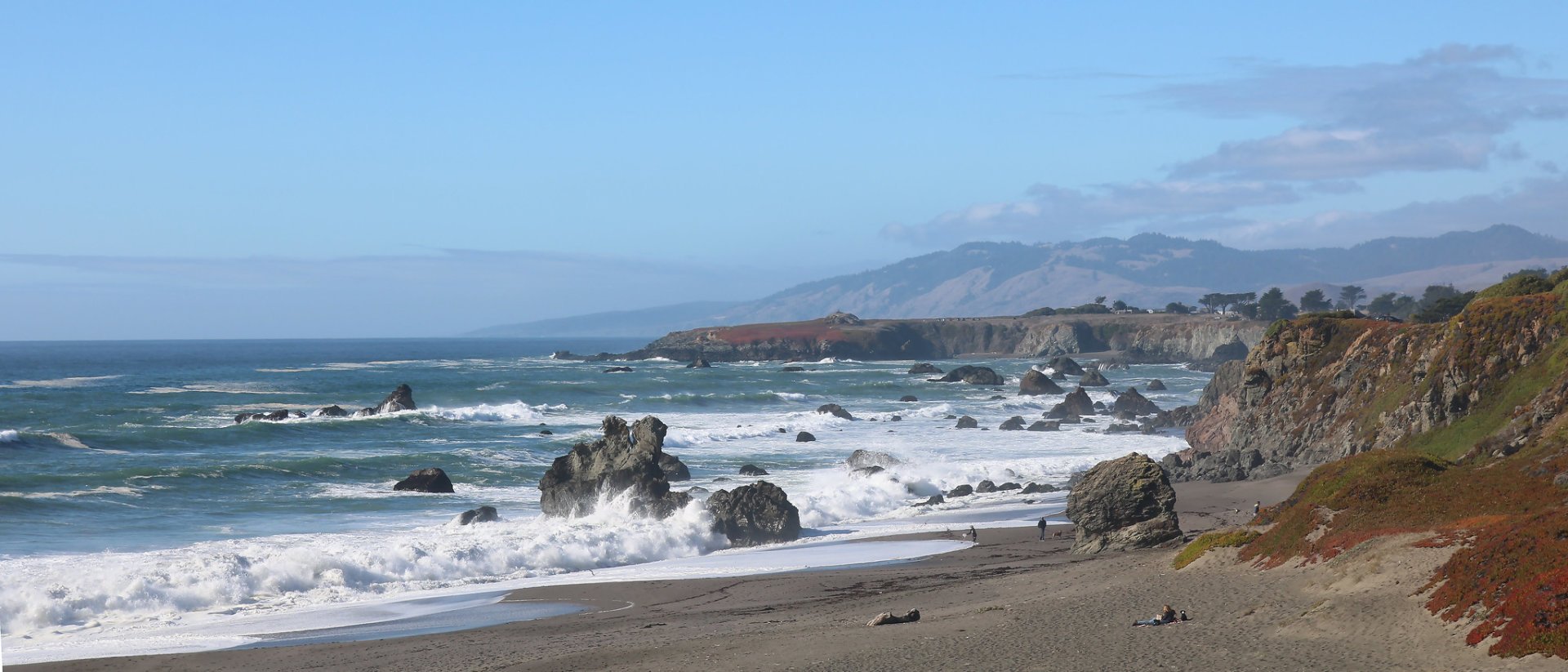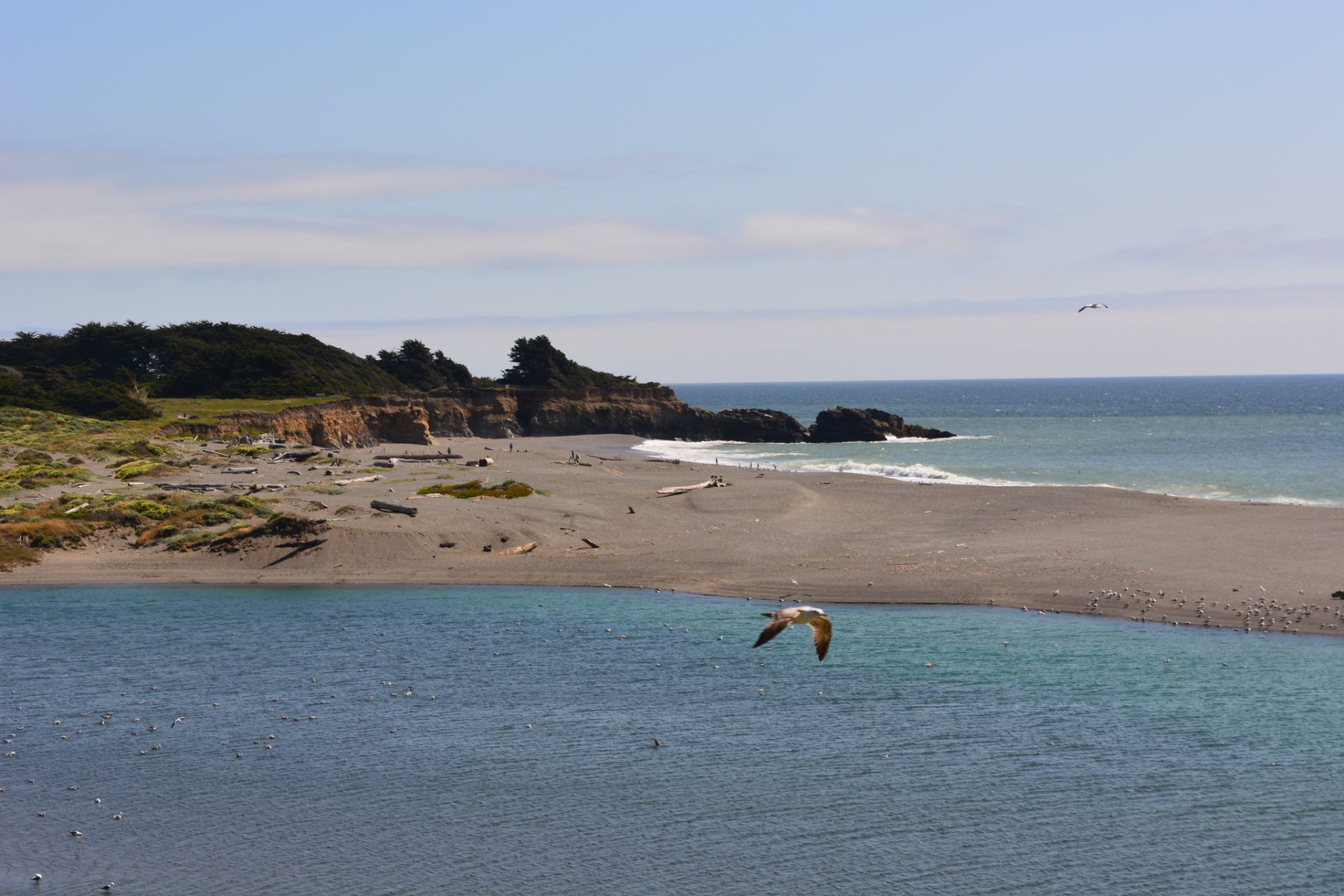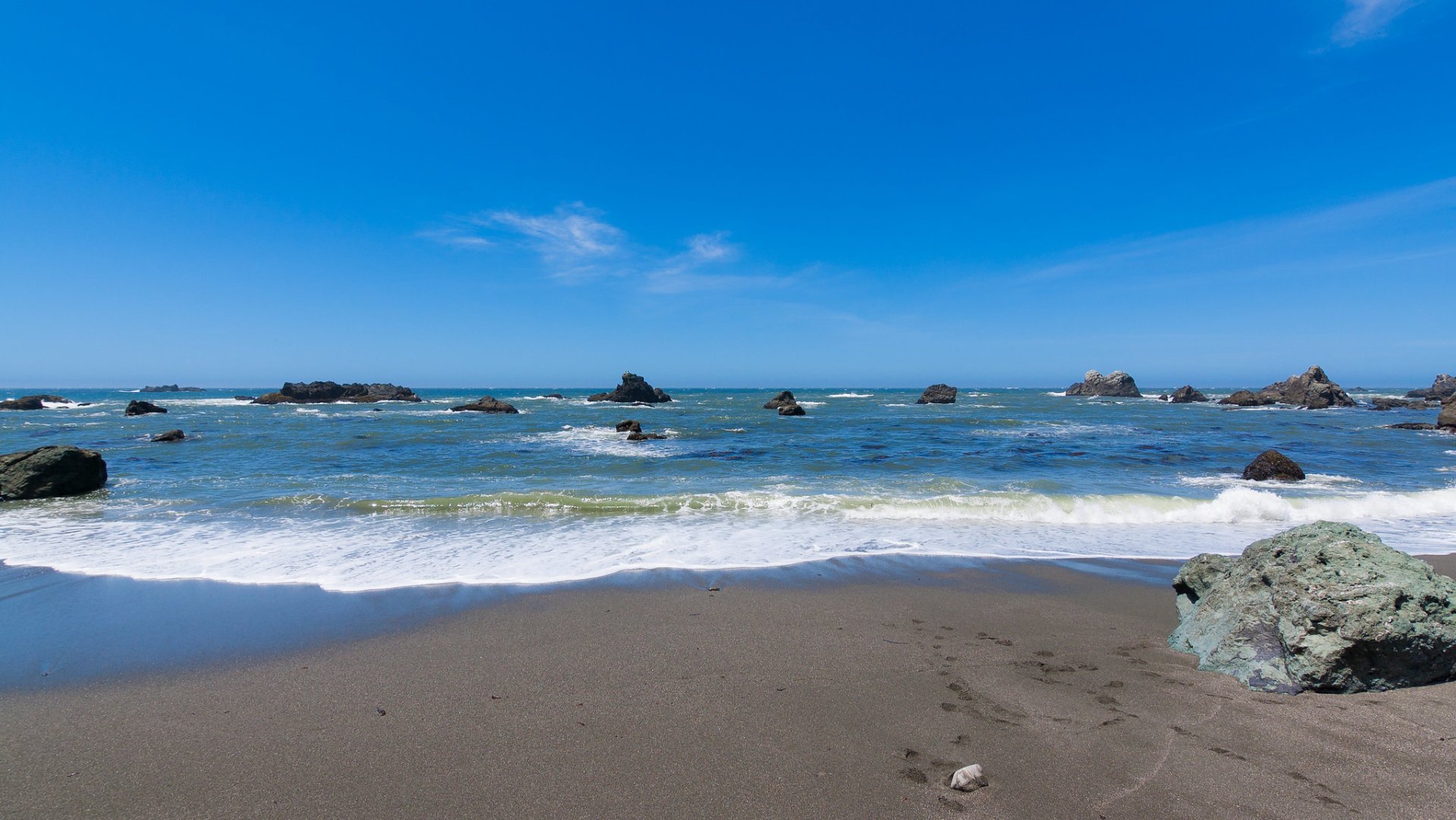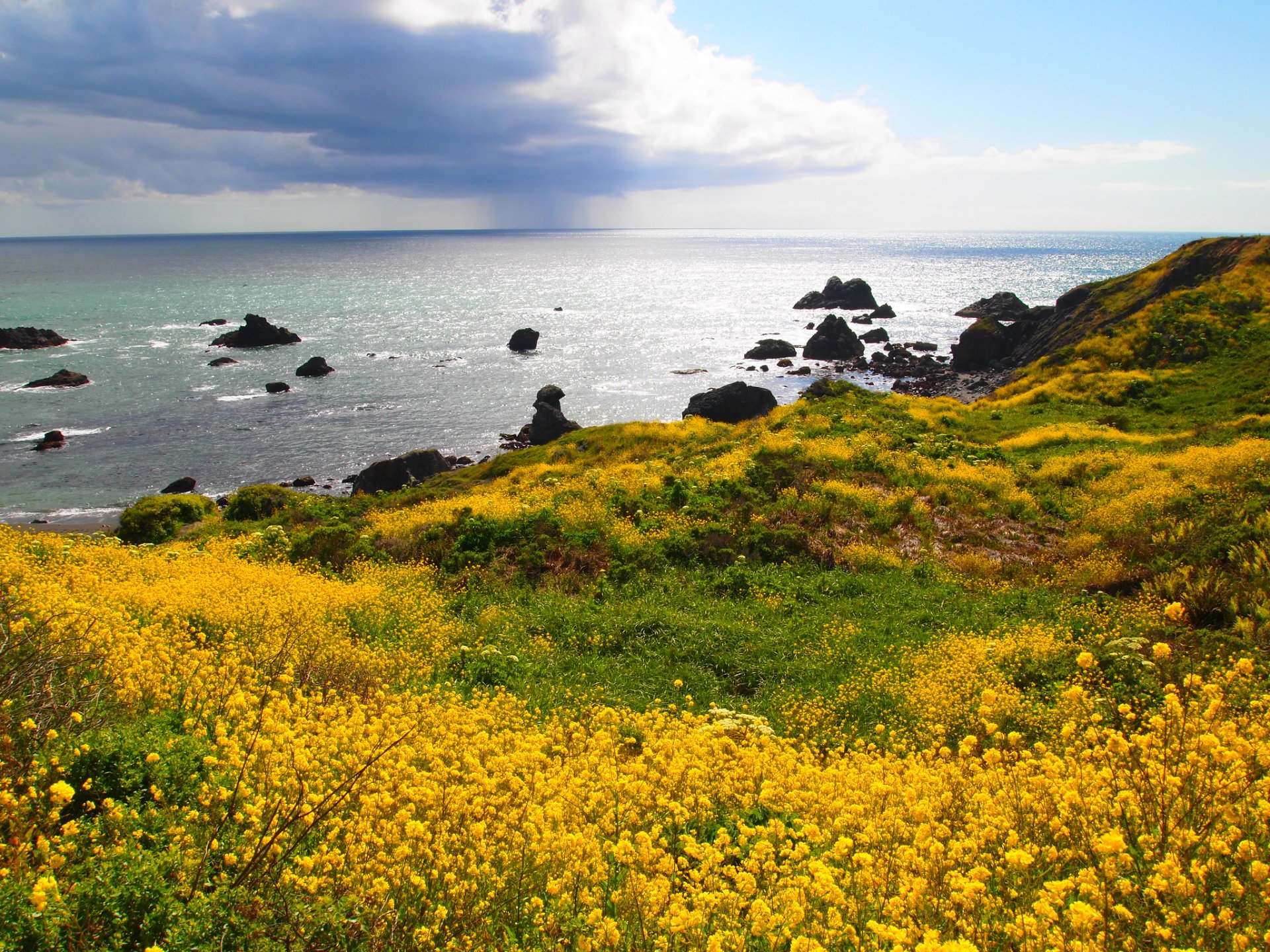 Even though Napa Valley is not a beach destination, many visitors get tempted to take a break from all that wine tasting and gourmet dining and shift to the coast, especially when the weather is warm and sunny. Sunbathing and swimming on the Pacific beaches is possible from May to November, with August and September being the best month because of the warmest water temperatures.
Scenic Sonoma Coast is located just about a one-hour drive from Napa, with beautiful beaches at Bodega Bay, Gualala, and Timber Cove. Boasting about 55 miles (88 km) of the shore, Sonoma County is famous for its scenic rugged coastline, picturesque arches as well as cliffs and coves.
One of the most popular spots, Gualala Point, boasts a sandy beach and beautiful dunes with a variety of hiking trails nearby. North of Gualala, you can find a scenic Cooks Beach with white sand, a secluded cove, and a few water pools.
Sonoma Coast State Park also includes several popular beaches: Jenner Beach, Goat Rock Beach, located by the mouth of the Russian River, and Shell Beach, which boasts beautiful rock formations. Further south, near Bodega Bay, North and South Salmon Creek Beaches are great for sunbathing, picnics, surfing, and swimming.
Doran Regional Park is another excellent destination on Sonoma Coast, thanks to a wide 2-mile stretch of white sand on Bodega Bay, perfect for surfing, sunbathing, kite-flying, or just relaxing.
Sonoma beaches, located along State Route 1, are among the most beautiful on the Pacific Coast and are definitely worth a trip. However, if you want to enjoy some sunbathing and swimming without leaving Napa Valley, Lake Berryessa is a great place for a day on the beach. Unlike the cold waters of the Pacific, Lake Berryessa warms up to 80°F (26 °C)! The water in the lake is clean, and there are several designated swimming areas with restrooms, like Oak Shores Day Use Area. Water skiing, wakeboarding, kayaking, and canoeing are popular summer activities at the lake.
Find hotels and airbnbs near Napa and Sonoma Beaches (Map)