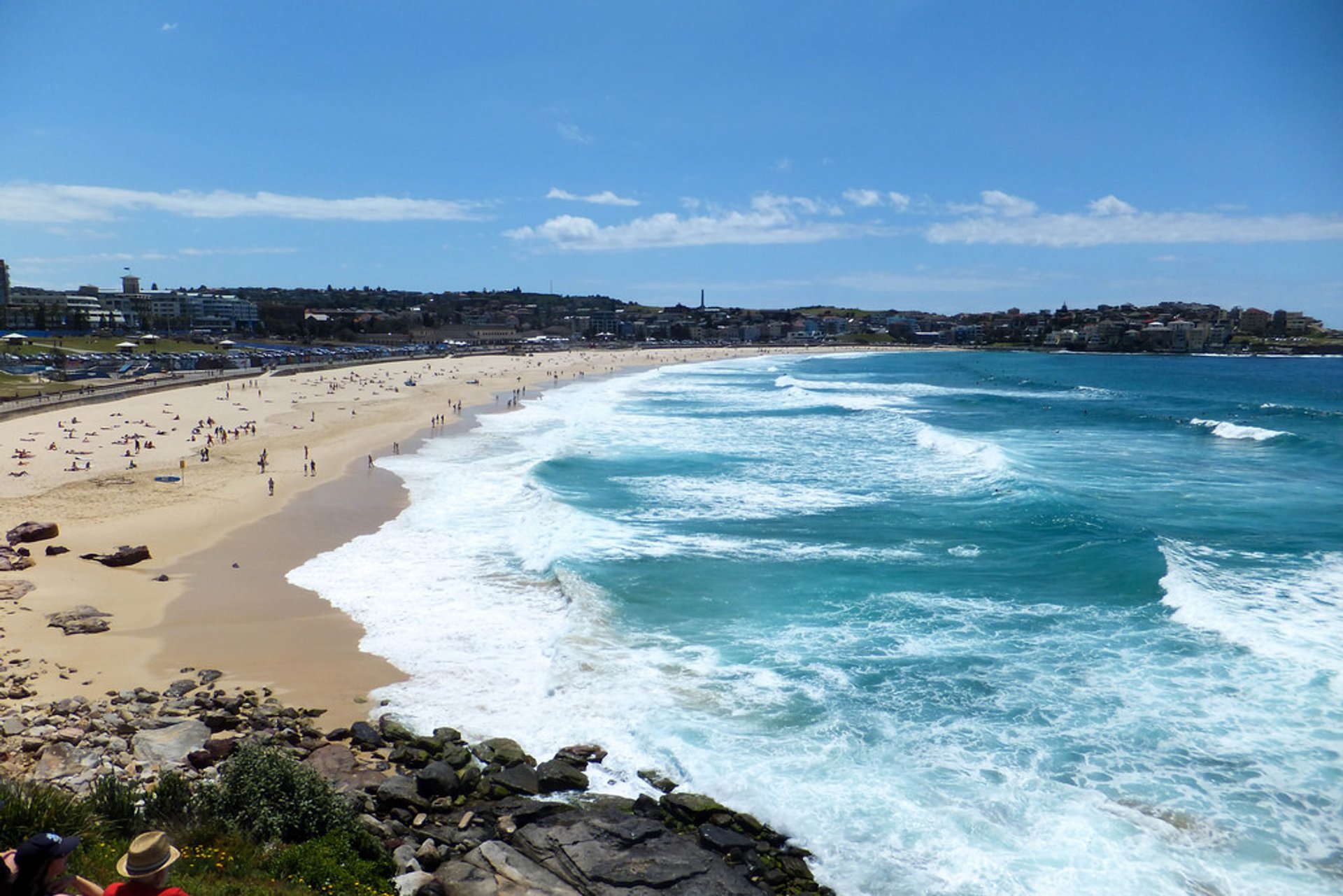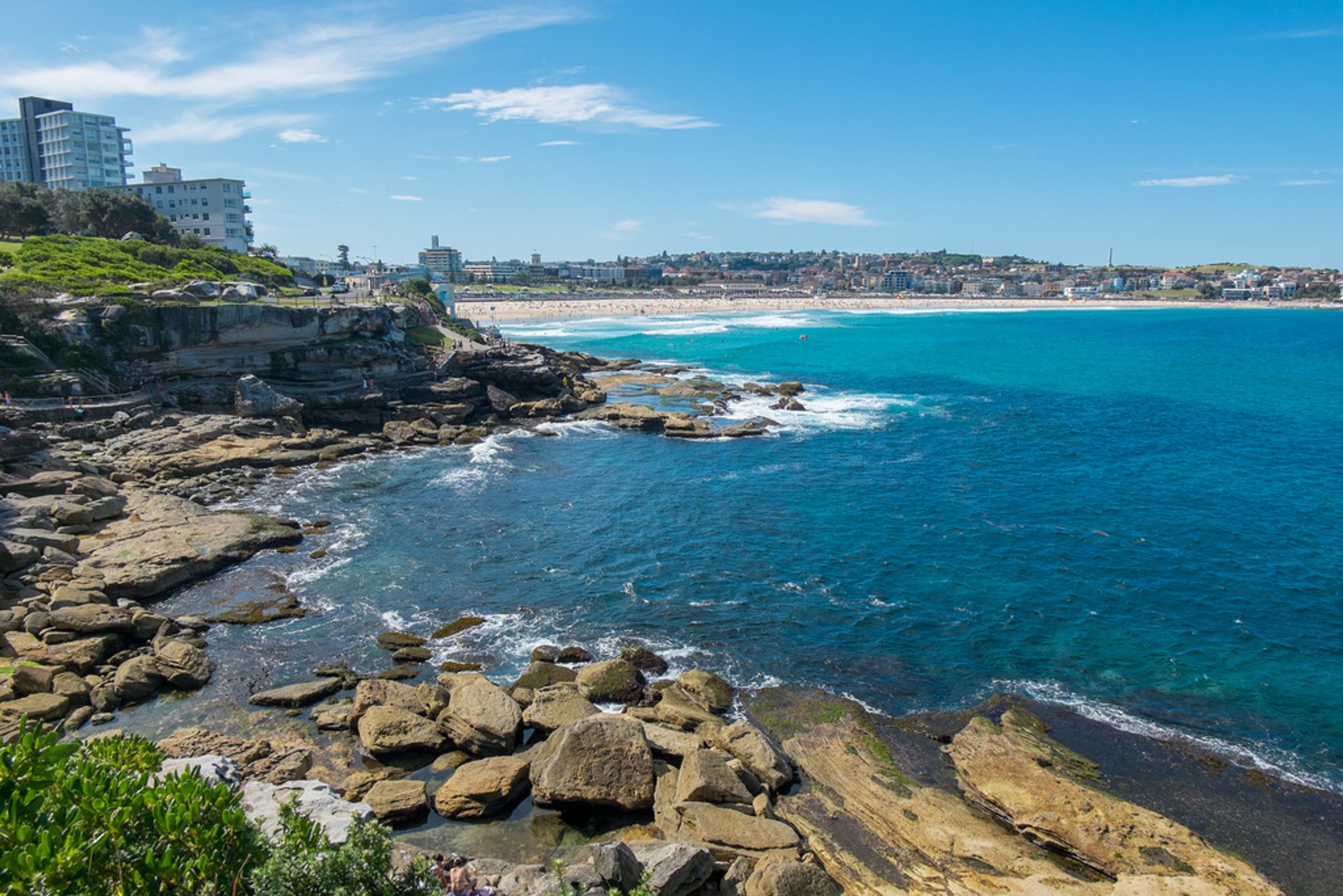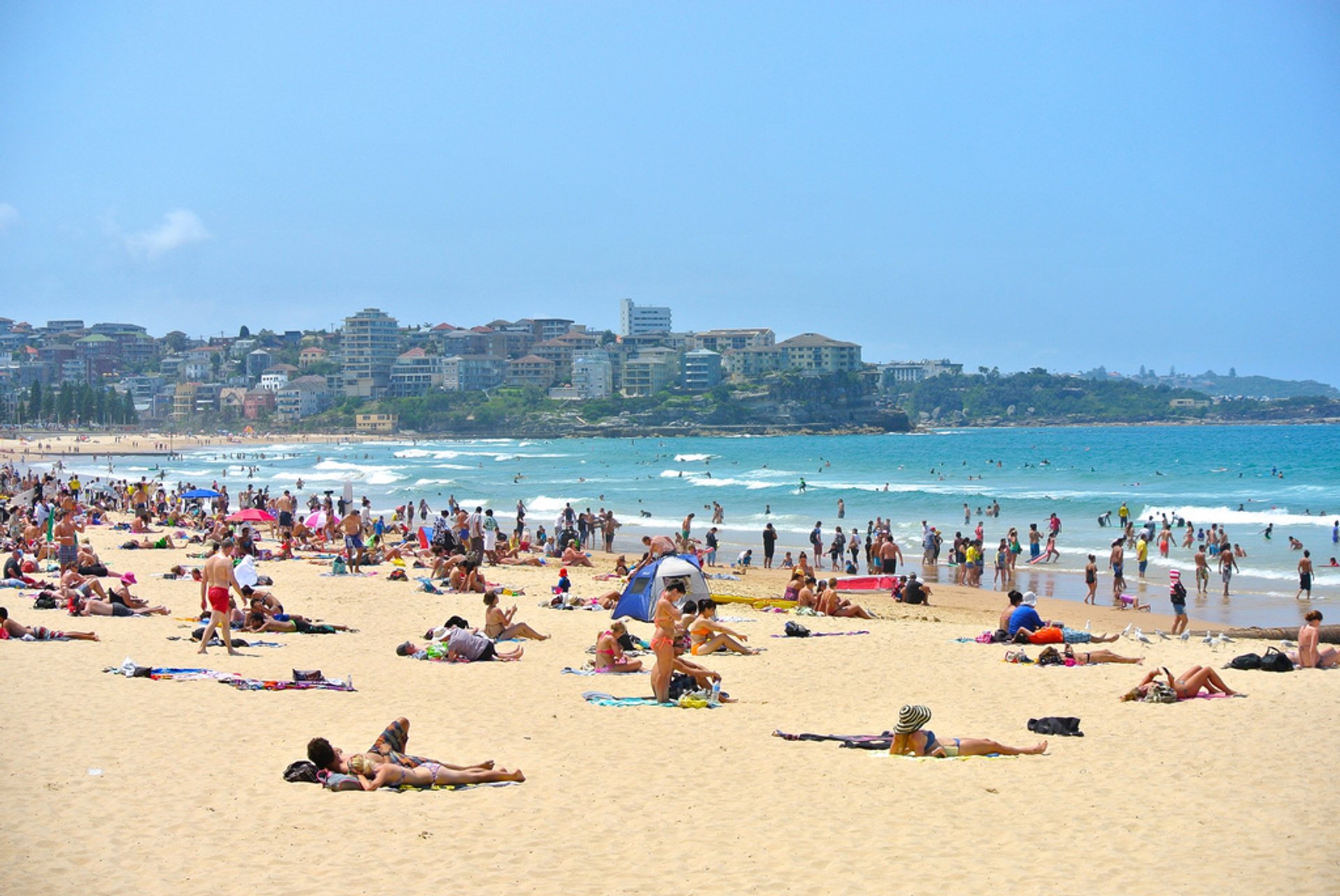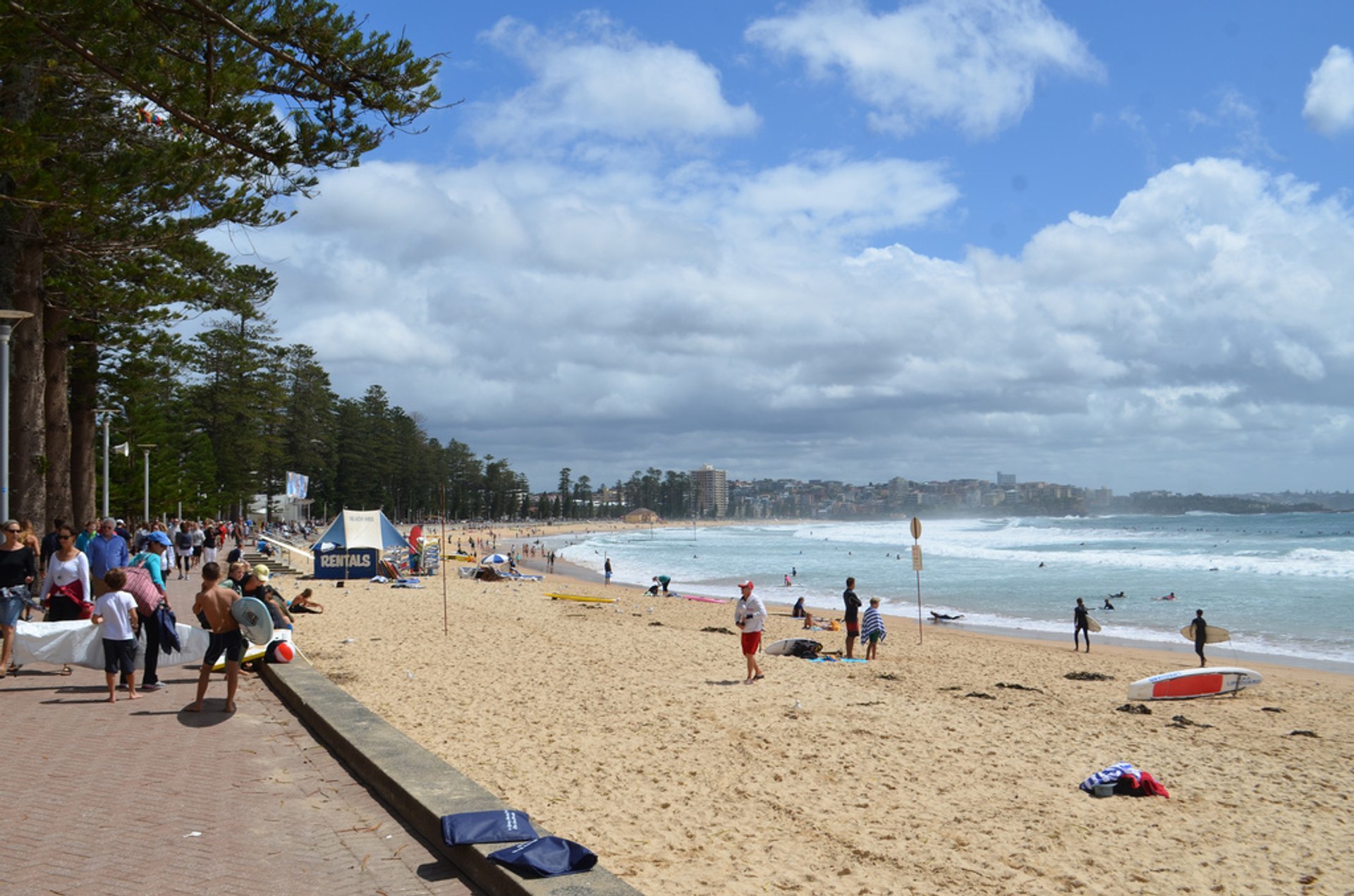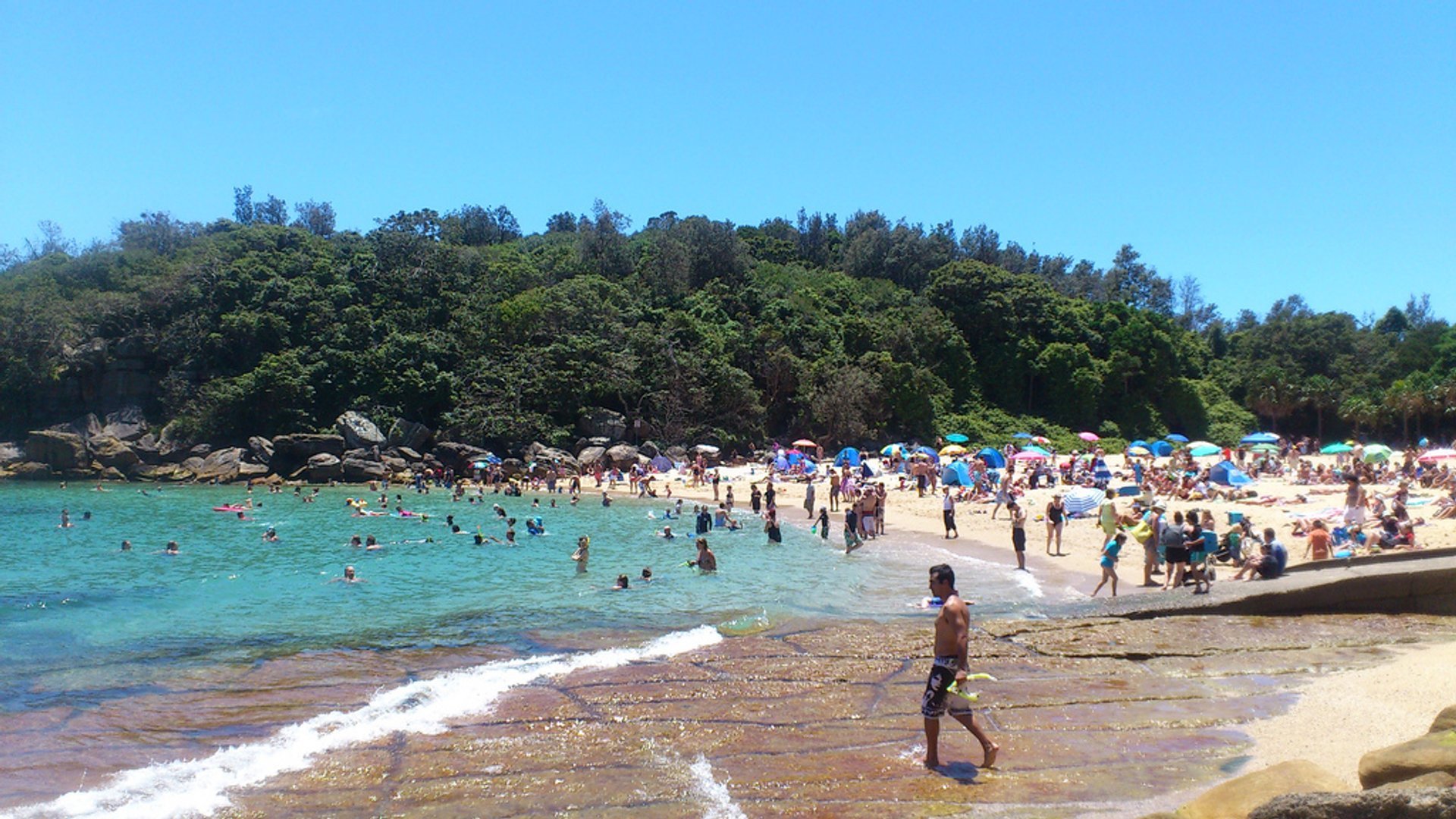 Sydney is blessed with more than 100 gorgeous spots to relax by the sea, and many of them can be easily reached by public transport. From small Sydney Harbour beaches to the world-famous Bondi Beach, there's no better way to experience Sydney than seeking out some sea and sand. You can have a beach picnic with utterly spectacular views, or you can find delightful places to drink and eat at some of the most popular beaches.
During summer and early autumn, average temperatures range from 18.6 to 25.8°C and water temperatures rise to 21.9 - 23.7°C. This is the perfect time to catch some waves and sunbathe.
Bondi Beach is almost a year-round delight that is usually packed with tourists and locals, but it is worth visiting as this fantastic coastline boasts some of the best waves in the region and white sand. Nearby Campbell Parade is a hotspot for cafes, restaurants, and shops. Grab a balcony seat overlooking the beach and the pool, order a glass of fresh juice or refreshing champagne and soak up the view!
The charm of Manly Beach lies in how you get there. Catch the ferry from Circular Quay to Manly which goes along the Harbour, and you'll see Sydney on the water—the most precious vantage point. Manly is definitely for backpackers, families, and sporting enthusiasts—there's plenty of activities to choose from such as kayaking and jet boating.
South of Manly, Shelly Beach is a stunning place for a lazy Sunday afternoon. There are small waves here, and the beach, which is protected from the ocean swell, is perfect for families with kids. Many cafes here also serve fantastic beachside meals.
The hottest months in Sydney area are December through March, so it's the best time to cool down in the ocean waters. Some locals and travellers prefer heading to the beach in spring and autumn to enjoy more solitude, but the water could be too cold.
Find hotels and airbnbs near Beach Season in Sydney (Map)