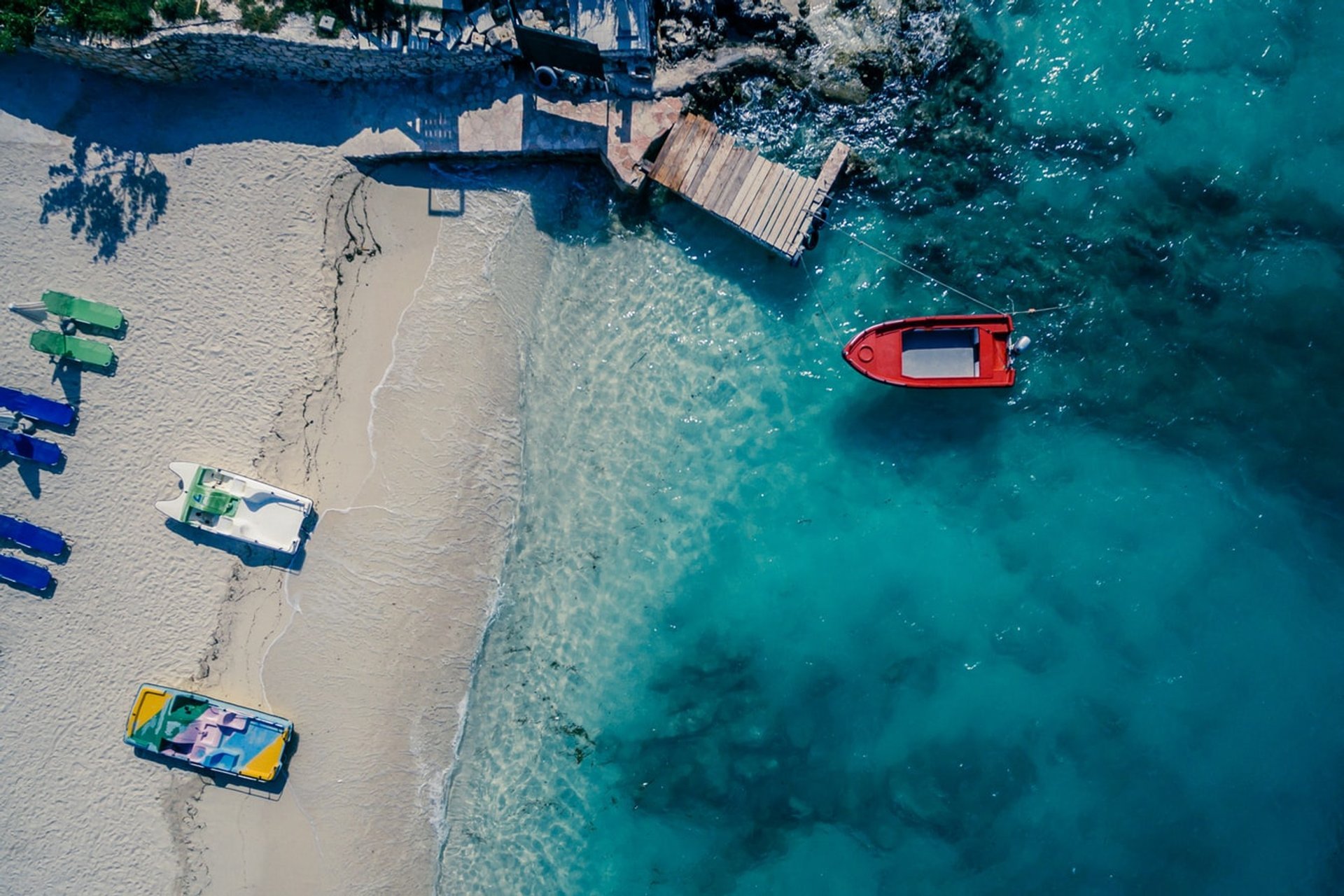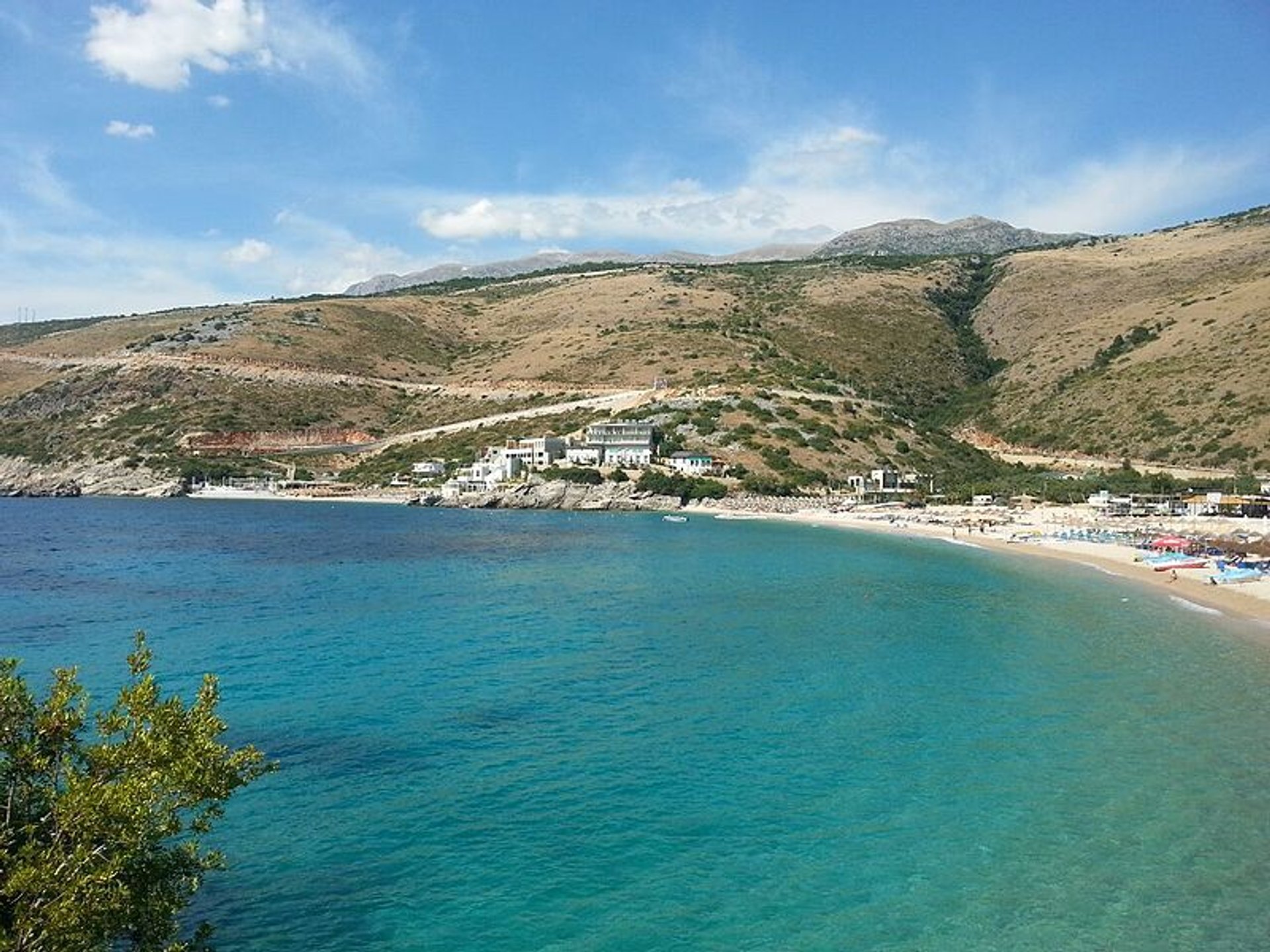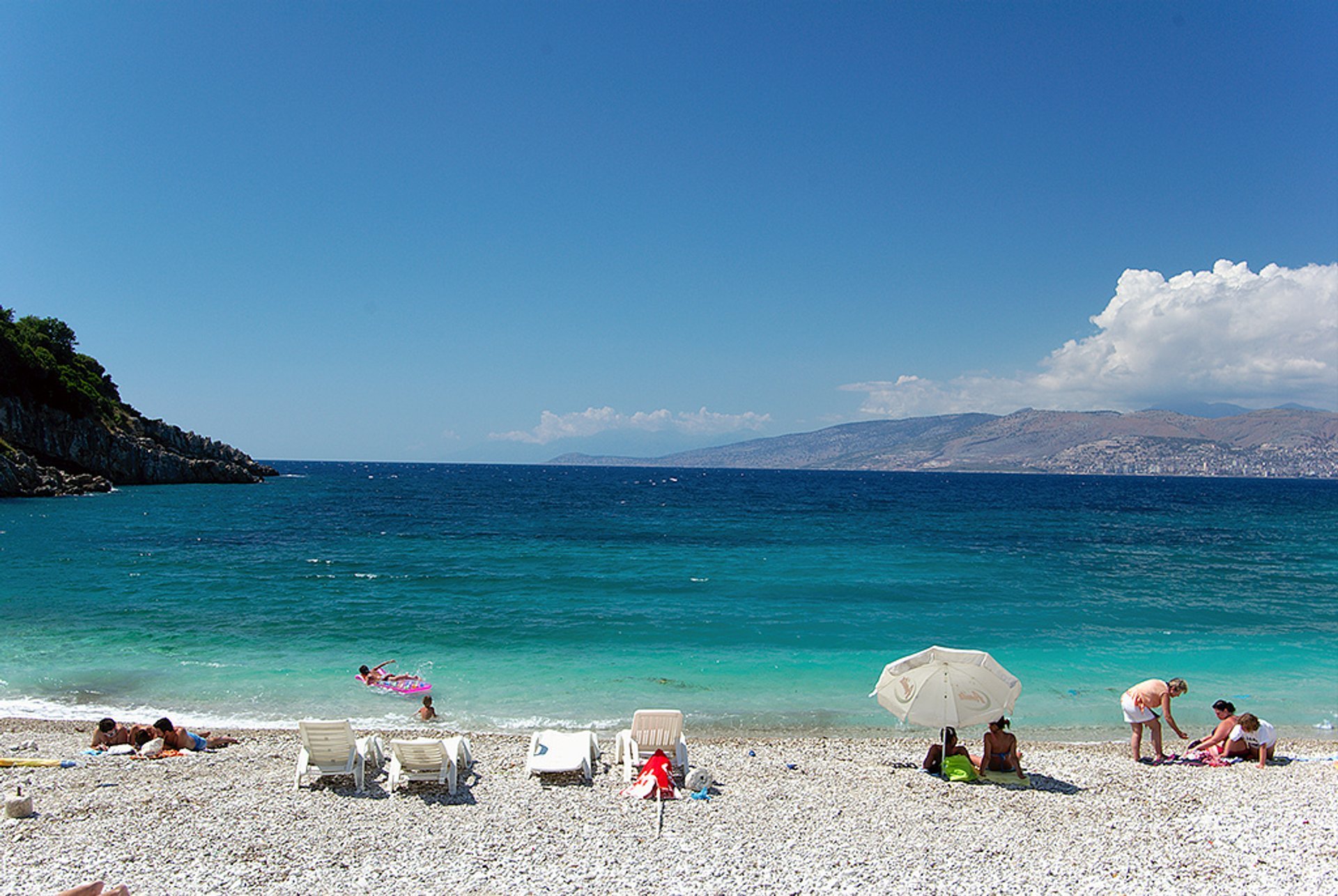 The most popular place in Albania during summertime is the coastal region, called the Albanian Riviera. Here, due to sea breezes, the air temperature is moderate, around +28 or +30 ºC. The first tourists arrive at the beaches already in April and the last depart in October. However, the prime beach season is between May and September. In August and September, the water temperature in the sea rises to +25 ºC and is very favourable for swimming. Also note, June–August is the most crowded period.
Some of the best beach resorts along the Adriatic Sea include Velipojë, Shëngjin, Durrës, Golem, and Divjakë. Those who can't tolerate hot weather should go to Vlorë and further south to the coast of the Ionian Sea—Dhërmi, Gjipe, Jalë, Himarë, Borsh, Sarandë, and Ksamil. The water there is cooler and the breeze brings cooler air. Another option is to visit Albania's huge turquoise lakes—Lake Skadar in Shkodër and Lake Ohrid in Pogradec. These are favourite holiday spots for the locals. Here you can find stunning landscapes, pure water, and entertainment like catamarans, sailing, and fishing.
The beaches in Albania offer many activities like diving, water skiing, parachute flights over the sea, and jet skiing. In September, the temperature of the water and air is almost the same as in summer. Fans of the Indian summer are welcome here until the end of October. Prices for holidays in Albania are quite reasonable.
Find hotels and airbnbs near Beach Season (Map)