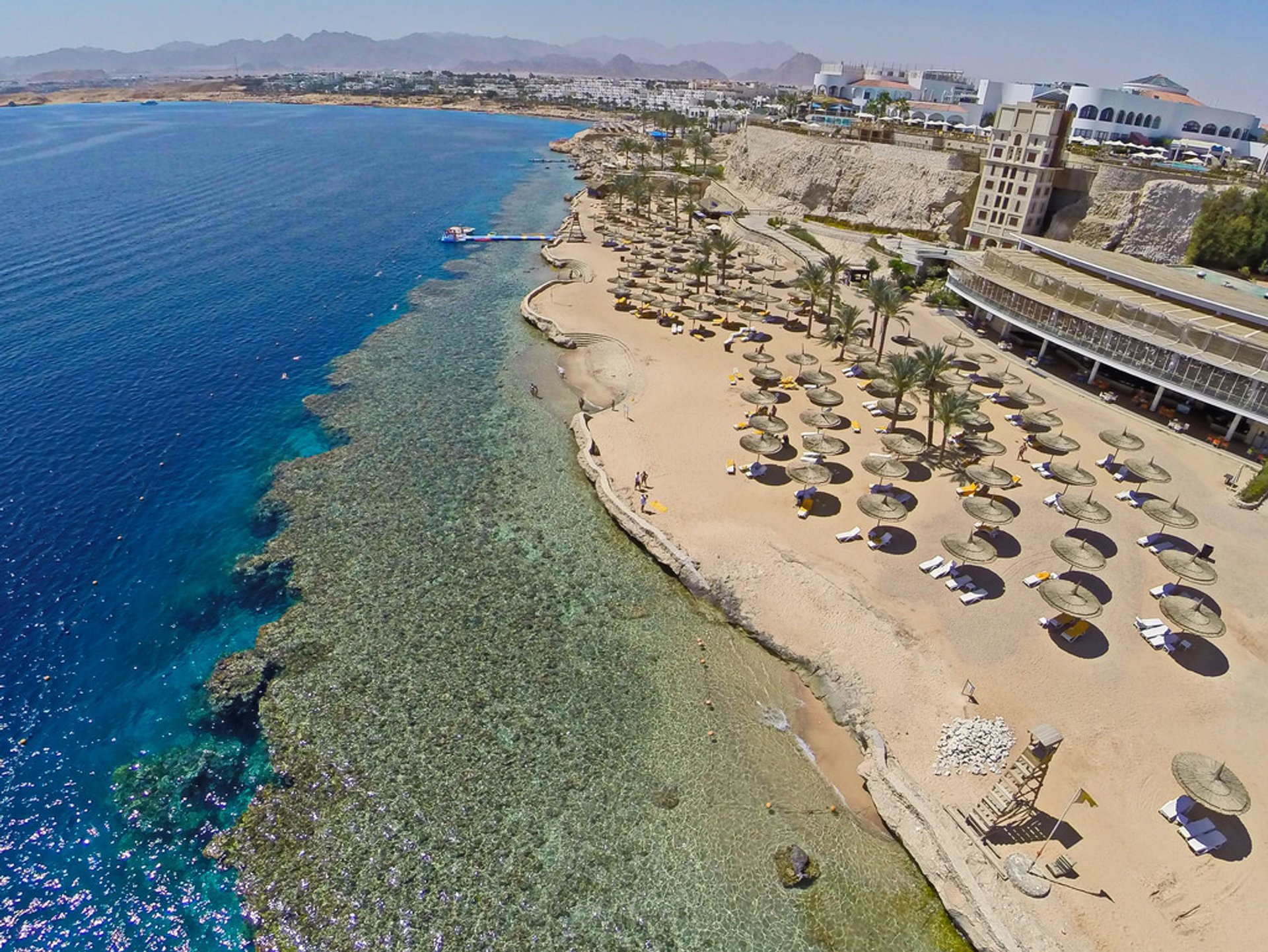 For those seeking a 'pure' beach holiday, there are certainly great destinations on the Red Sea, where temperatures are milder and coastline less developed (eastern Egypt and southern Sinai). Resorts in Sharm el Sheikh or Hurghada provide plenty of water activities such as scuba diving or snorkelling among glorious coral reefs. El Gouna is also filled to the brim with luxury hotels and breathtaking mountains.
The fishing village Dahab is unmatched in its friendliness and clear waters—its numerous palms and Bedouin look makes it especially authentic. The black sands of Safaga are a favourite with sunbathers and scuba divers. It is known for its therapeutic facilities for the skin and water with a high concentration of minerals.
Soma Bay known for its great golf courses, large spa, and windsurfing centres. Lastly, no trip is complete without visiting Marsa Alam, a wonderful spot to unwind. Sunshine hardly ever ceases on the Egyptian Red Sea, making diving or snorkelling almost a year-round activity there, with the exception of a couple of winter month when the weather might get a little windy and chilly. Summer is too hot especially if you travel with children. So it's best to plan you beach holiday for autumn or spring.
Find hotels and airbnbs near Red Sea Beach Season (Map)