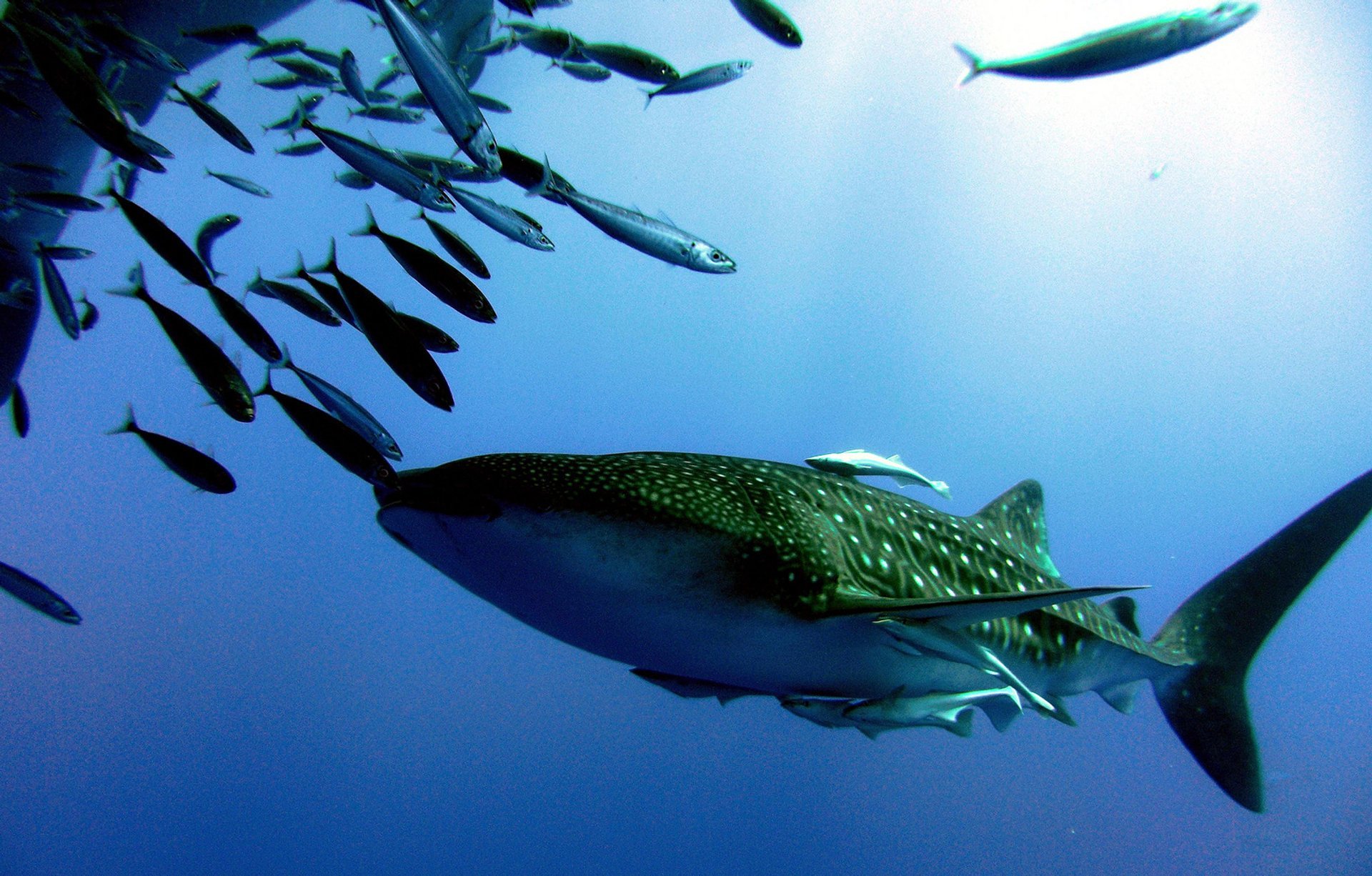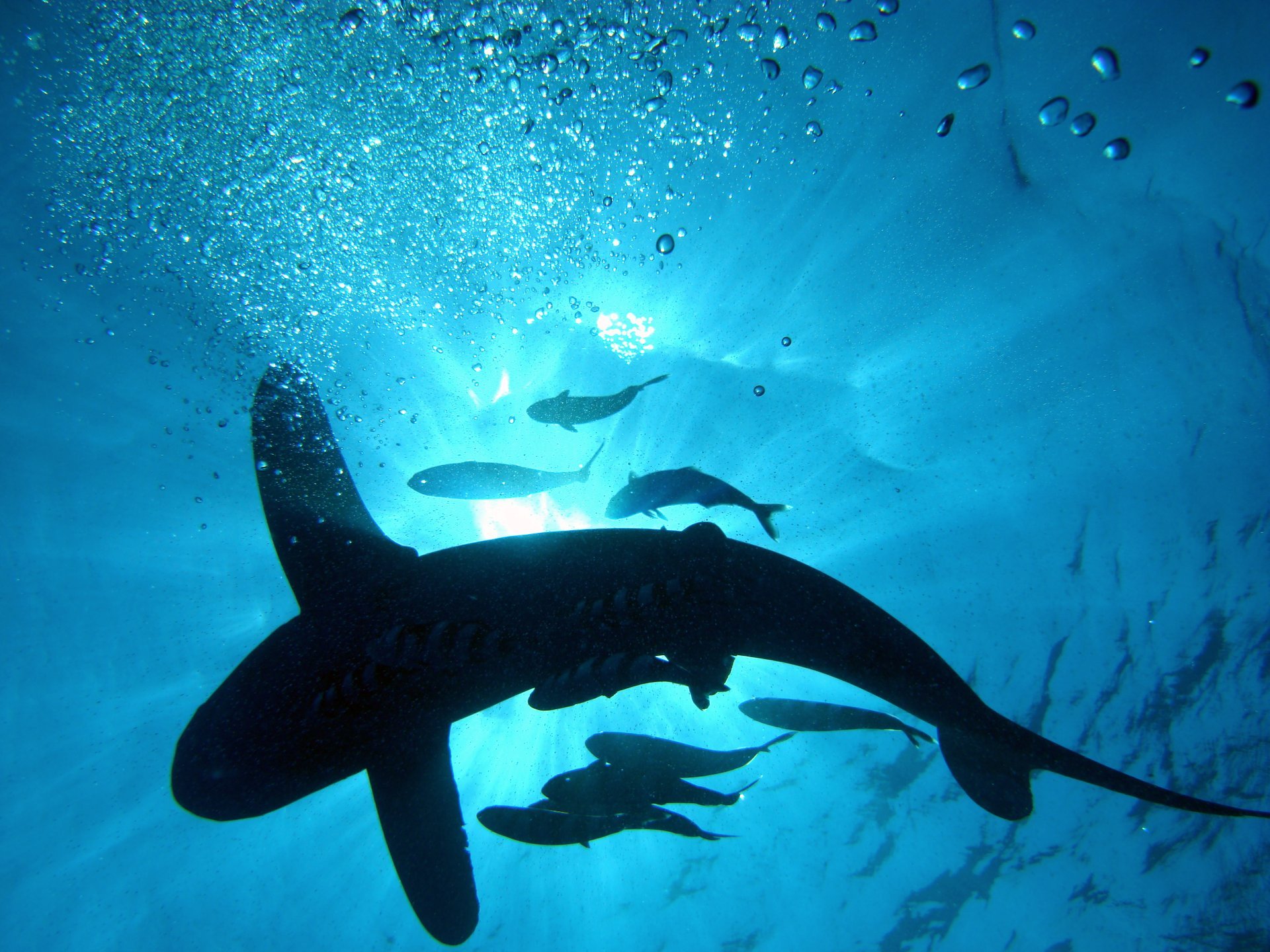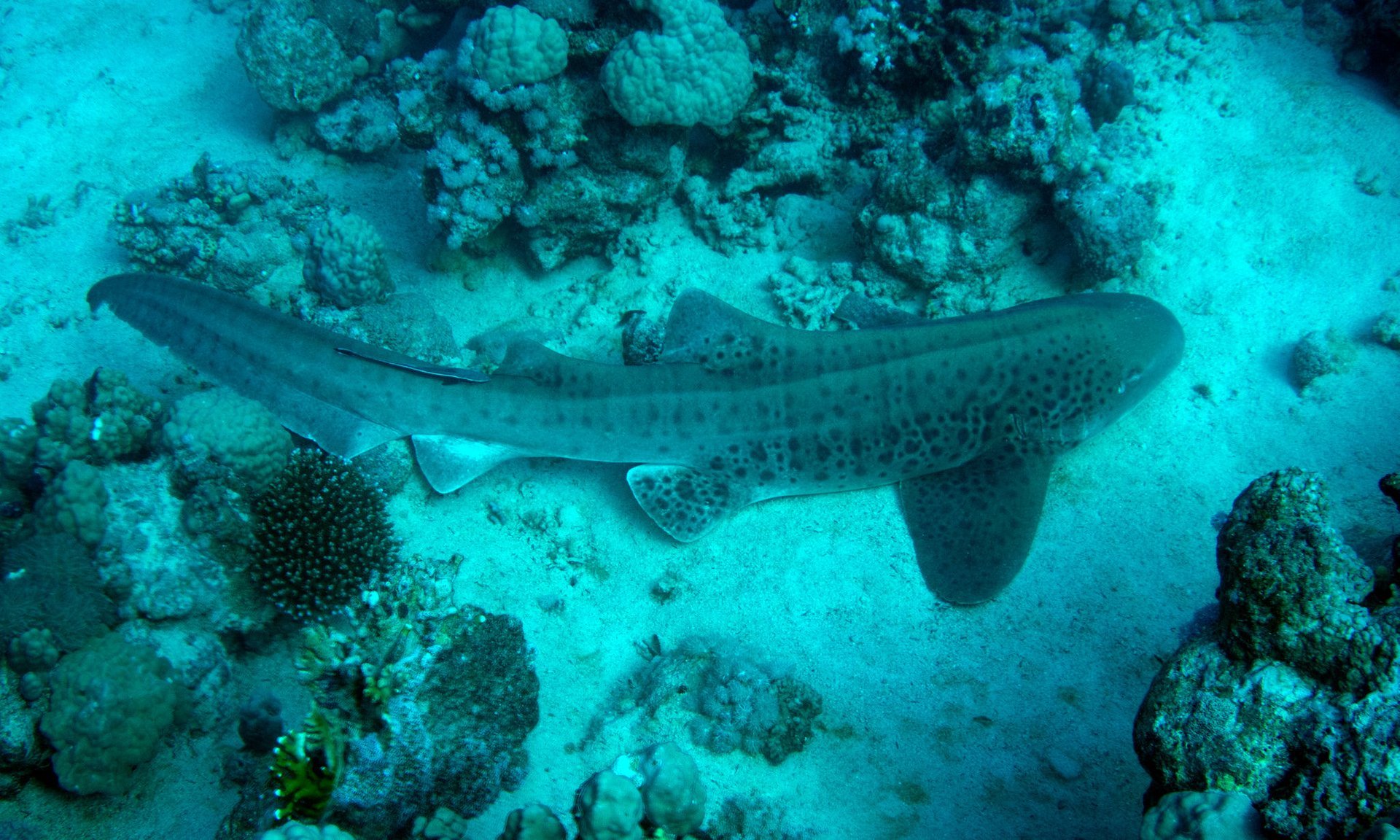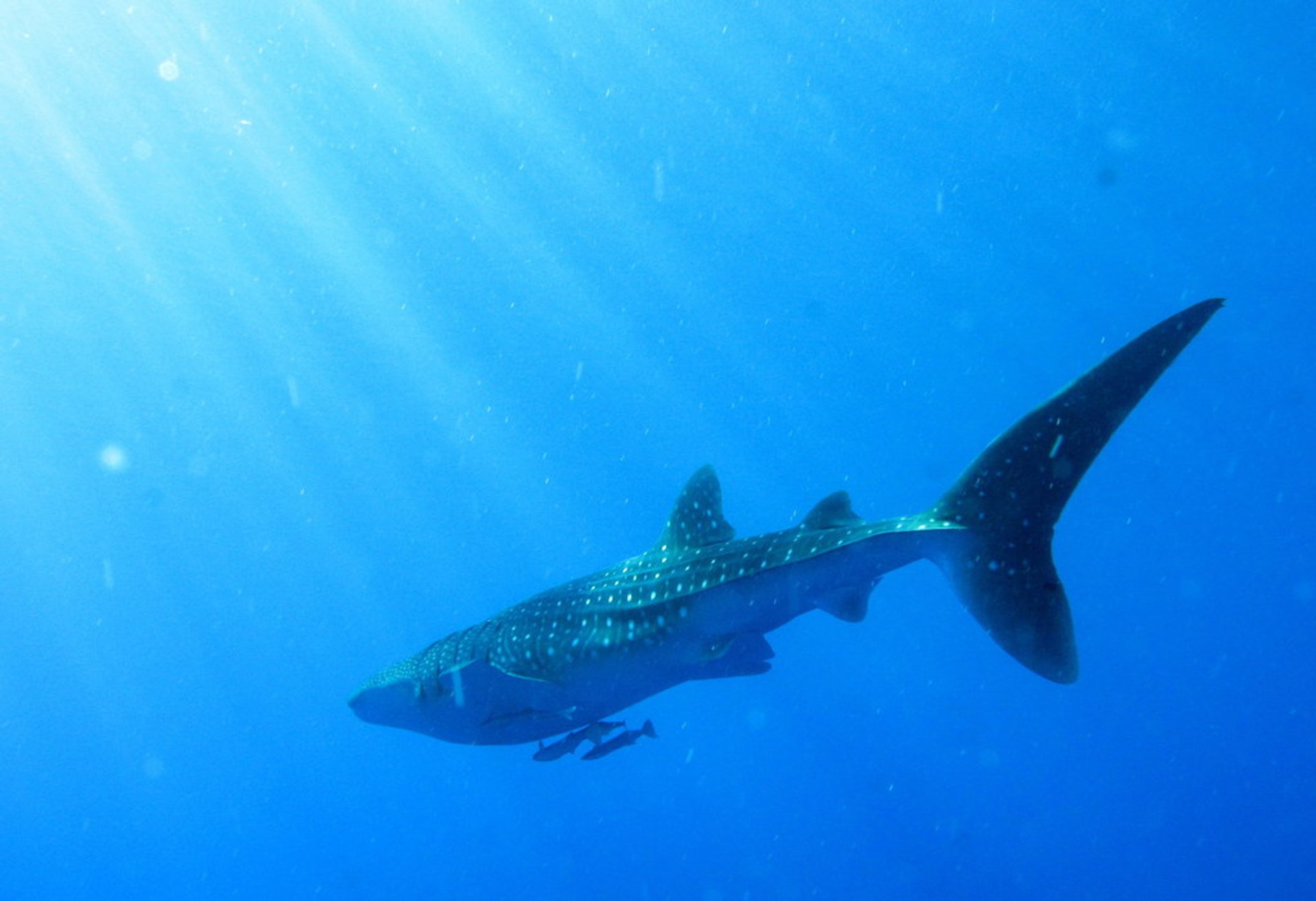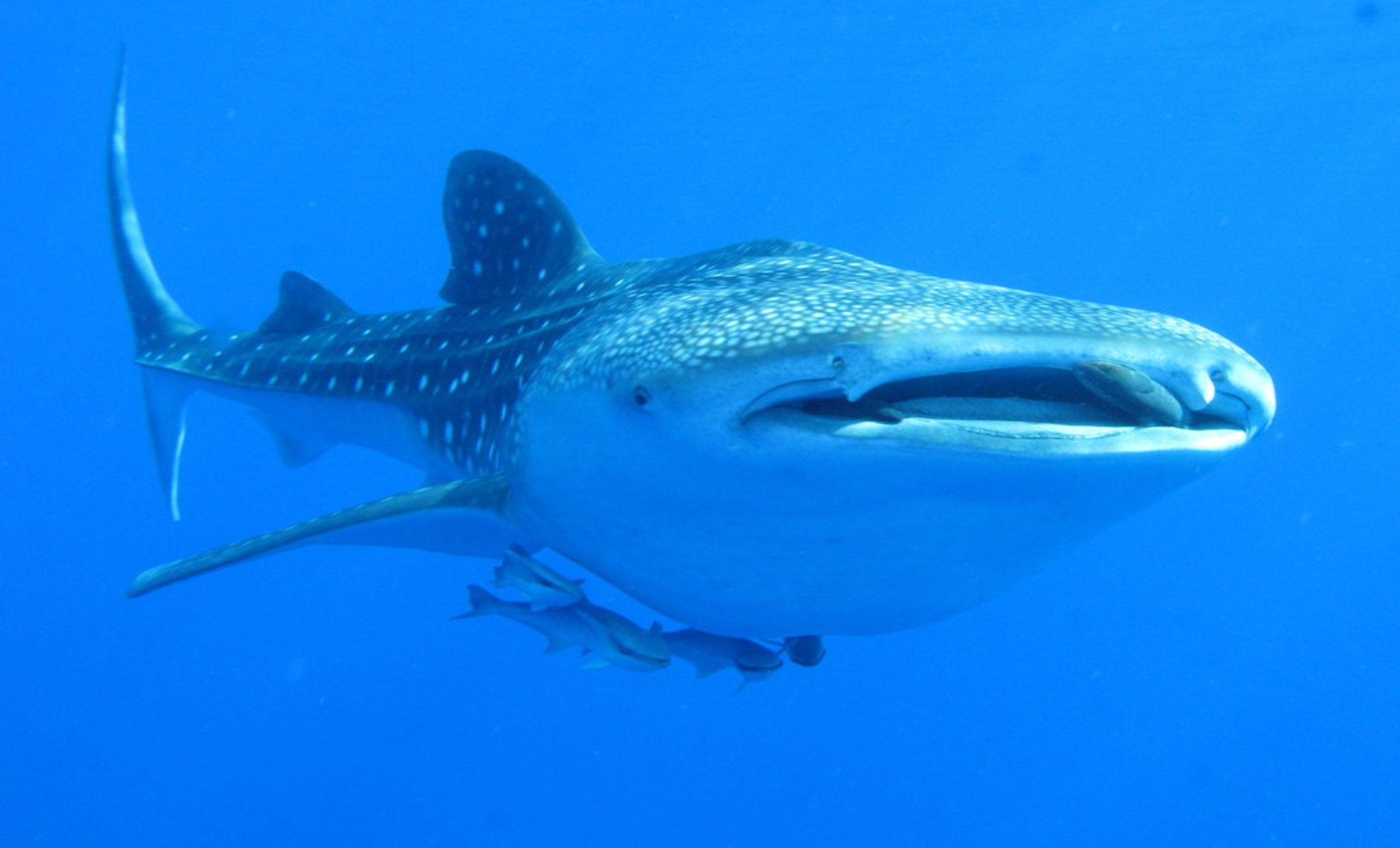 Around 30 types of sharks dwell deep in the Red Sea. They include rather peaceful reef predators (white tip sharks and black tip sharks, reef sharks, sand sharks, leopard sharks, and nurse sharks) and others not so dangerous for human beings (hammerhead sharks, mako with short flippers, black-finned sharks, silver sharks, tiger sharks, grey reef sharks).
You should know that whale shark and hammerhead shark season in the Red Sea occurs in summer, especially from the end of May until the end of July. These underwater predators can be spotted in the northern part of the sea and in the south.
The best time to see sharks at Marsa Alam dive sites or Jackson Reef in Strait of Tiran is from July to September and Daedalus from May to August. Thresher Sharks are also a very interesting shark with its exceptionally long tail and pointy nose. You can also see them in Egypt's Brother Islands and in Marsa Alam Daedalus dive sites from September to February. Other cool shark dives include Longimanus in South Egypt's Elphinstone from October to January.
For an extra special shark experience, the sardine run is a must. In the south of Egypt in December-January, massive schools of sardines migrate which causes a frenzy of activity for miles around. This natural phenomenon attracts extreme numbers of predators including dolphins, whales, and many sharks such as the Bronze Whaler and Dusky Shark. Manta rays also feed on the plankton blooms. Wherever you choose to go just be safe and attentive and treat these majestic creatures with the respect they deserve.
Find hotels and airbnbs near Sharks in the Red Sea (Map)