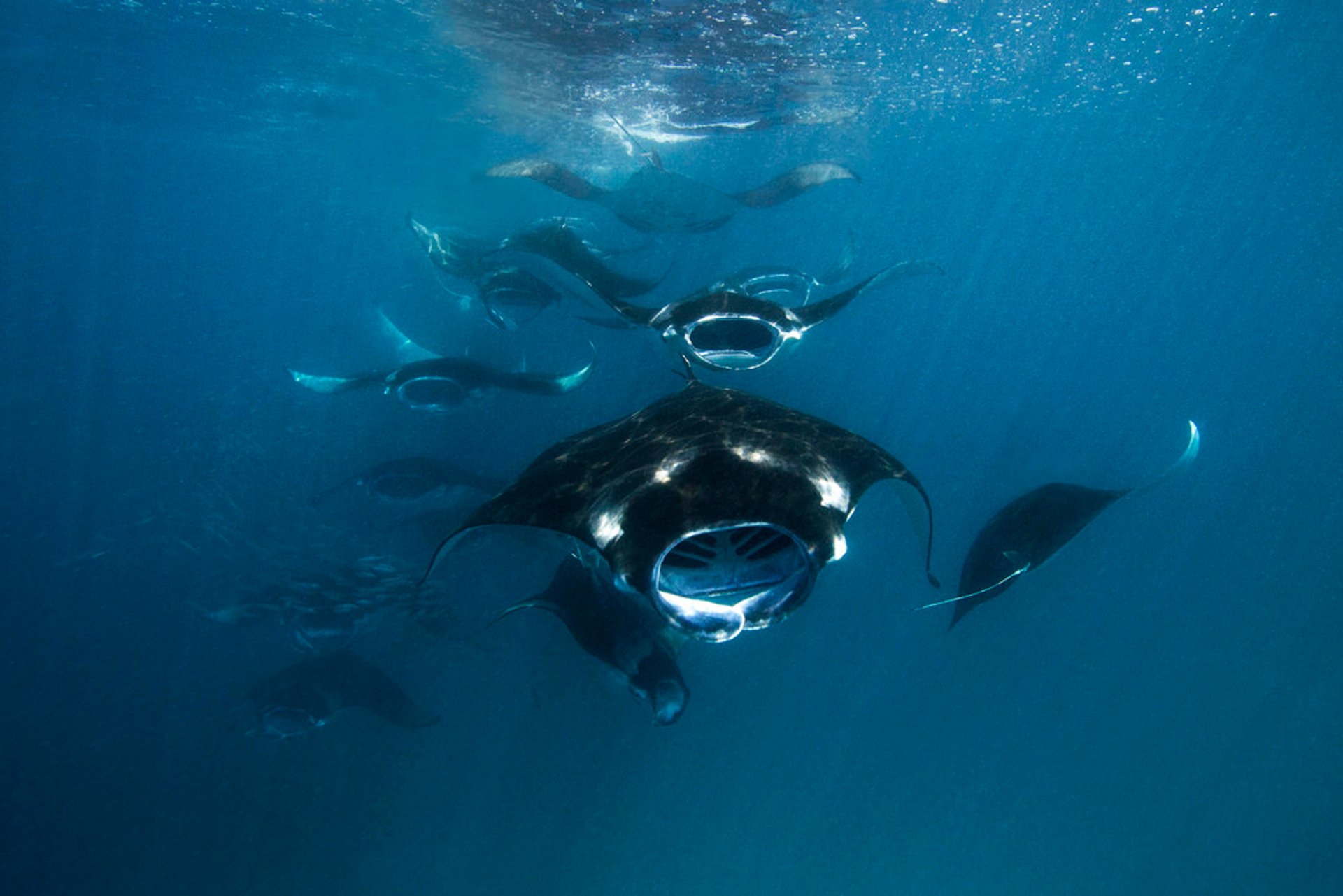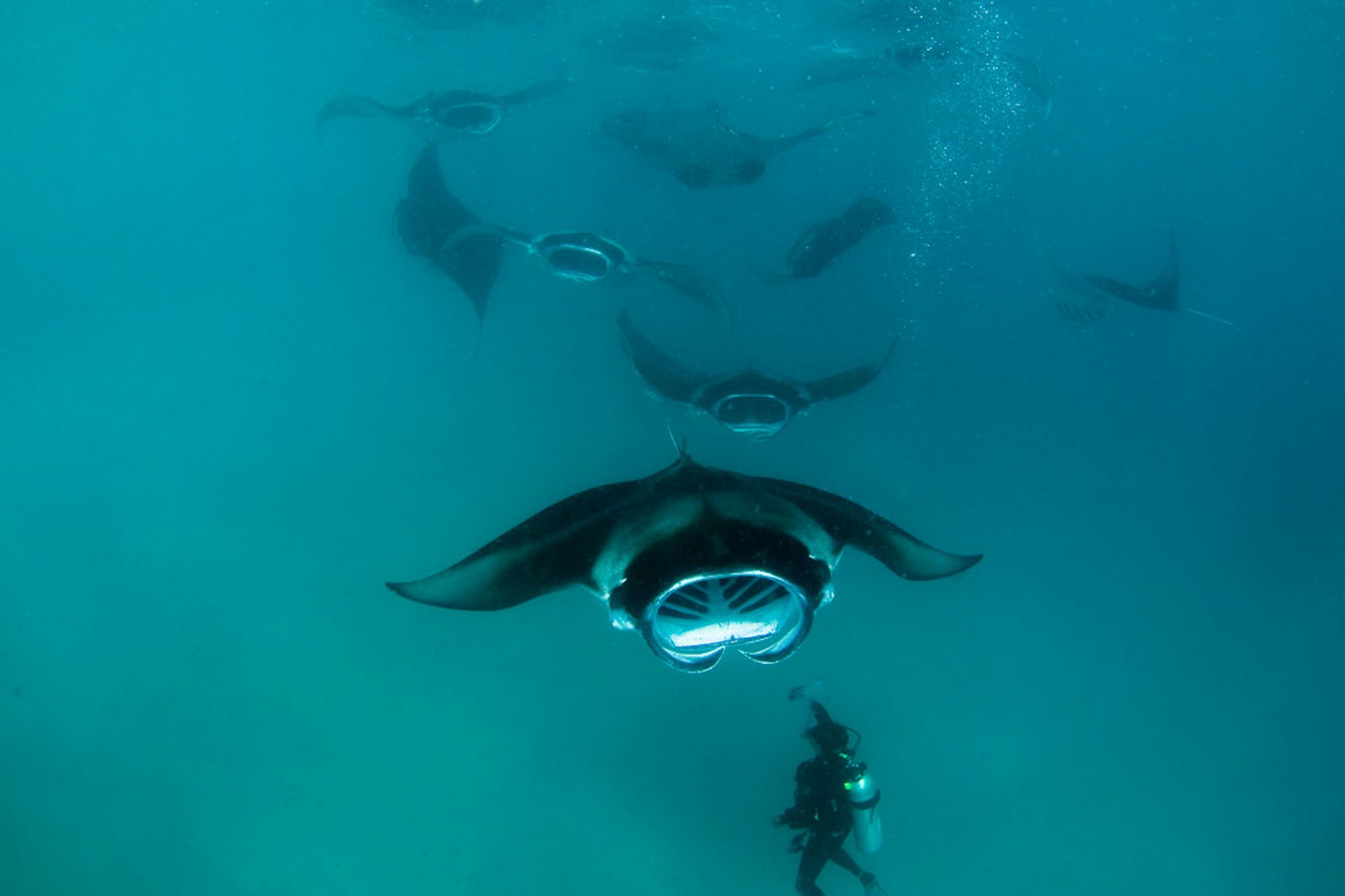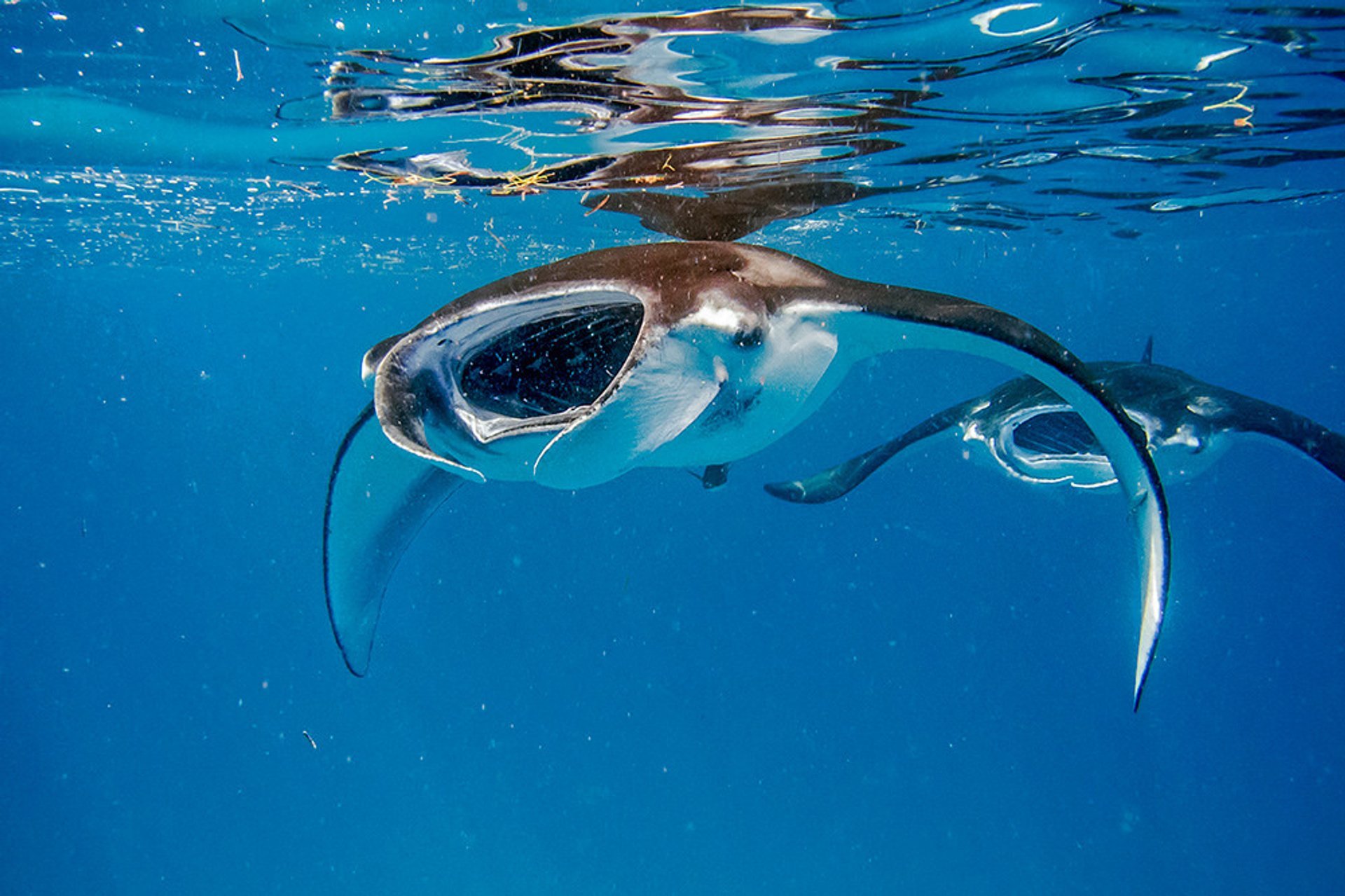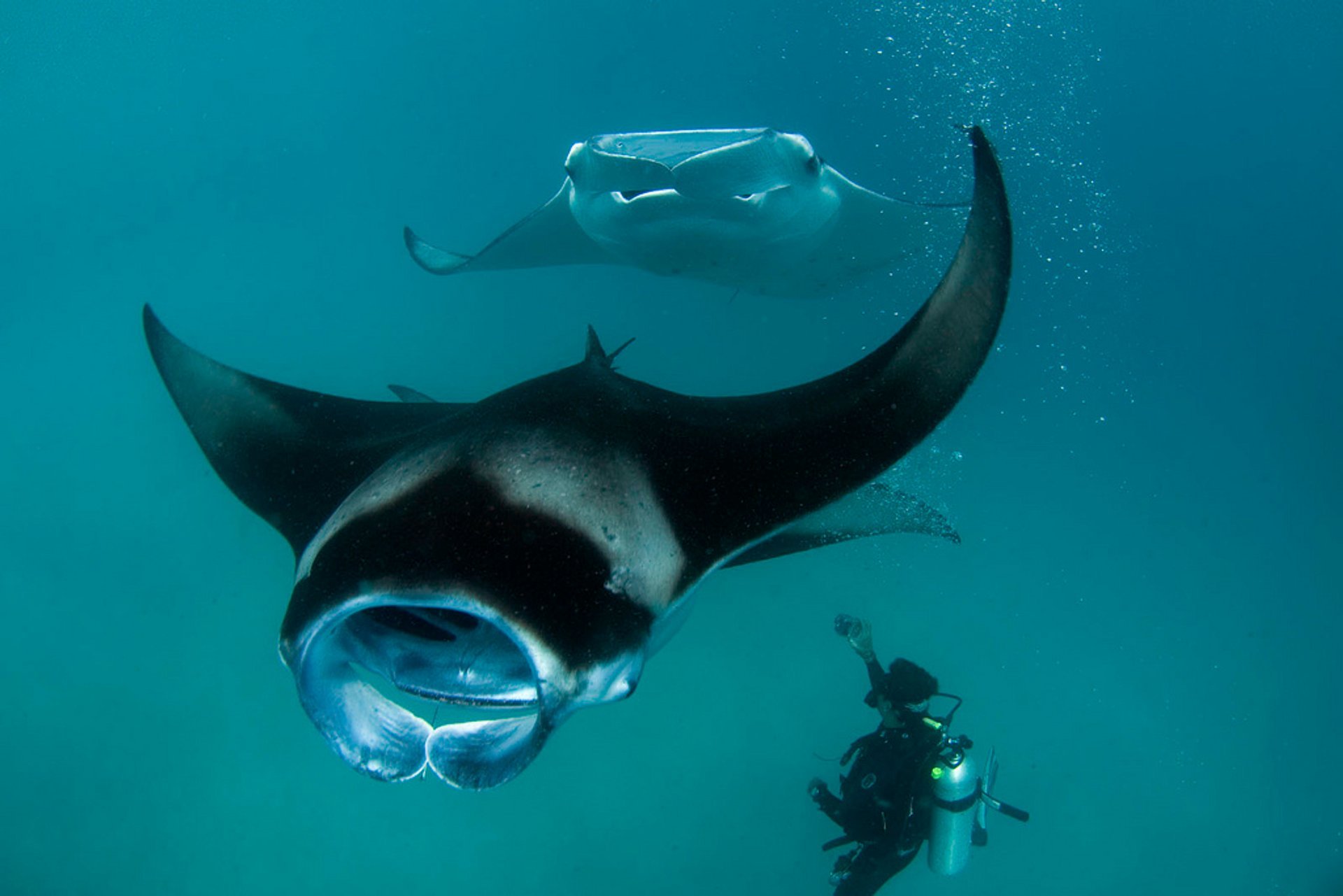 The Maldives is one of the few places where you can see manta rays in massive numbers. Generally, they can be spotted all year round since winter is a good time to observe them on the western side of Maldives atolls, and during summer they are abundant on the eastern side. Baa Atoll's UNESCO World Biosphere Reserve welcomes the most famous manta ray gathering from June to October.
Take a speedboat trip to Hanifaru Bay or Bathaala to encounter these amazing sea creatures. Manta alfredi migrate annually in hundreds to the plankton-rich waters of Hanifaru Bay, which is known as the biggest manta feeding station in the world. It is also famous as a nursery for sharks and stingrays.
Boats with divers and snorkelers leave every morning, taking people to the ocean locations where marine life is especially vivid. The marine life of the coral reef is truly amazing! You can swim and snorkel next to whale sharks, sea turtles, schools of amazing fish and even dolphins. You have higher chances to swim with manta rays if you dive because there are not so many of them swimming near the surface.
Find hotels and airbnbs near Manta Rays in Baa Atoll (Map)