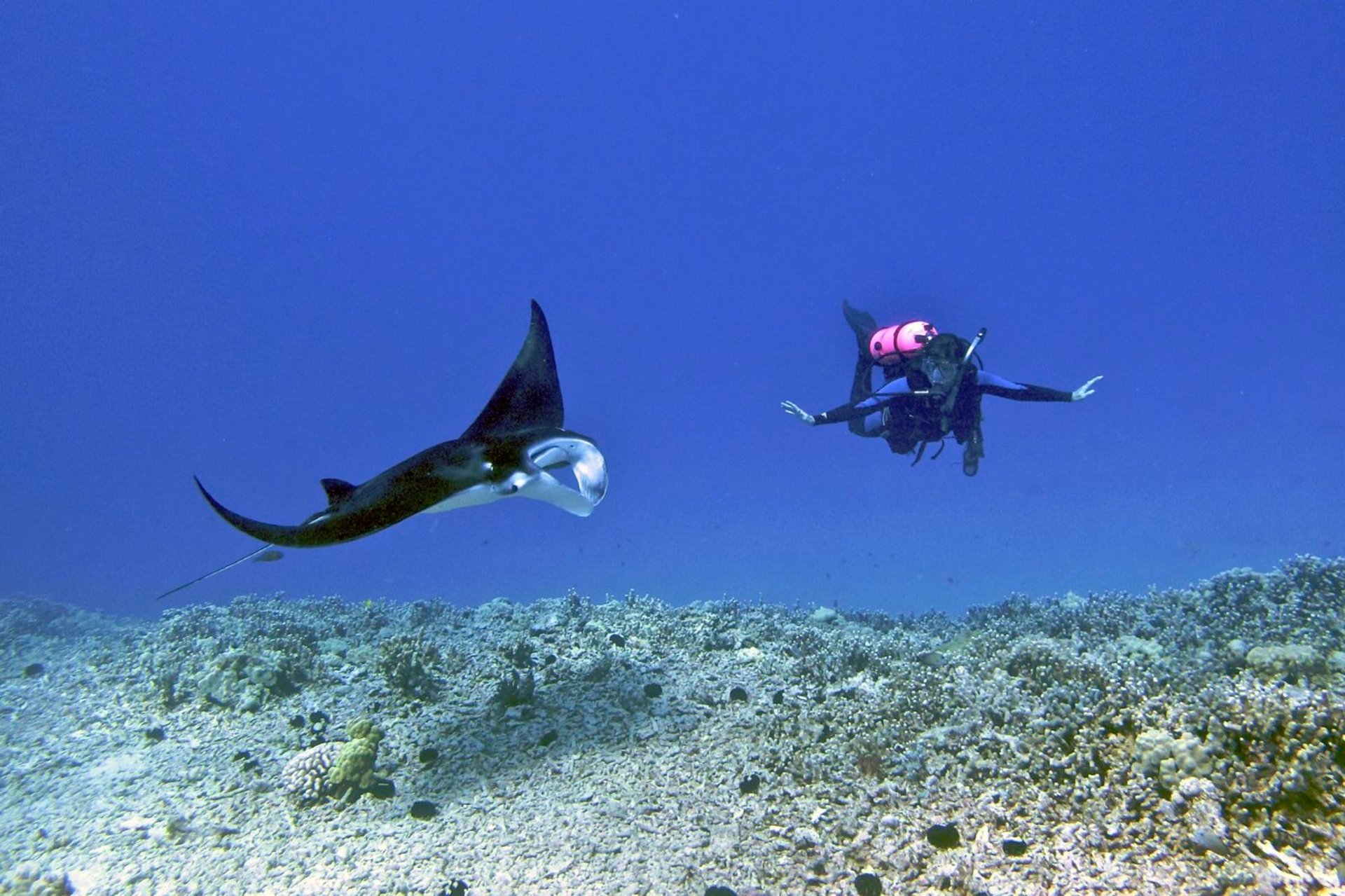 See accommodations nearby
The renowned manta ray night dive is widely regarded as one of the most incredible dives on the planet. Swimming with these gorgeous animals is definitely one of the Big Island activities that you shouldn't miss.
Manta rays are attracted by plankton, which they filter out of the water by swimming with their enormous mouths wide open. These beautiful animals gracefully swim, turn, and flip through the light beams, touching their spectators all the way. The reef manta rays in Hawaii are not migratory creatures and spend their lives in the islands' coastal waters year-round. So if you are a certified scuba diver, come to Big Island during a diving season between May and September to make swimming with mantas more comfortable.
Manta ray night dive usually starts at the harbor from which the boat departs. The boat takes you to one of the manta ray feeding areas. Before the boarding, the crew usually teaches you a couple of things about the manta rays and how to behave while in the water.
Once you arrive at the feeding grounds, you will douse and wait for the manta rays to appear. They come very close to the water surface while feeding. During the dive, you will spend most of your time chilling on the ocean floor while the manta rays flipping above you. The average time of staying in the water is 30 minutes. After the mantas are gone, you will come back to the harbor. The trip back can be freezing, so put on extra layers to keep yourself warm.
There are many places on Big Island that promise an unforgettable experience of manta Ray night dive. Manta Heaven on the north of Kona and Kohala Coast near Waikoloa are known as the best spots.
Find hotels and airbnbs near Manta Ray Night Dive (Map)