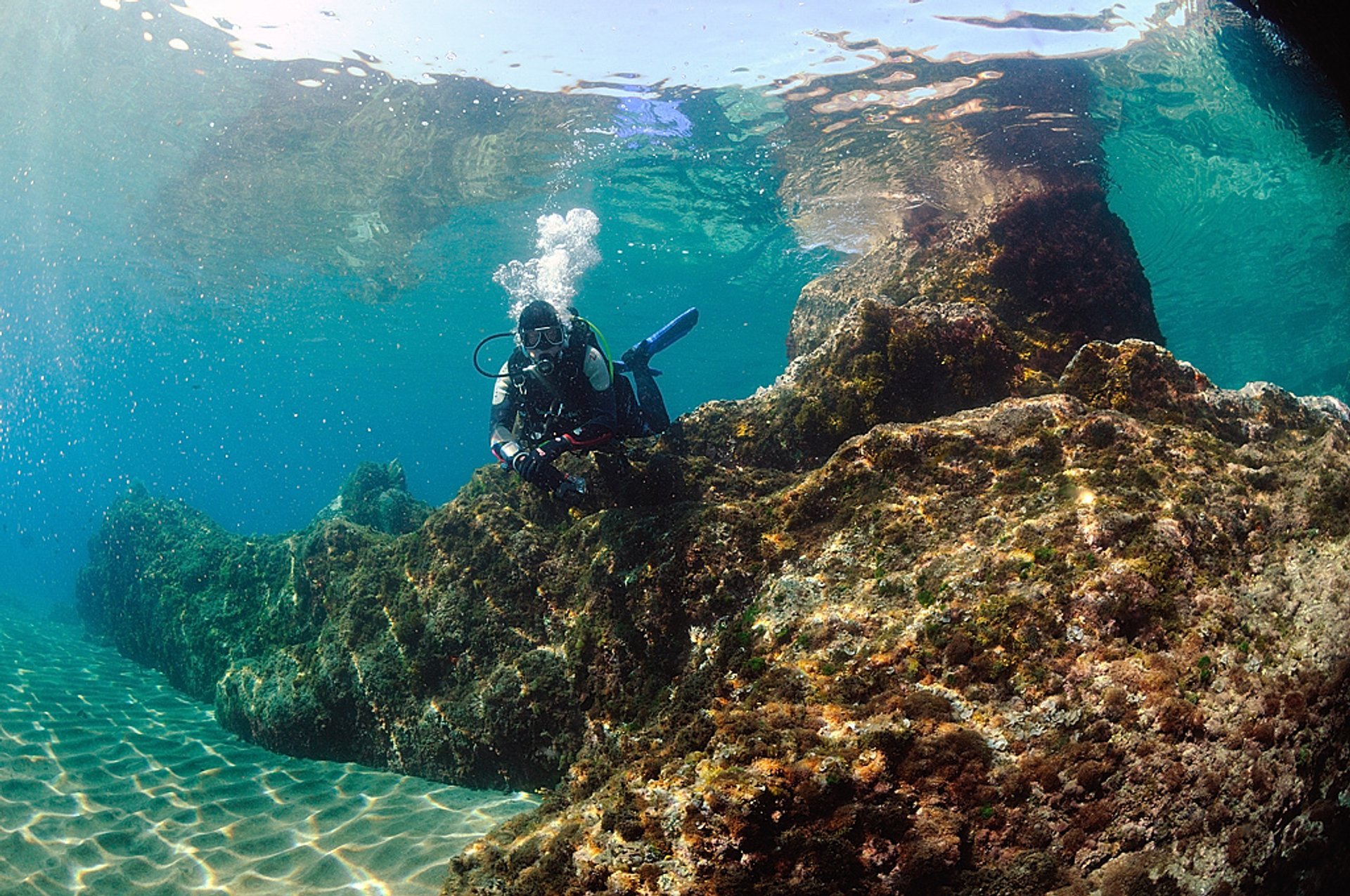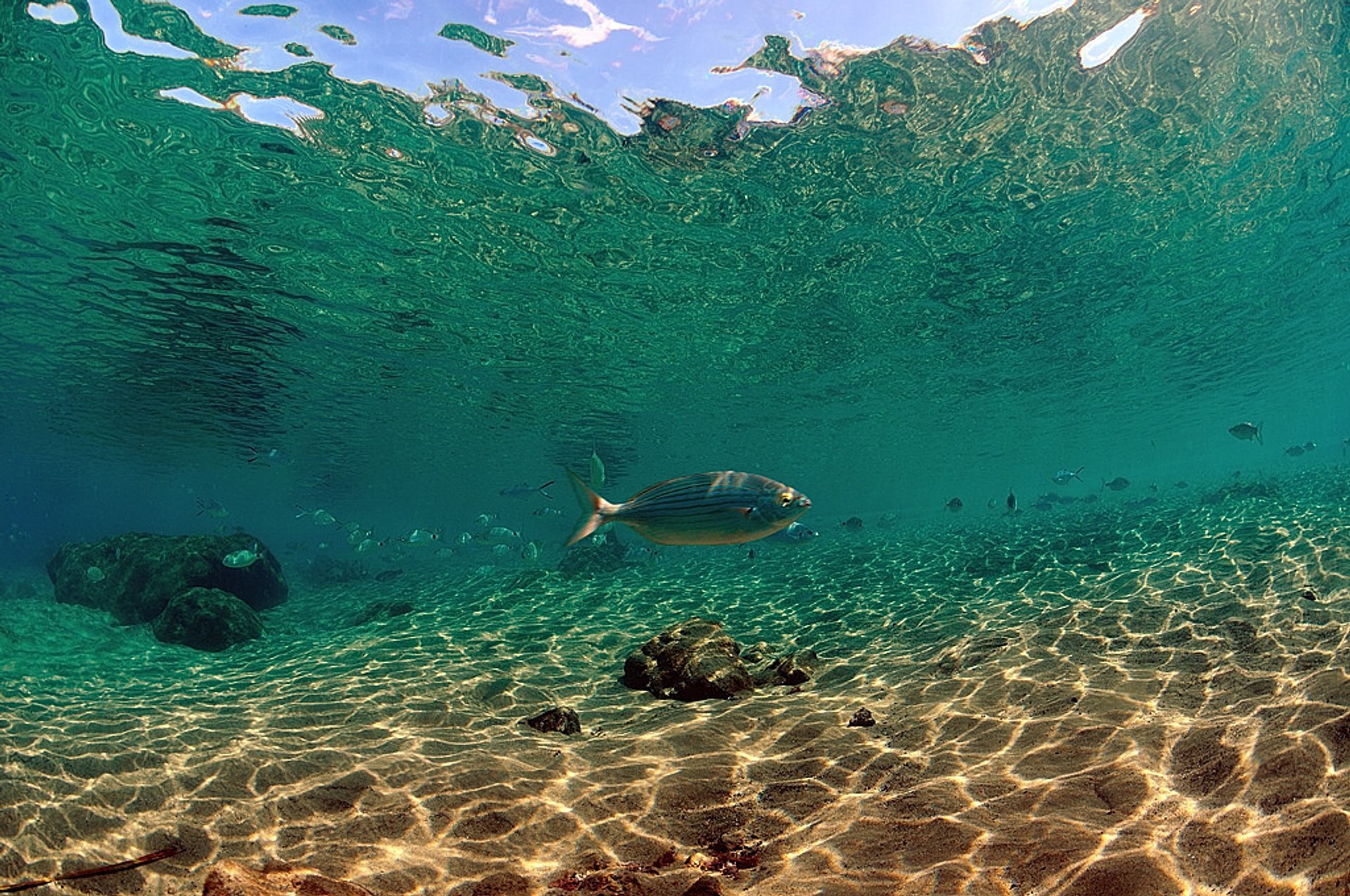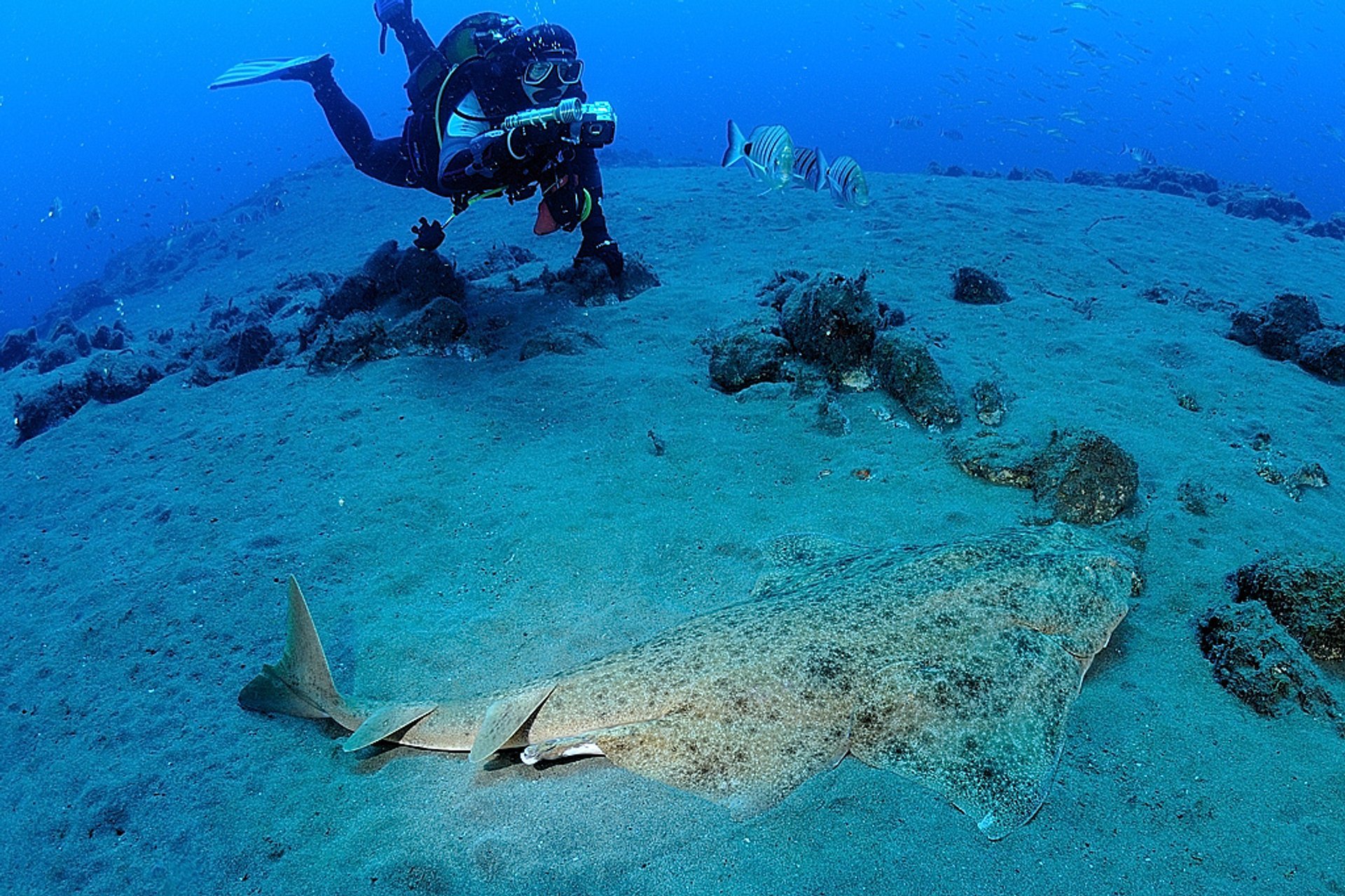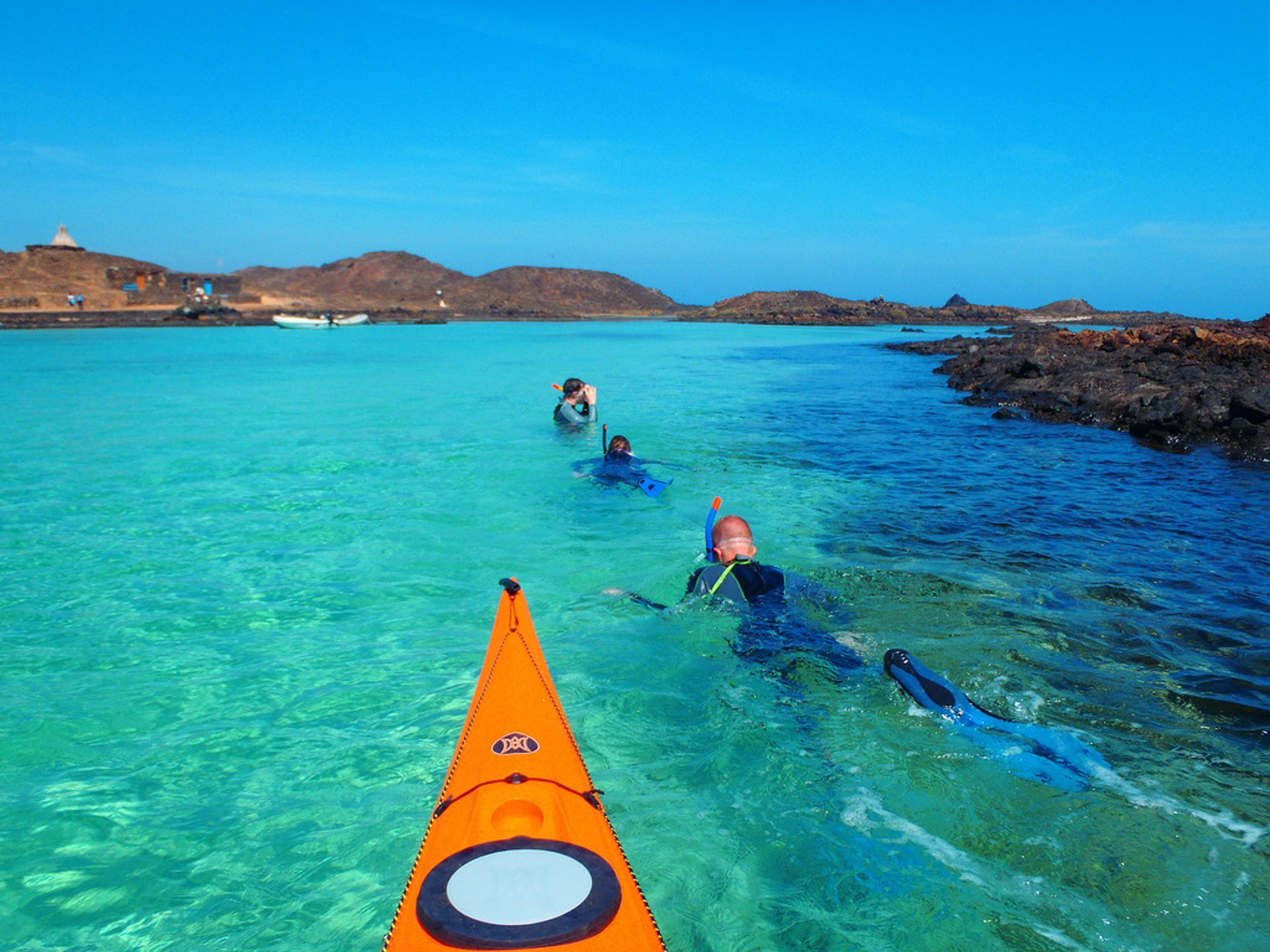 The warm and clear waters of the Canary Islands attract thousands of divers every year. One can find stunning volcanic underwater formations, wrecked ships, amazing reefs with hundreds of fish species, dolphins, and even whales. For both experts and beginners, it is recommended to take a diving class in qualified schools, because of the peculiarity of the underwater landscape. You can dive as deep as 60 metres under water and the visibility is over 30 metres! Volcanic lava formations are responsible for lots of fascinating​ underwater tunnels, grottos, arches, and caves. Everyone who wants to dive here should be very careful or take a guided tour. ​
Snorkelling is one more great way to explore the underwater beauty of the shallow coastal waters. It is also an easy way to appreciate the biodiversity of Canarian marine life. A t-shirt and some fins or jelly shoes will protect you from the sun and sharp rocks. Here you can find lots of places perfect for snorkelling. The marine life of the Canary Islands includes 500 different kinds of fish. You can encounter morays, barracudas, prawns, sea horses, anemones, stingrays​, goliath groupers, crabs, and tuna. Manta rays and other rays swim around as well angel sharks and hammerhead sharks. Sea turtles, dolphins, and even whales may be se​en as well.
The best spots to visit for diving are Puerto de Mogán in Gran Canaria, Amadores, Caleta de Fuste, Los Chuchos in Tenerife, Arguineguin Reef, Artificial Reef, Las Palmas Wrecks, Corralejo in Fuerteventura, and many many others. El Hierro has a wide sea reservation between La Restinga and Tacorón, at the beach Mar de las Calmas. The average water temperature on every island varies from 18 to 24 ℃, so just make a choice and​ start your underwater adventure right now.
Find hotels and airbnbs near Diving and Snorkelling​ (Map)