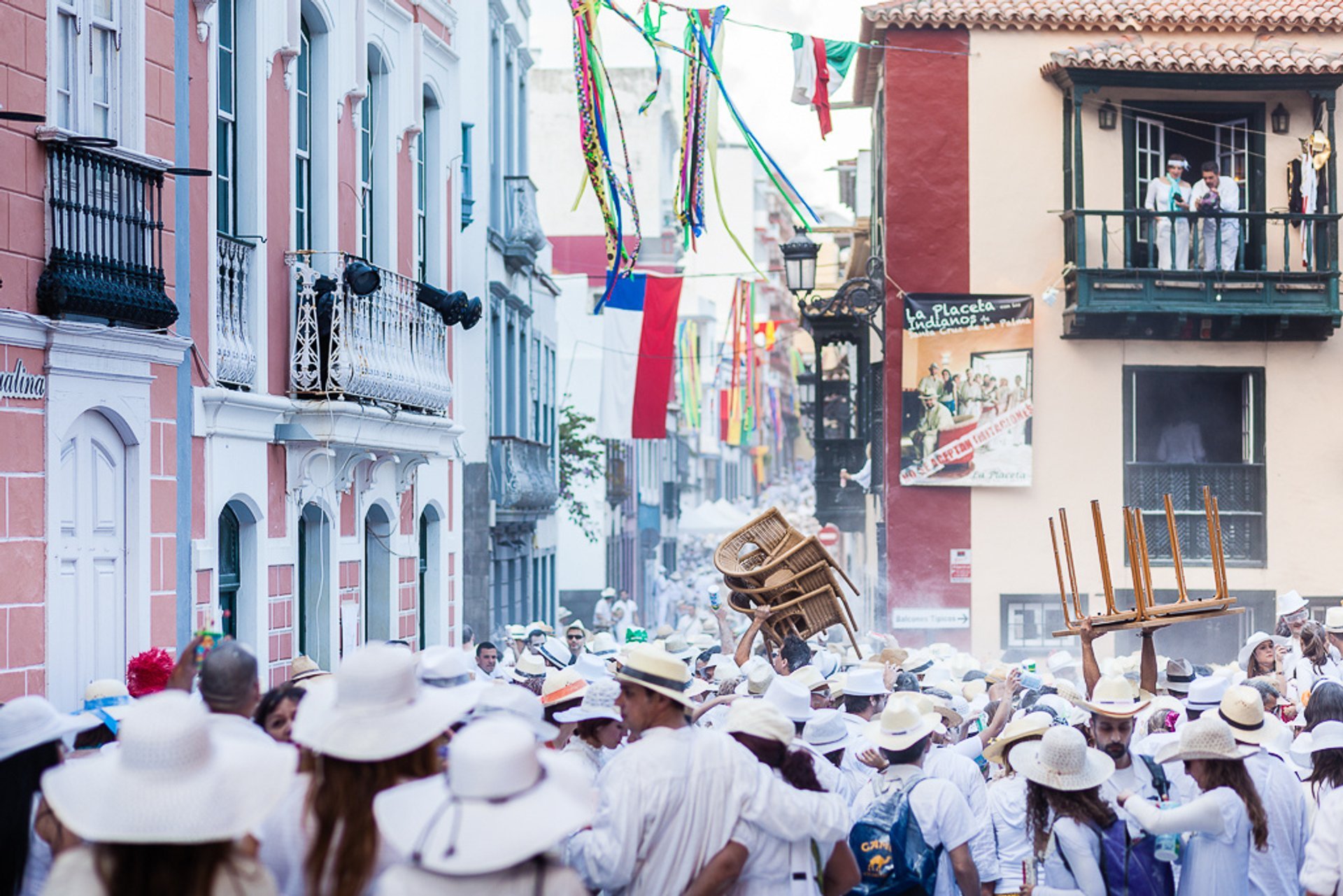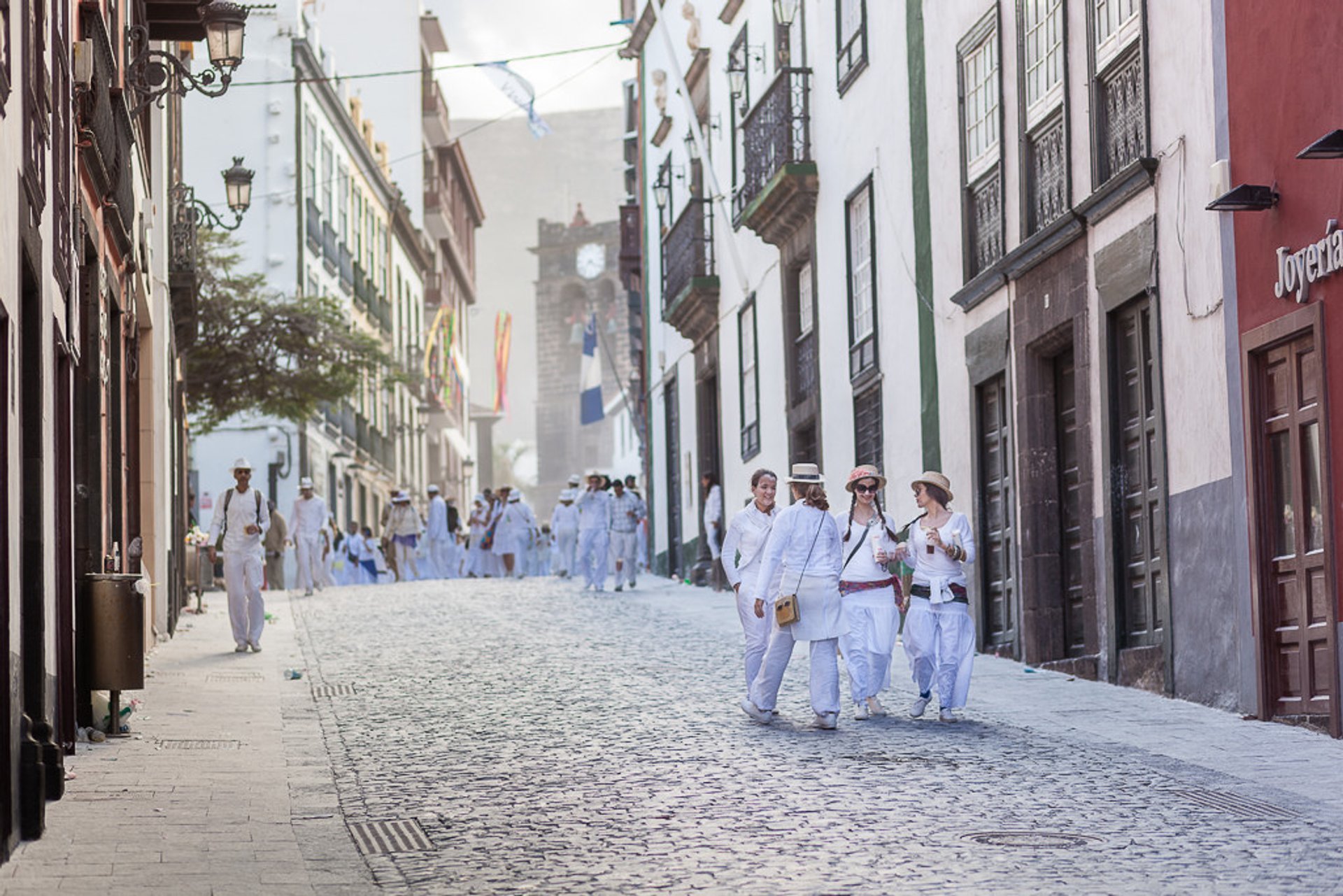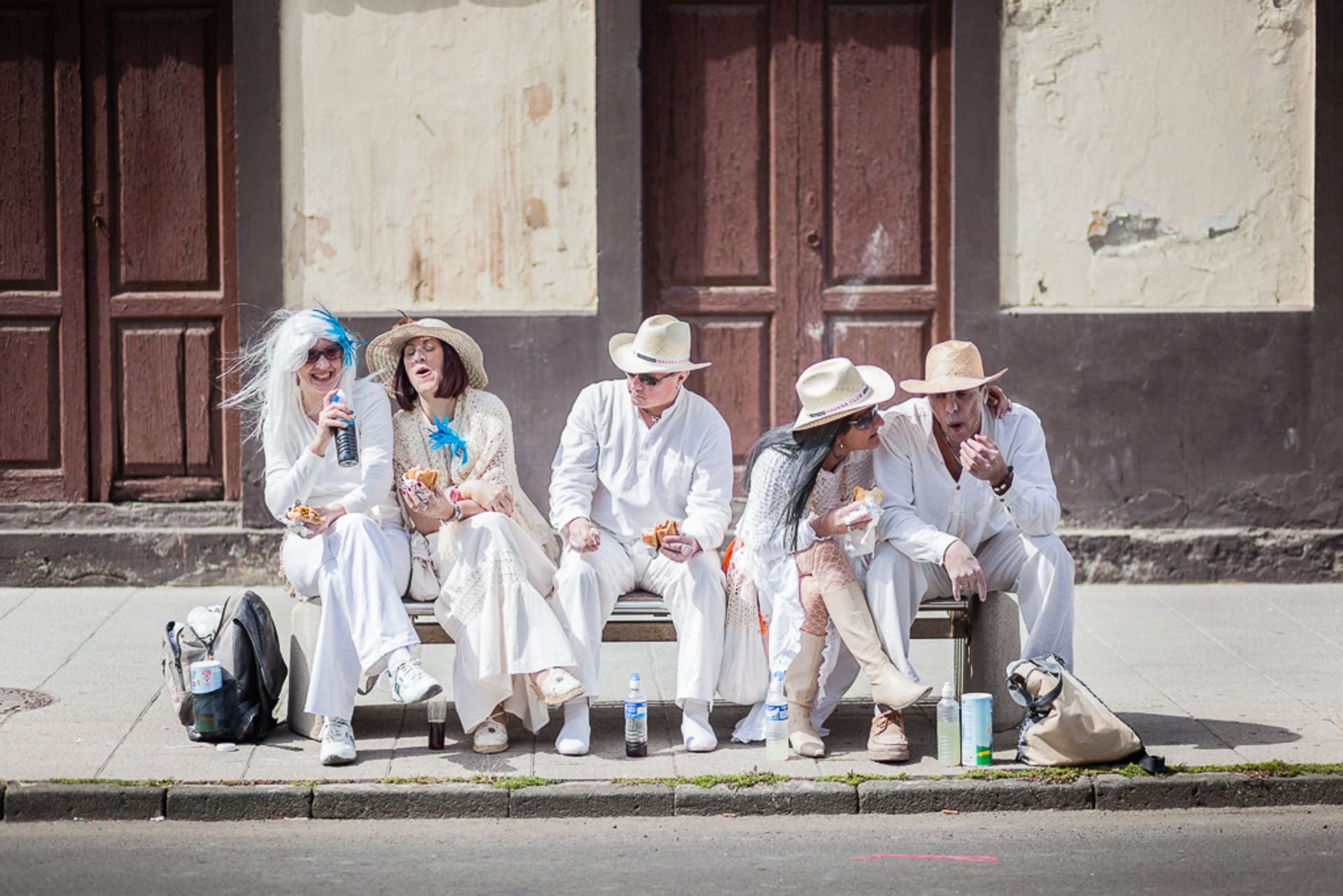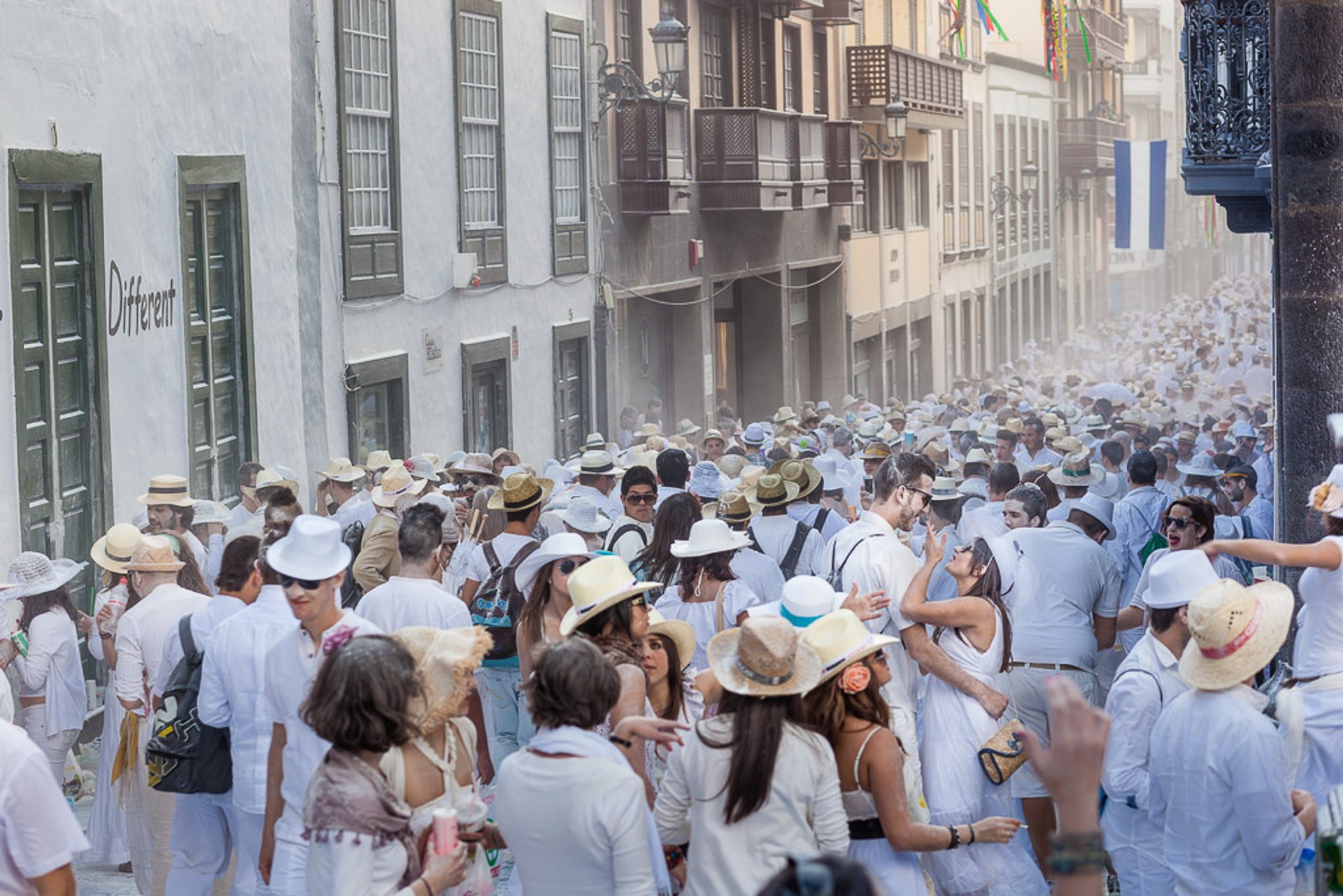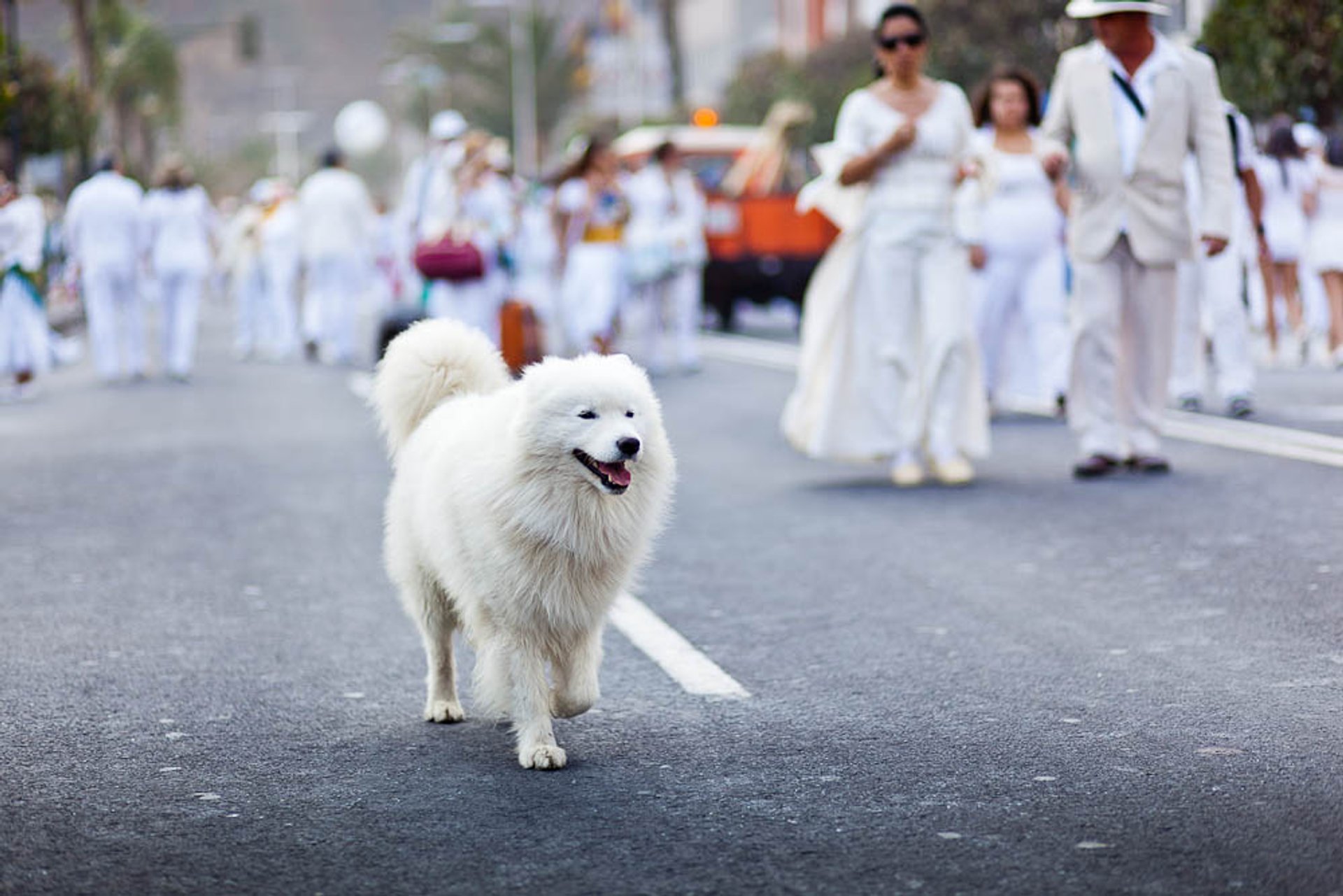 ©
J. Perez – Look Me Luck
La Palma is in the north-western part of the Canary Islands. Every year, one of the most popular festivals known as Los Indianos is held here. People dress all in white and engage in a talcum powder fight, creating one solid white spot. The spectacle is breathtaking and impressive.
The holiday is dedicated to emigrants from La Palma known as Indianos (Indians) who returned from America with great wealth. The parody has become a tradition. This celebration is the most interesting part of the festive activities and events that take place during this period. Everything ends with a 'burial of the sardine' (a mock burial of a large fake sardine) on the last night.
Los Indianos Festival is happening in February or early March.
Find hotels and airbnbs near Carnival Los Indianos in La Palma (Map)