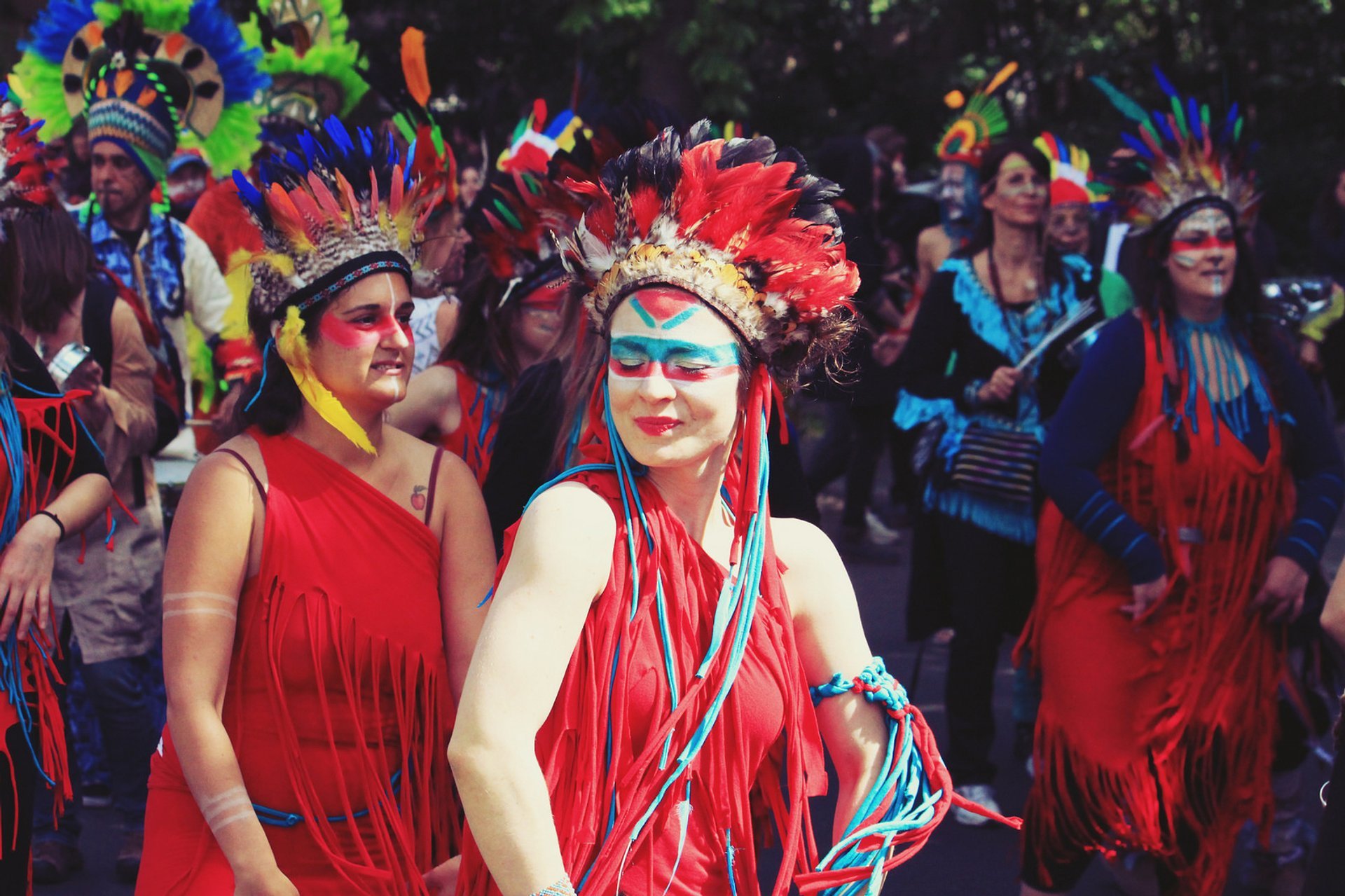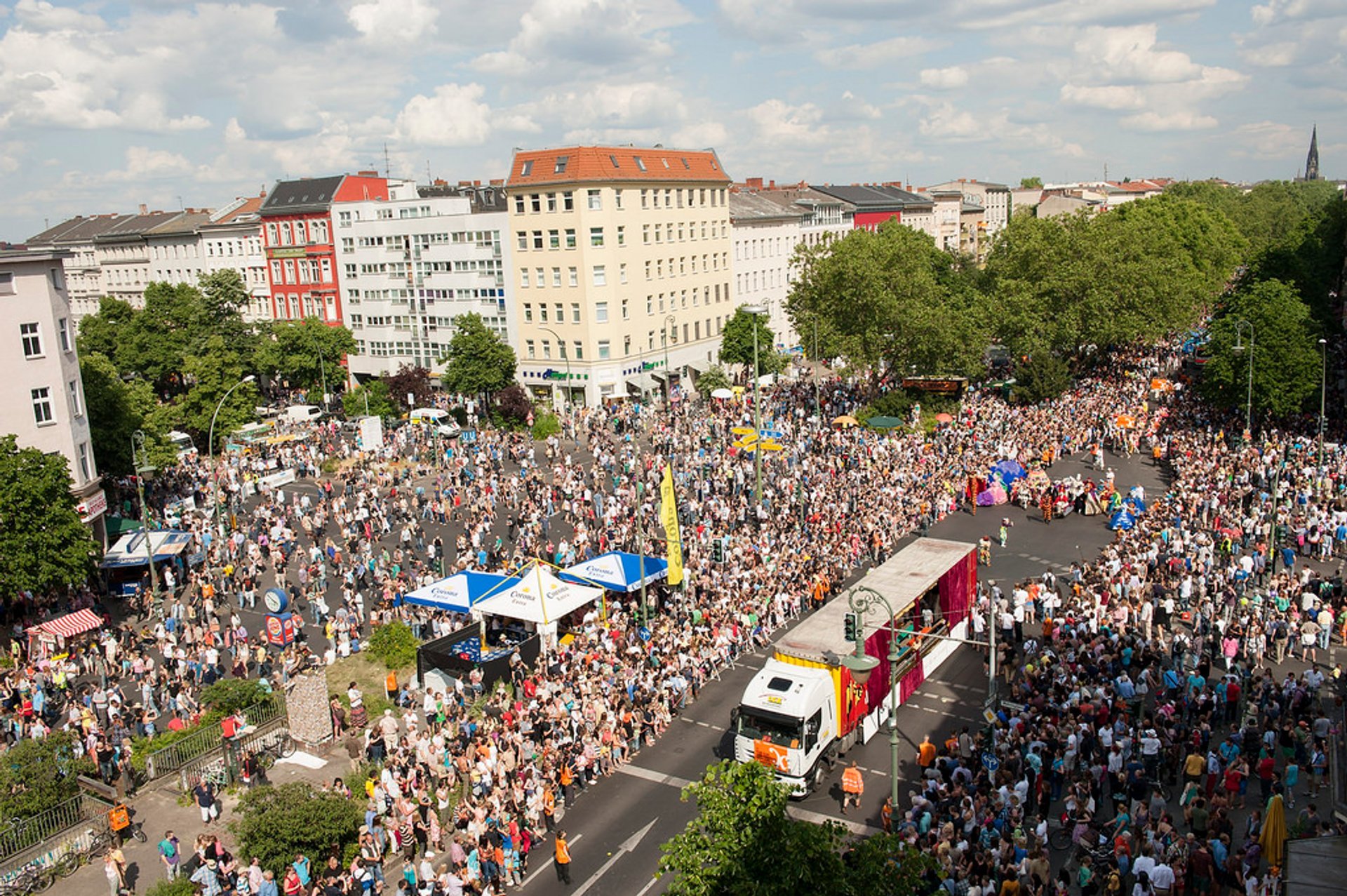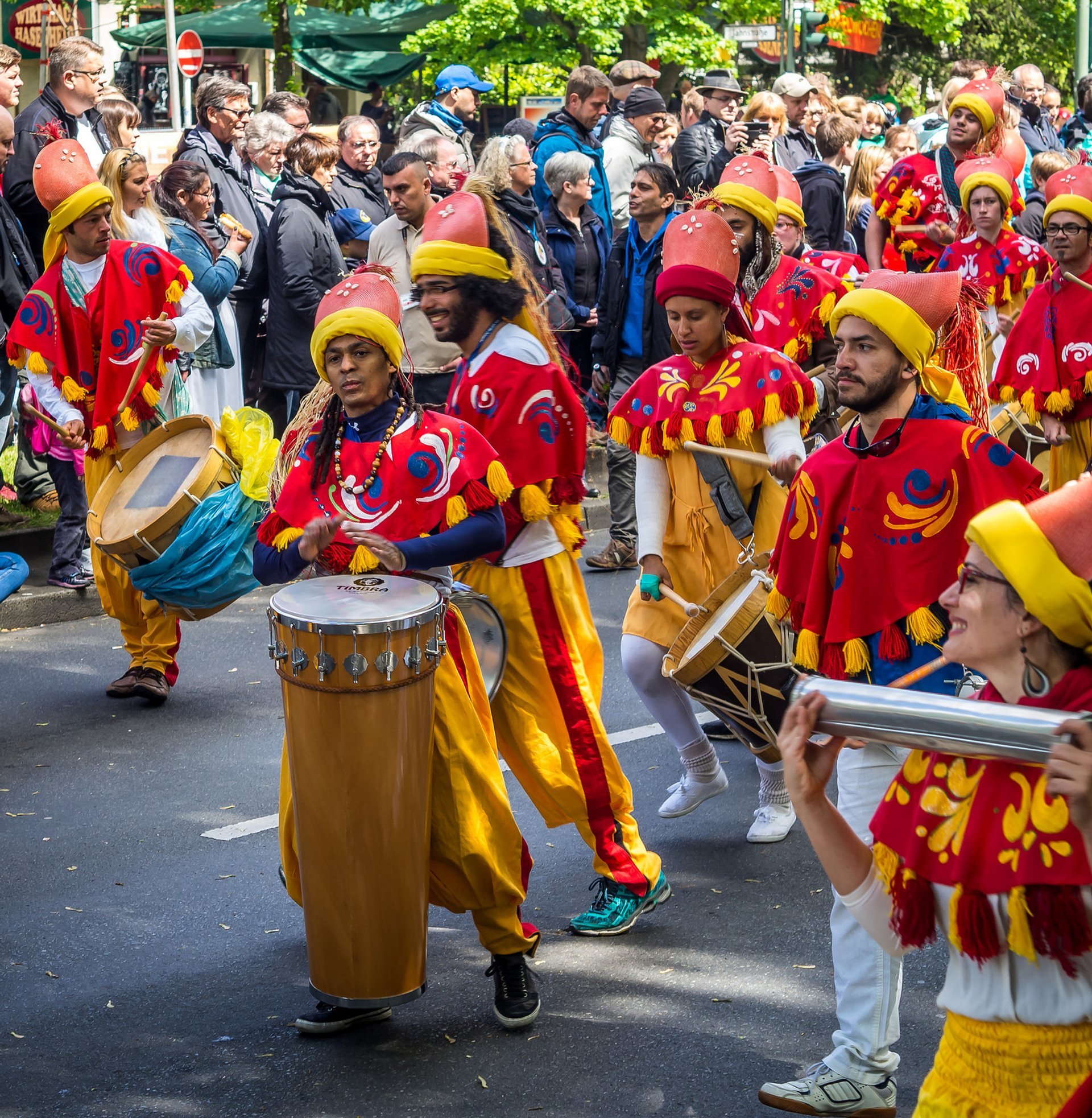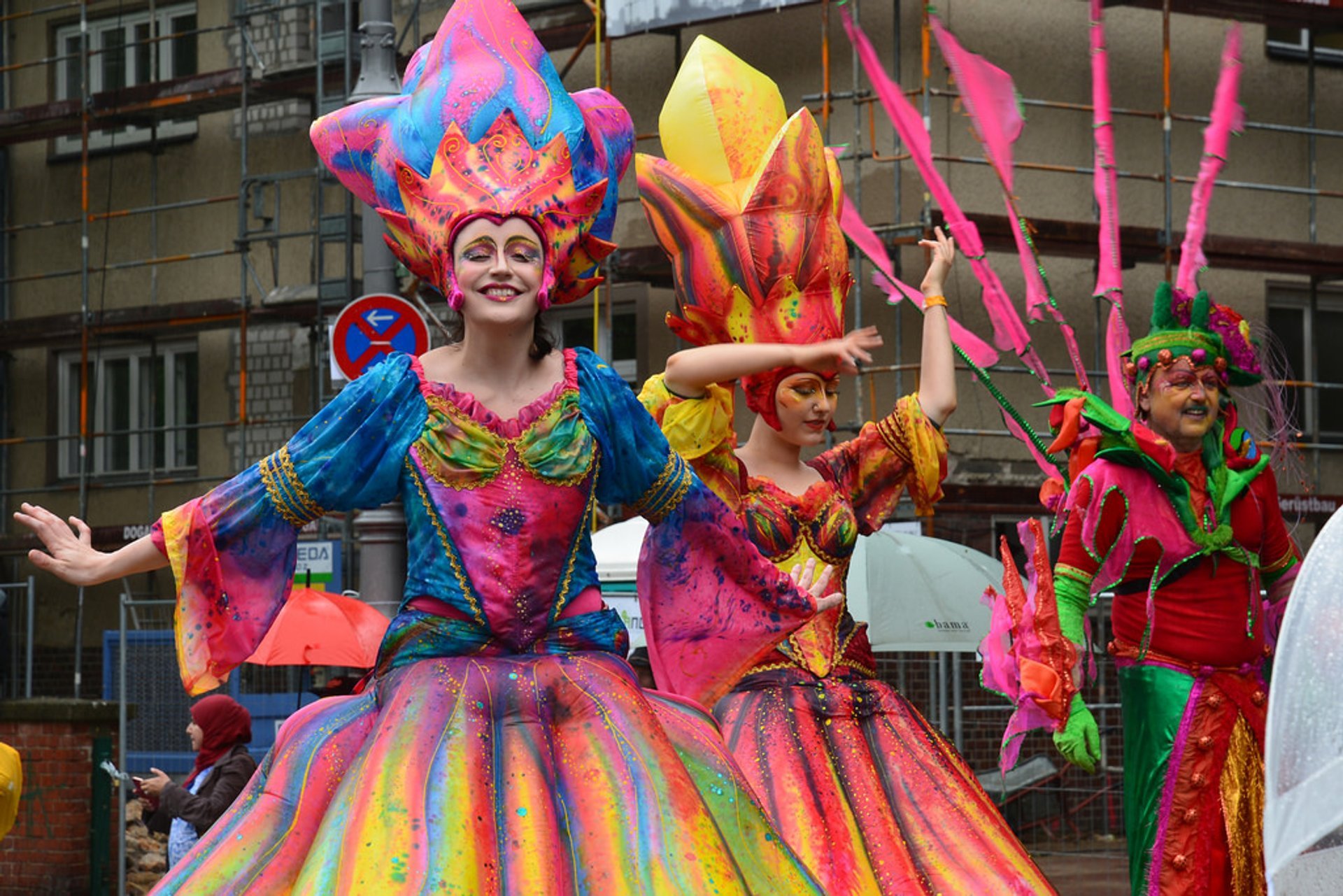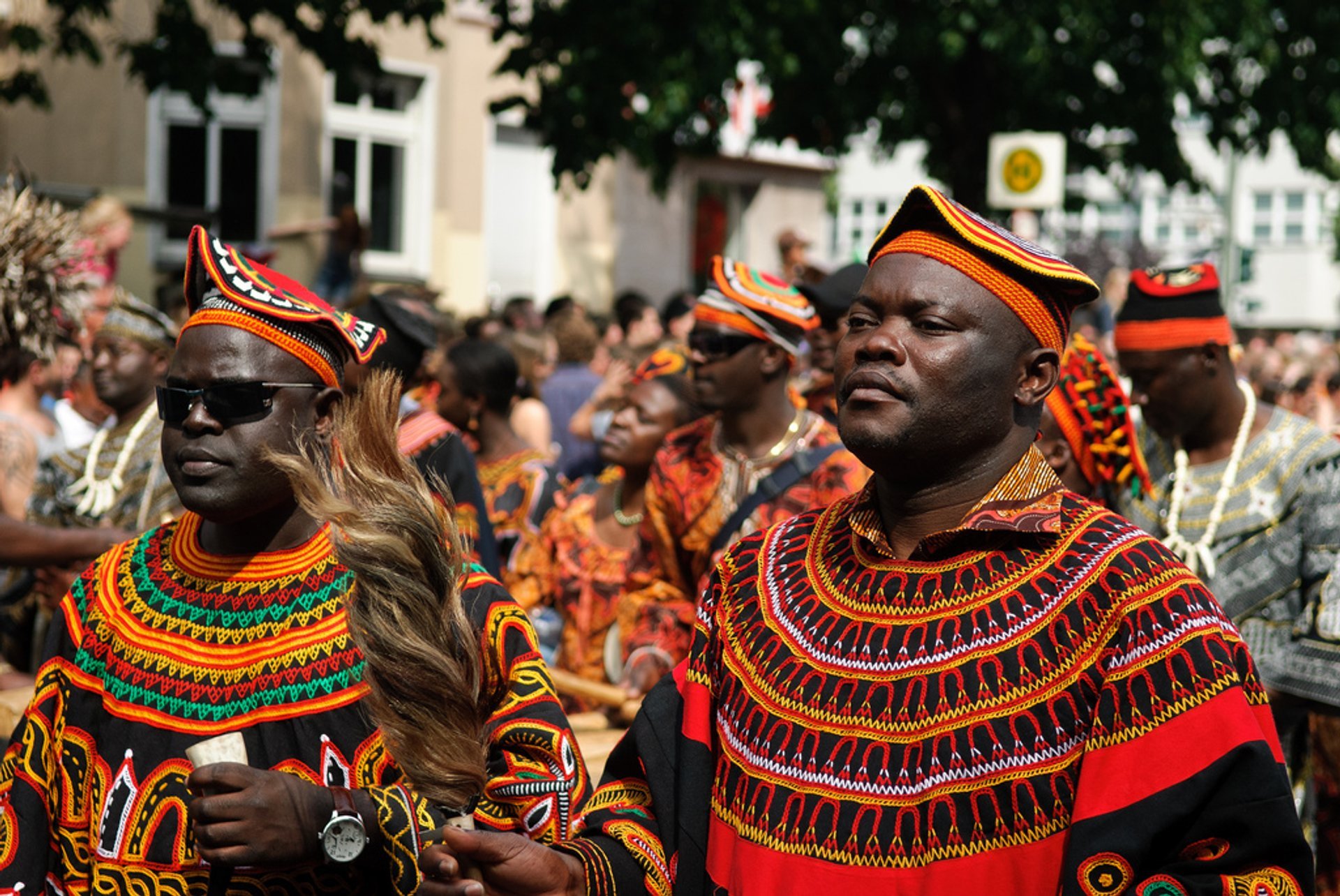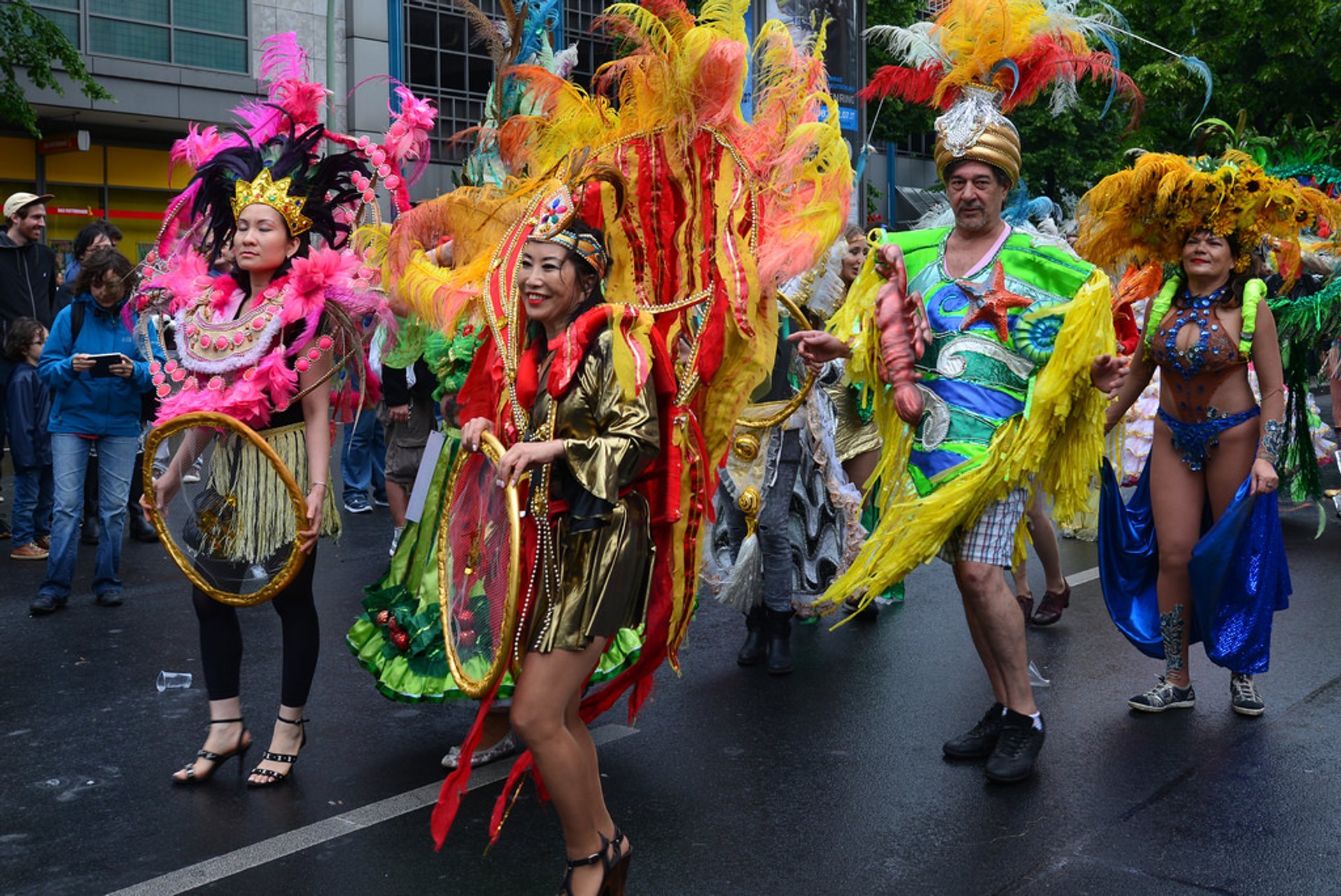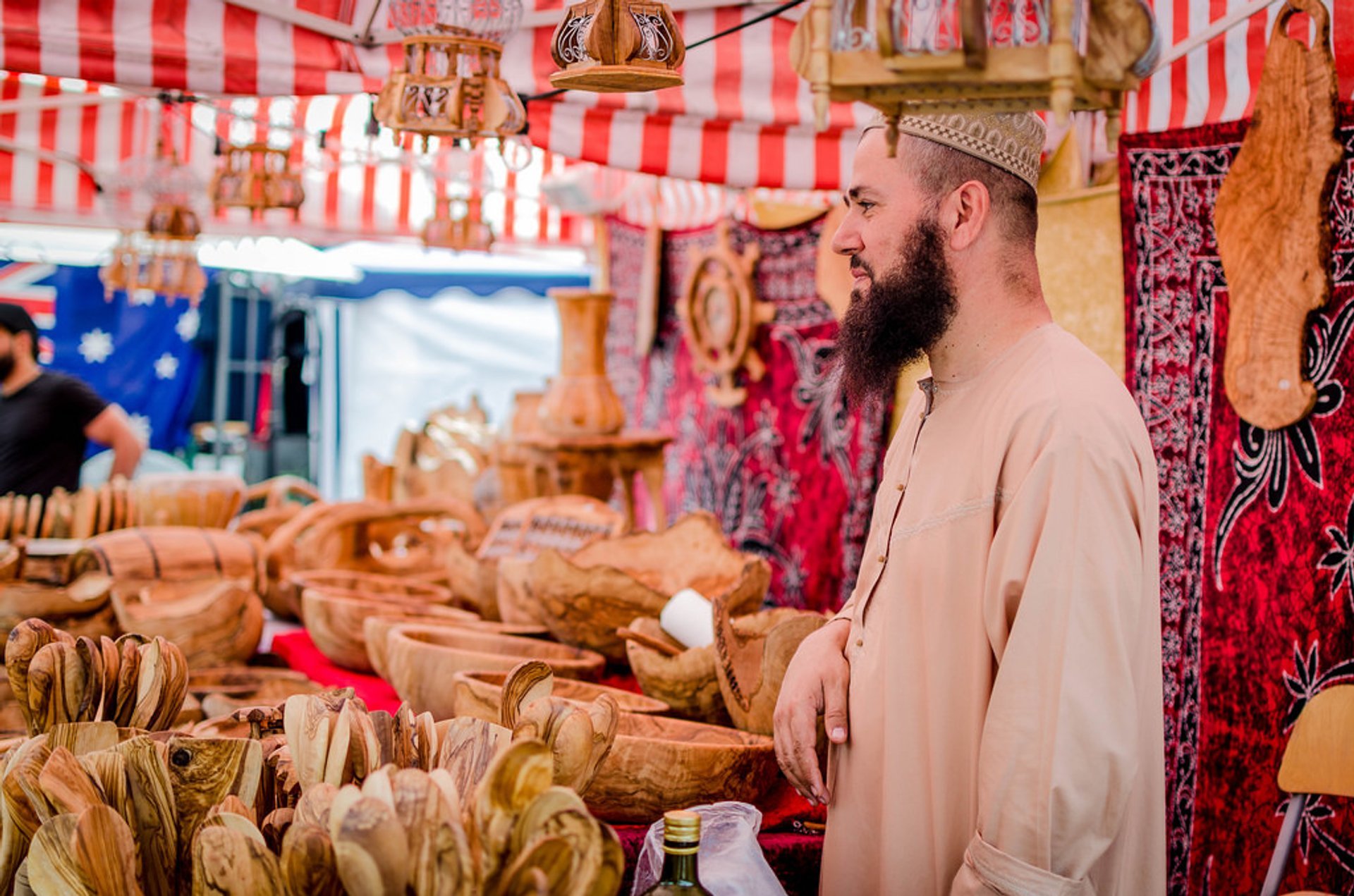 Influenced from Rio de Janeiro's and London's annual parties, Berlin decided not to trail behind and to launch it's own grand four-day 'feast of life.' The Carnival of Cultures or Karneval der Kulturen is created to break down all the boundaries separating generations, genders, and nationalities as well as to make it easy to express hybrid cultural identities. The parade takes place annually on Pentecost Sunday in the Kreuzberg district. It begins at Yorckstraße & Großbeerenstraße.
It's all about internationalization, multiculturalism, and tolerance. As a result - there are thousands of energizing participants and millions of charmed viewers.
All kinds of entertainment, everything you can or can't imagine—it's all here. Music, rituals, crazy dances, bright costumes, performances, workshops—it's all for you. Samba dancers, stiltwalkers, acrobats, drummers and magicians will hypnotize you, so be ready to test your abilities.
But the list doesn't end here. Carnival is a place for a huge market, offering different kinds of food, representing magnificent pieces of art and amazing handicrafts. So enter the spirit of this impressive demonstration, and, of course, celebrate diversity!
Find hotels and airbnbs near Carnival of Cultures (Map)