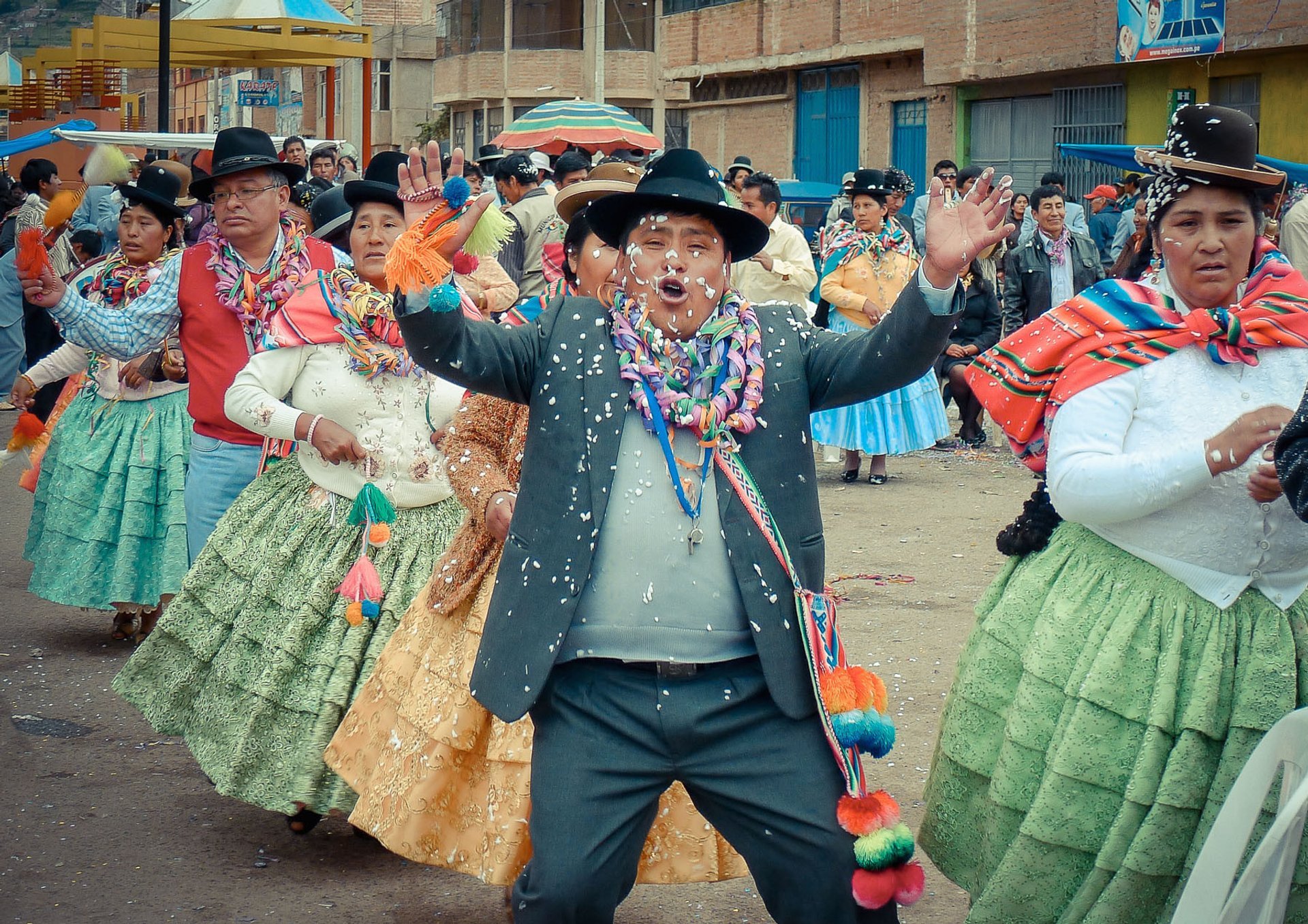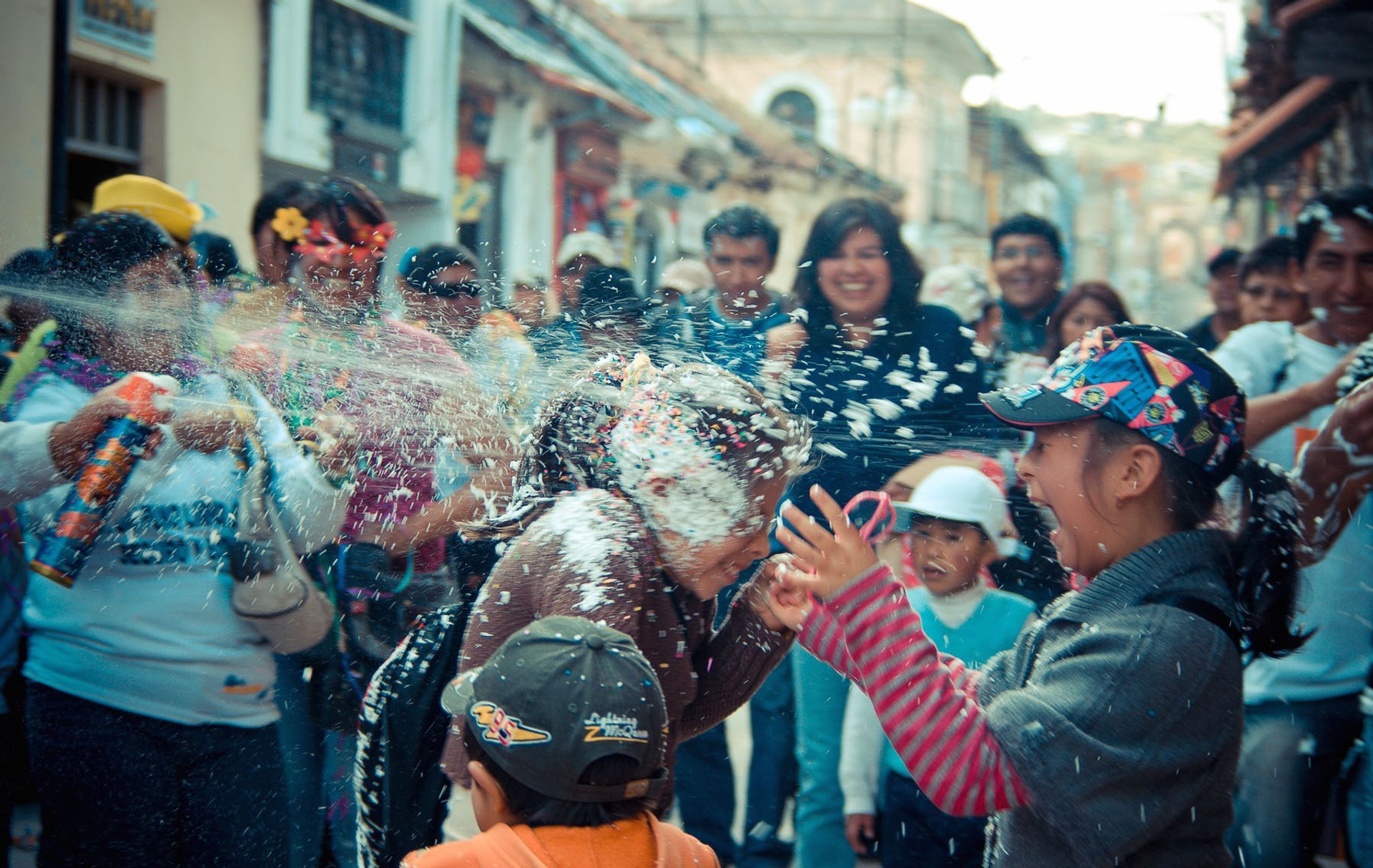 For sure most of us know about Carnival in Rio de Janeiro, but not as many have heard about another event in Latin America, which can compete with the one in Rio in terms of colours, number of participants, diversity of performances, and its cultural significance.
The Festivity of Virgin de la Candelaria gathers artists mainly from the south of Peru in the City of Puno since 1960. In addition, each year international art groups join the carnival as well, increasing the number of participants to up to 90 thousand people. The celebration occupies many streets and corners of Puno, so while wandering in the city, visitors may be surprised by numerous events here and there.
Virgen de la Candelaria is a patron of Puno, so on the second of February, the neverending colourful procession carries her statue from the church along central streets. As the Festivity has some pre-Hispanic roots, pagan rituals and costumes are widely present by local Quechua and Aymara communities as well. Among performances, the most famous and notable is la Diablada. It is based on the legend about miners, who went to hell and were saved by the Virgin de la Candelaria.
Find hotels and airbnbs near Fiesta de la Virgen de la Candelaria (Map)