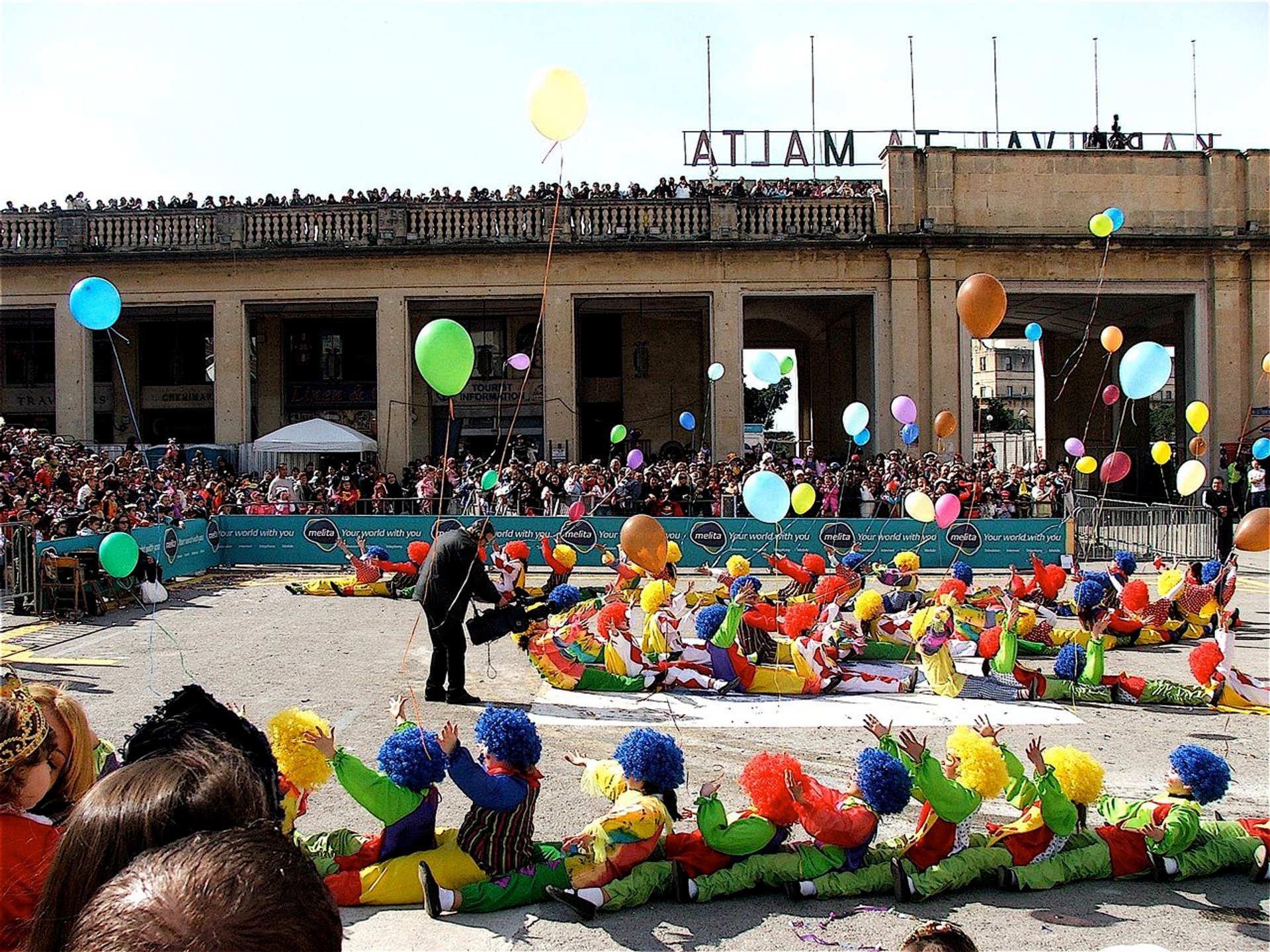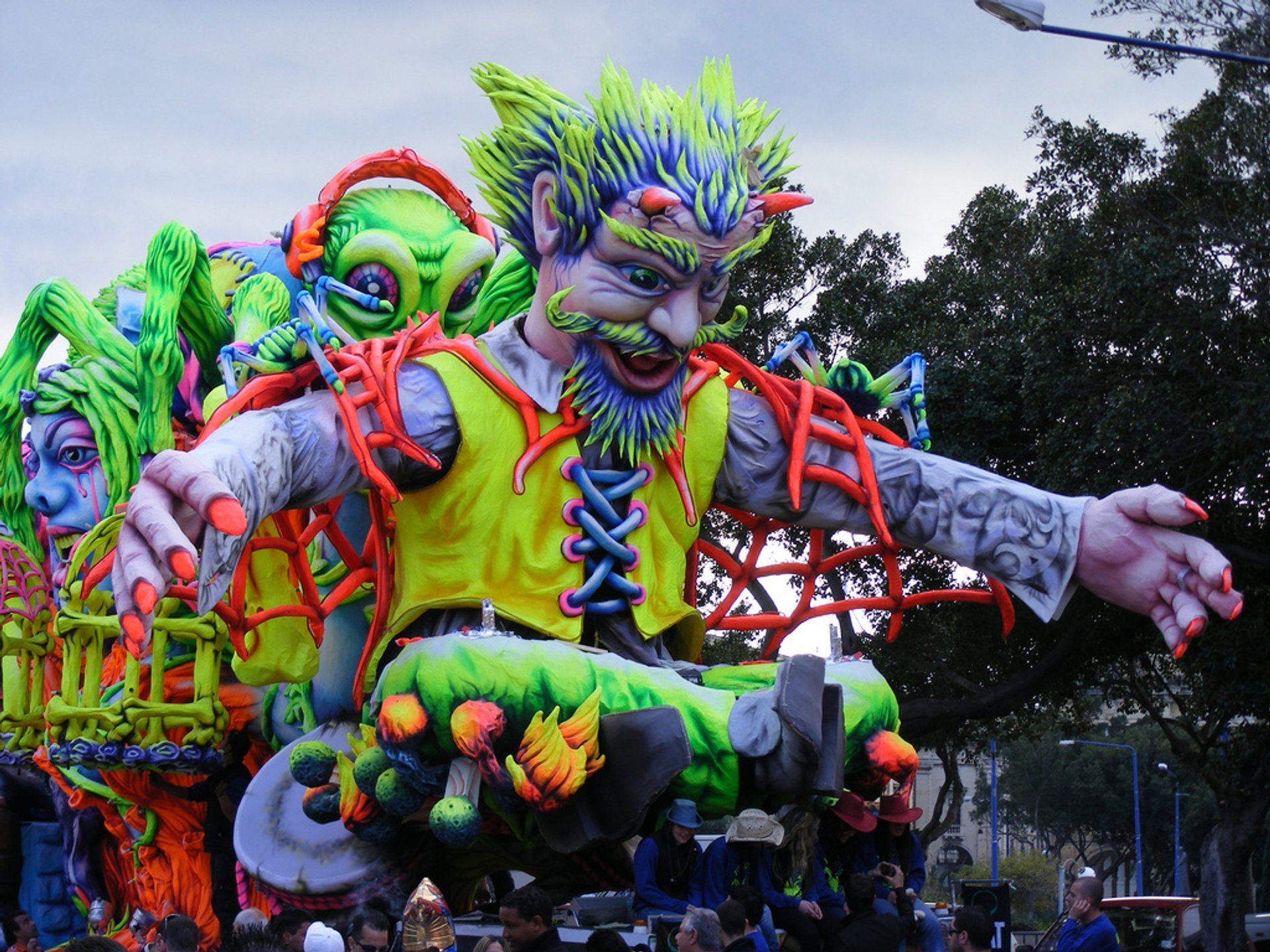 See accommodations nearby
Don't skip one of the most exciting seasonal events in the country—the Malta Carnival! It's a real delight adding a splash of colour to winter! The Carnival is celebrated right before the start of Lent, at the end of February and lasts for 5 days. The festival takes place across the islands, with the main celebrations in the capital, Valletta, where thousands gather to watch parades of colourful floats, music bands, and party-goers in bright costumes and grotesque masks.
The Carnival in Malta is an old tradition dating back more than six centuries. The Knights of the Order of St. John were the pioneers of the celebration and introduced strength competitions and carnival balls to Maltese traditions, which have survived till modern times. The Carnival in Malta withstood the test of time and today enjoys massive popularity with locals and an increasing reputation with foreigners. Anyone is allowed to wear costume, cover his face with a mask, and fool around the streets during the Carnival. The Malta Carnival is simple merriment, spontaneity, and downright silliness.
Besides the Maltese capital, the Carnival's main parades are held in some other towns such as Floriana (island of Malta) and Nadur (island of Gozo). The Carnival begins in the morning in the streets and continues late into the night at the bars and clubs. During Carnival, you can find a special cake named 'Prinjolata' which is usually very big, but you can also buy mini-sized "prinjolata" as a souvenir.