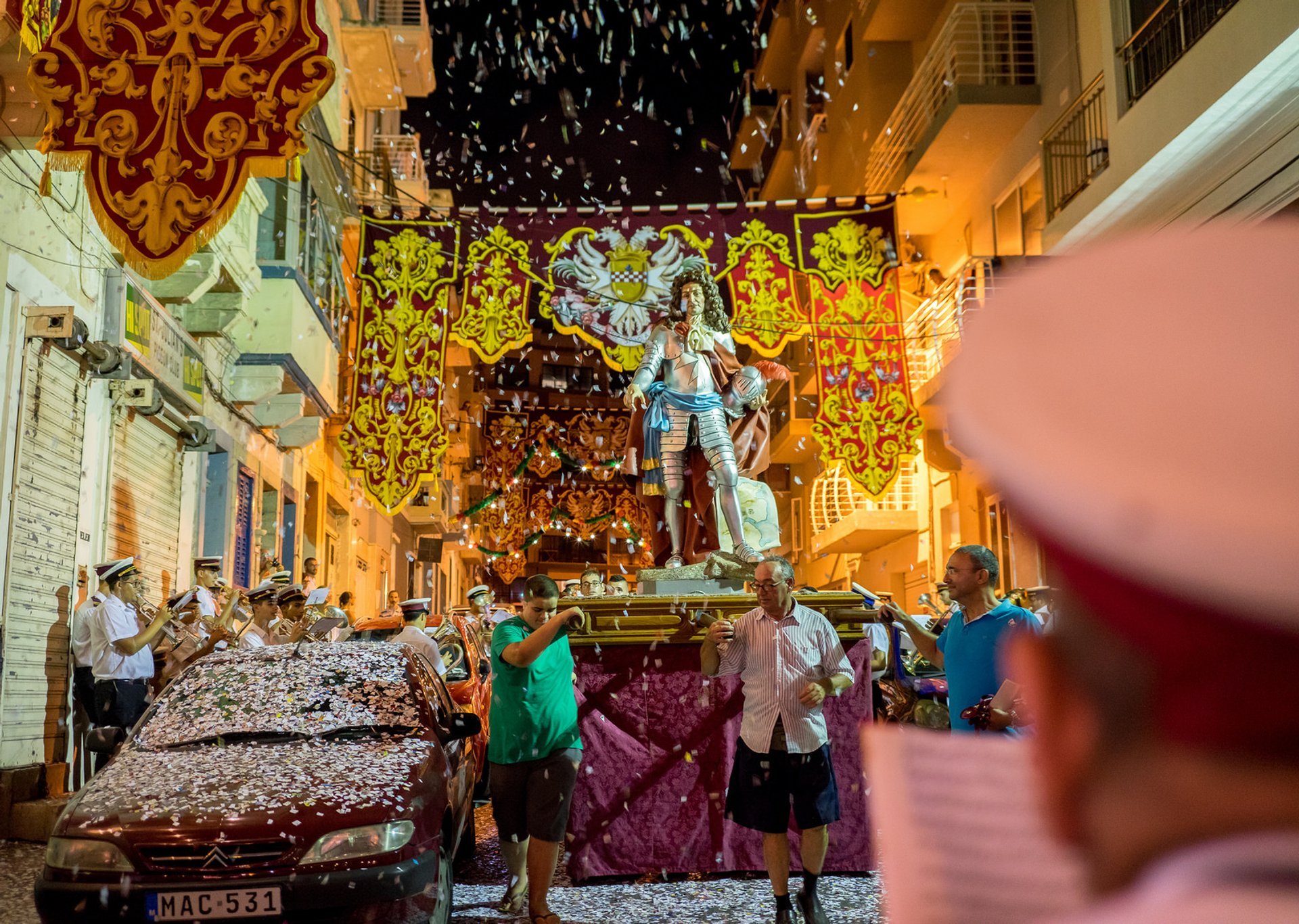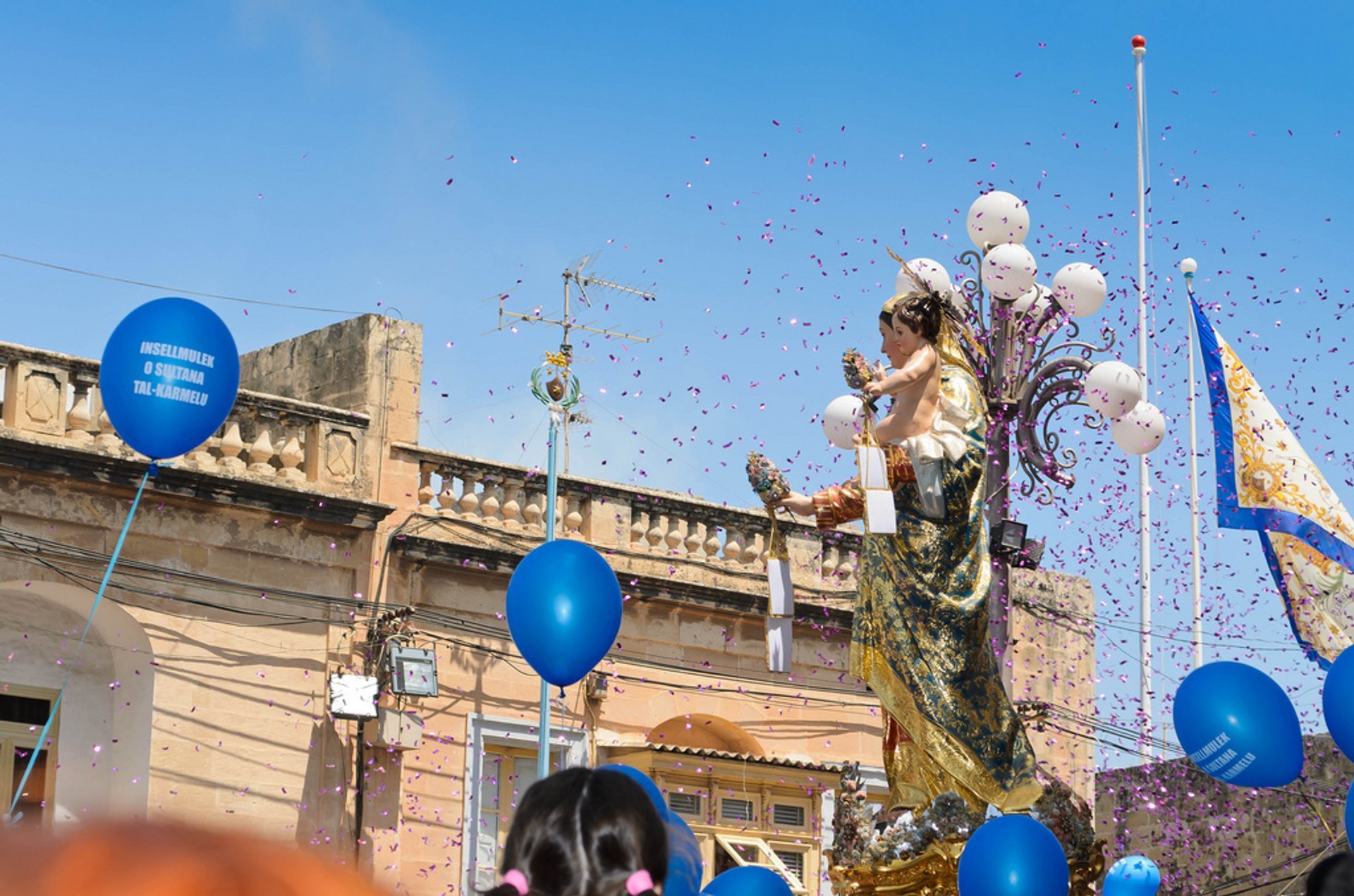 During the summer weekends Maltese towns and villages celebrate famous festas or feasts—days of their patron saint or other revered saints in their churches. In Malta, this period lasts roughly from late May to October. People celebrate a "festa" (feast) for three or more days. During these days the main streets and squares, balconies, and rooftops of houses are decorated with bright festoons, illuminations, national or other coloured flags, statues, and flowers.
And what is a feast without fireworks! Maltese people gather in the central square and admire the magical colours of a lighted sky. Famers also offer cheese and meat, wine, and sweets. The holiday is full of lots of music and features a traditional church mass.
The most spectacular summer festas in Malta are: Our Lady of the Lily in Mqabba (3rd Sunday of June), Saint Philip in Zebbug (2nd Sunday of June), Mount Carmel in Zurrieq (last Sunday of July), Saint Mary of Imqabba, Qrendi (on August 15), Għajnsielem Festa – Our Lady of Loreto (last Sunday of August) Saint Catherine in Zurrieq (1st Sunday of September), and closing festa—the Nativity of Our Lady in Mellieha and Naxxar (September 8).