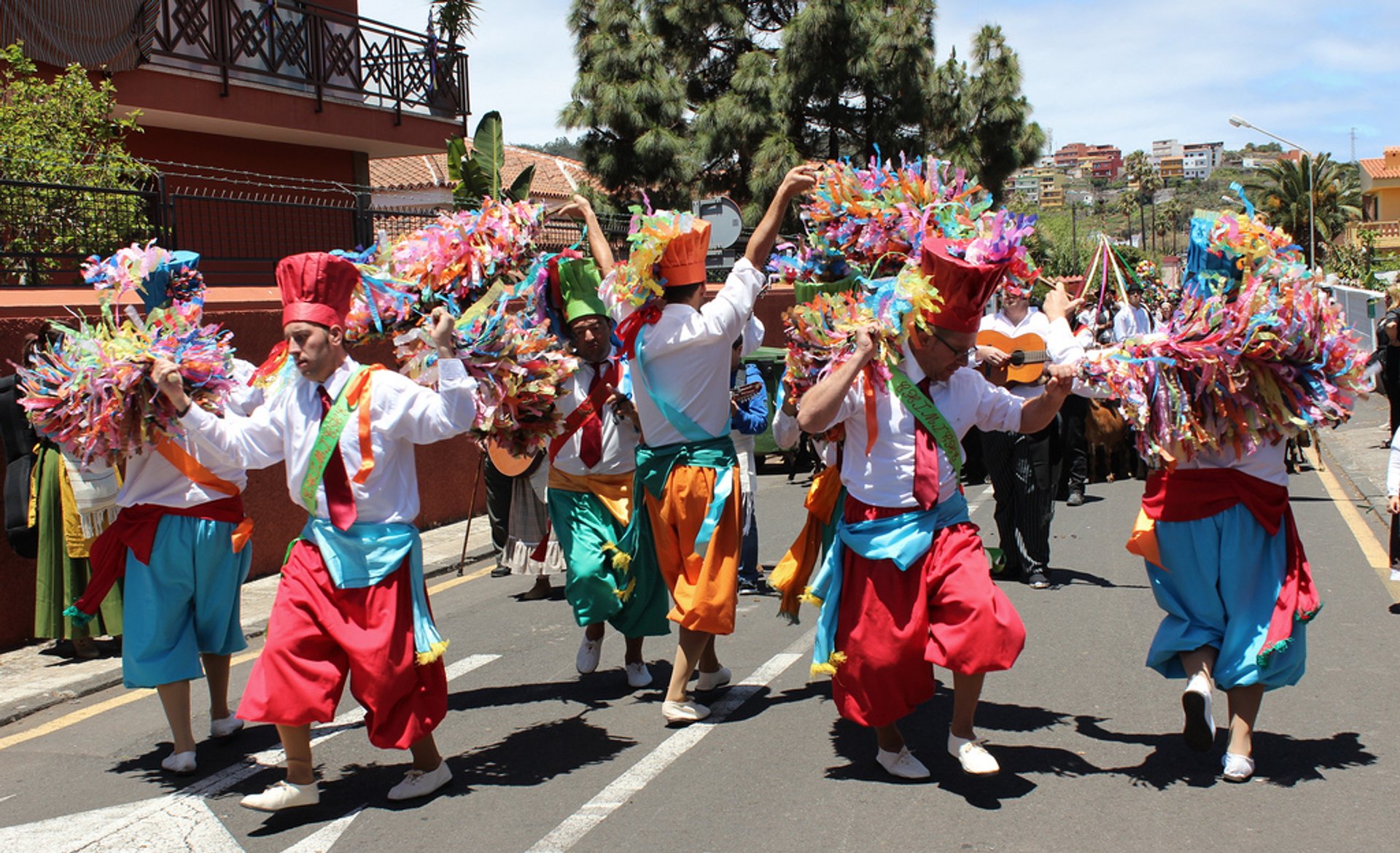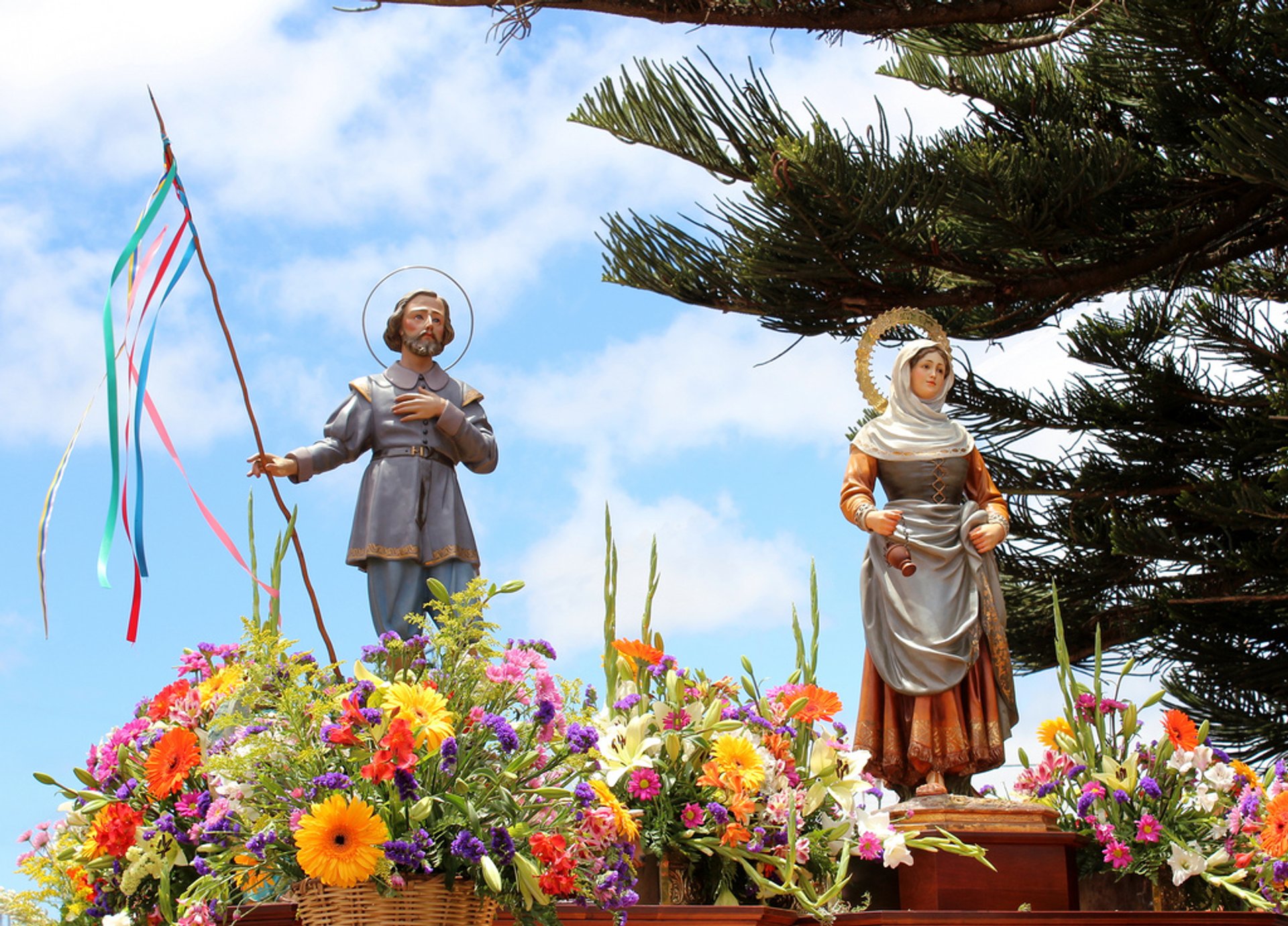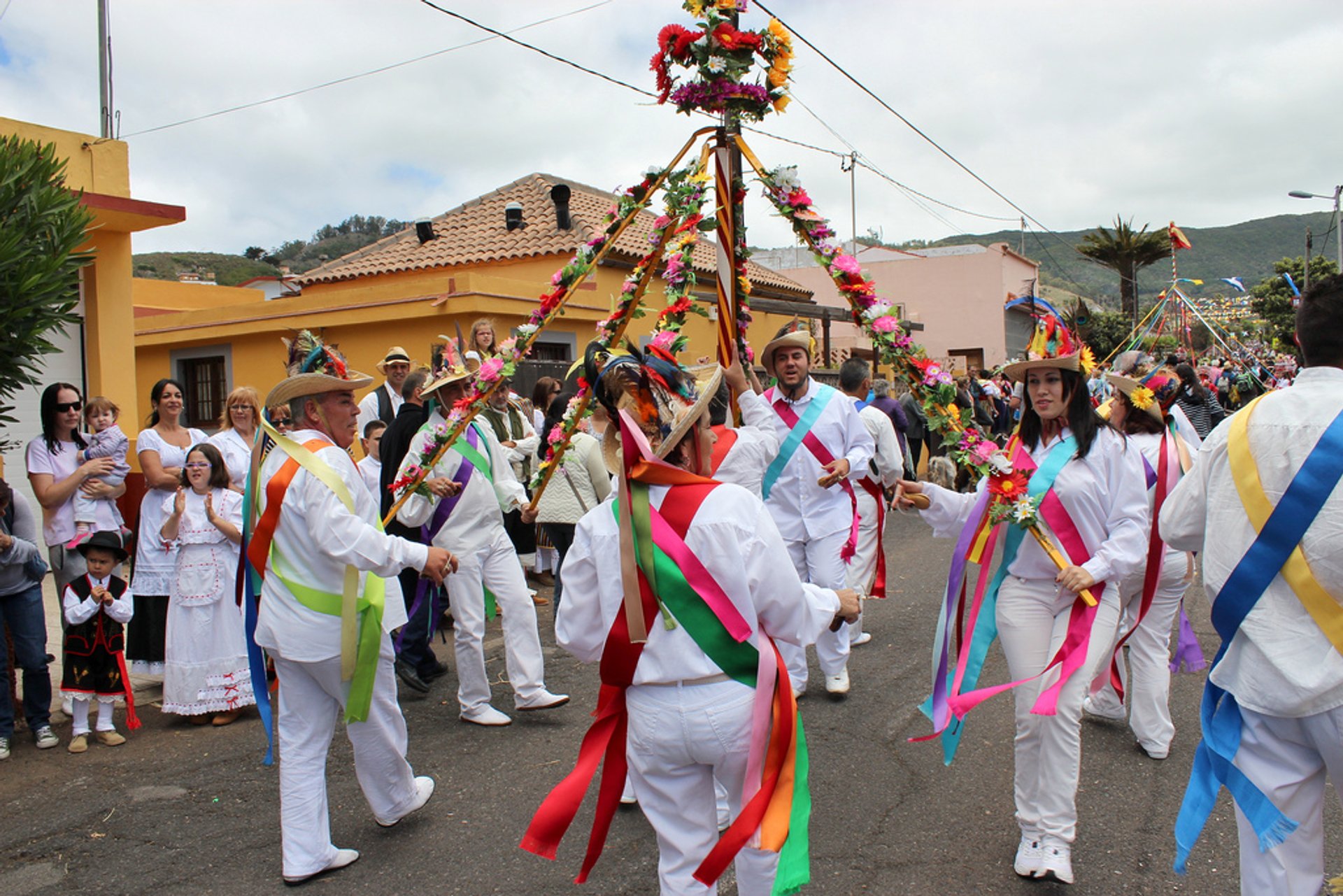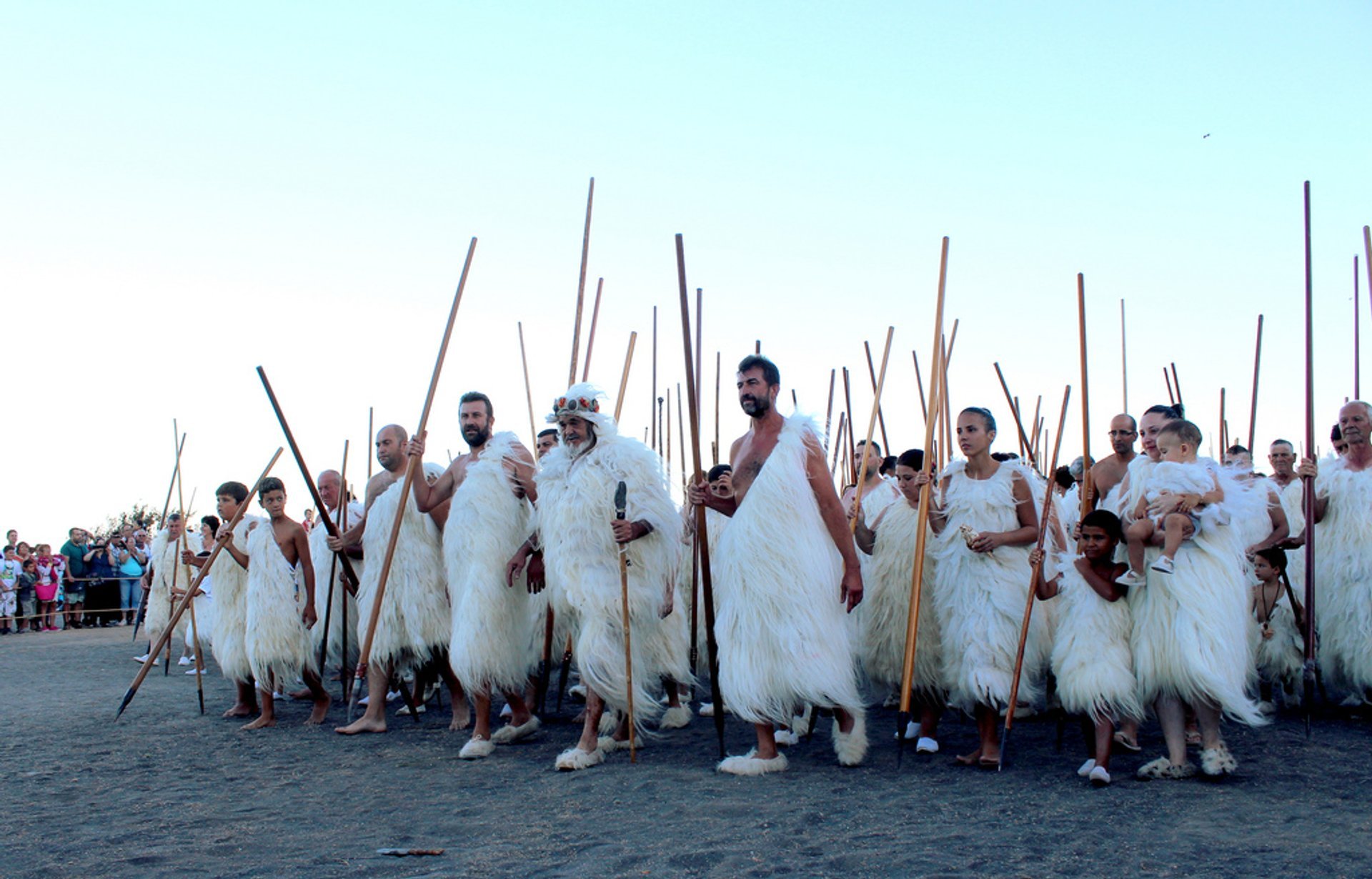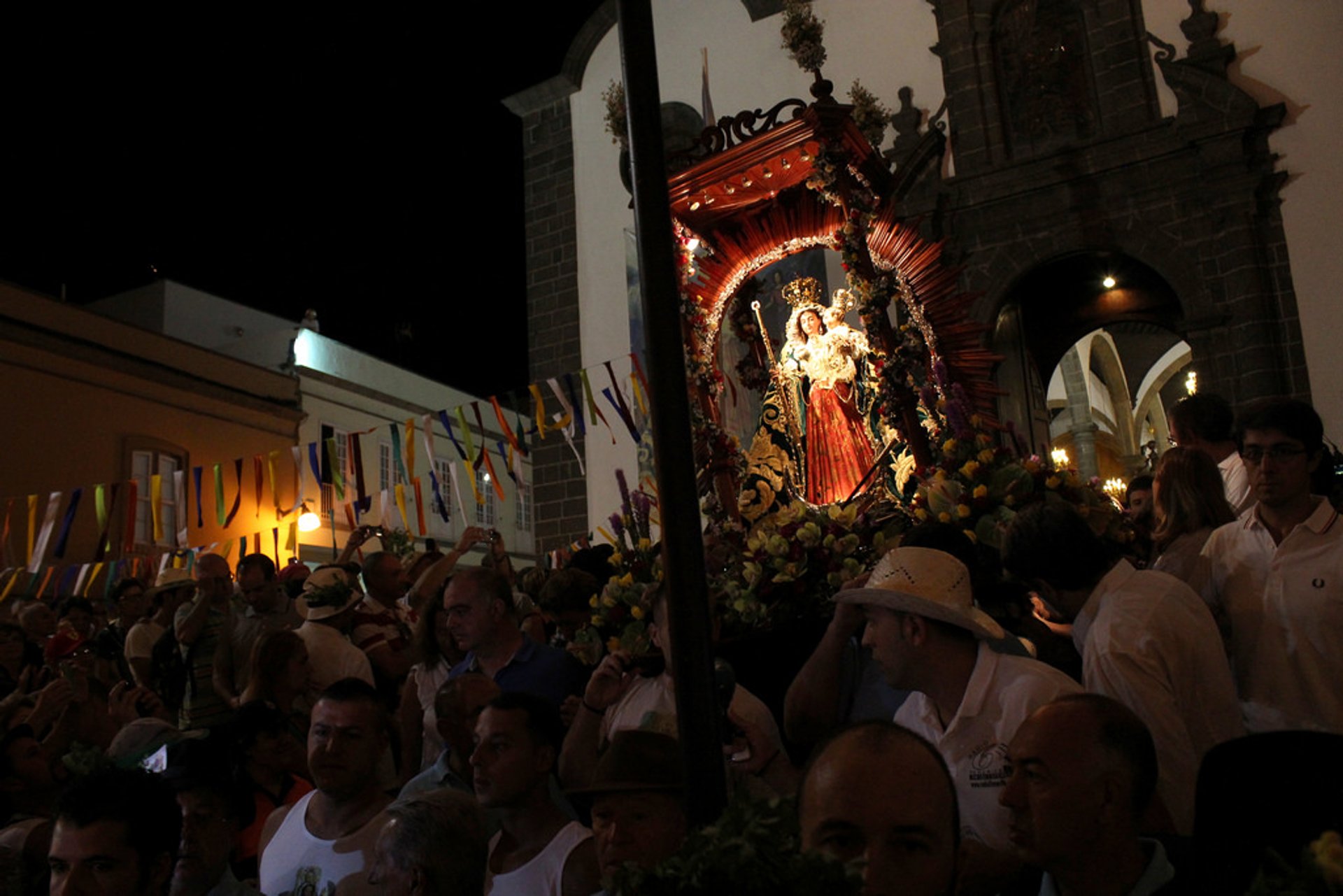 Unique and interesting traditions of celebrating the good harvest are a part of the Canary Islands' culture and folklore. These traditional festivals, called Romerias, have a long history that goes back centuries. Each town and village celebrates it in its own specific way, on different dates, and honour different saints, but there are a lot of common things among them.
Decorating streets, houses, and whole towns are​ one common trait in every community. The patron saint of each village or town is carried in a colourful procession accompanied with folk music and traditional dances. Products that grow in each territory are carried on carts, pulled by cows or oxen to show the richness of the land. There are usually a lot of stalls on the streets, which offer visitors local wines, cheeses, fruits, cooked pieces of meat, baked pies, and other food. As a rule, all this is given out for free. Live music concerts, some workshops, dancing on the streets, and just having fun hanging around and observing what is going on is really the hallmark of these occasions.
Such celebrations can last for weeks. You'll love them. The most famous are Romería of San Benito in La Laguna, the festivity of San Roque in Garachico, San Antonio de Padua in Granadilla, San Isidro, Los Realejos or San Agustín in Arafo, Arona, Buenavista, La Orotava, San Antonio Abad, and San Marcos in Tegueste which is considered to open the season of romerías on the 24h of April. The oldest romería held in the Canary Islands is​ Nuestra Señora del Socorro in Guimar, which has over one hundred years of celebrations.
Find hotels and airbnbs near Romerías de Tenerife (Map)