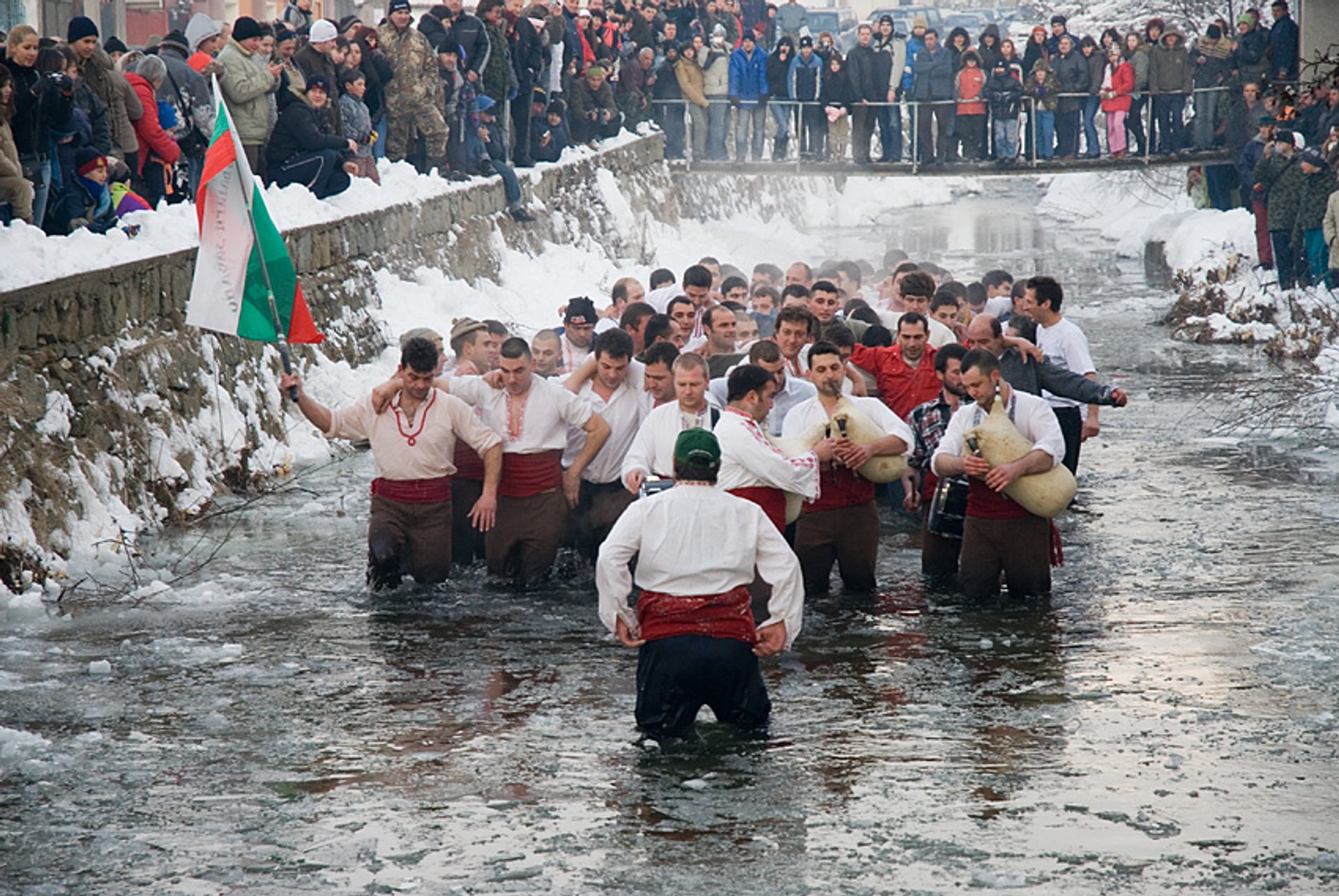 Epiphany, or St. Jordan Day, is one of Bulgaria's most revered holidays and the third most important Christian holiday of the year. This holiday is closely connected with water and bathing. It is believed that the water on this day is purified and contains more value. After masses in the temples, priests and crowds go to the nearest river or pond to throw a cross into the water.
This spectacular action gathers not only the faithful but also crowds of onlookers. Young men are usually trained to take the cross out of the water. It is believed that whoever takes out the cross thrown by the priest first, will be successful and happy.
Girls also take part in this feast but in their own way. Before sunrise, they go to a stream to pour themselves "baptized" water and wash their home icons and their faces.
Find hotels and airbnbs near Epiphany or St. Jordan Day (Map)