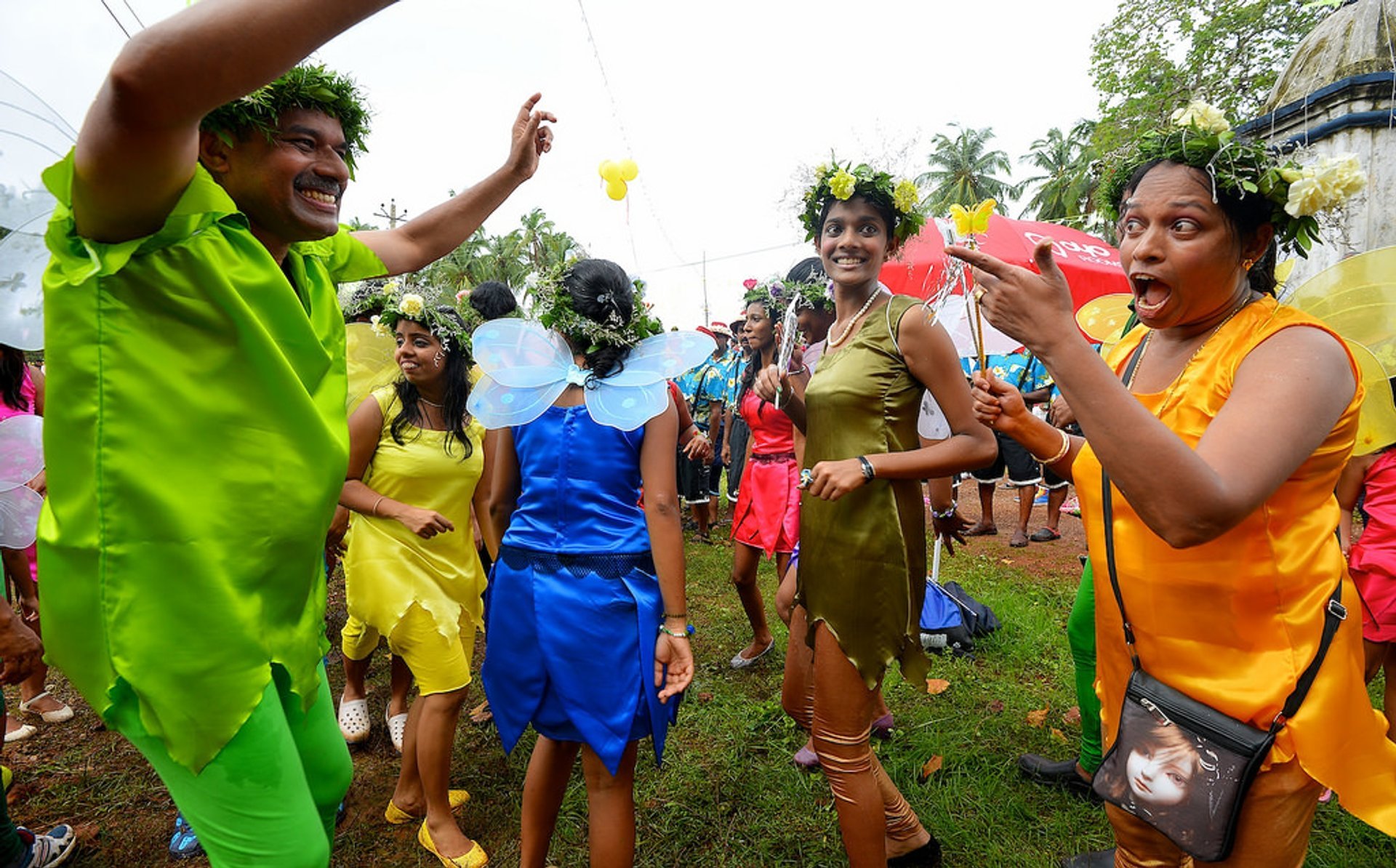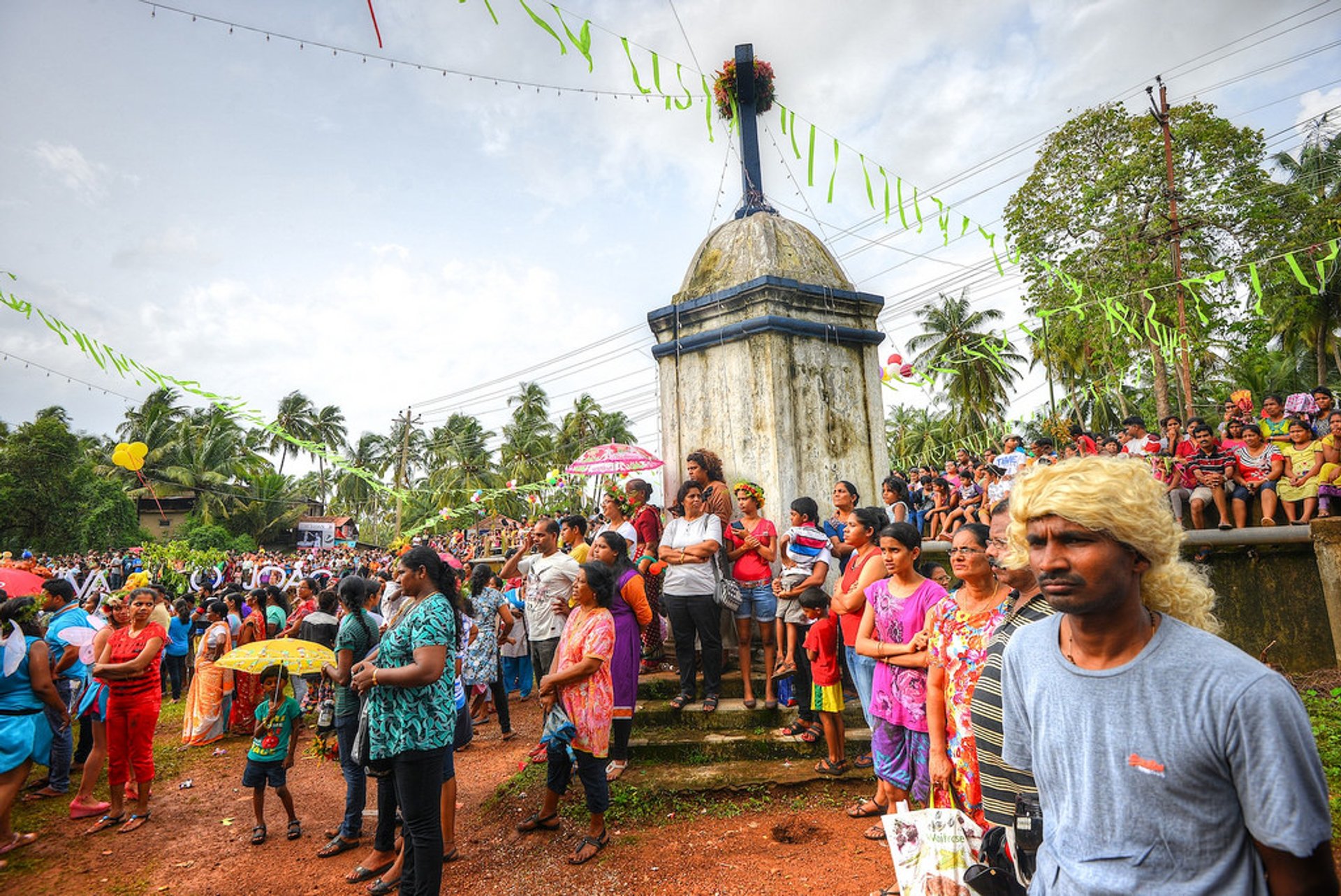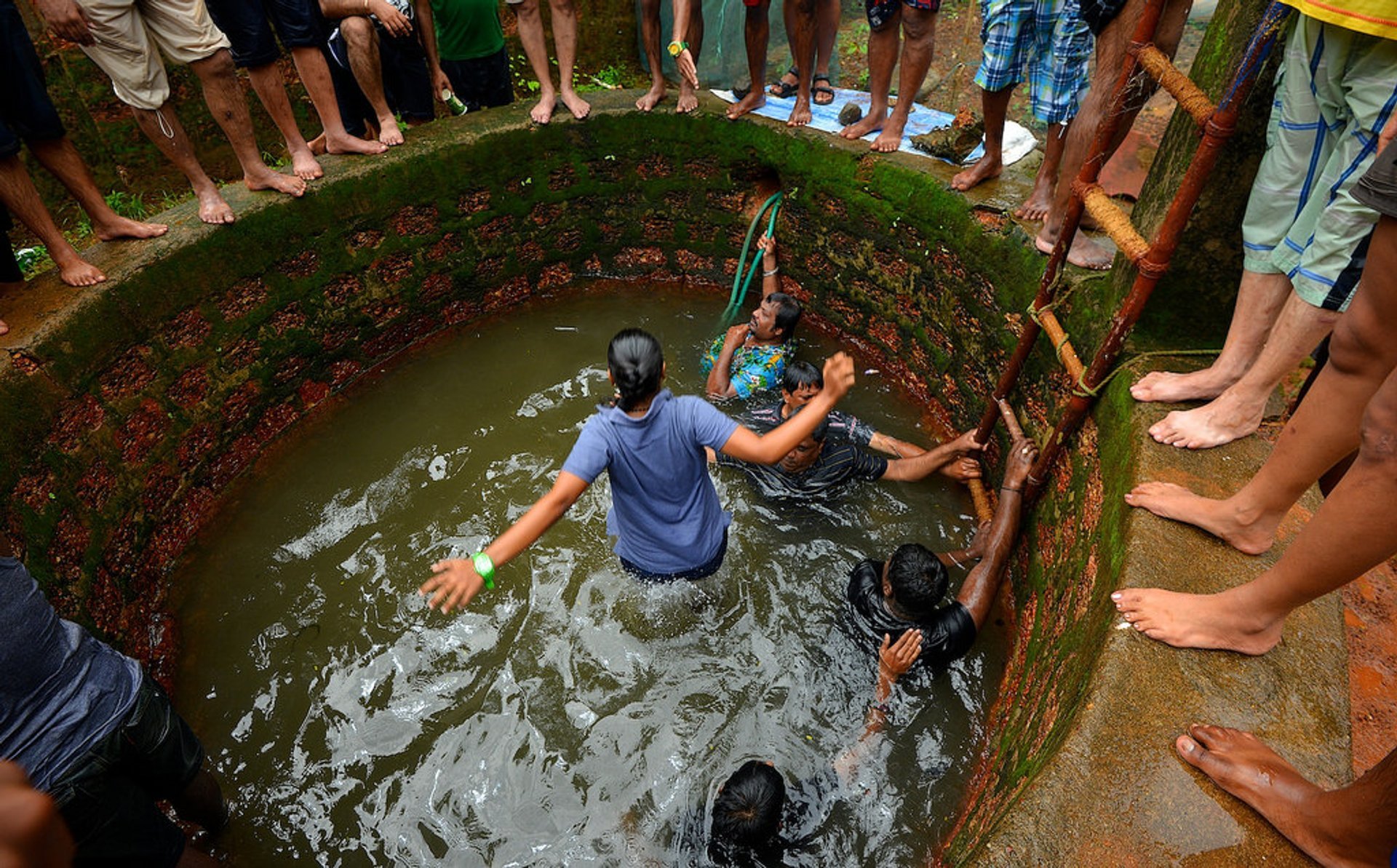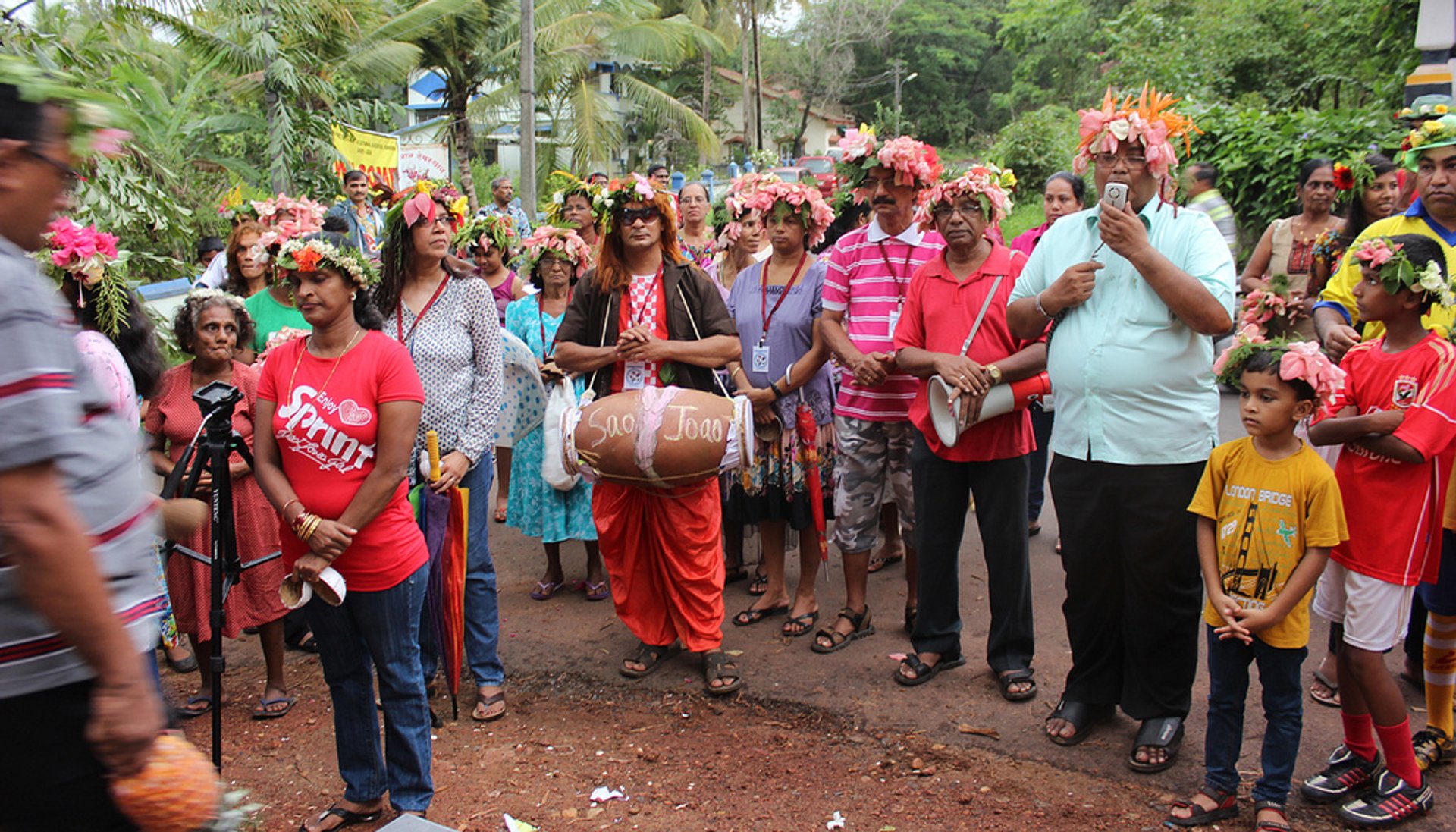 The Sao Joao festival, a part of Goa's Portuguese heritage, takes place at the beginning of the monsoon season. This Christian holiday has a loud celebration in North Goa, but it's not that common in the southern part of the state. It is popular mostly among young people in Goan villages. During this day young people wear crowns made out of fruits and leaves called 'kopels.' They also jump into a well just for fun.
At the feast of St John, the Baptist young men in Goa jump into wells, ponds and streams to retrieve gifts that are thrown in there by older members of the community. People wearing kopels and colorful clothes often meet near a stream greeting lavishly decorated boats and floats. Interesting boat festivities take place in the village of Siolim and you can join various cultural activities during the day, such as kopel making competitions.
At some southern villages, visitors can observe Sangodd, a large decorated float made from banana tree trunks. The most active villagers parade on Sangodd, singing Mandos and religious hymns about San Joao. All Sangodd parade participants wear uniform clothes. Newly married couples make offerings of fruits, flowers or a bottle of feni. Feni is a spirit produced in Goa from cashew and toddy palm juice. It is consumed in large quantities during San Joao celebration.
Later on, everyone enjoys delicious festive food. There is also a tradition of exchanging fruits and other treats among friends and relatives.
Find hotels and airbnbs near Sao Joao Festival (Map)