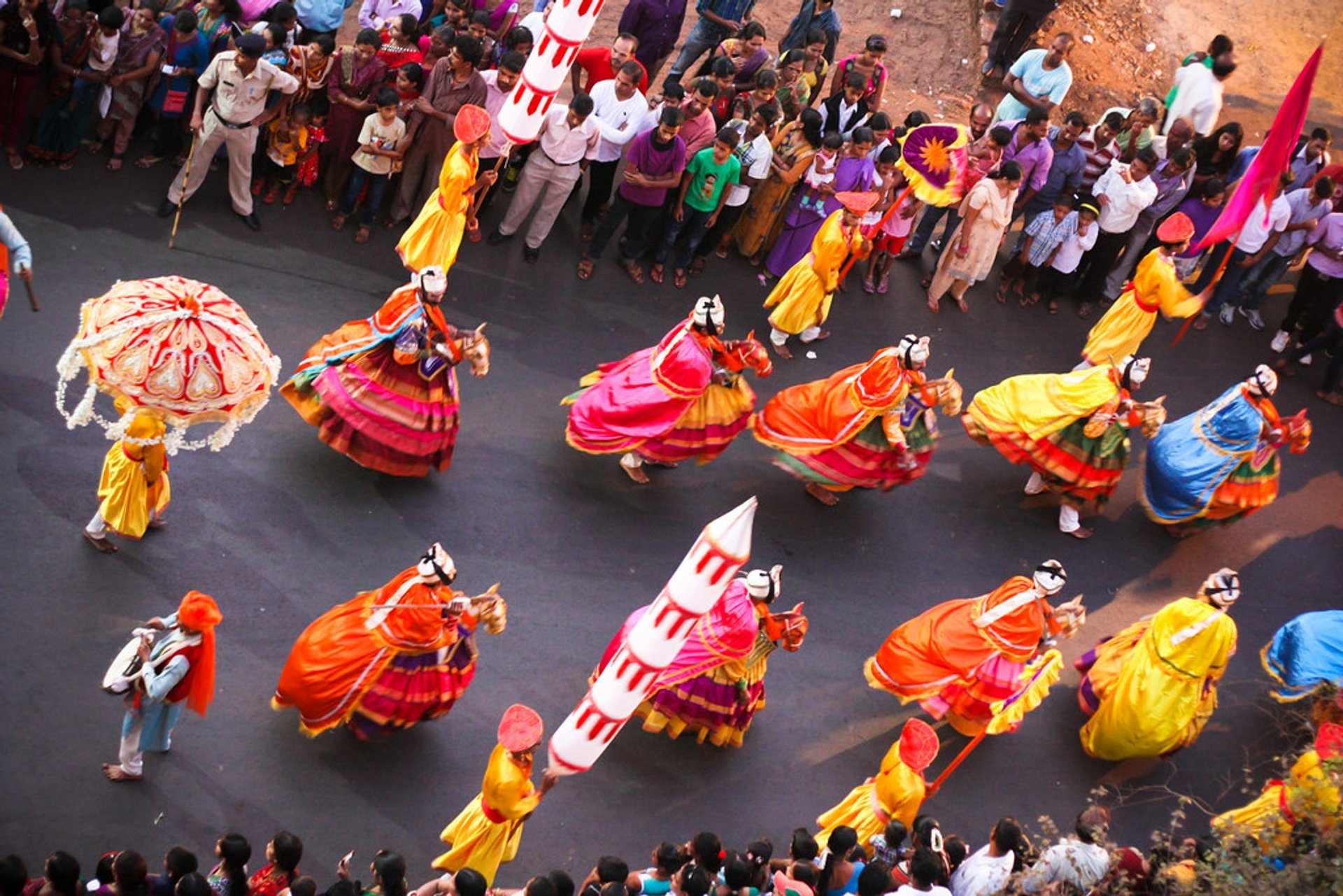 Show accomodations nearby
Amazing float parades, lots of colour, mythological scenes, traditional singing, and music ensure an unforgettable Shigmo in Goa.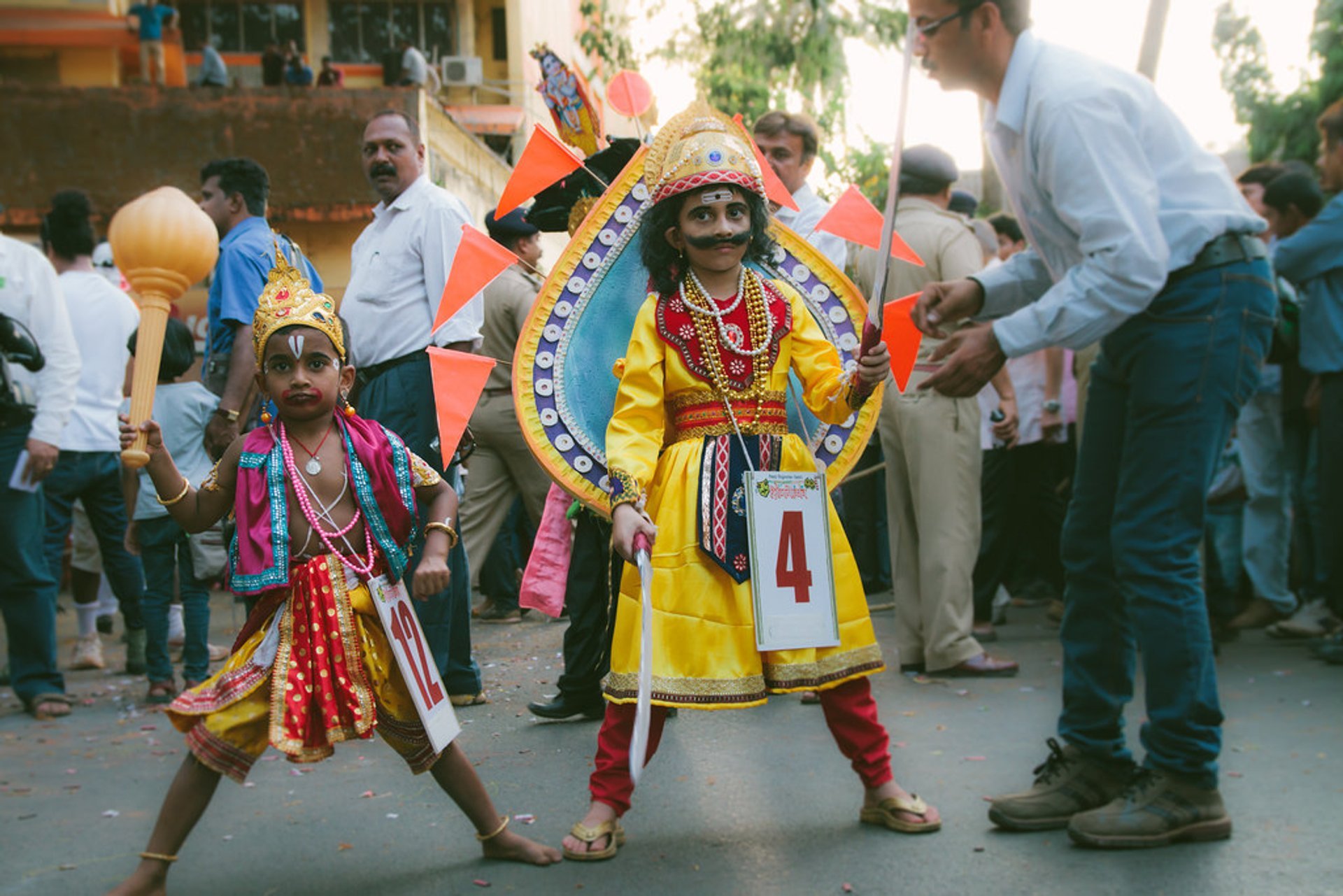 This grand two-week celebration of spring and colour starts with prayers to Gods and Goddesses of villages and ends with huge parades and loud parties. The main parade depicts the common life of Goan people through performances.
Show accomodations nearby
Shigmotsav, as it is also called, is one of the most popular Hindu festivals in Goa. You can observe colorful costumes, special multicoloured flags, and unique musical instruments like Dhol Tasha and flutes. Locals also carry large drums from home to home, dancing to their sound. Check it out as large processions cross the streets, dancing traditional dances, accompanied by traditional instruments.