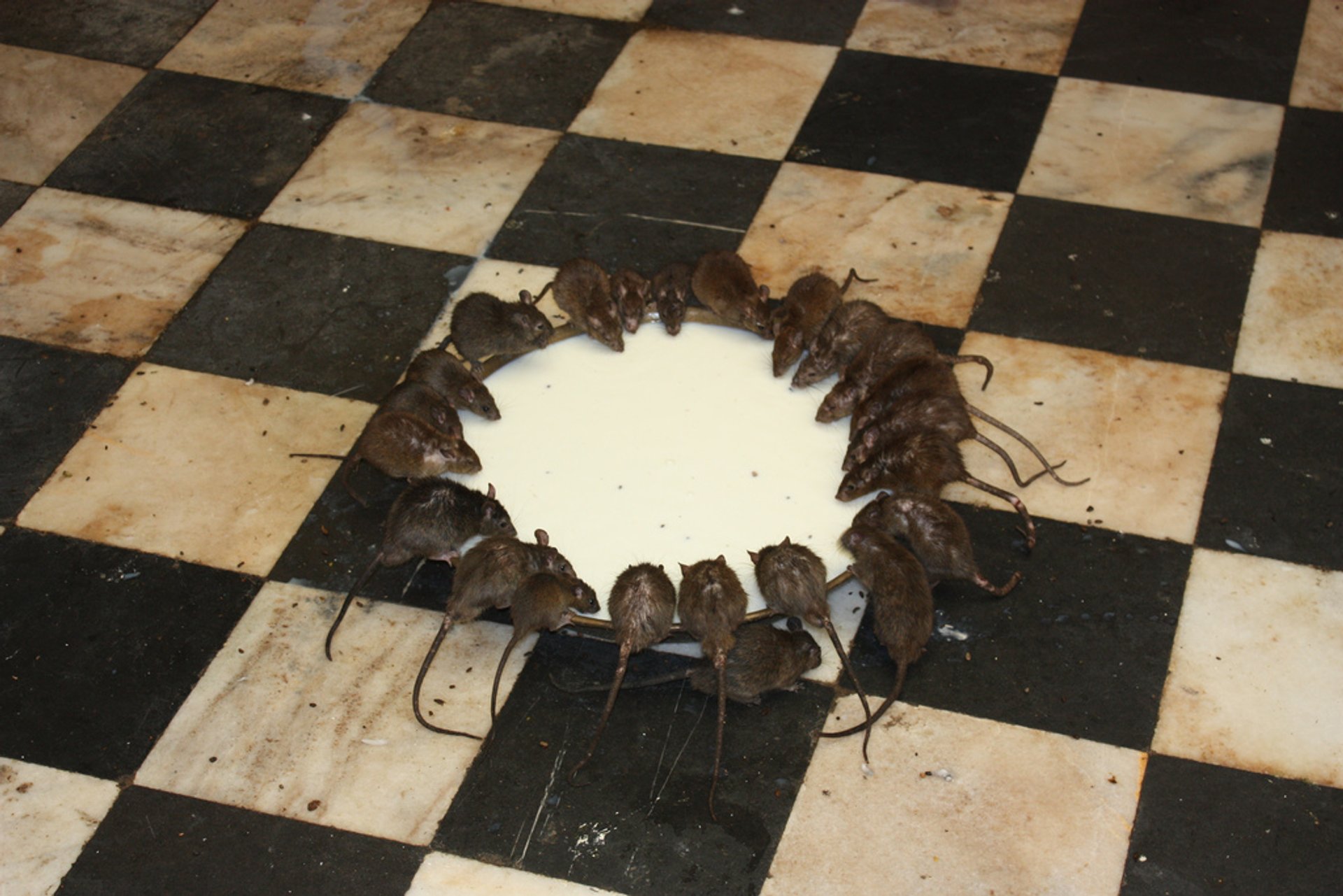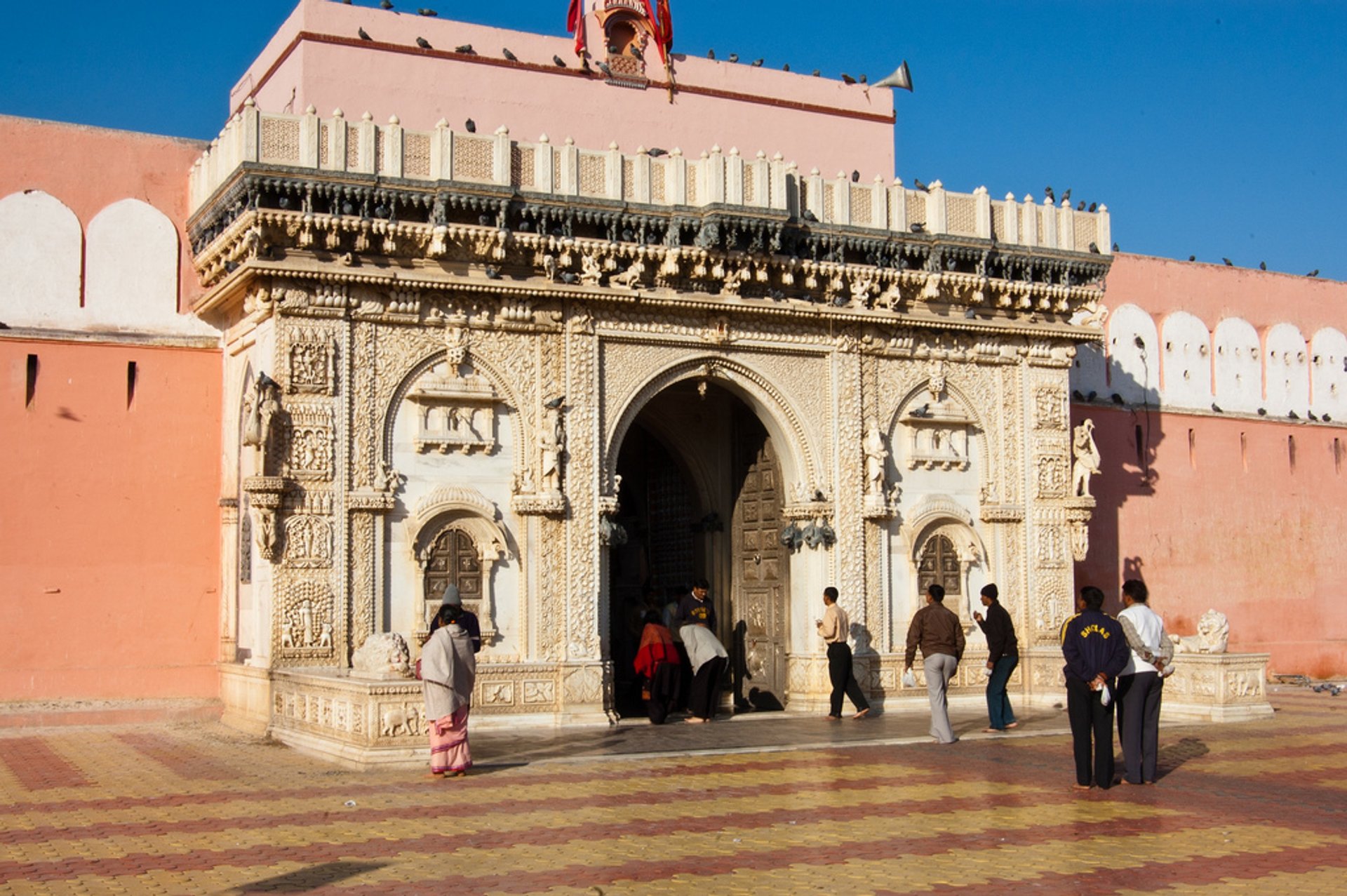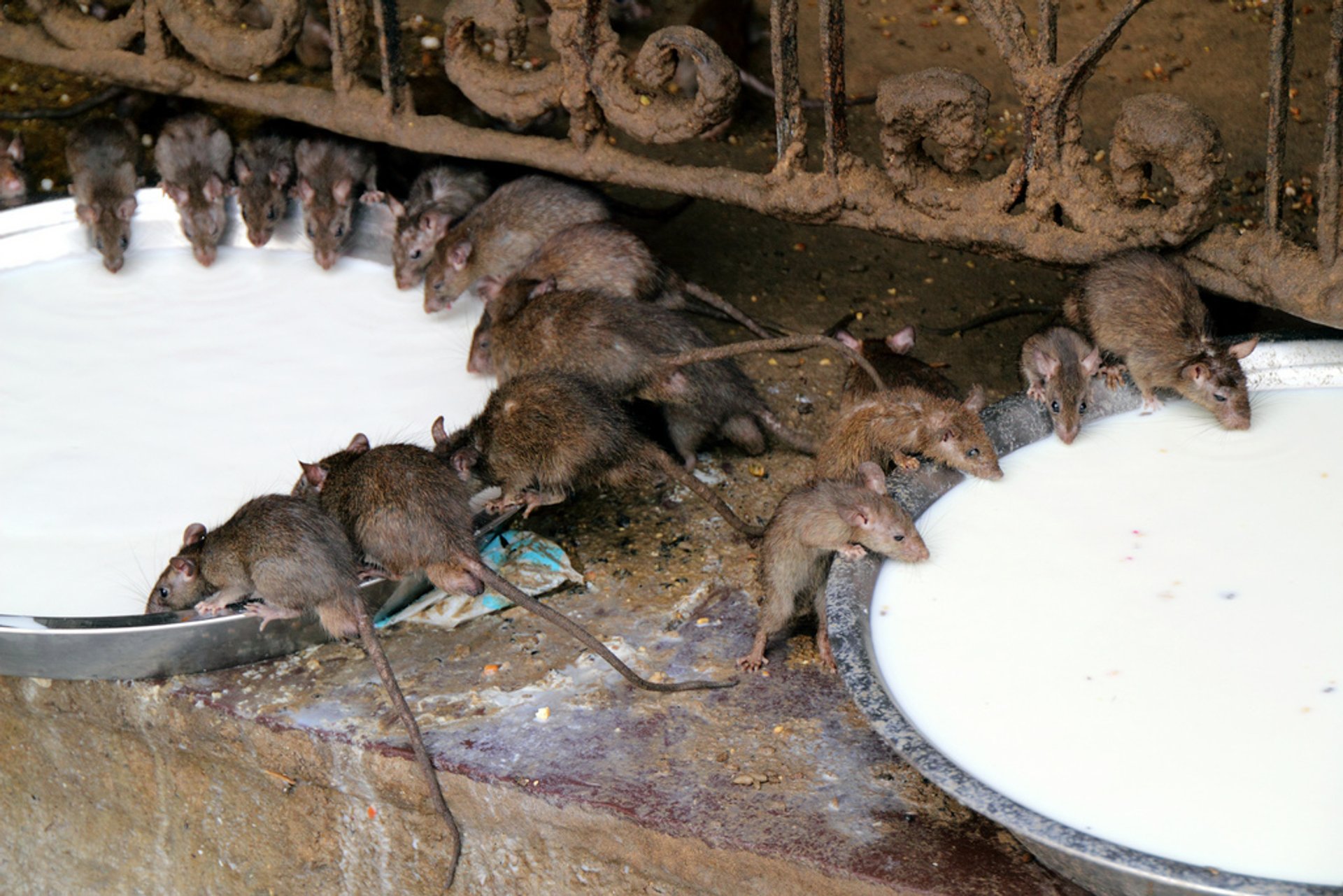 Rajasthan is well-known not only for its history and cultural heritage but enchanting festivals and fairs. One of such is the Karni Mata Fair at the Karni Mata Temple (also known as the Rat Temple) which makes for an interesting attraction for tourists. The fair is organized twice a year during March–April and September–October. It's organized with great love, discipline, and joy with the whole town taking part in it.
The festival is dedicated to the mystical Karni Mata who was believed to have supernatural powers. Because of all her kindness to the poor and downtrodden, she was worshipped as a goddess in Bikaner and a beautiful temple for worship made of marble and stone was built after her mysterious disappearance.
Before the start of fair, an idol of Karni Mata is remarkably decorated with a golden crown as well as with garlands and expensive jewelry. The temple gates open to the devotees at 4:00 am during the fair and everyone who wishes can ask for a blessing.
An oddity of this temple is that it is home to more than 1,000 rats, but they are not chased away—they are offered food and protection instead. Moreover, feeding the rats brings good luck, as does a brown rat running across your legs. If you don't mind the attention it makes for an interesting stop on your journey in India!
Find hotels and airbnbs near Karni Mata Festival (Map)