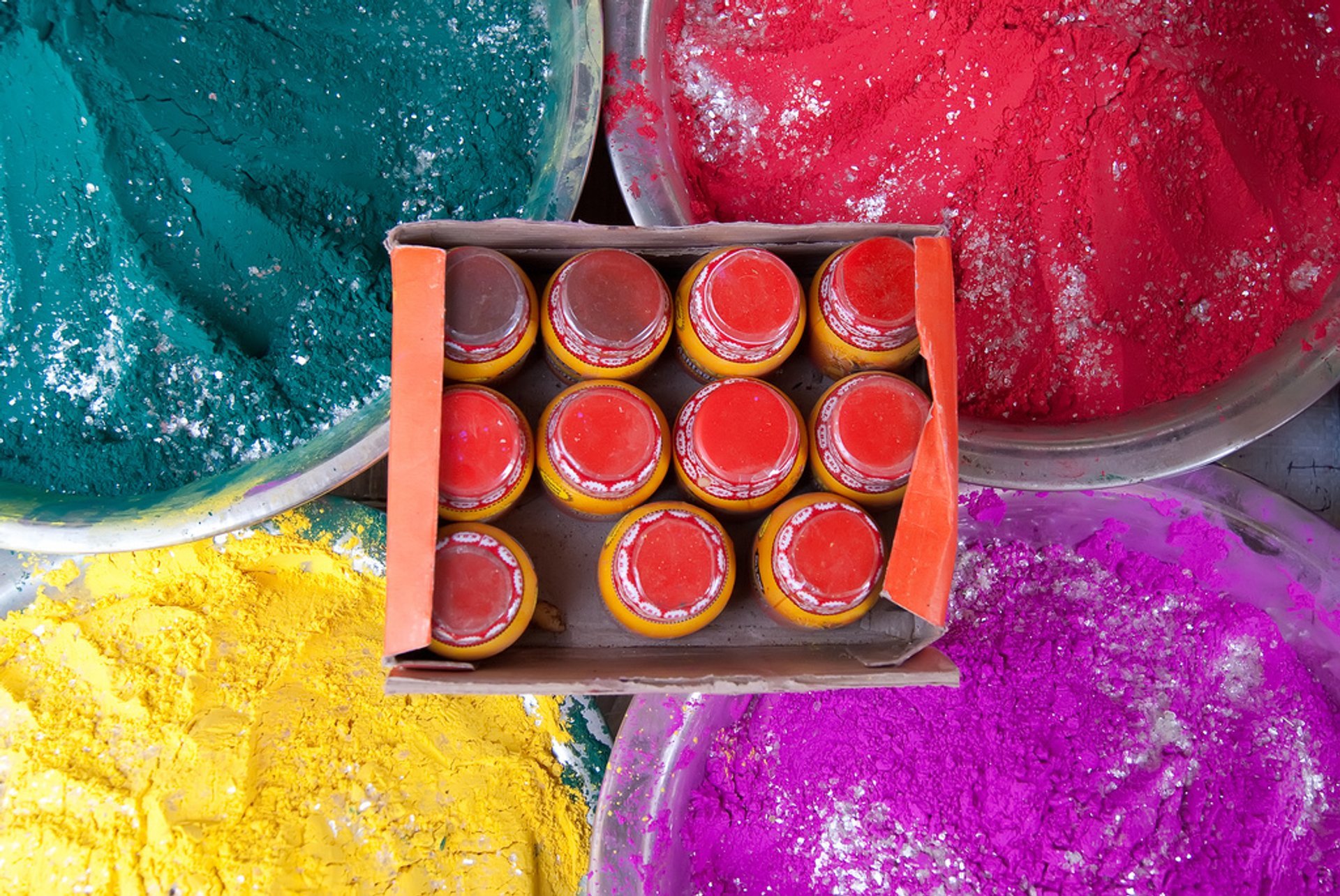 This festival unites everyone including foreign travelers. Exciting and popular Holi or "Festival of Colors" is based on the Hindu calendar and takes place on the full moon in the end of February or early March. It is a celebration the victory of good over evil, and commemoration of the burning of the demoness Holika. The event also marks the end of winter and hopes for the upcoming spring harvest. Activities take place almost all over India. They most typical celebrations range from traditional temple rituals to modern parties with DJs, bhang, and plenty of colors.
The Holi festival in Agra is a favourite among travelers, as colourful powder and water are thrown on the crowds along with local intoxicating drink Bhang (made from cannabis) consumed by people while dancing, partying, and drenching each other with water and coloured powders.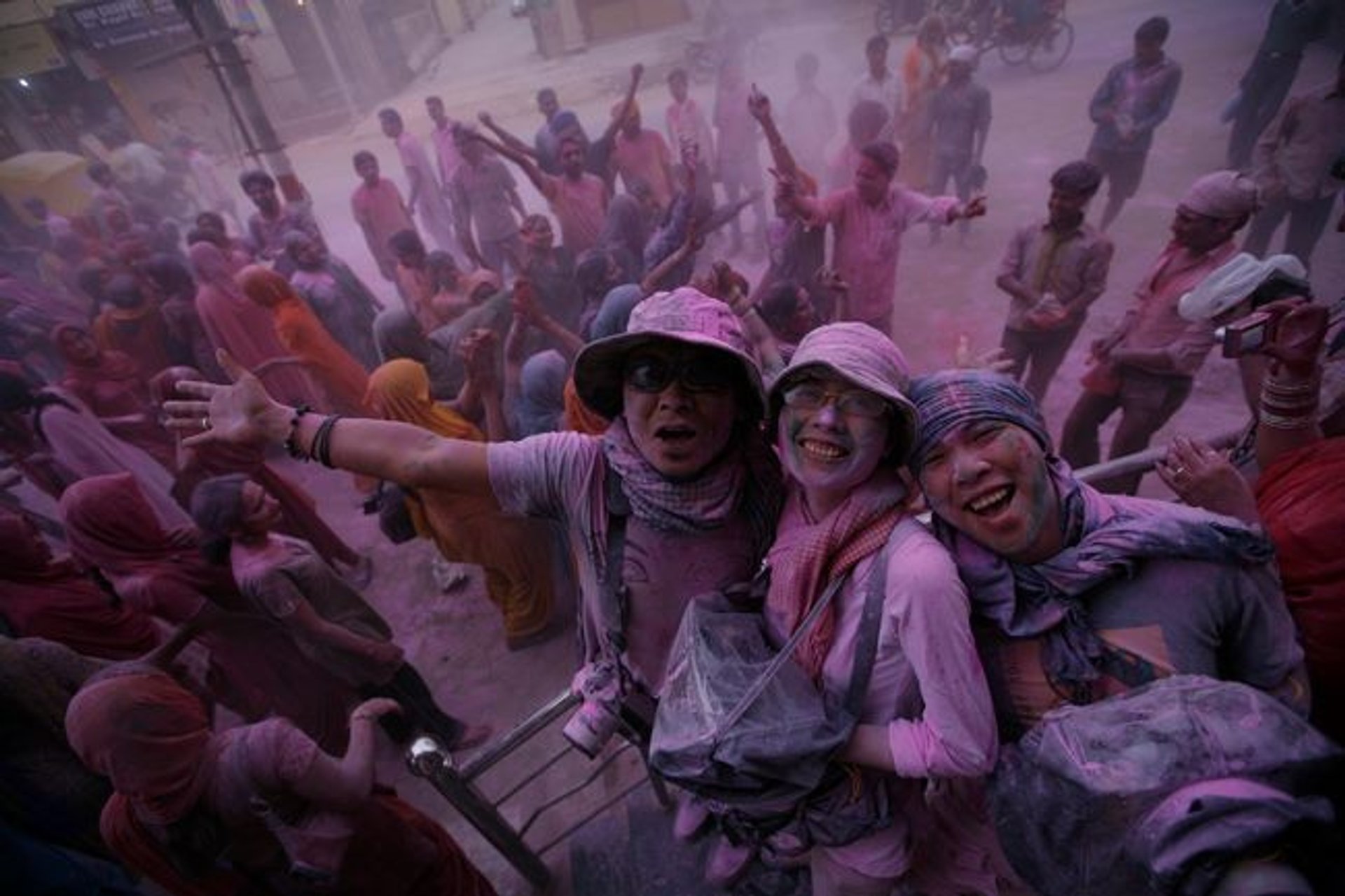 The local people of Agra celebrate this popular festival in the same manner as other destinations in the country, with bonfires on the first day and jovial water antics on the second. Especially they like to play Holi with foreigners with great zeal and joy.
Holi Festival Featured in