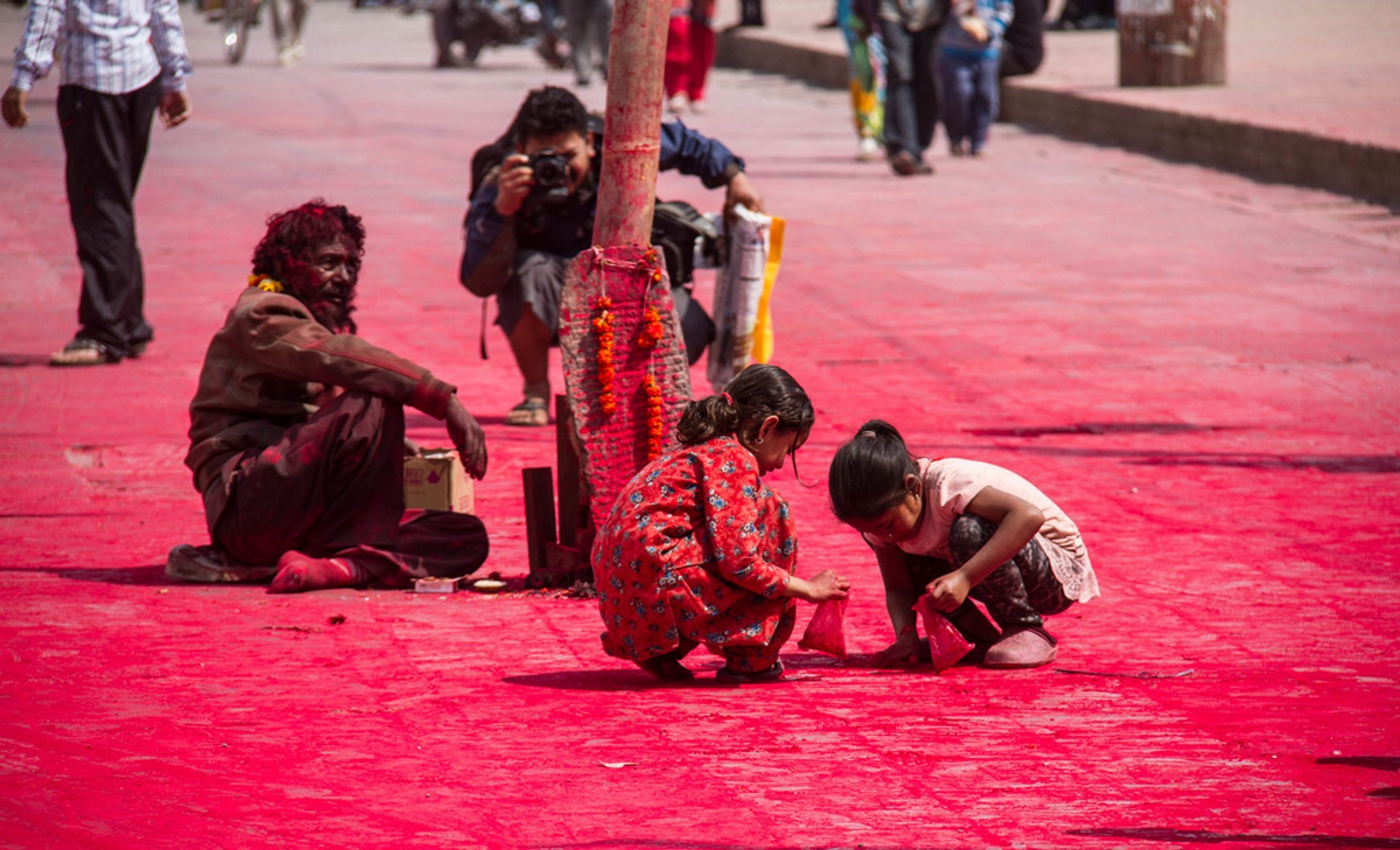 The festival generally lasts for a week, but the main activities happen in the first three days. Holi Festival in Nepal has a few traditions that are different from the Indian ones. During the first-day people put up a decorated wooden pole and keep it burning all night. Nepali women dressed in their best clothes, often in red sari, circle around the pole to pray for the blessings. This custom symbolizes the burning of the old year.
During the second-day special bonfires are lit to symbolize the death of demon Holika. Last, the third day is typically the most colorful. During this day, people get together and throw everything colorful at each other. It can be anything - colored water, color powder, everything that makes this day a chaotic but vivid picture. The most popular cities you can enjoy the festival are Kathmandu, Narayangarh, Pokhara, Hetauda, and Dharan. So put on some old clothes and spoil it with the most colorful specter!
Visit Durbar Square in Kathmandu to see it turn into a sea of colors, festivities, water, and music. You'll have a chance to see the best Nepali singers performing on stage. On this day, many stores in Kathmandu are closed. The festival comes to an end with a large Holi bonfire.
Find hotels and airbnbs near Holi Festival (Map)