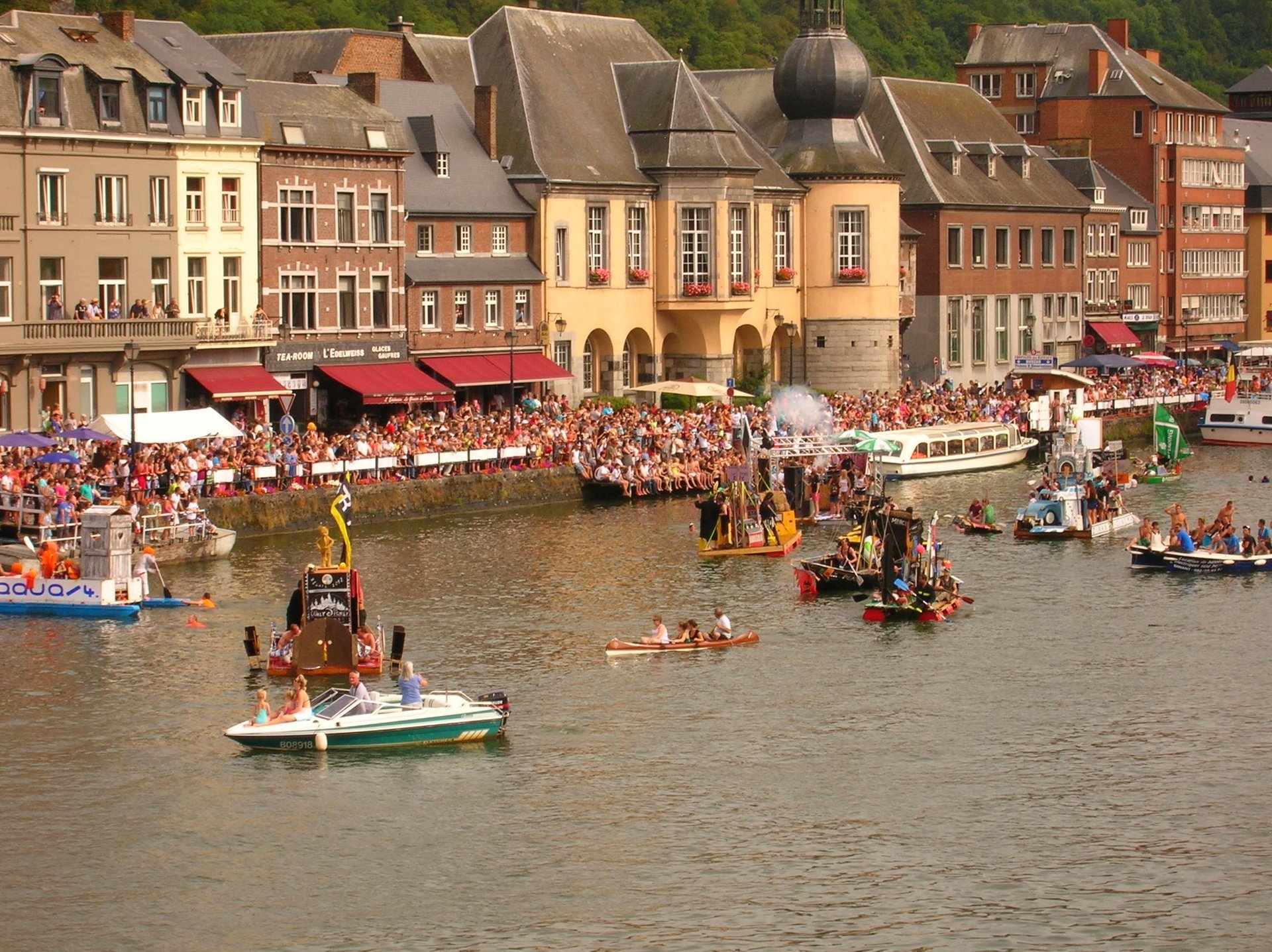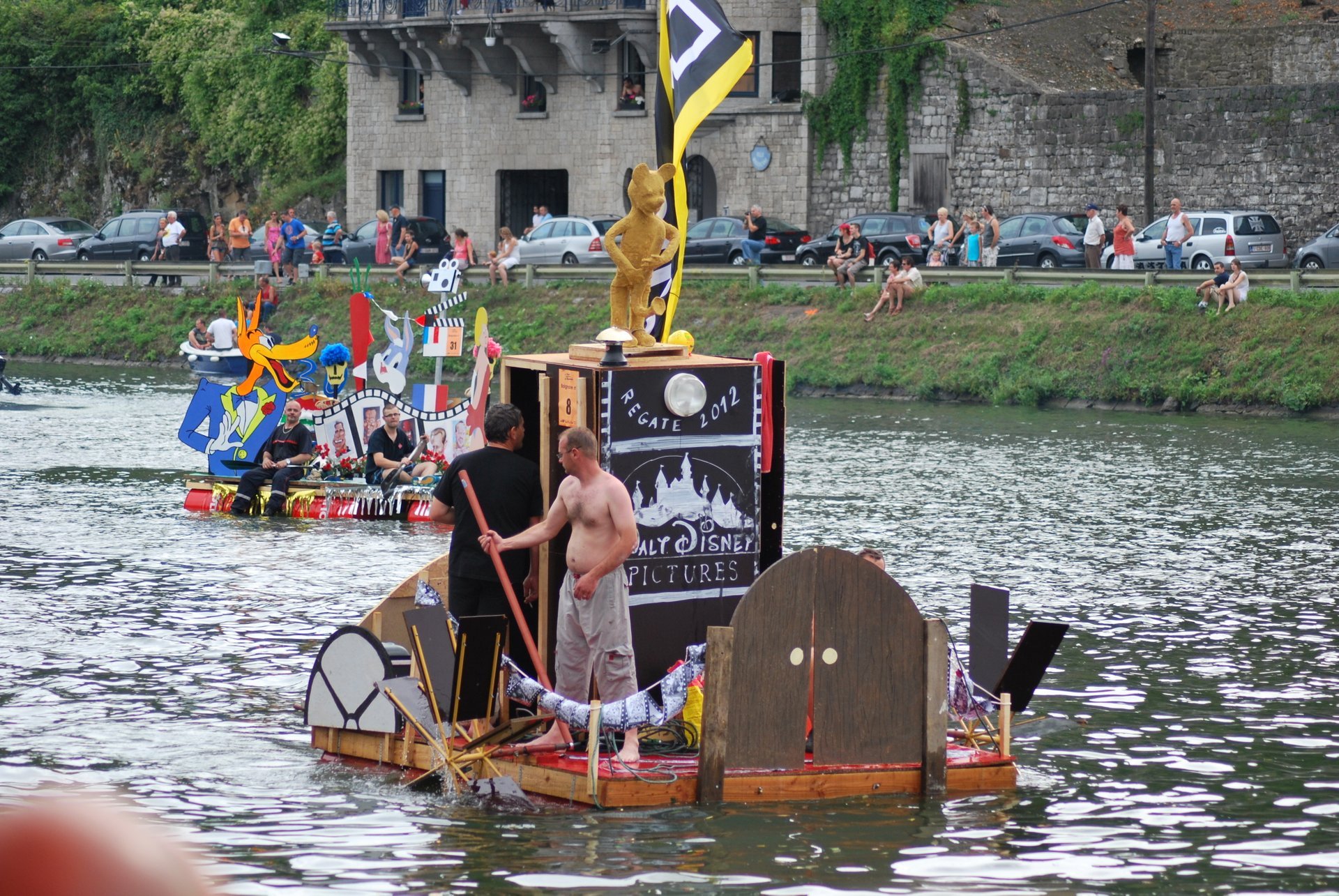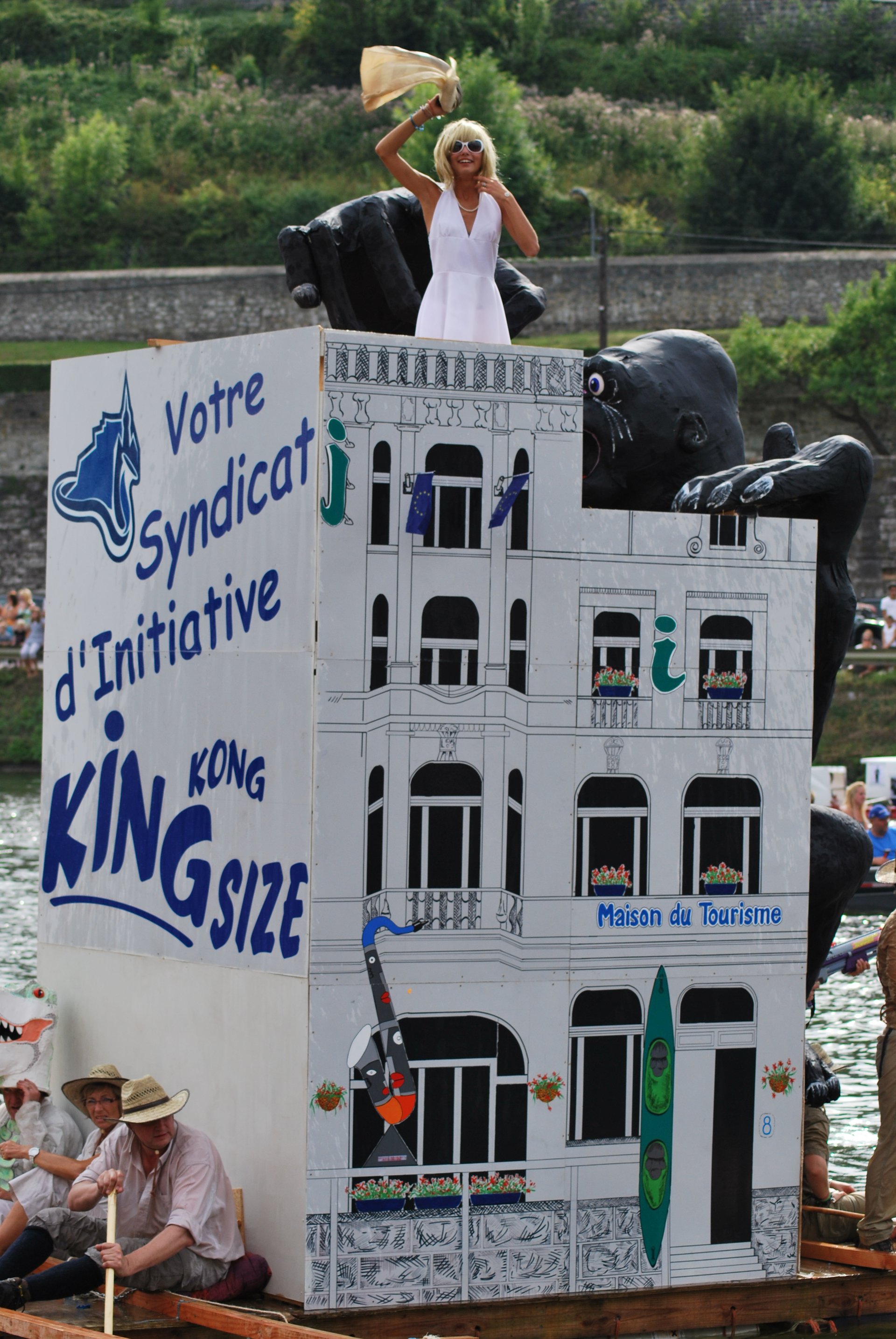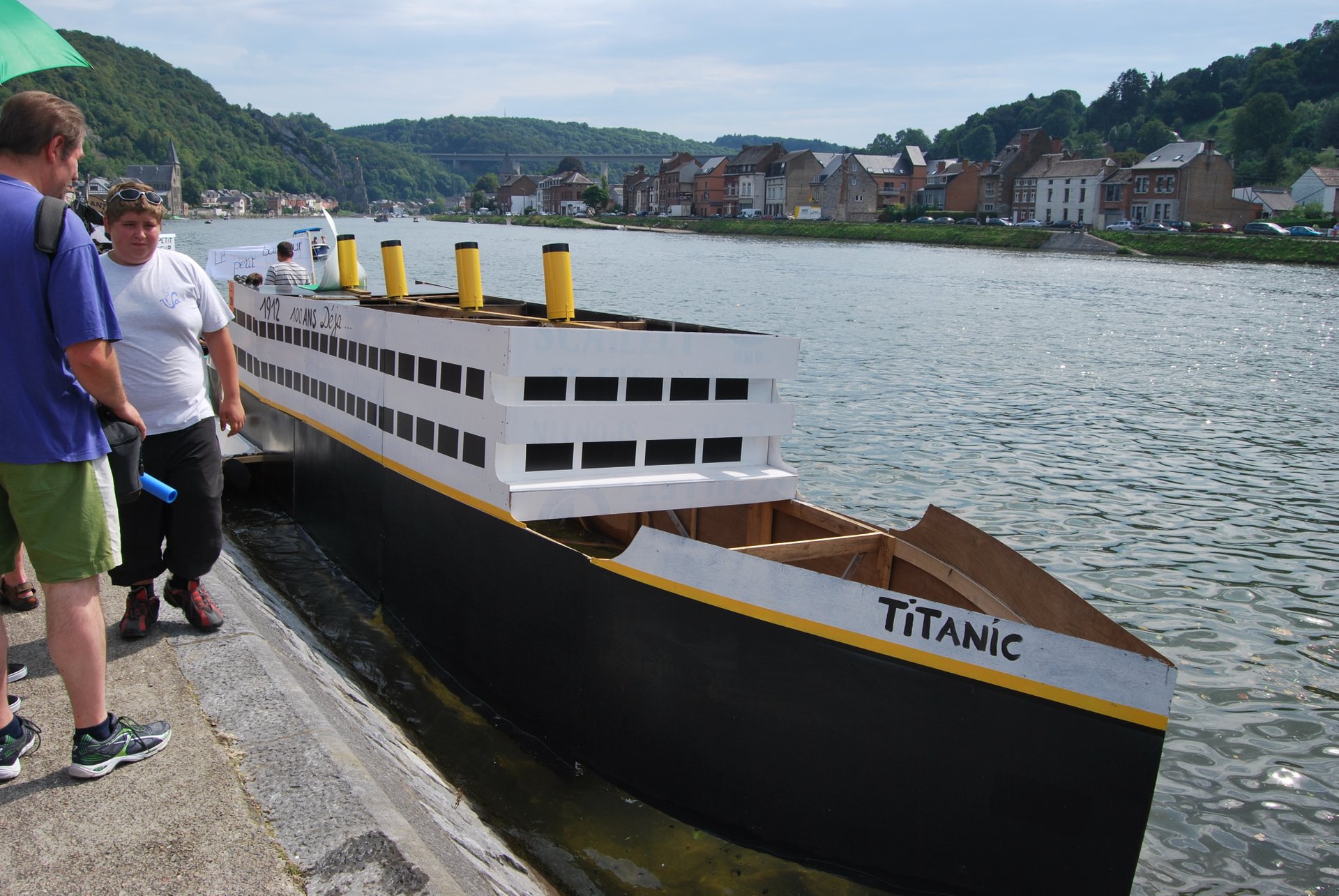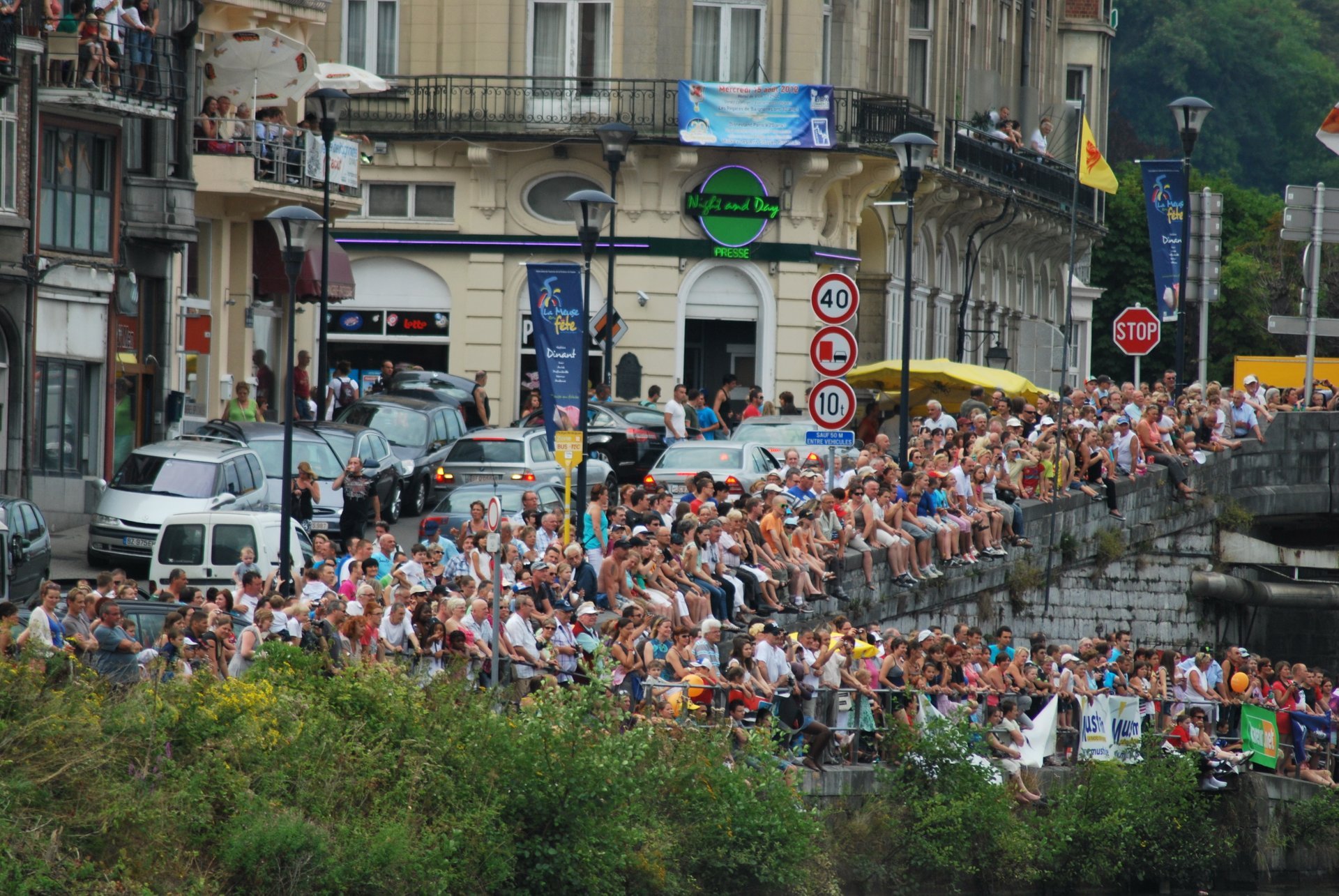 ©
Régate Internationale de Baignoires
Every year on August 15th, dozens of self-proclaimed captains lead their bathtub crafts along the Meuse River. La Régate Internationale de Baignoires takes place annually in Dinant, in the province of Namur, Belgium. The regatta was first organised in 1982. Since then, it has grown from a local event to an international gathering.
The rules of the water race are extremely simple. Every team must show their craft to take part in the competition. The craft must consist of at least one bathtub and no motor—it must be driven by human or natural powers. The rest is totally up to captains—they are allowed to decorate their crafts and to enhance them with elements that increase their floating abilities. The size of a team also doesn't matter: it could be one man leading a tub or it could be a crew of ten people.
Around 50 teams show up to compete annually. They decorate their tubs in accordance with a certain theme that changes every year. However, captains should be careful and not overload their crafts with decorations as teams are expected to complete a distance of 1 km (0.6 mi) down the river. Participants must also show respect to one another: the rules forbid attempts to sink other racers and their crafts.
The regatta is free to attend for tub-sailors and spectators. Every year, up to 25,000 people gather at Boulevard des Souverains on the banks of the river to observe this funny and absurd regatta, to drink beer and have fun.
Find hotels and airbnbs near Dinant International Bathtub Regatta (Map)