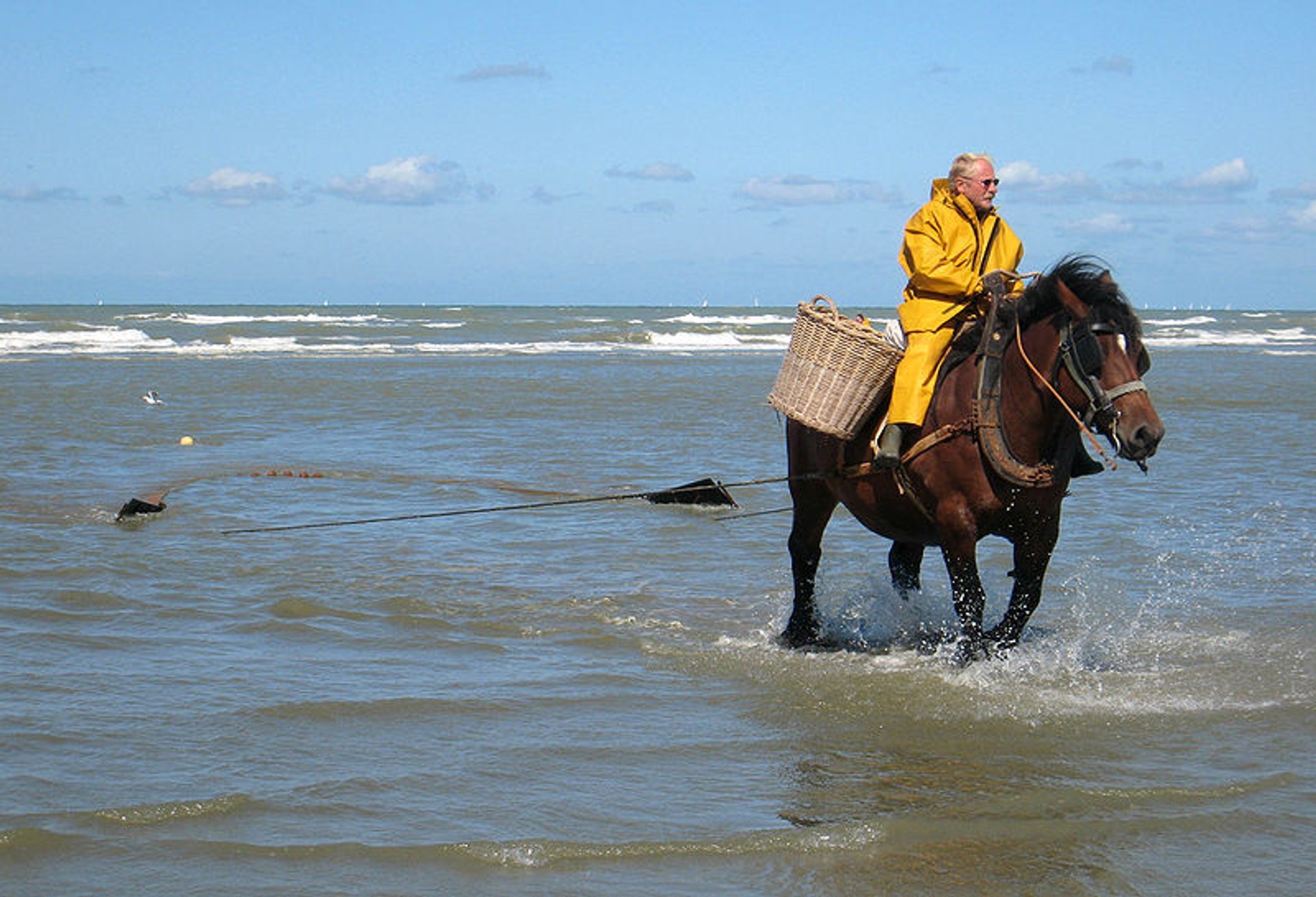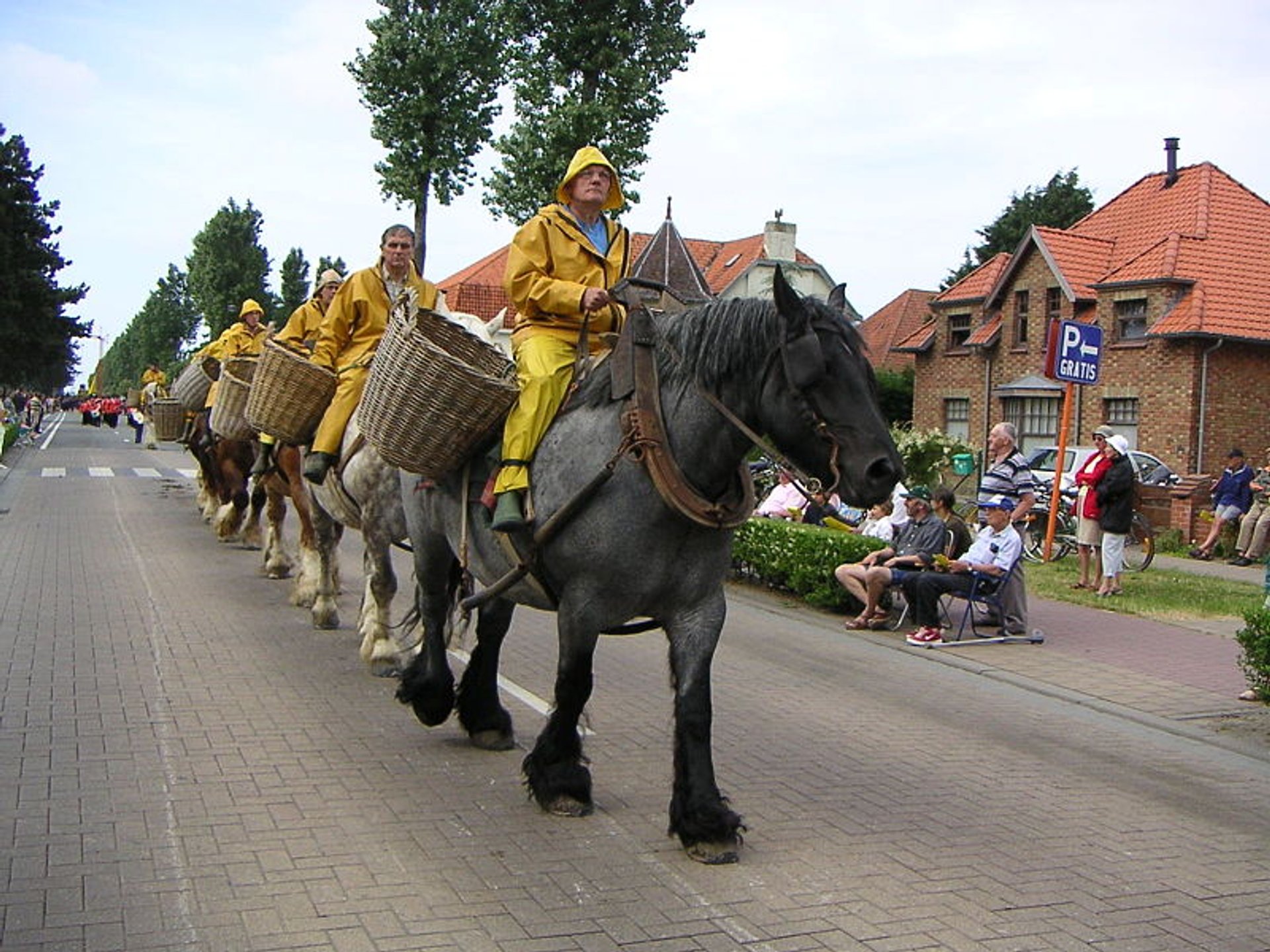 Oostduinkerke, a small coastal town in West Flanders, is the only place in Europe where the traditional way of fishing on horseback is still alive. It used to be widely practised along the coast of the North Sea, but only a dozen households still adhere to this 700-year-old tradition.
Twice a week during the warm months, from late June to early September, the local fishermen gather on the shore to catch shrimp. Shrimpers (or paardenvissers) wear bright yellow outfits and rubber boots as they ride strong Brabant horses into the sea. The horses walk breast-deep into the water and drag homemade nets behind them to catch the shrimp. This can last from one to two hours. The fishermen then return to the shore, pick the shrimp from the net and put them in big baskets on the horses' sides.
On the last weekend of June, the Shrimp Festival takes place. The festival begins in the early afternoon before the high tide so that fishermen have enough time to demonstrate their mastery. When the fishing is over, shrimpers and spectators head to the town square where the catch is weighed and the winner of the fishing contest is chosen.
Aside from the contest, the festival has other forms of entertainment to offer. The Shrimp Parade is a colourful procession with numerous floats, people in masquerade costumes, and a Miss Shrimp. For two days, the city centre is occupied by a folklore market, live concerts, and performances. And, of course, visitors shouldn't miss the opportunity to taste the dishes made from the freshest shrimp.
Every year, around 10,000 people visit Oostduinkerke to attend the festival. In 2013, UNESCO recognized shrimp fishing on horseback as an Intangible Cultural Heritage of Humanity.
If you'd like to try shrimps, one of the options is a private food tour, which you may join in the city of Bruges, just 40 minutes drive from Oostduinkerke. However, during the season, shrimp specialties may be found all across the country.
Find hotels and airbnbs near Horseback Shrimp Fishing (Map)