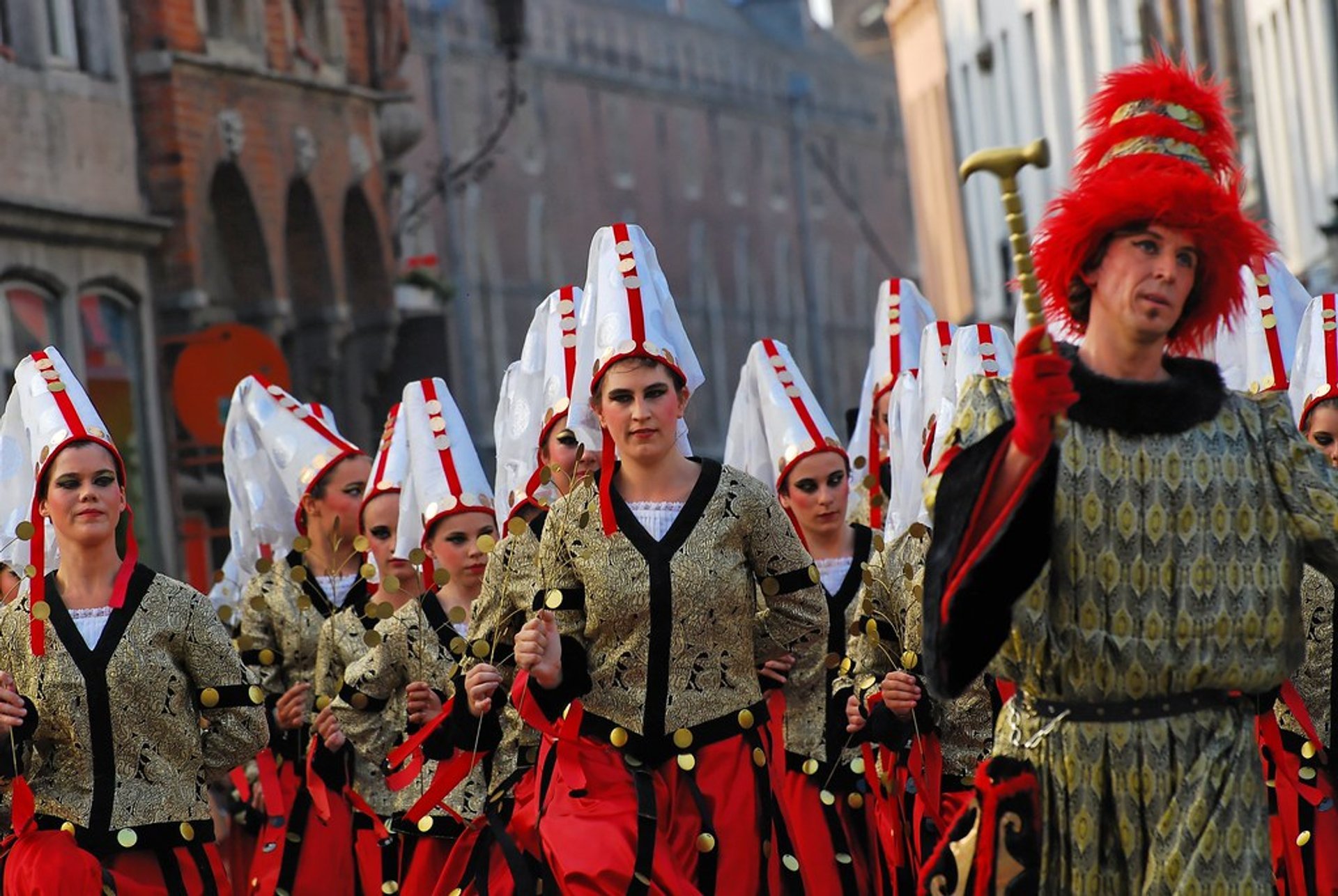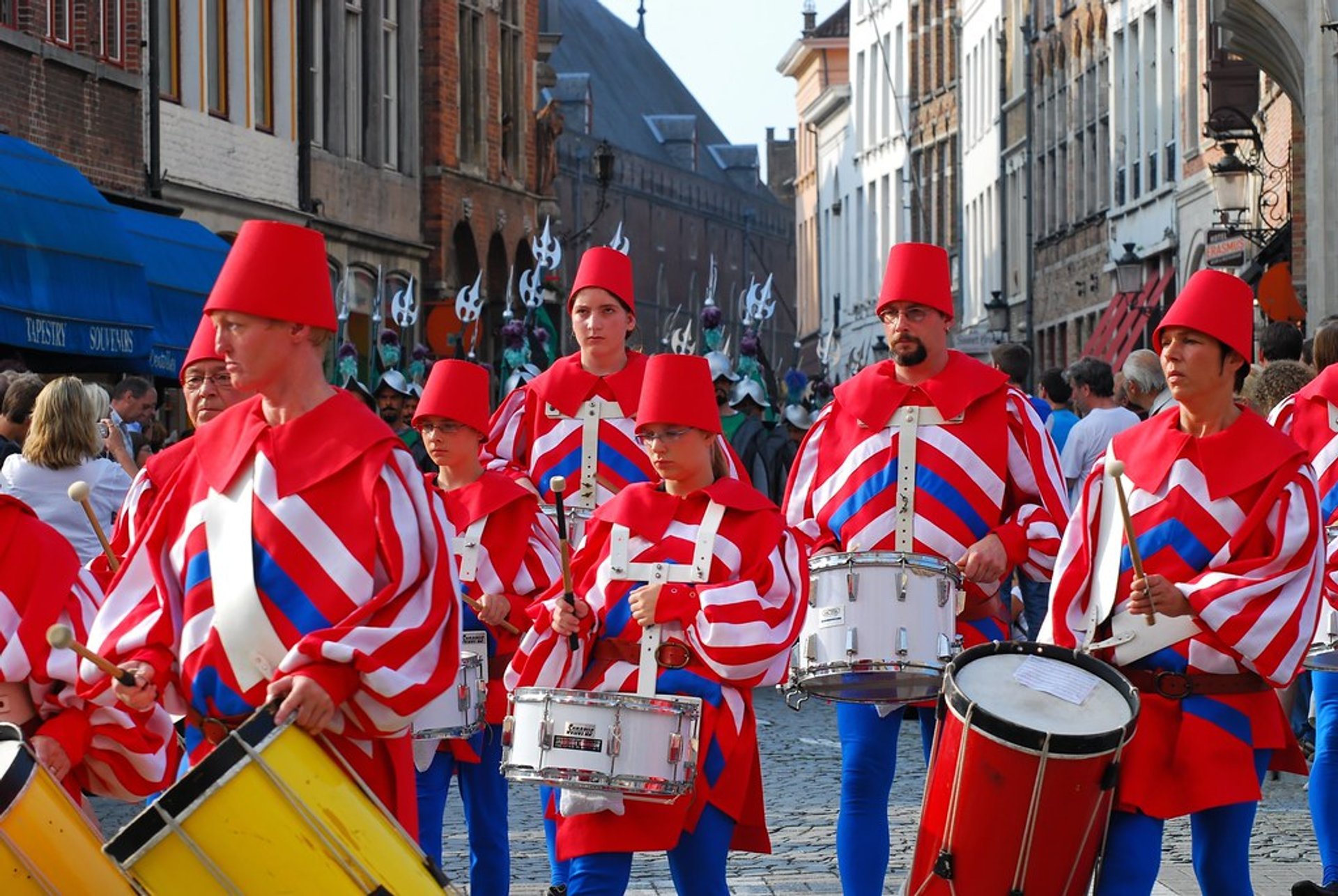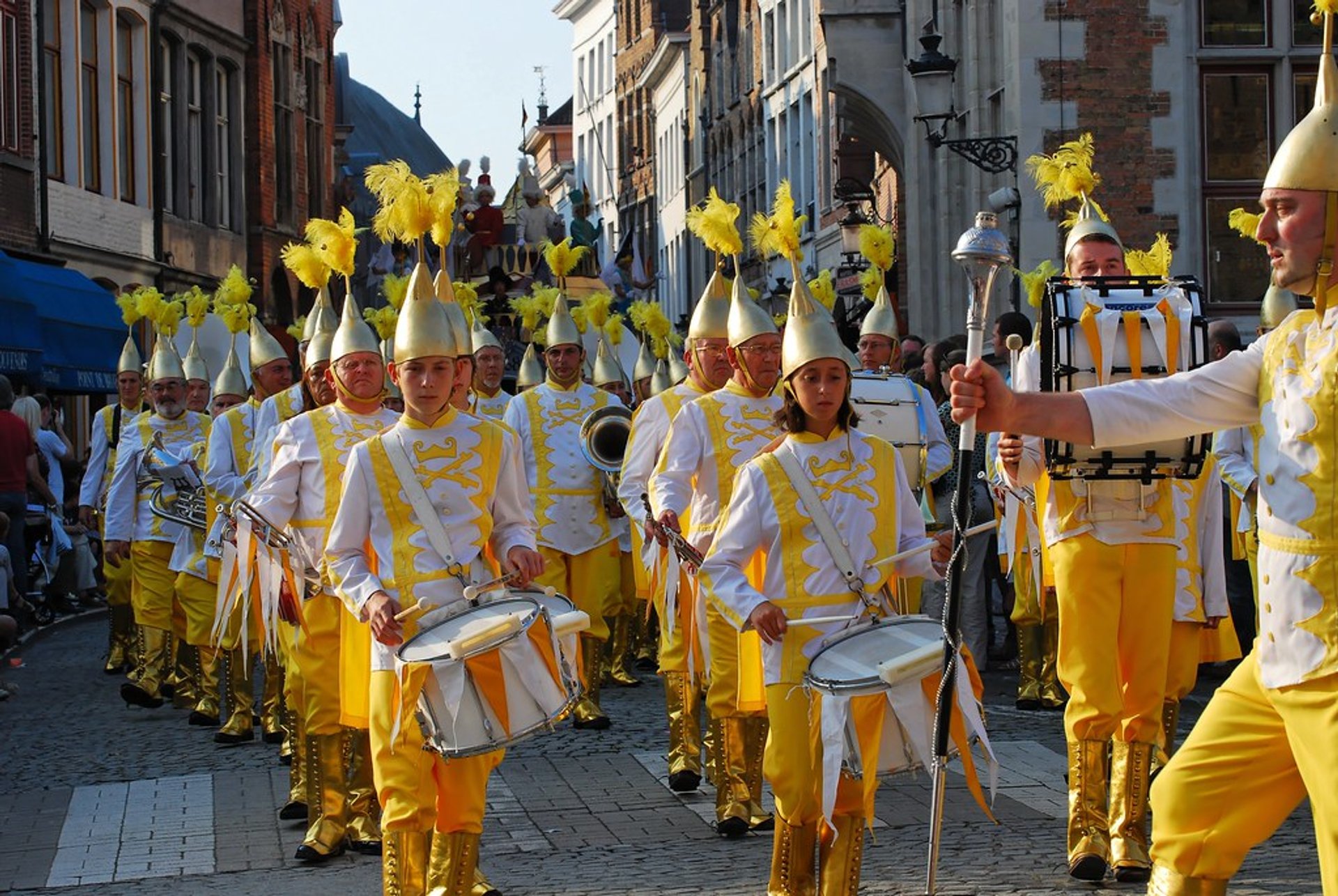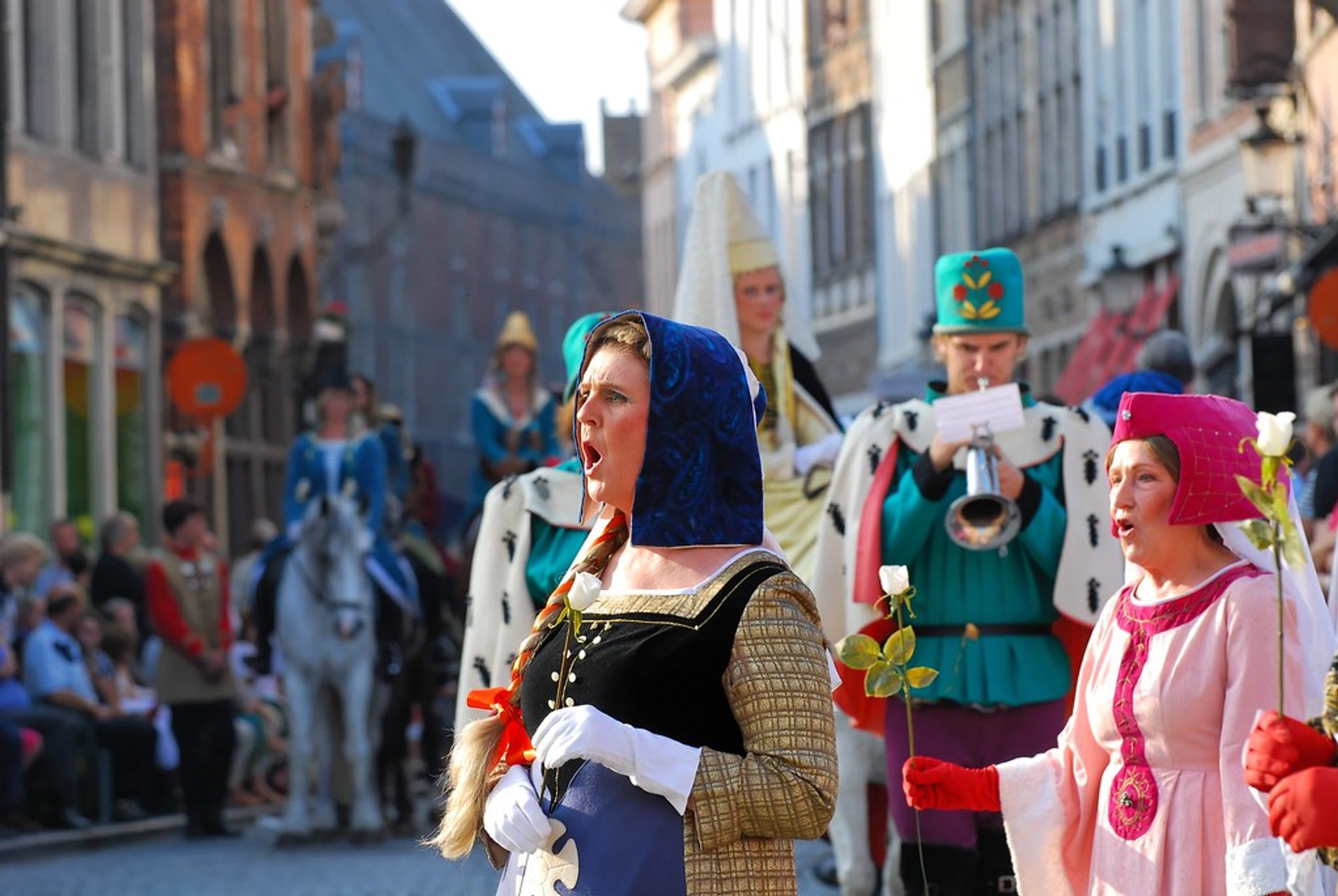 Thousands of people gather to commemorate events that occurred back in 1468, namely —the marriage of Charles the Bold, Count of Flanders, with Margaret of York, the English princess. The Pageant of the Golden Tree was first organised in 1958 and has since been repeated every five years.
The celebration is divided into two main parts. The first part is the parade with around 1,700 participants in masquerade costumes—knights, princesses, folklore beasts, magicians, bandits, burgers, etc. The procession is accompanied by jugglers, acrobats, troubadours, giants, and decorative festive floats.
Participants bring parts of the history of Bruges and Flanders to life. As in the 15th century, the procession starts off at Smedenstraat, passes by Belfry, Church of Our Lady, Saint Saviour's Cathedral, and spans the Markt Square, until it reaches its end at Gruuthusestraat.
The second part is focused on the wedding itself. The key happening of the initial wedding was the Tournament of the Golden Tree: knights from the entire country came to compete at the Market Square. A sparkling golden tree was the symbol of the tournament. Today, the pageant is named after that tree. Back in 1468, that celebration lasted for ten days. The modern re-enactment of the jousting contest between horsemen is part of the weekend-long festivities.
Find hotels and airbnbs near Pageant of the Golden Tree (Map)