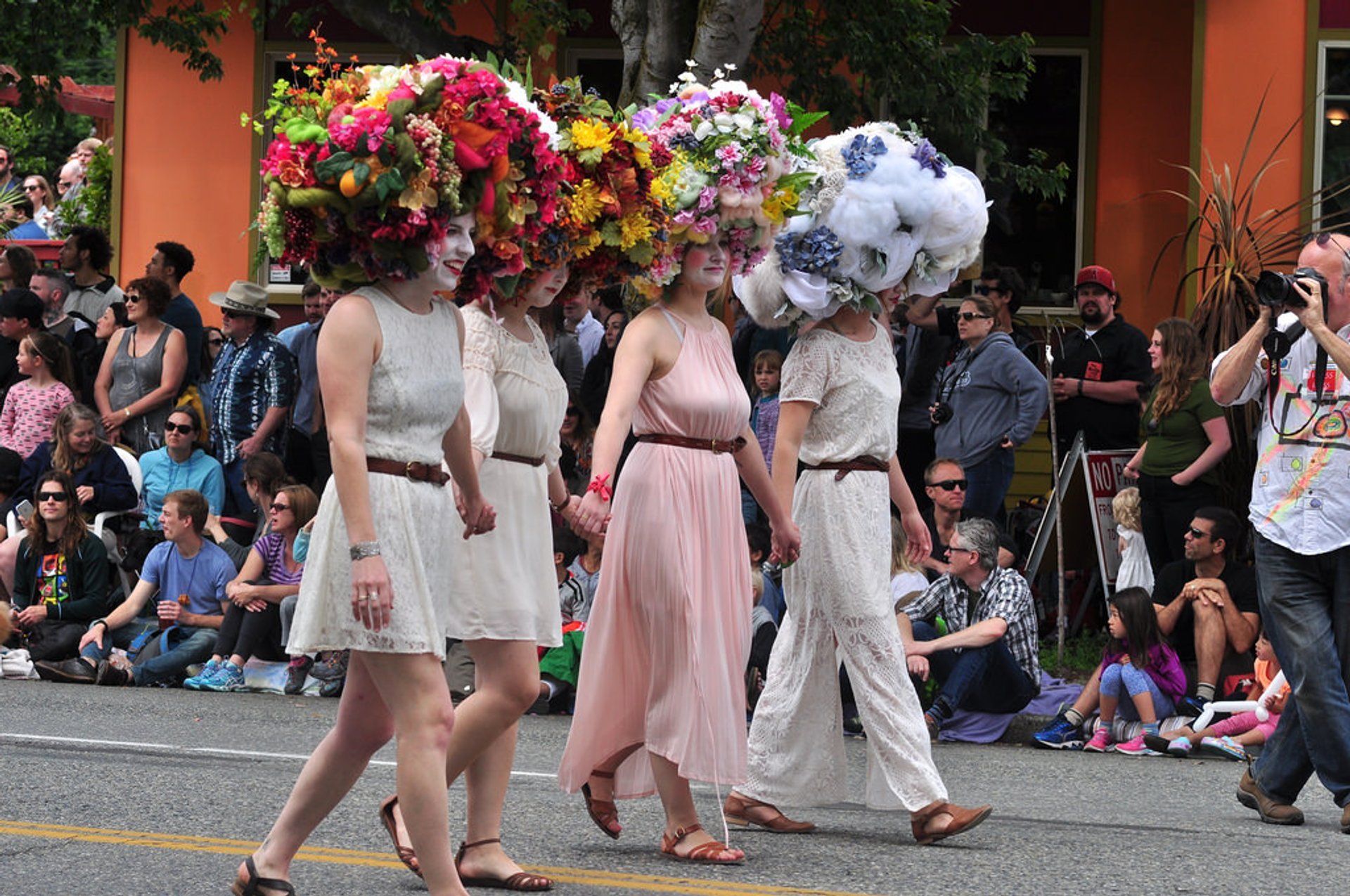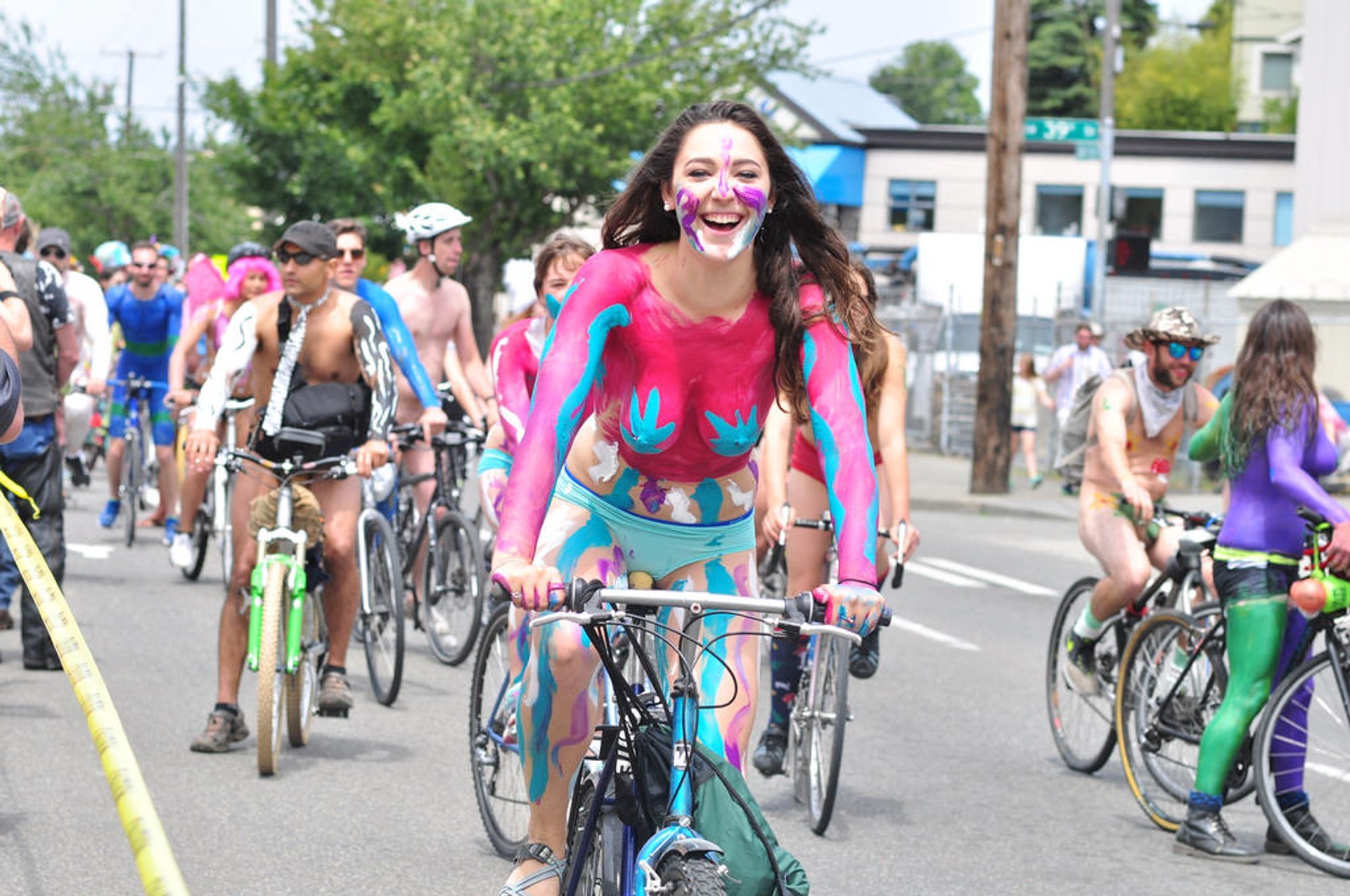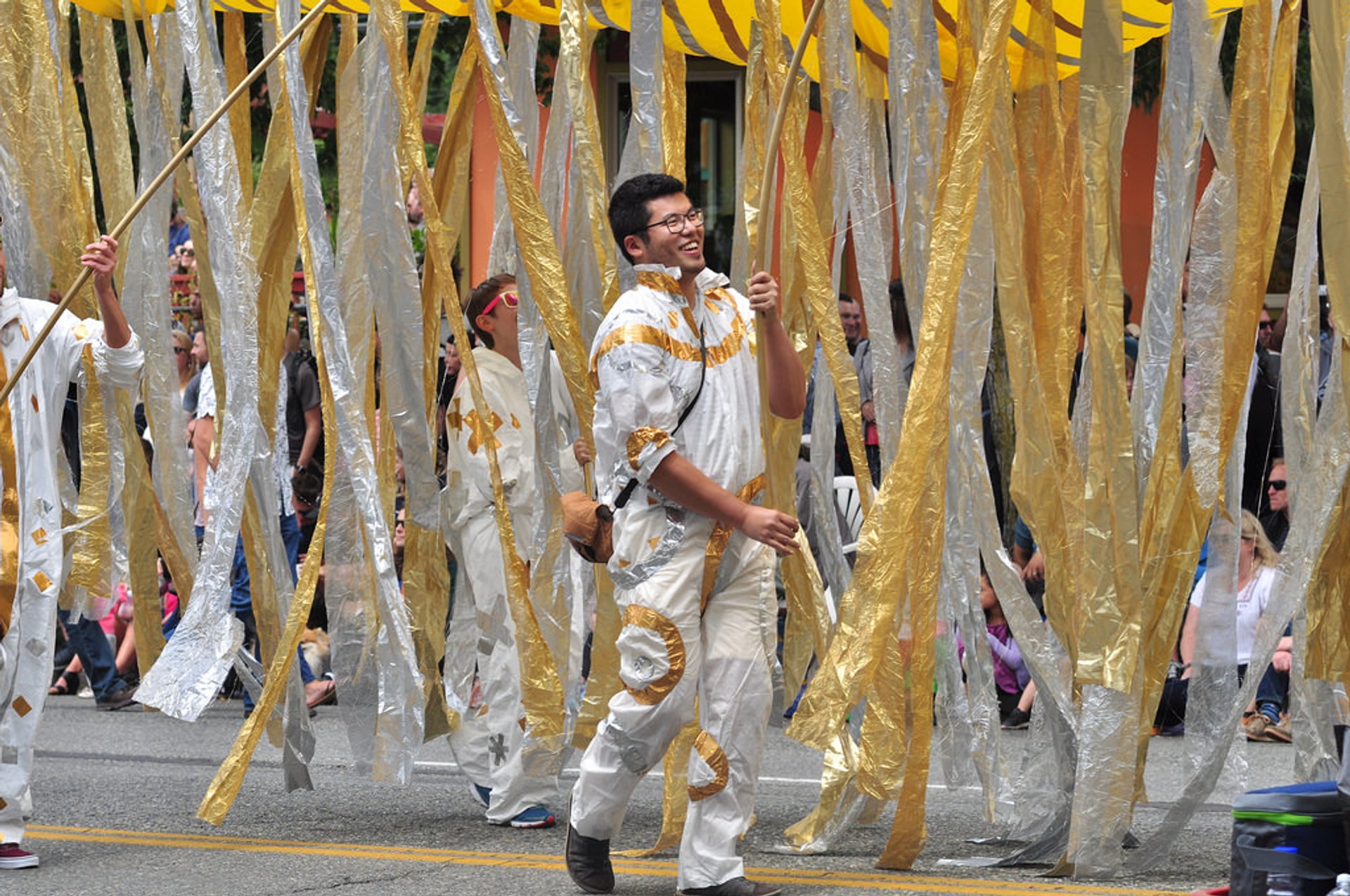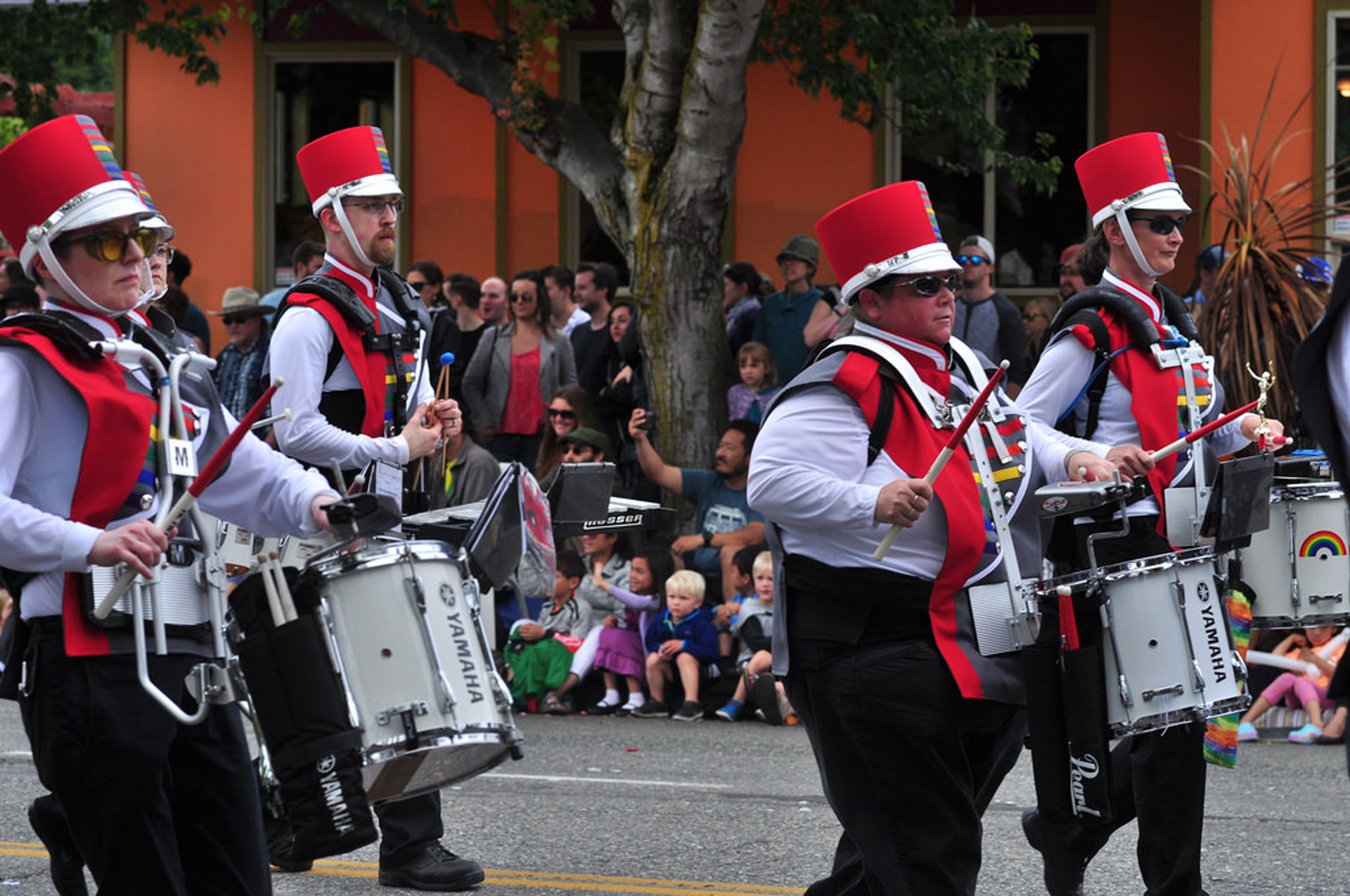 Put on your wackiest outfit and join this handmade parade, called a public spectacle by locals, and a kaleidoscope of joyous human expression. This street theatre type of event consists of human-powered floats, professional ensembles, people on bicycles, and people walking in self-designed costumes.
The Fremont neighbourhood of Seattle is known for its support of arts and artists in and around the city. The parade, supported by Fremont Council, is distinguished from other such events by its rules. These rules are as follows: no written words, signage or recognizable logos; no motorized vehicles (except wheelchairs); no live animals (except guide animals); and no weapons. The parade moves at a slow pace, and crowd interactions are encouraged, as ensembles of actors entertain the audience with political and social commentary.
The Fremont Solstice Parade was first held in 1989 and has quickly grown to thousands of participants. Tens thousands of spectators come to watch the spectacle.
Find hotels and airbnbs near Fremont Solstice Parade (Map)