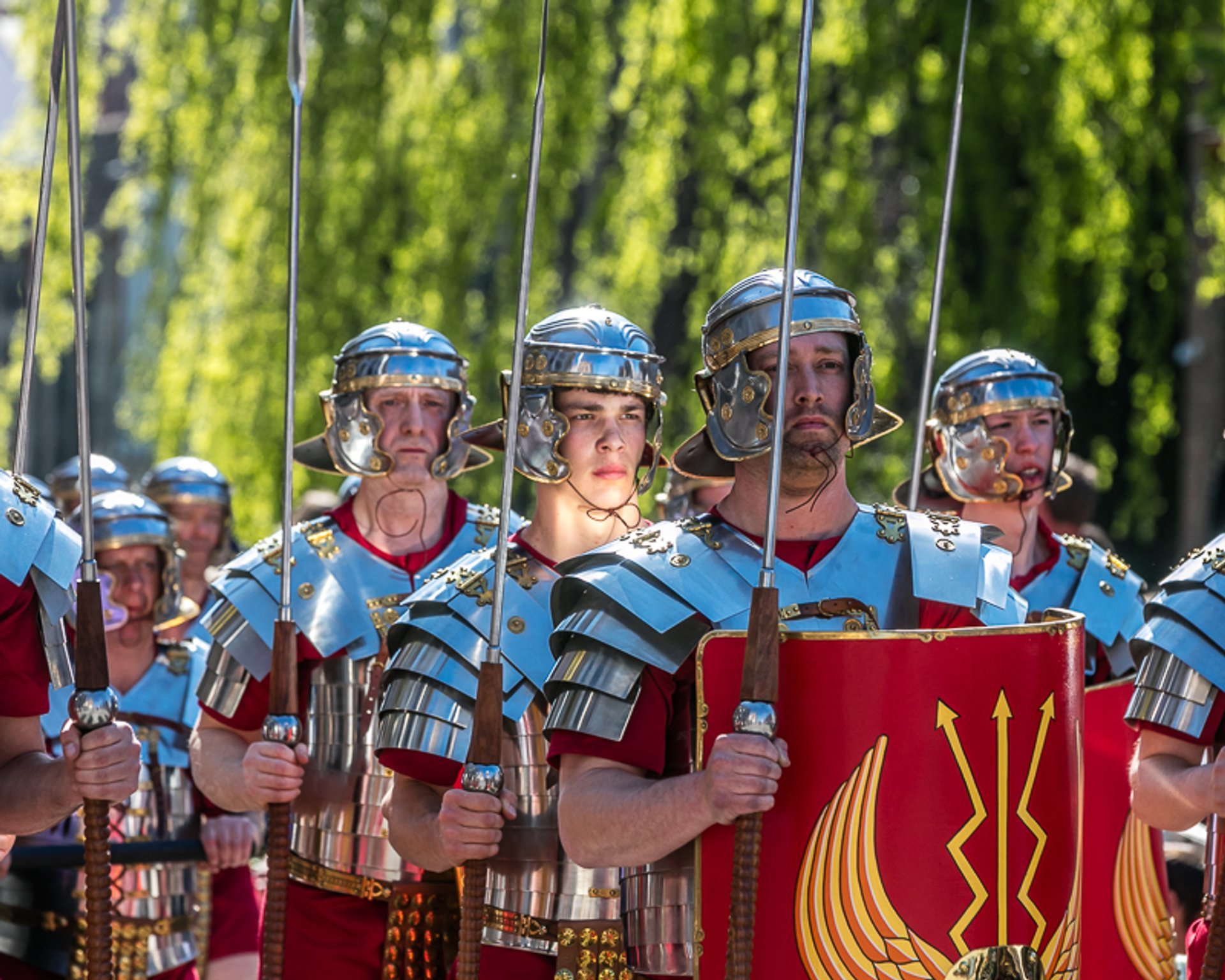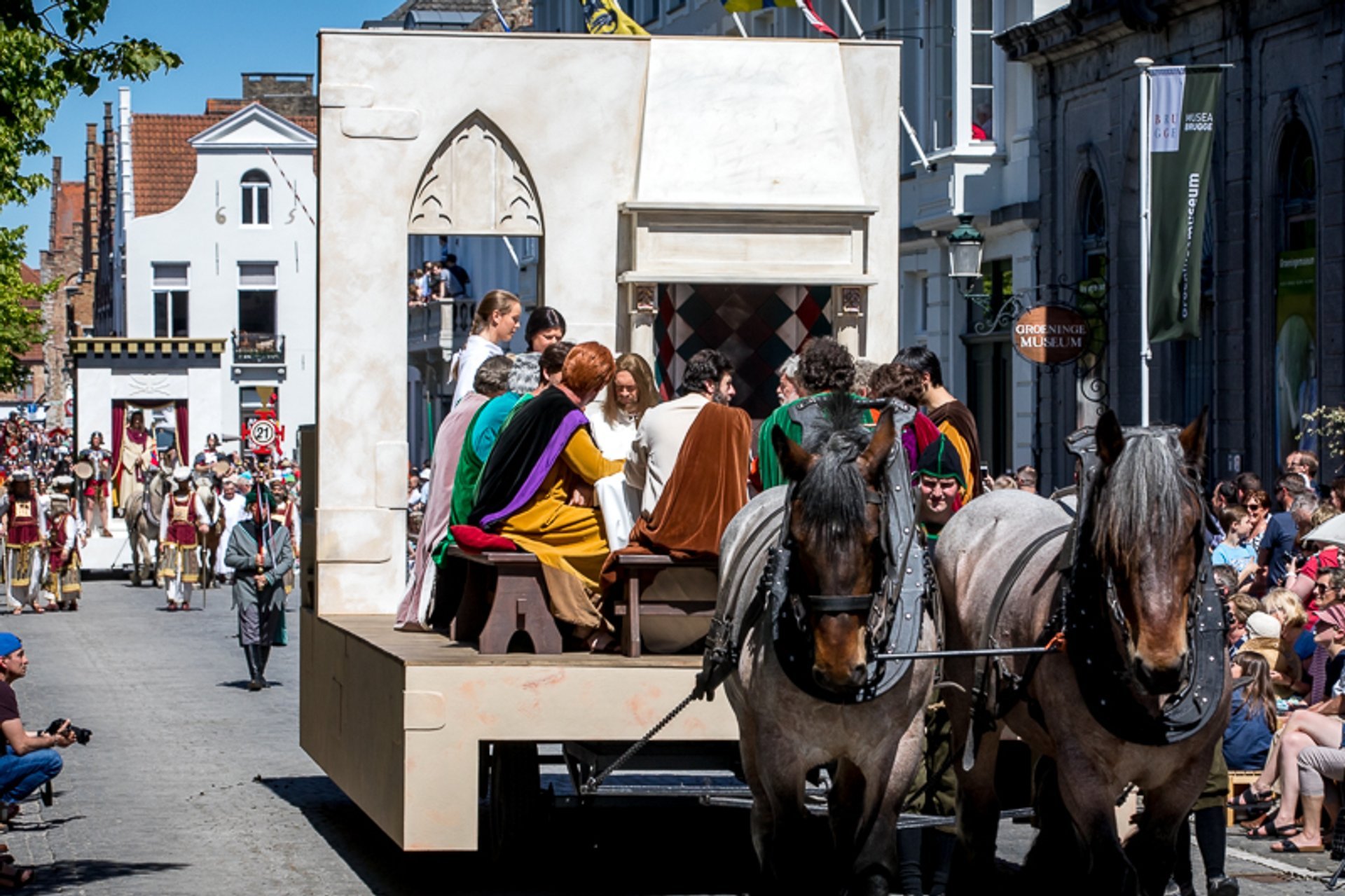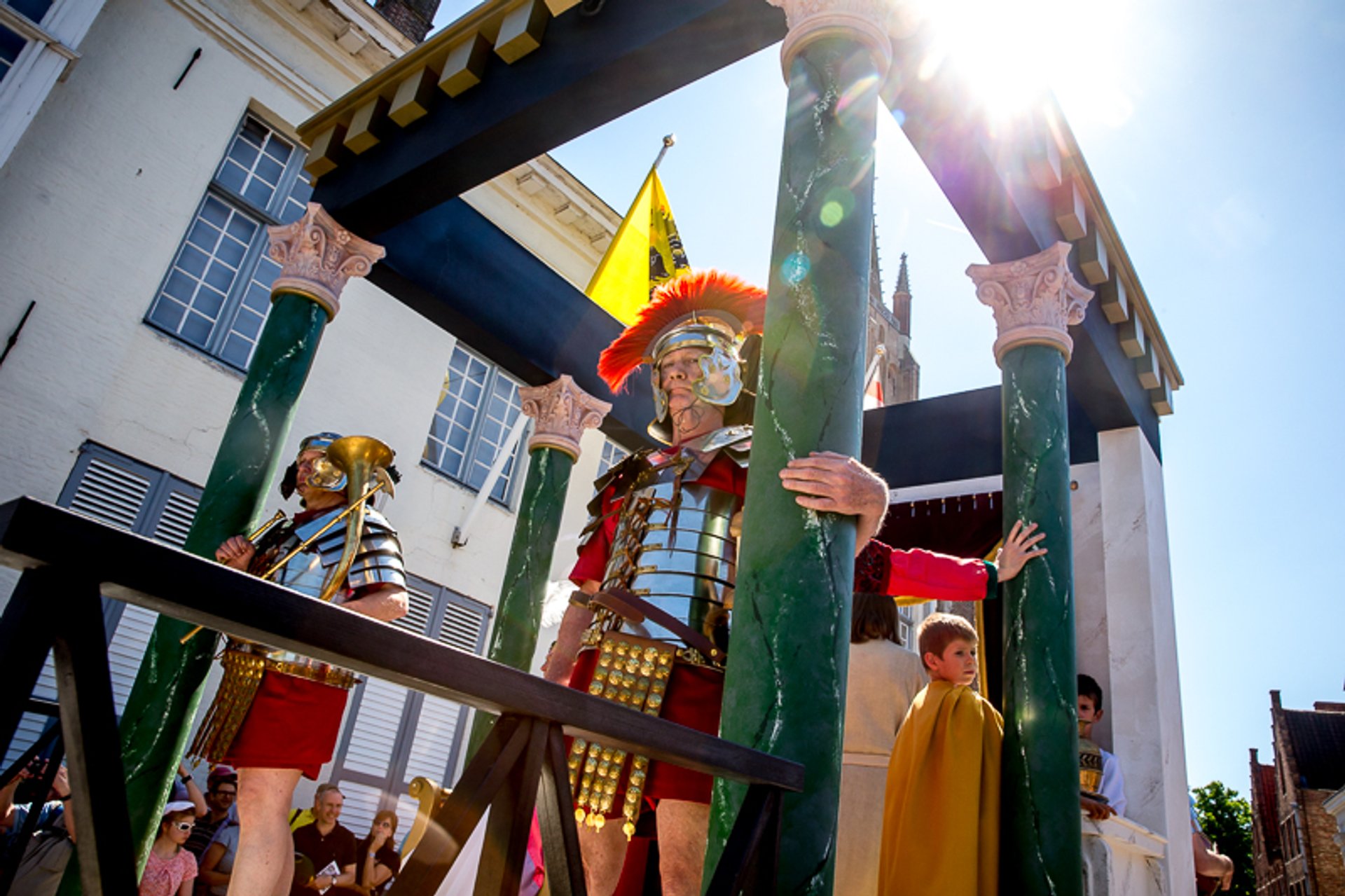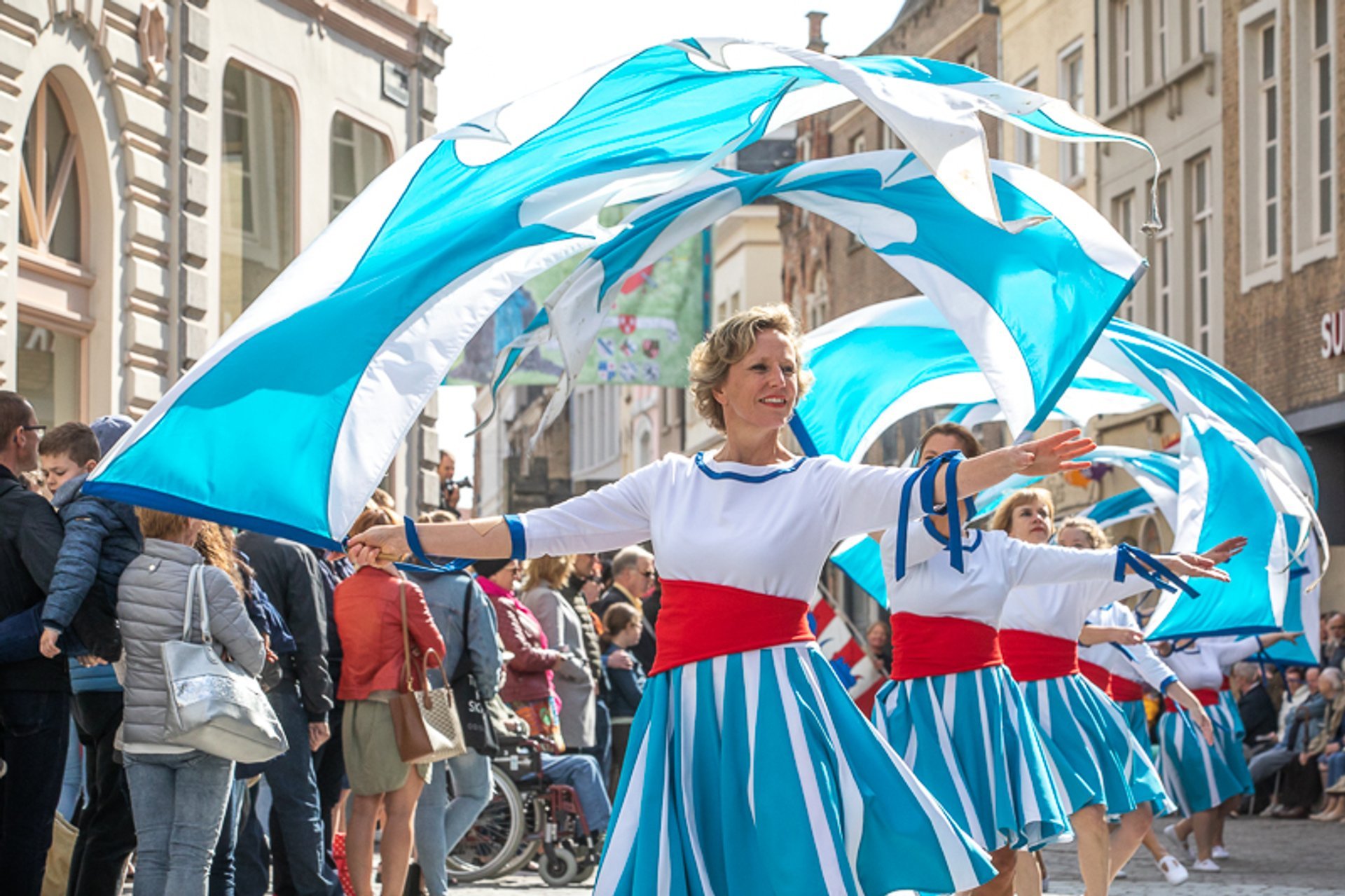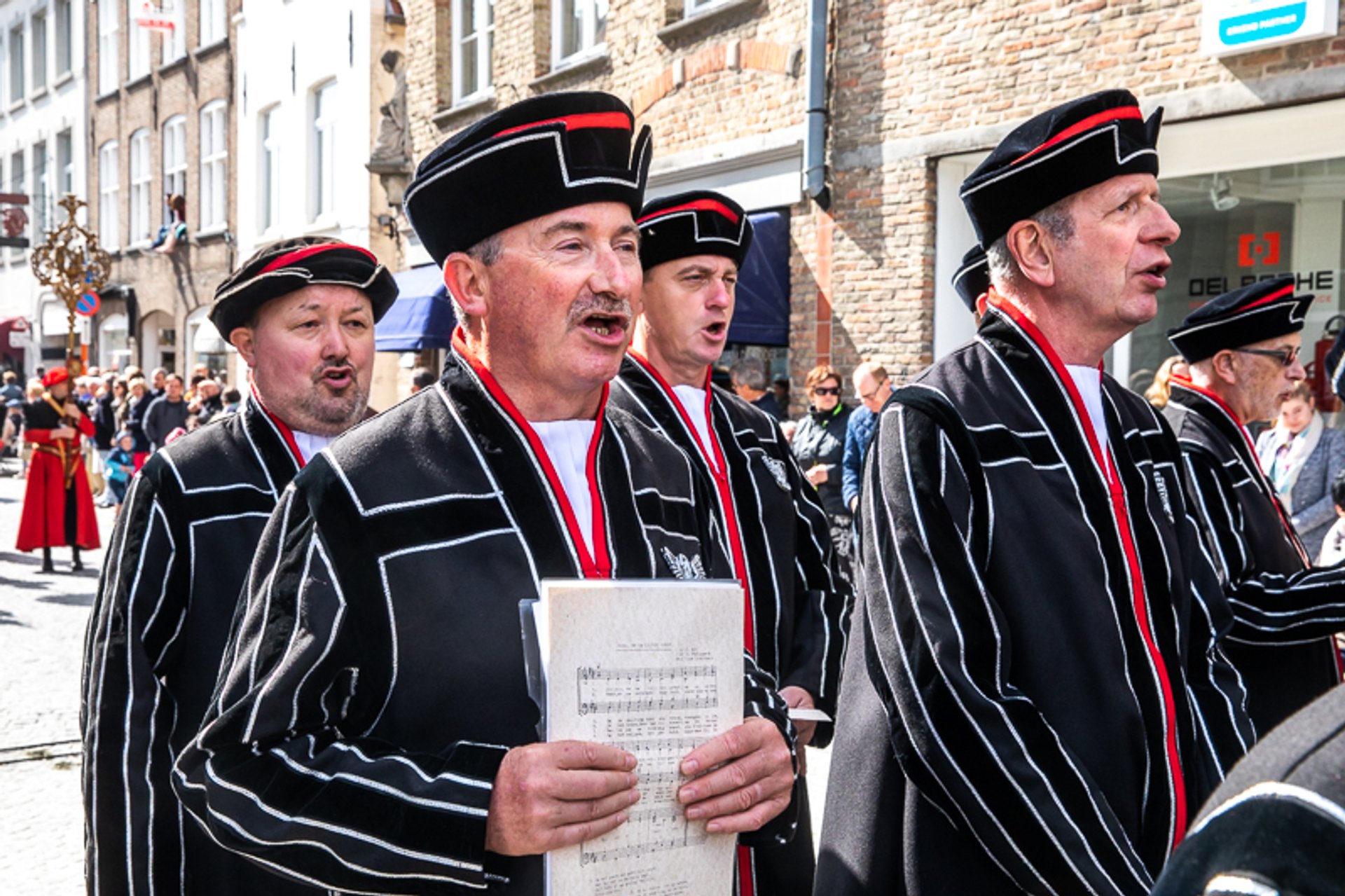 ©
Heilig Bloedprocessie vzw / Frank Toussaint
Every year on Ascension Day, thousands of people gather in Bruges to celebrate the day when the Relic of the Holy Blood was brought to the city. The procession of the Holy Blood (Heilig Bloedprocessie) is a mixture of the sacred and profane: a collective veneration of the Relic is combined with a street masquerade. Church officials, including 30 members of the Brotherhood of the Holy Blood, walk through the city side-by-side with around 2,000 citizens wearing masks and costumes.
The procession marches to the sounds of brass bands and re-enacts stories from the Old Testament, the life of Jesus and the history of Bruges. The streets are filled with dancers, flag wavers, and choir singers. The procession ends with a collective prayer ceremony held in several languages so that all observers can follow. The number of spectators is hard to estimate, but the procession can unite from 30,000 to 40,000 of visitors.
The Relic itself is a gold and rock crystal vial with a substance that is claimed to be the dried blood of Jesus. According to legends, it was brought to Bruges from the Second Crusade in the 12th century by the Flemish Count Thierry of Alsace. Since that moment, the Relic is protected by the Brotherhood of the Holy Blood in the Basilica. Once a year, during the procession, the golden shrine with the Relic is carried by two prelates so that the participants and spectators can worship the holy object.
Officially, the procession has been recognised since 1310. Seven hundred years later, in 2009, it became part of the UNESCO Oral and Intangible Cultural Heritage of Humanity.
The route of the procession is subject to change. For up-to-date information, visit the official website.
Find hotels and airbnbs near Procession of the Holy Blood (Bruges) (Map)