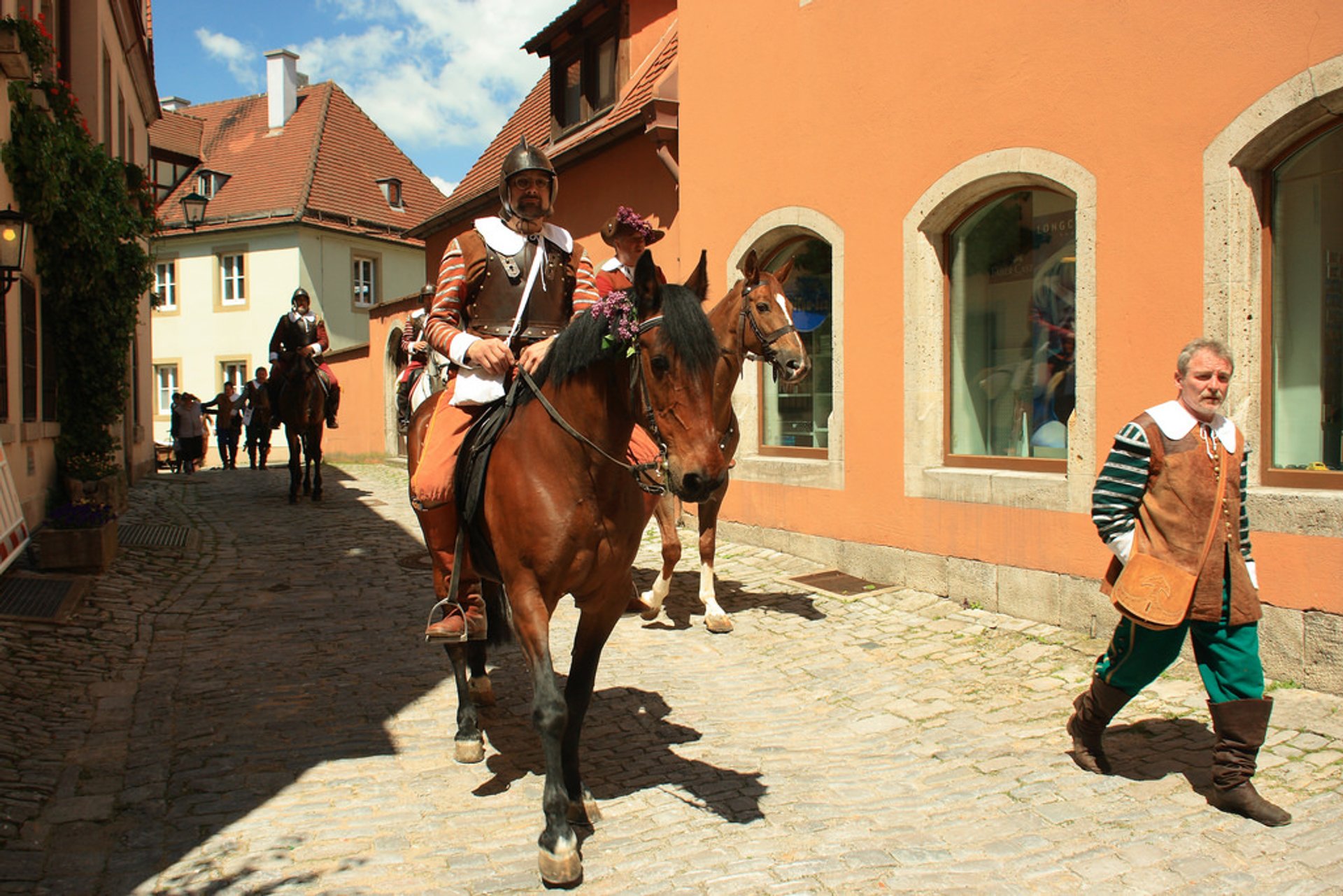 Everyone in Rothenburg ob der Tauber knows about Georg Nusch, former mayor of the city, who took up the challenge of drinking 3.25 litres of Franconian wine from a large tankard. Not impressed? He swallowed it in one gulp! In such way, he saved Rothenburg from plunder and destruction of Count Tilly and his army.
With a foundation of past events, local poet Adam Horber wrote a play called 'Meistertrunk,' which premiered in 1881.
Festspiel der Meistertrunk is a unique historical spectacle. On Whit Sunday a vast military parade takes place, led by children of the town as well as by the Town Council, entirely recreating the events of past days. Wagons and weapons of the Thirty Years' War, carriages, and costumes are to be seen once again in Rothenburg old town.
The Festival also includes colorful markets, music, games, entertainment, Bavarian Beer Gardens, and a lot more. Since 2016 the 'Meistertrunk' play belongs to the cultural heritage of UNESCO at the federal level.
By the way, the highly-mentioned tankard, which was earlier devastated by Georg Nusch, is now used as a complimentary tankard of the imperial town. You can see it in the Imperial City Museum.
Find hotels and airbnbs near Master Draught (Der Meistertrunk) (Map)