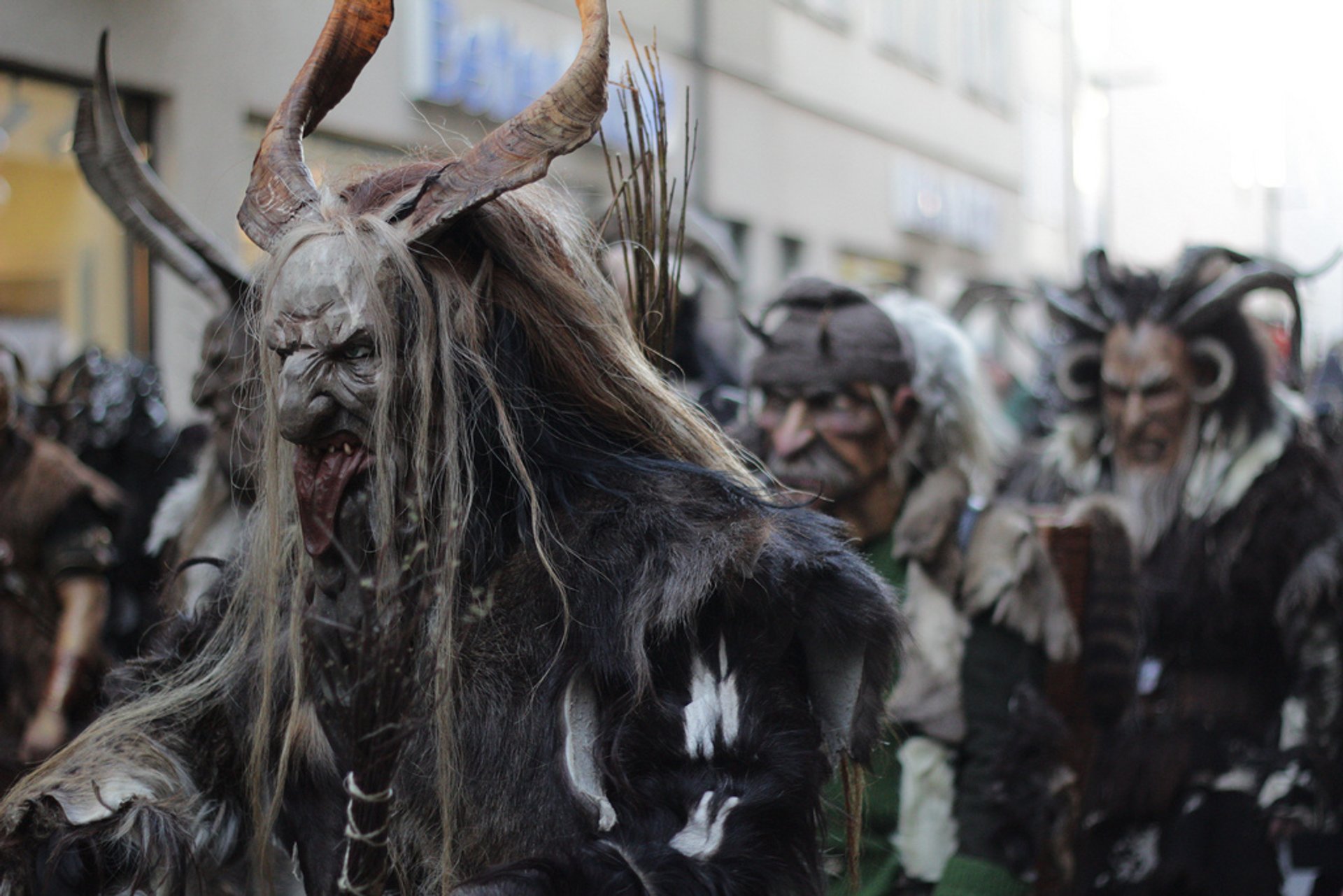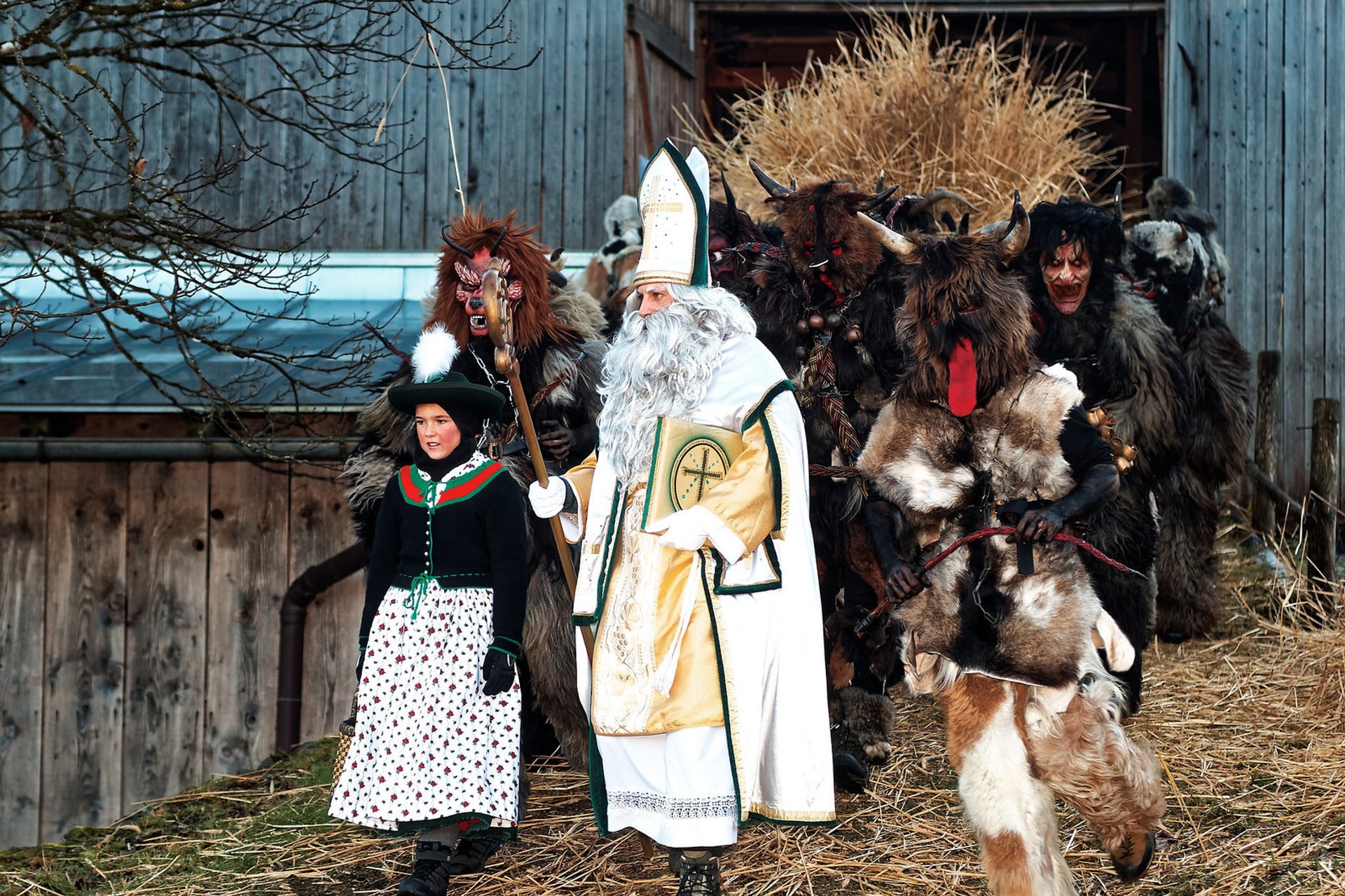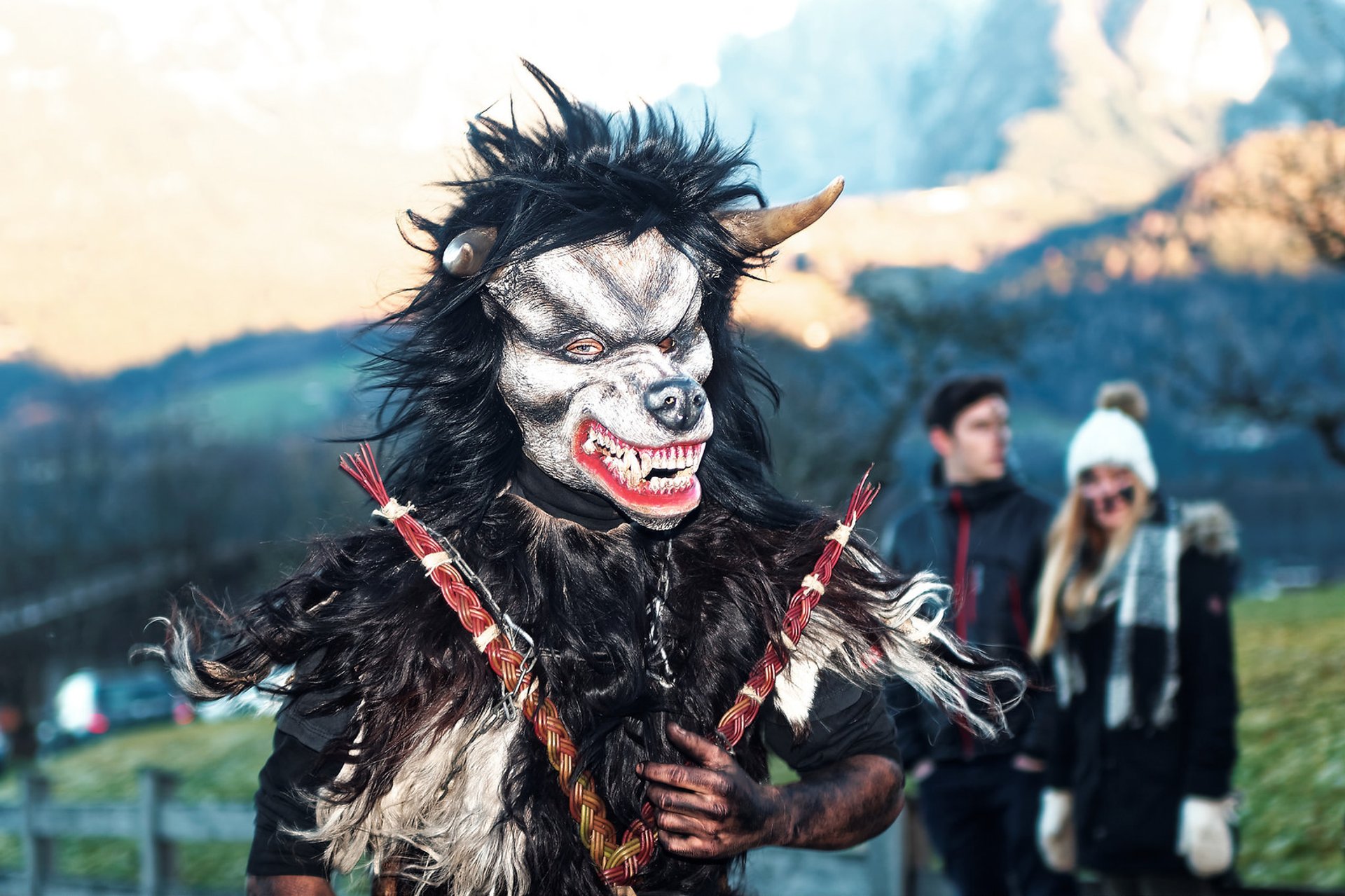 In the Alpine region, St. Nickolas Day is still celebrated on the 6th of December. And while most of kids are waiting for the presents and sweets, some of them are scared of an evil, scary, devil-like figure called Krampus. He comes with the darkness to catch and punish naughty kids. This beast-like demon with fur and goats' horns appears on the streets on the Eve of St. Nickolas Day. While St. Nick brings gifts and joy, Krampus gives the bad kids a whip and horrible nightmares. Some especially naughty kids are taken in a sack to Krampus's lair deep into the underworld.
If you are visiting Bavaria in early December, try not to miss this centuries-old tradition called the Krampus Run. This is a kind of Krampus parade, where they roam the streets and search for bad kids. Usually, these are young men dressed in scary costumes, with carved wooden masks, huge horns, and long hair. Krampus also carries bells to announce his coming.
If you don't know where to capture a Krampus, your best bet would be heading to the Christmas Market in Munich. The event is known for hosting one of the most famous Krampus Runs. It usually takes place on a Sunday in early-to-mid December around 3 to 5 pm. Check the event's official website or Facebook to find the most up-to-date information and details. The links are listed in the External Resources. And remember—Krampus might look scary, but in fact they're rather harmless, so relax and enjoy the fun, and tell your kids to do so too.
Find hotels and airbnbs near Krampus Nacht and Krampus Run (Map)