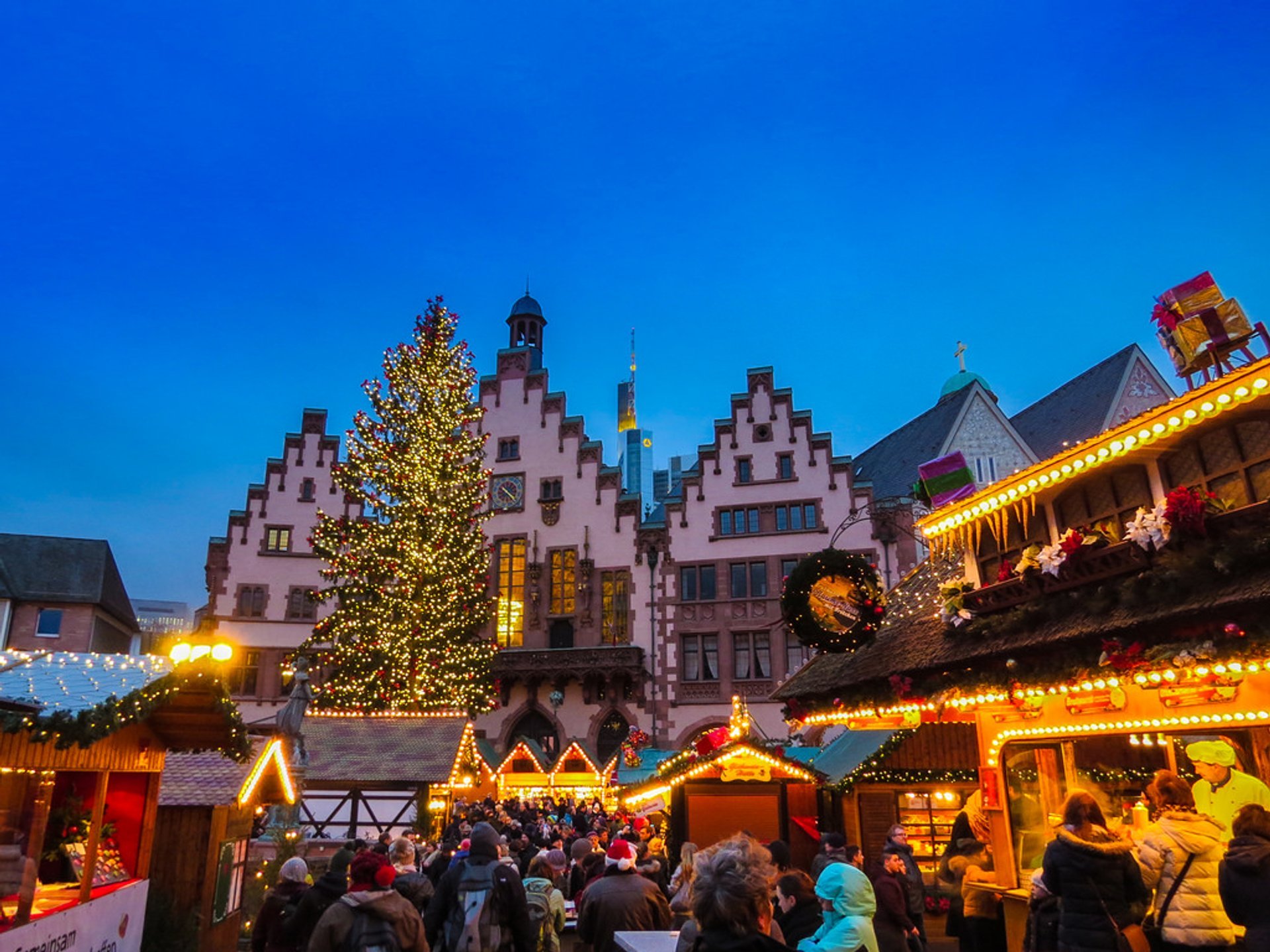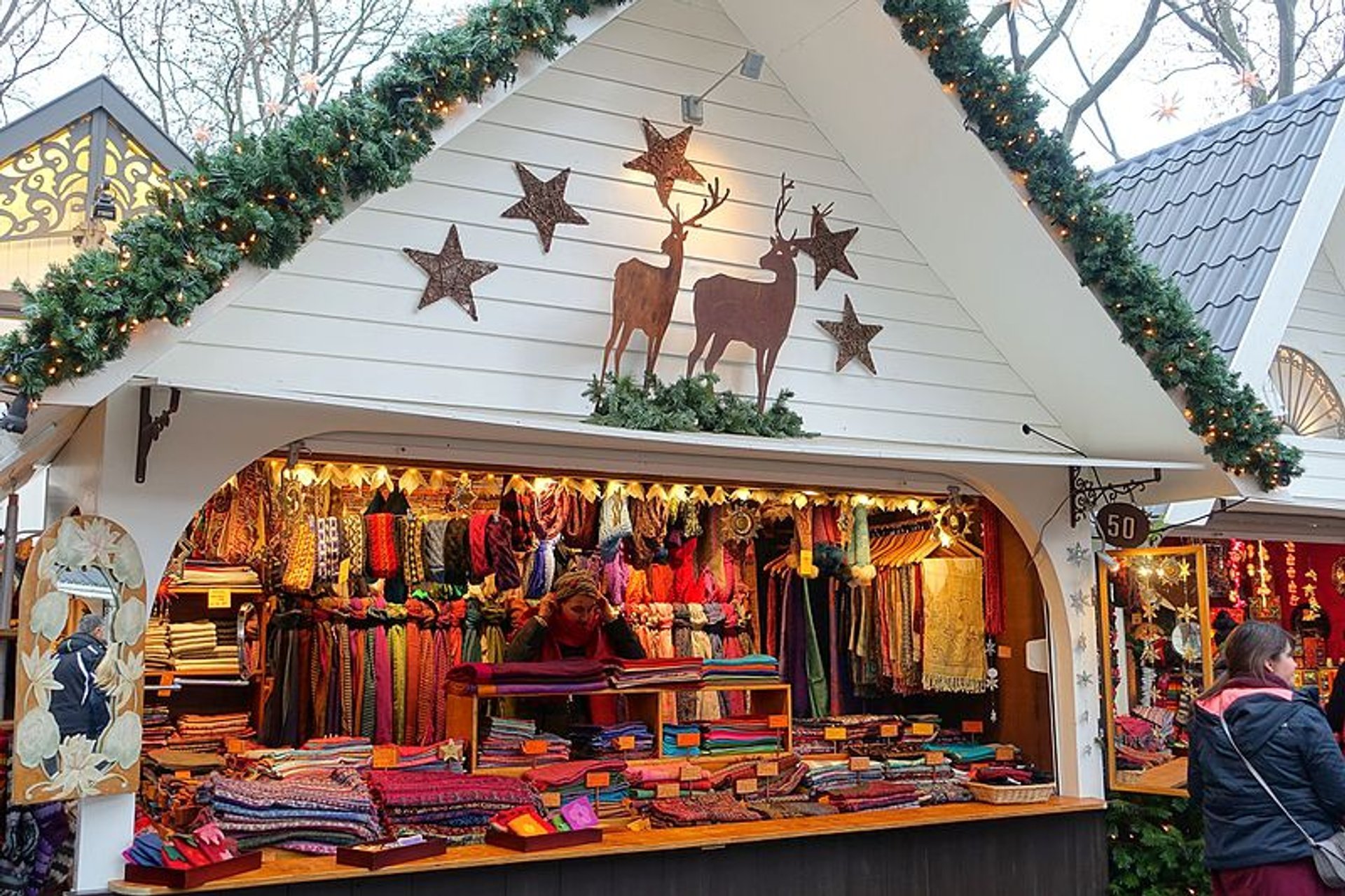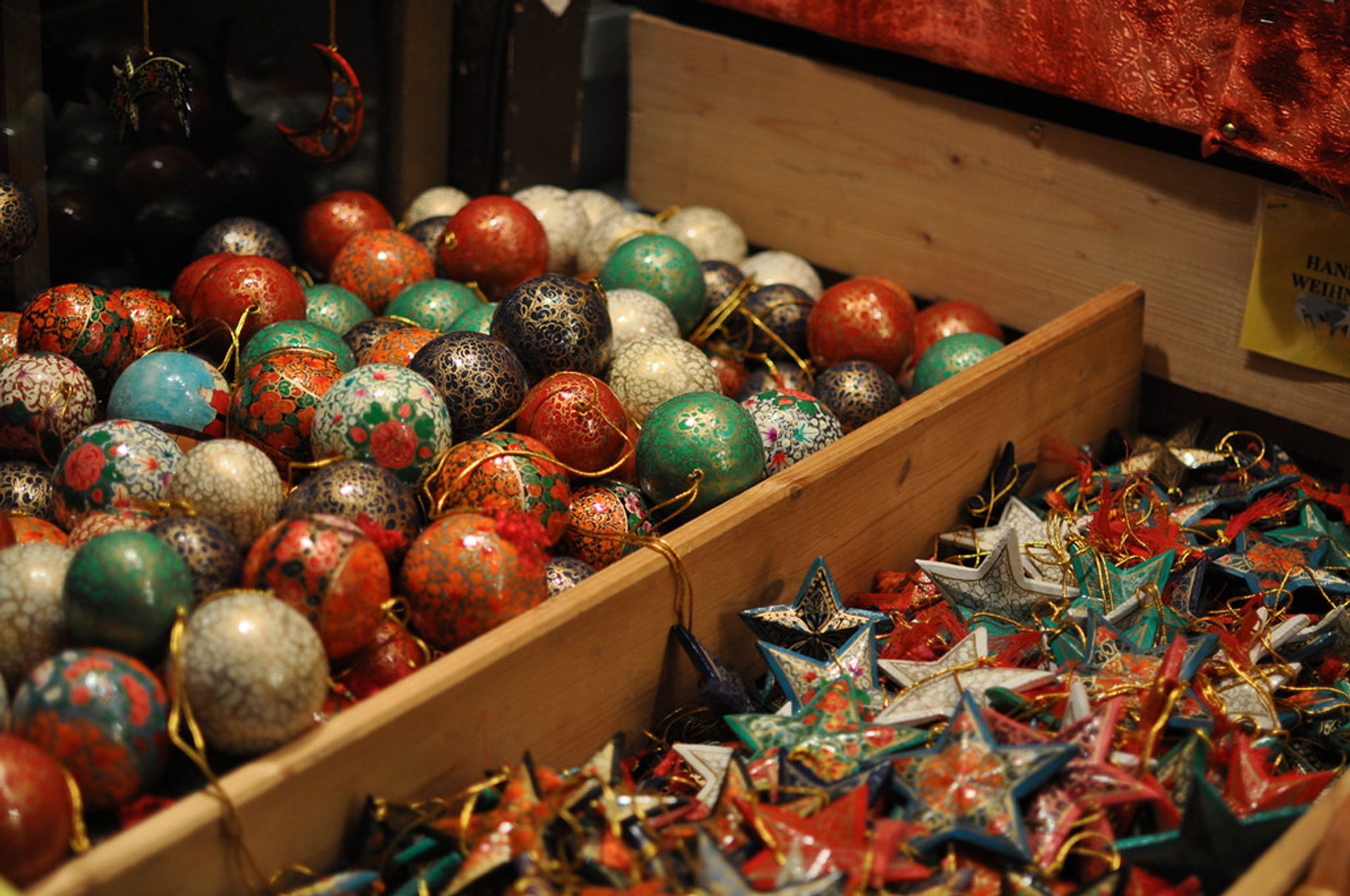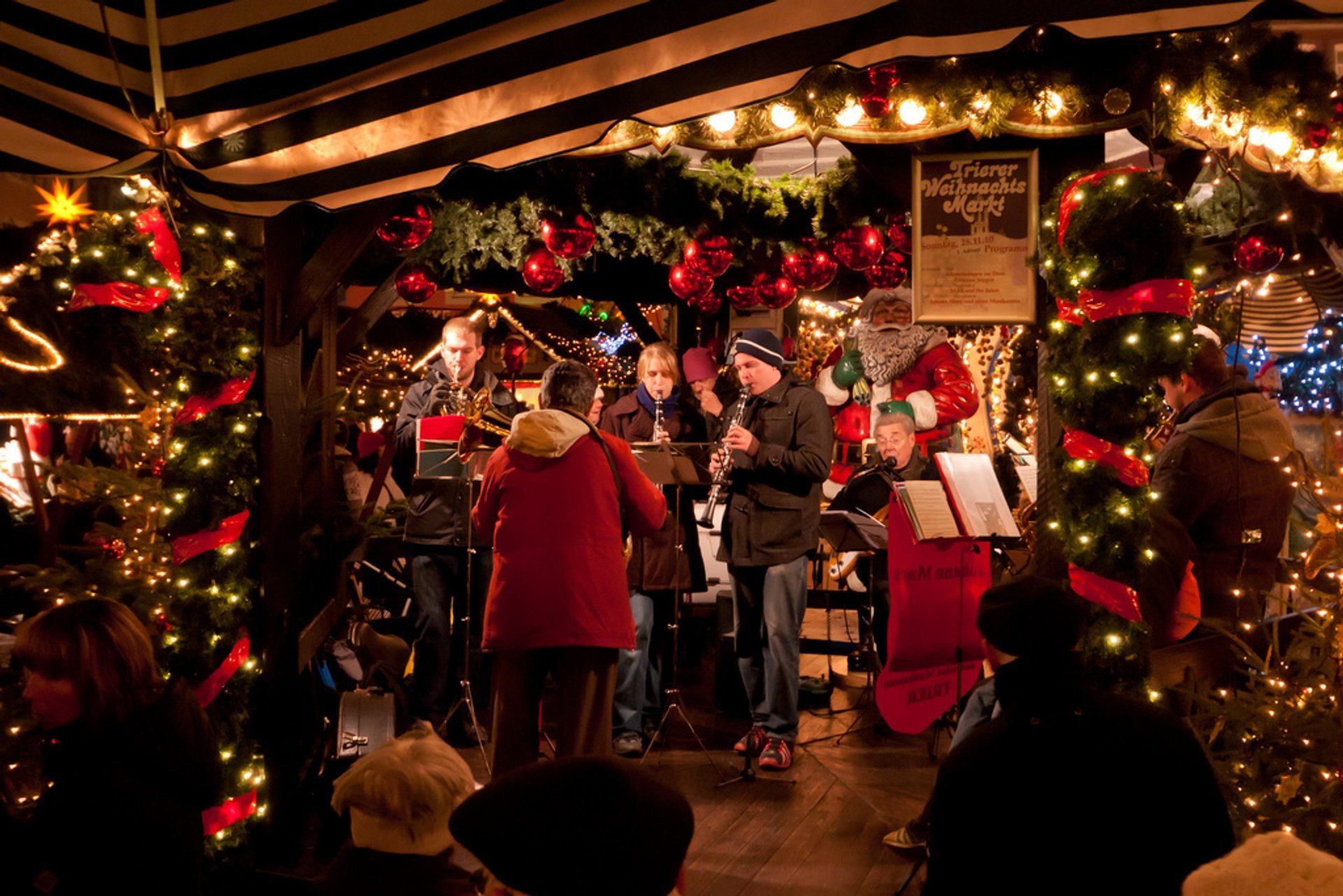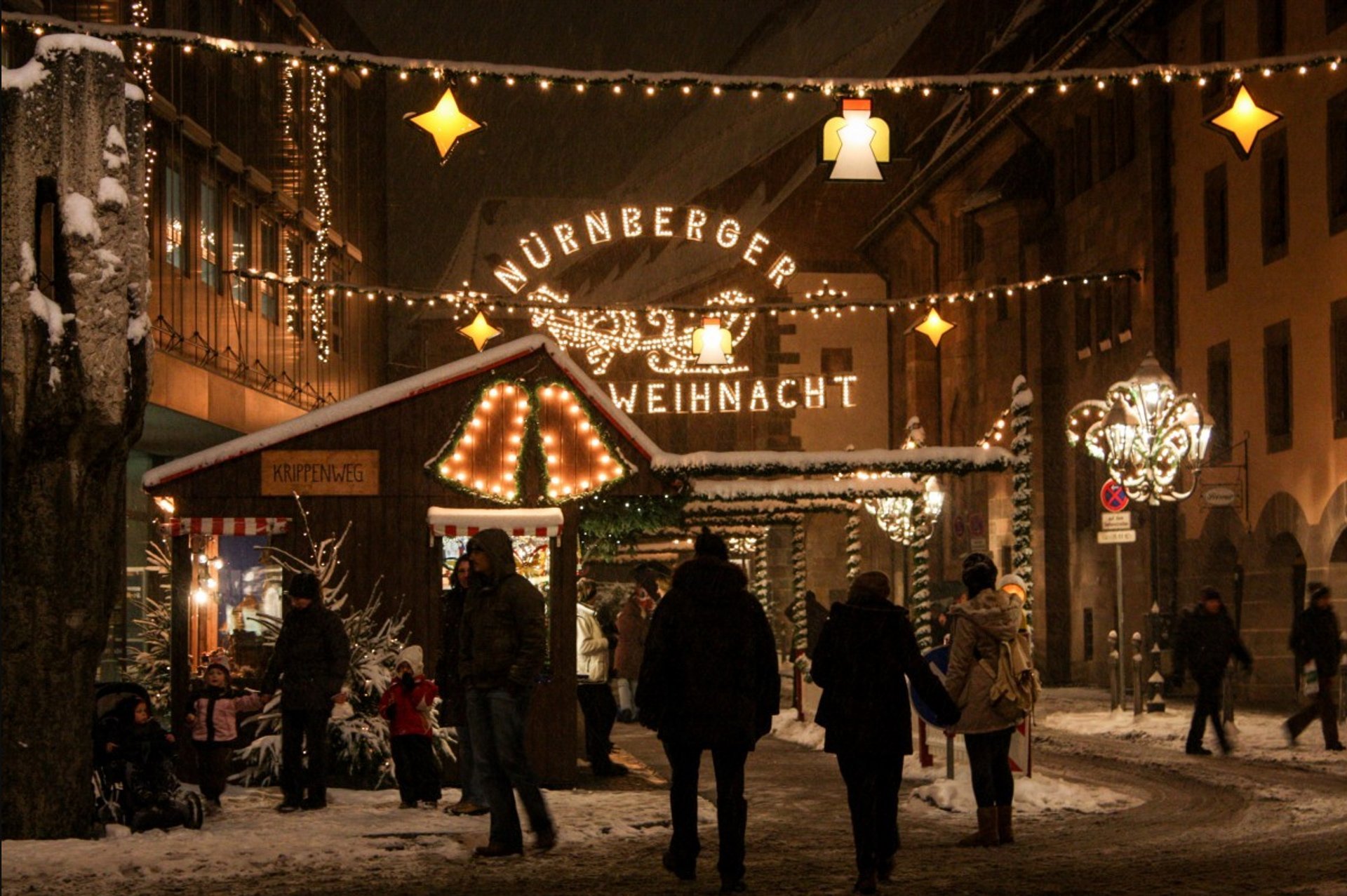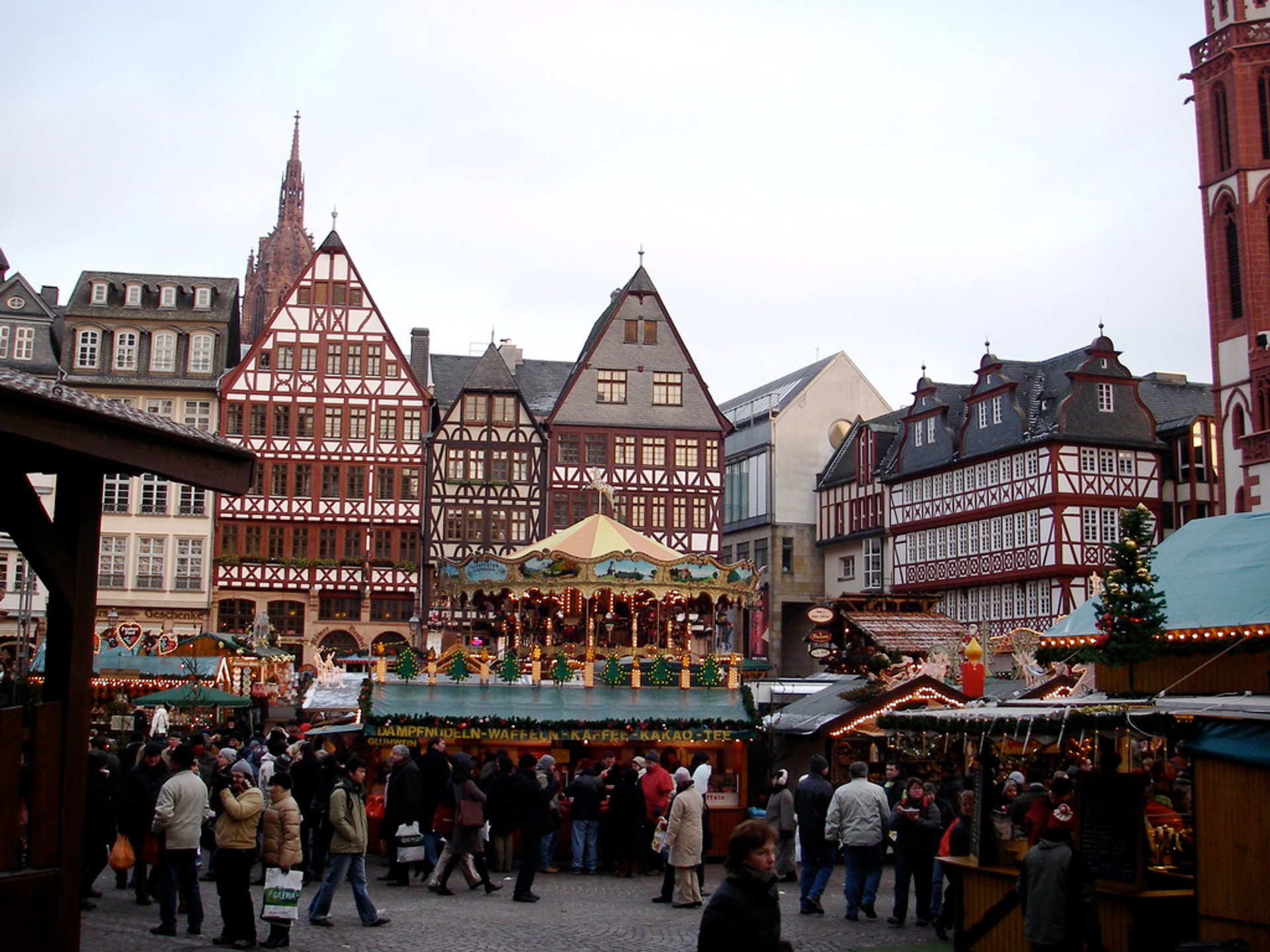 Weihnachtsmarkt Frankfurt
See accommodations nearby
The Christmas Market (Weihnachtsmarkt) phenomenon is closely linked to German culture. So, if you want to see the most authentic holiday fairs, head to Nuremberg, Hamburg, Frankfurt, Baden-Baden, or Cologne and marvel at incredible cozy​ huts full of delicious goodies. Of course, there are thousands of Christmas markets in Germany, almost in every village. So if you happen to travel here before the holidays, you can check the busiest and most popular of them, as well as the small and secluded ones.
Am Dom Markt in Cologne (November 23–December 23, 2023)
Am Dom Markt in Cologne, or Cologne Cathedral Christmas Market, takes place at the foot of the famous Gothic Cathedral, a UNESCO World Heritage site, and the city's iconic landmark. A large Christmas tree decorated with red ribbons and lights is towering over 160 market stands, spreading delicious smells of spices and lively Christmas tunes. The city also hosts several other Christmas markets—Old Town Christmas Market (Alter Markt), Angel's Christmas Market (Markt der Engel) on the Neumarkt, Harbour Christmas Market (Hafen Weinahtsmarkt)—each with its own twist and special atmosphere. Cologne's Christmas markets are some of the most popular in the country attracting millions of tourists.
Trierer Weihnachtsmarkt (November 24–December 22, 2023)
Trier Christmas Market is one of the most romantic fairs set up in front of the charming Trier Cathedral. Over 90 beautiful wooden booths sell decorations, wooden toys, ceramics, candles, hand-blown glass, and other crafts. Don't leave the market without trying bratwurst and potato pancakes.
Frankfurt Christmas Market (November 27–December 21, 2023)
Römerberg Market in Frankfurt features hundreds of wooden huts in the historic old town center. The background's financial district provides a striking contrast to one of Germany's oldest Christmas markets, dating back to 1393. The Market is a good place to shop for souvenirs and gifts, drink hot apple wine, and try Bethmännchen cookies. There are also other Christmas markets in the Frankfurt area, you can read about them in our article about Chrismas Markets in Frankfurt.
Nuremberg Christkindlesmarkt (December 1–24, 2023)
Christkindlesmarkt in Nuremberg, or Nürnberger Christkindlesmarkt in German, is what comes to mind when people think of a traditional Christmas market. One of the largest in the country, it dates back to the 17th century. The most prominent local tradition is the Christkind. Every two years, a blond teenage girl is chosen to open the market. Wearing a golden crown and a white robe, she addresses Christkindlesmarkt from the Church of Our Lady's balcony with a prologue. The market opens with Advent and lasts until Christmas Eve.
Wintertraum Stuttgart (November 29–December 23, 2023)
In Stuttgart, the city's five main squares transform into a winter wonderland. With its cobblestone streets, cathedrals, and historic buildings, Stuttgart is a perfect setting for holiday magic. The main market Wintertraum Markt is located in front of the beautiful Old Palace. Stroll through wooden chalets decorated with garlands and enjoy traditional entertainment.
For the tickets and latest updates, please check with the official websites (see External Resources below.) Also, take a look at the map suggesting the best accommodations nearby.
Find hotels and airbnbs near Christmas Markets (Map)