0
Show accomodations nearby
Christmas markets have only started to appear in Ireland in the 21st century. But this recent tradition is getting increasingly popular, attracting locals and visitors with live entertainment, festive treats, and gift shopping.
Christmas markets in Dublin
Dublin Christmas Markets bring joy and family fun to the nearby suburbs and towns. Dún Laoghaire Christmas Market is open on weekends from late November to December 23 and features Ferris Wheel, the largest Christmas lights display in Dún Laoghaire, stalls selling handmade gifts, and festive foods. If you don't mind taking a one-hour trip away from Dublin, then you can also visit Wicklow Chrismas Market held at the Abbey Grounds in the town of Wicklow.
Galway Continental Christmas Market (November 15–December 22, 2019)
The Galway Continental Christmas Market on Eyre Square is the oldest and the most picturesque holiday fair in Ireland. Over 50 small wooden chalets are nicely decorated and smell of pine and spices. A huge Christmas tree and stage for carollers complete the picture. The Galway Christmas Market holds workshops for kids and Santa Claus visits. German sausages, pretzels, and waffles are offered as snacks.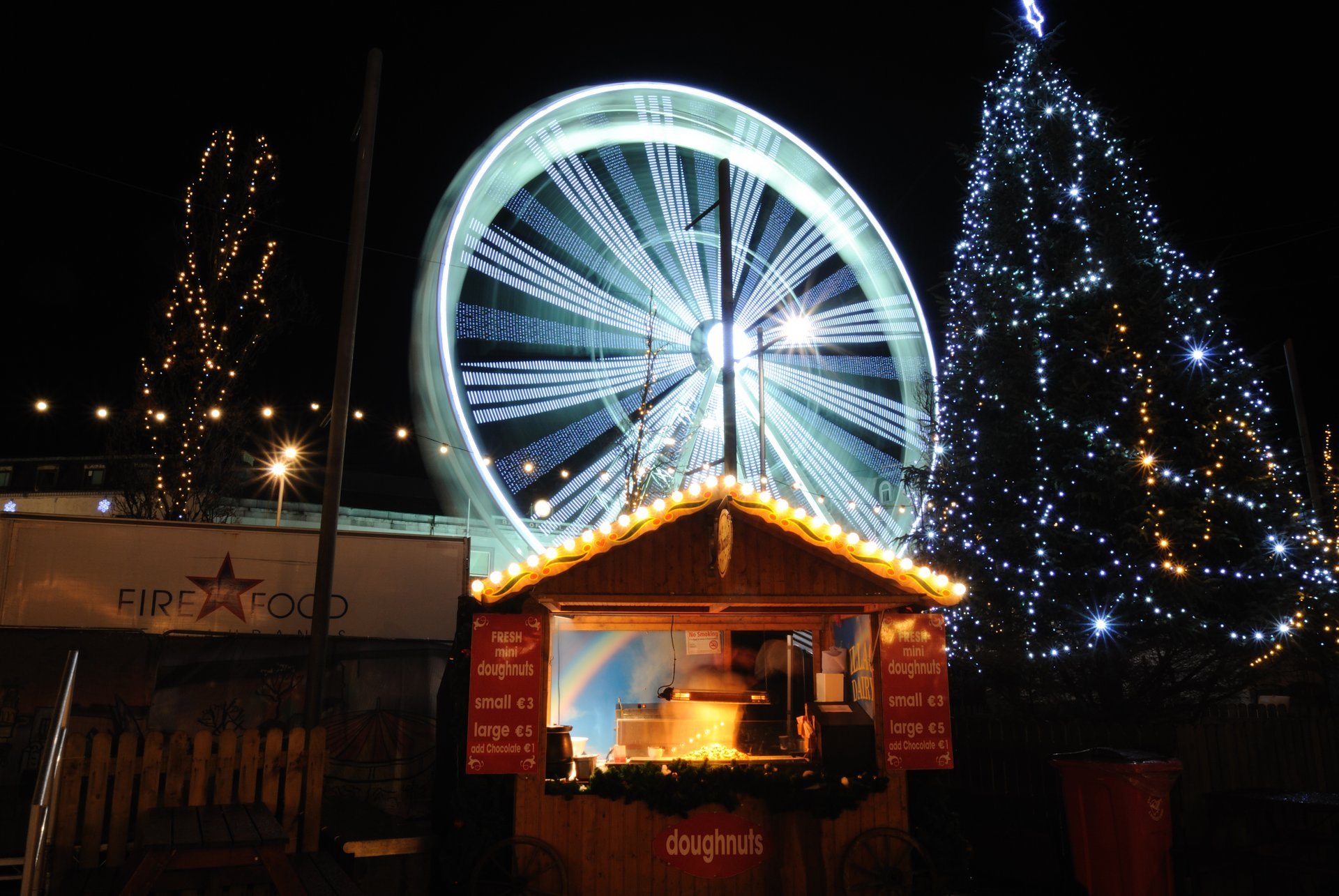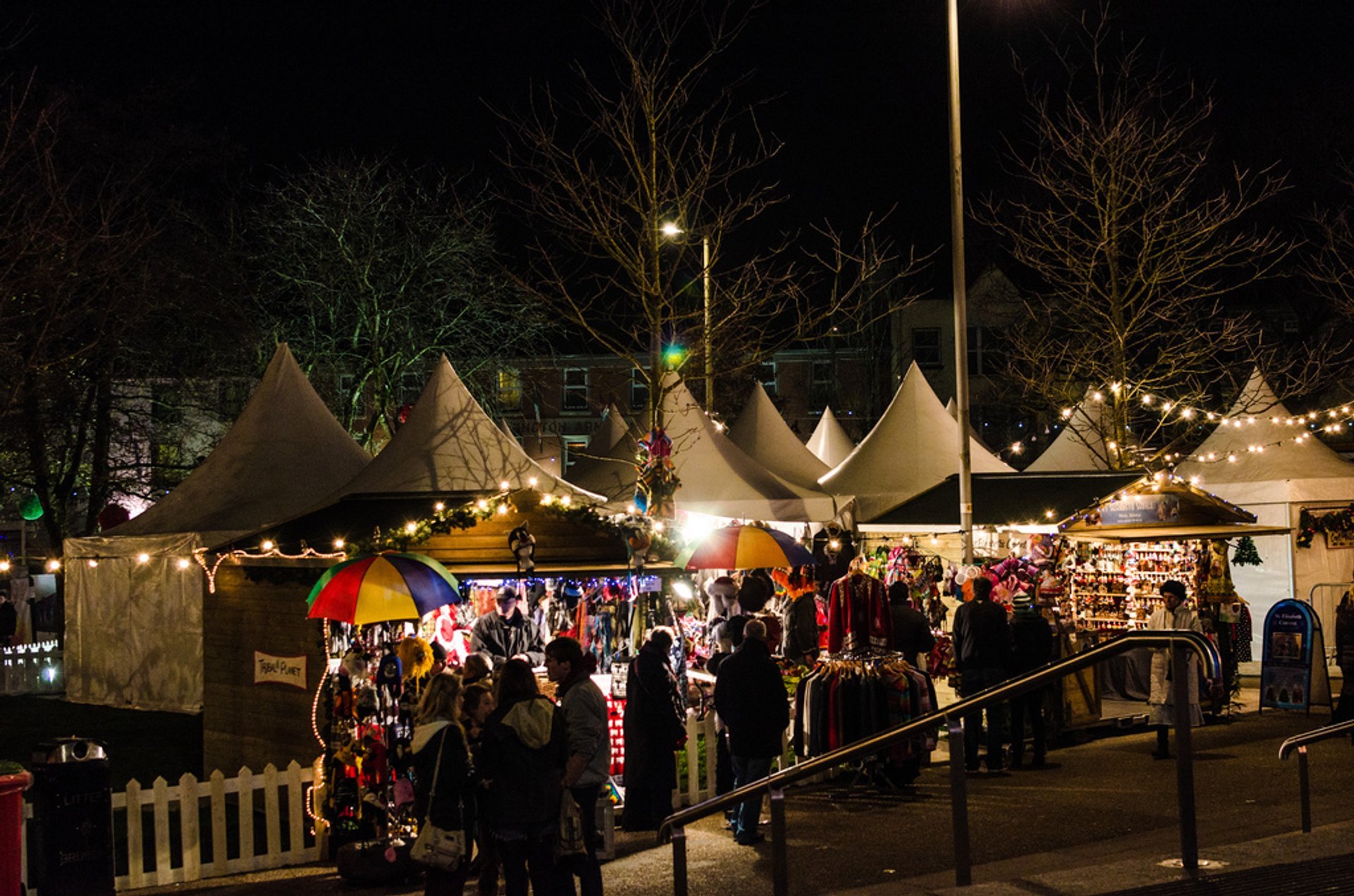 Belfast Continental Christmas Market (November 16–December 22, 2019)
Belfast in Northern Ireland, hosts Continental Christmas Market, transforming its City Hall grounds into a European village. Food choices include French tarts, Italian nougat, and Belgian chocolate.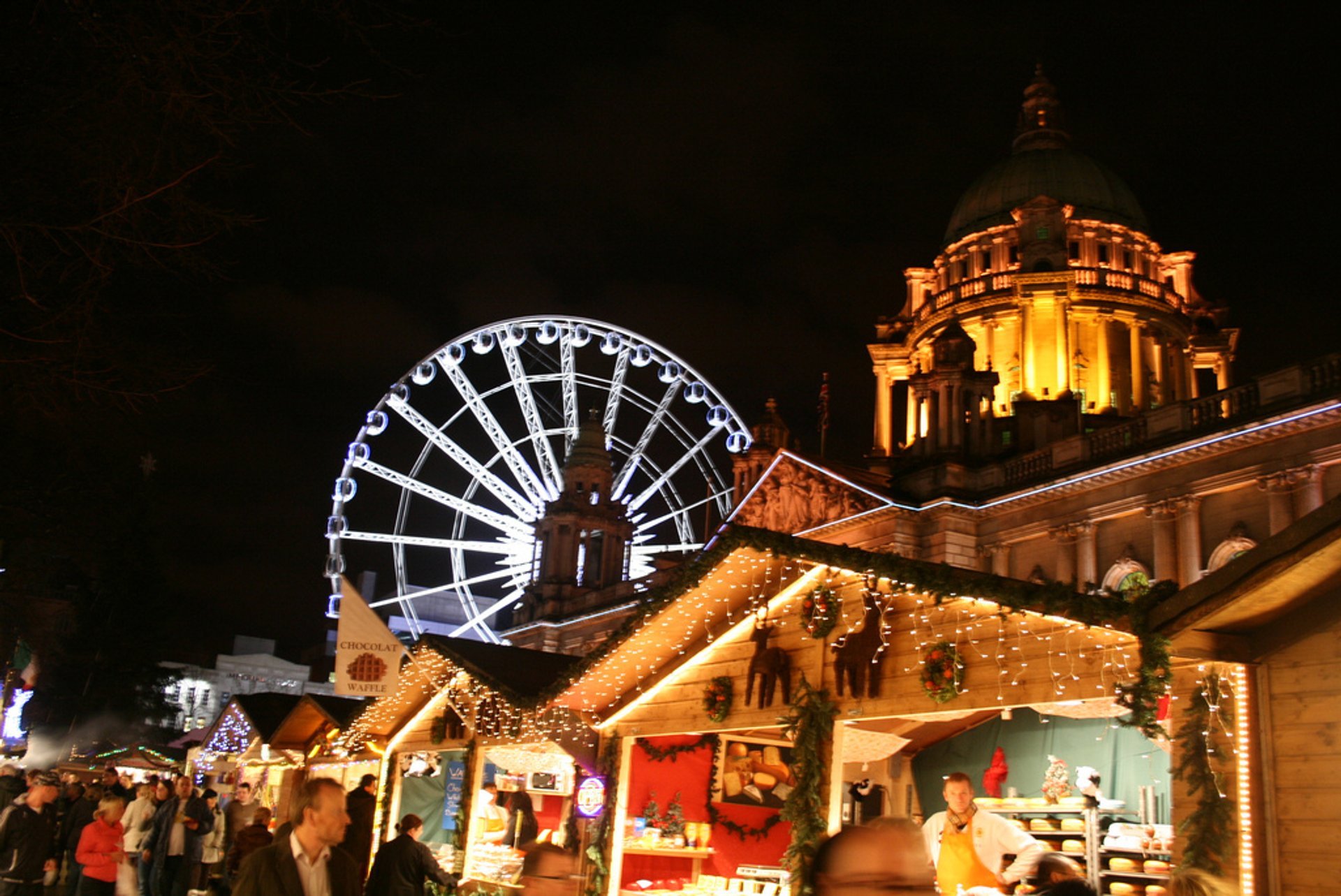 GLOW a Cork Christmas Celebration (November 17–December 22, 2019)
A Cork Christmas Celebration in Bishop Lucey Park includes a fantastic light installation and a giant Ferris wheel. The festive market offers a wide variety of crafts and entertainment.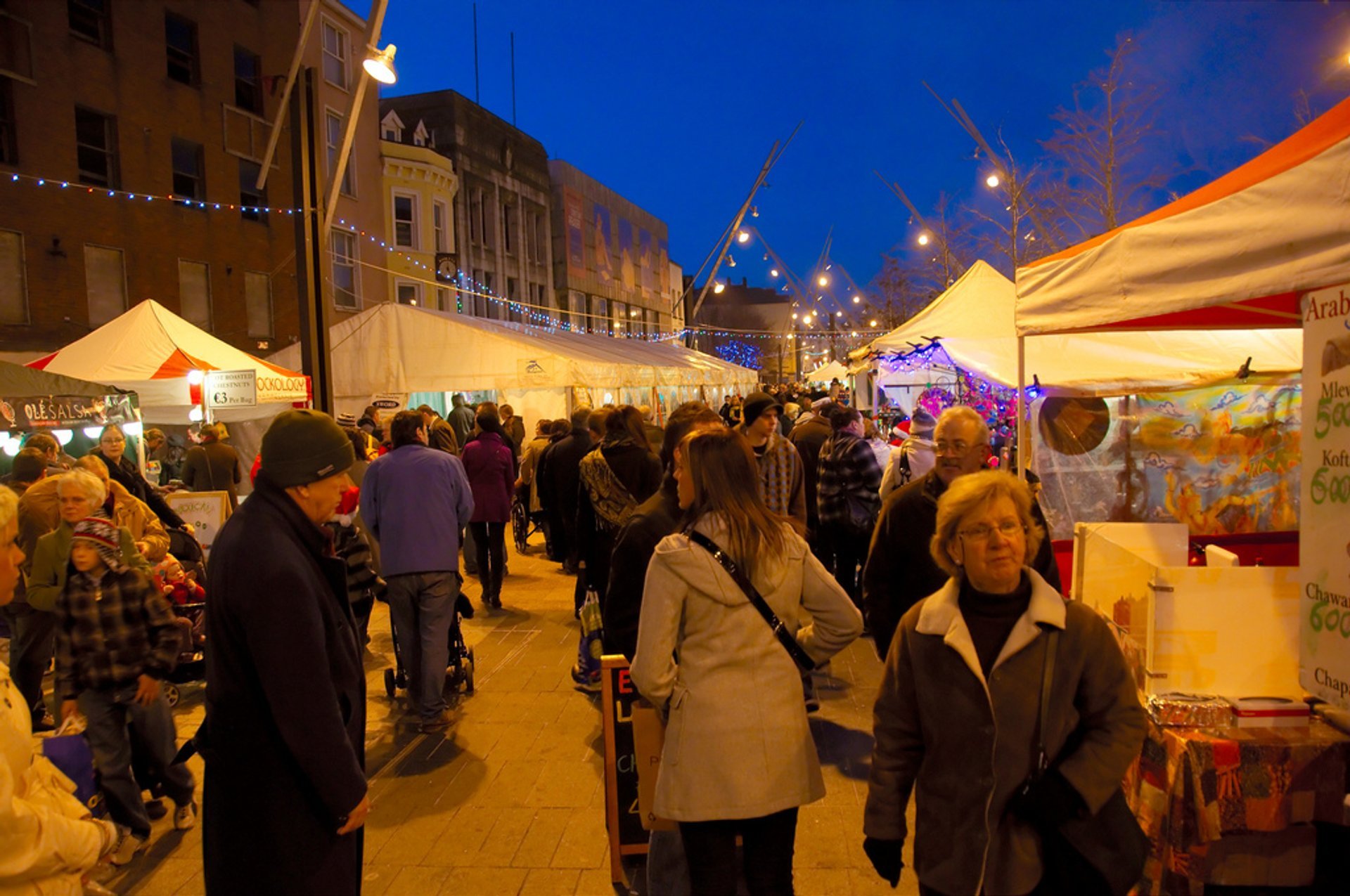 Winterval Waterford (November 23–December 23, 2019)
Ireland's biggest Christmas festival Winterval takes place in Waterford. The city dubbed Ireland's Christmas Capital due to its attraction called The Enchanted Christmas held in the old post office at Custom House Quay. There is also an ice rink, Winterval Express Train and a horse-drawn sleigh.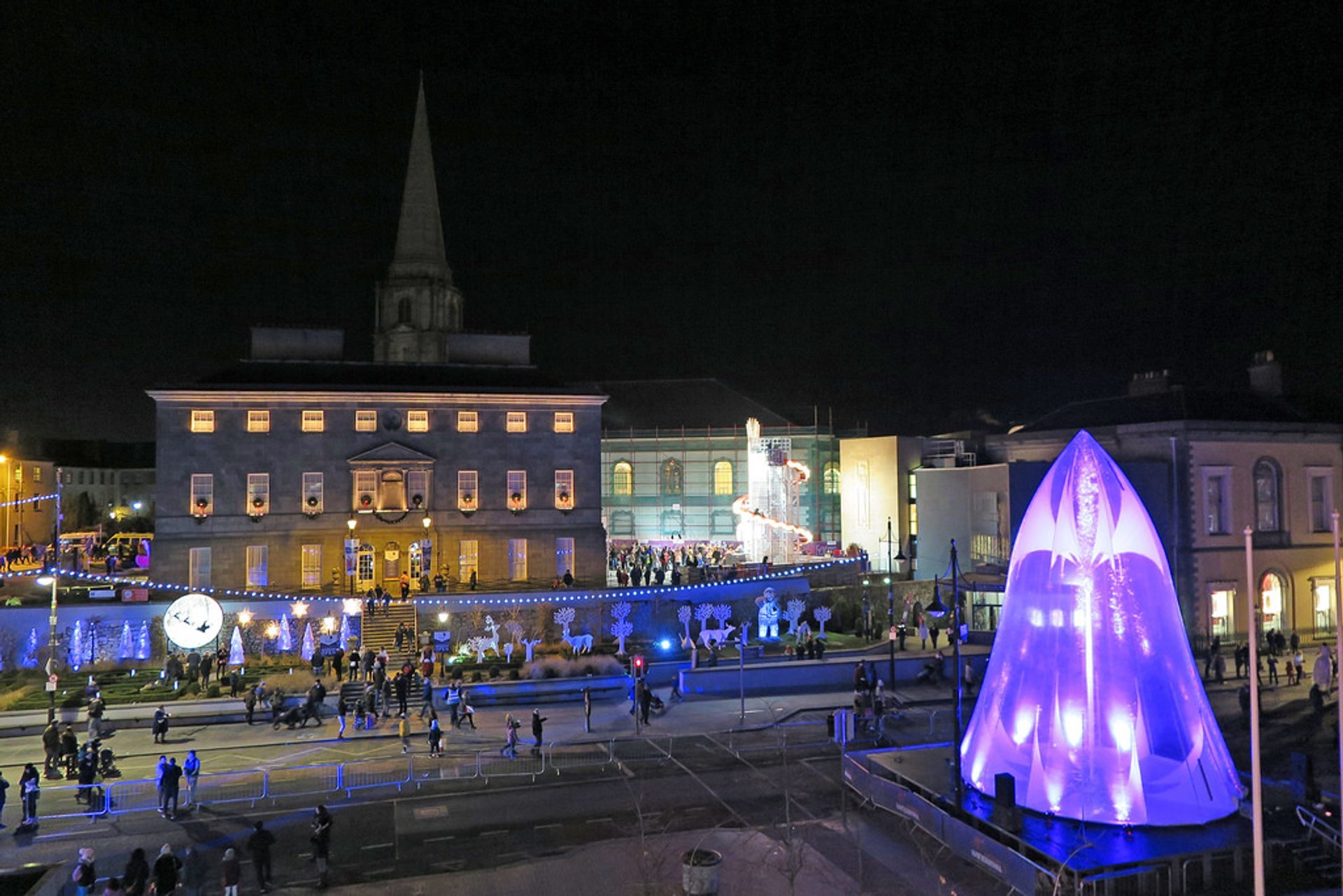 Christmas Markets Featured in