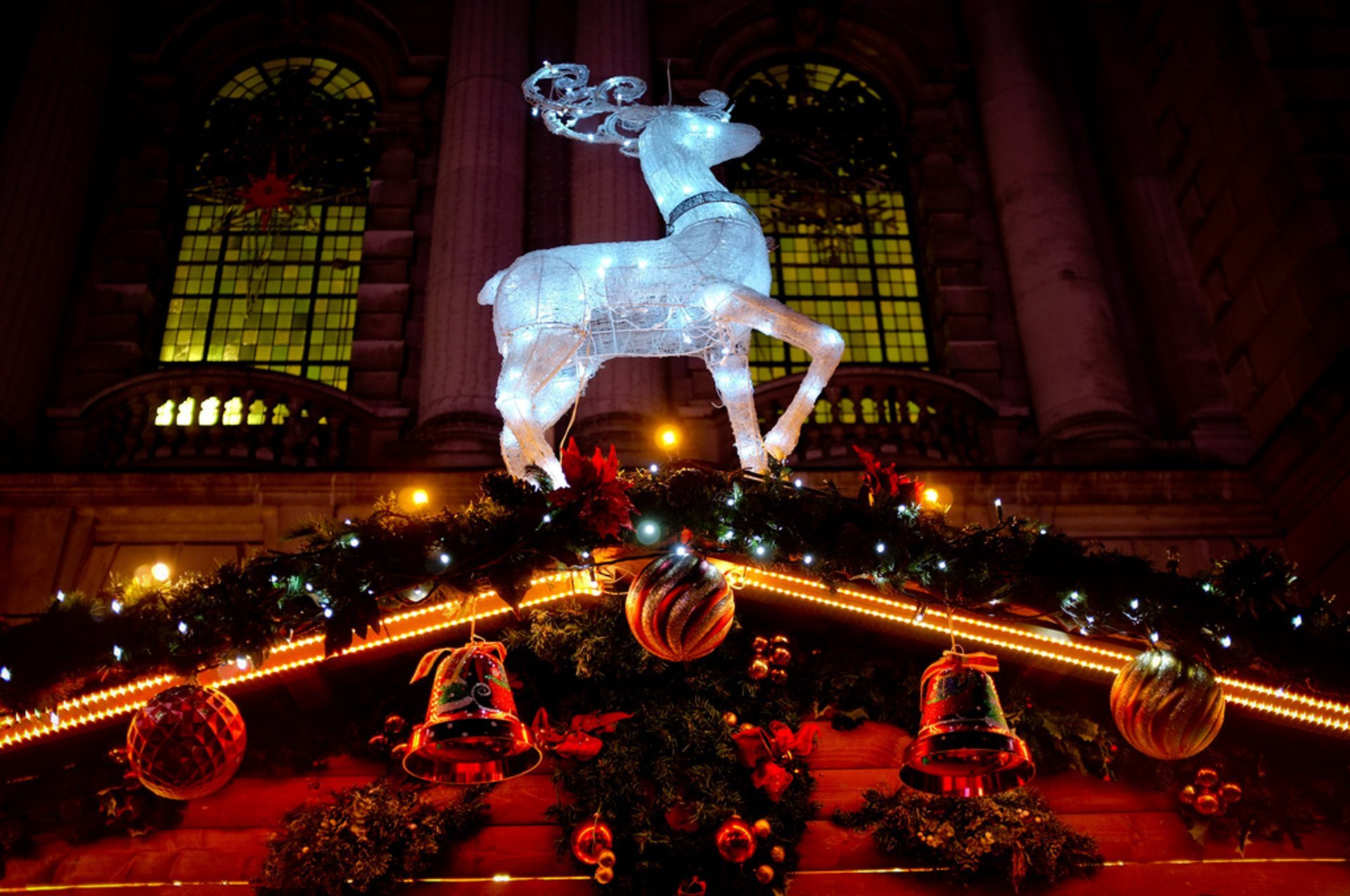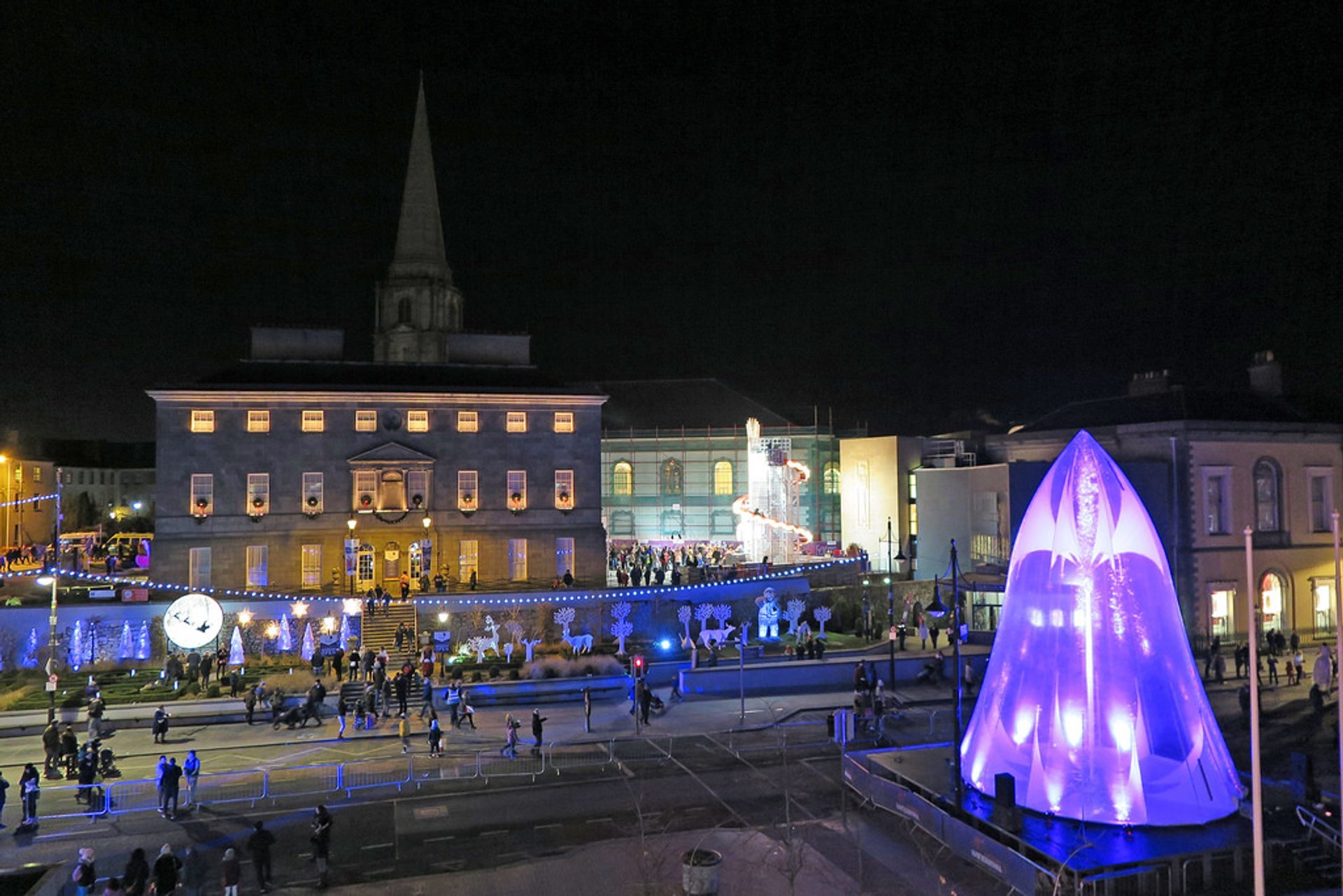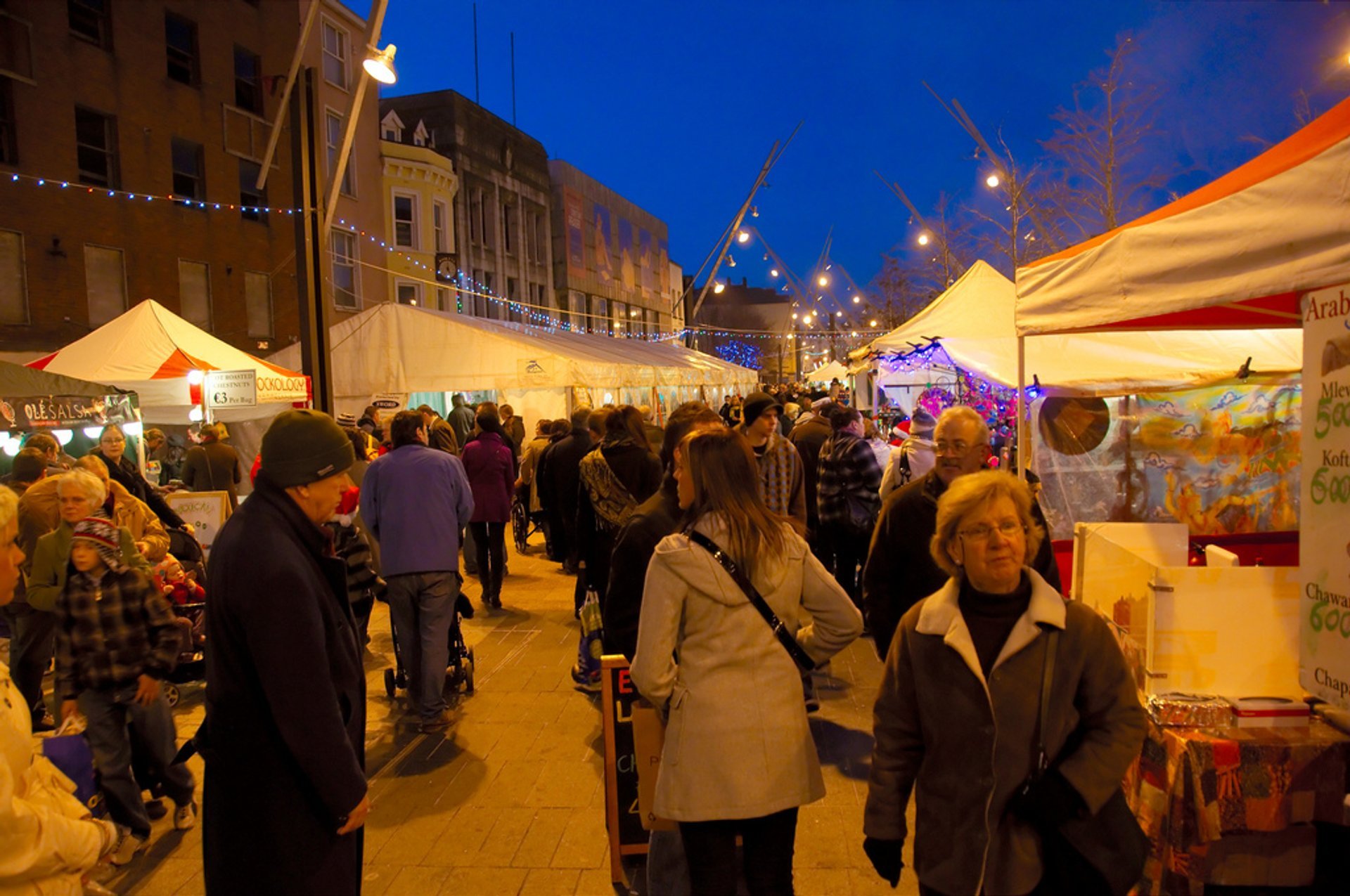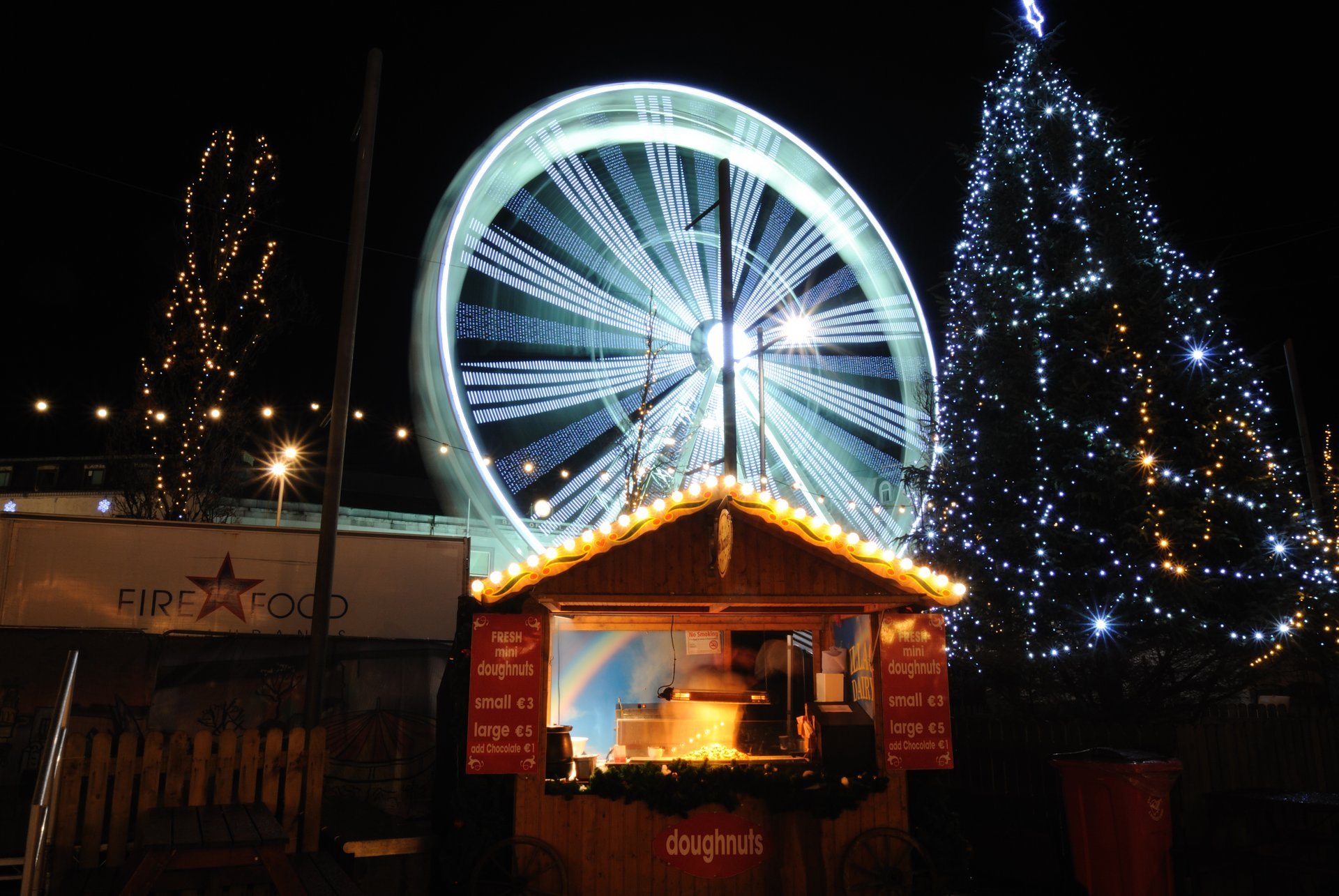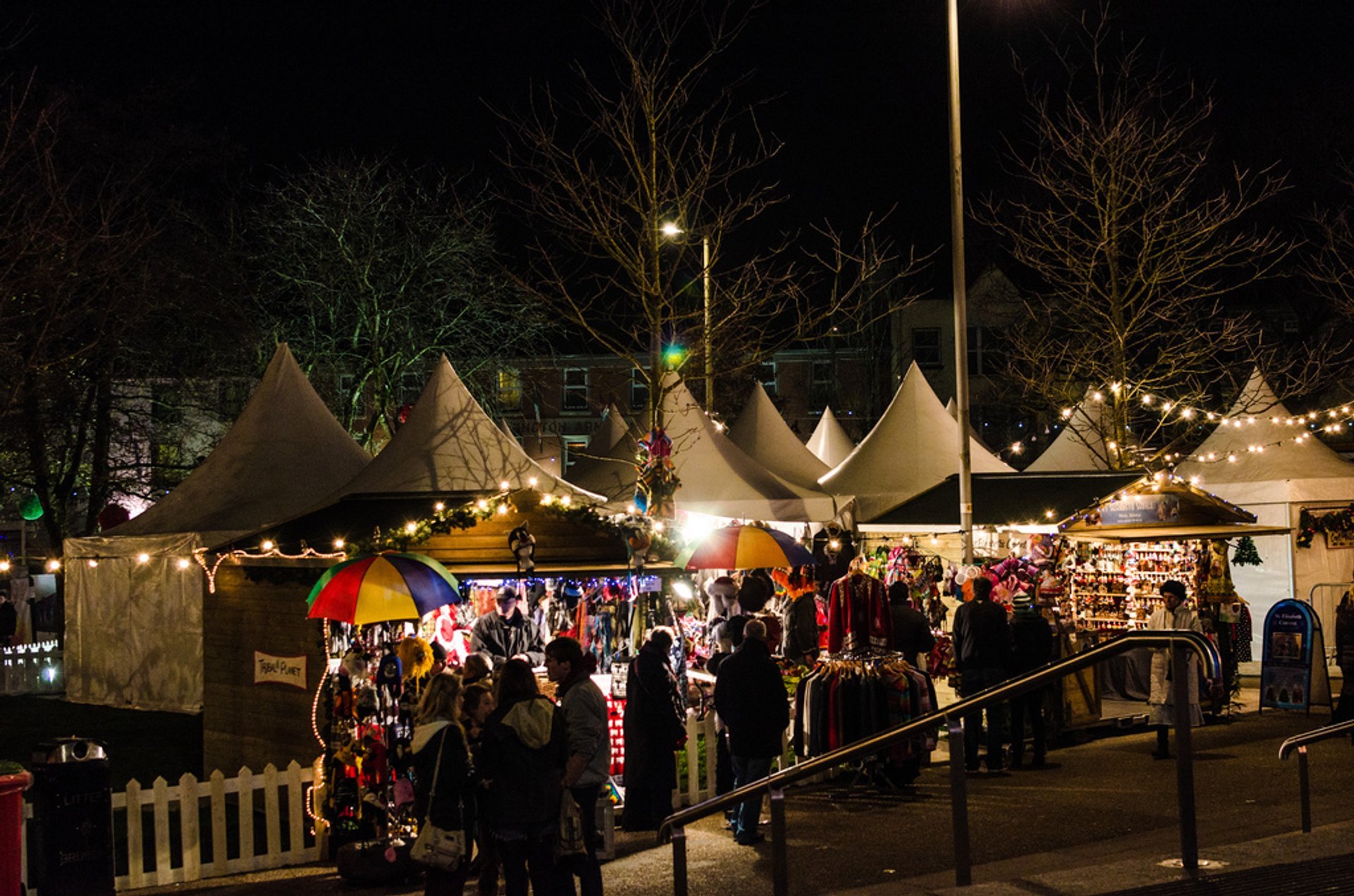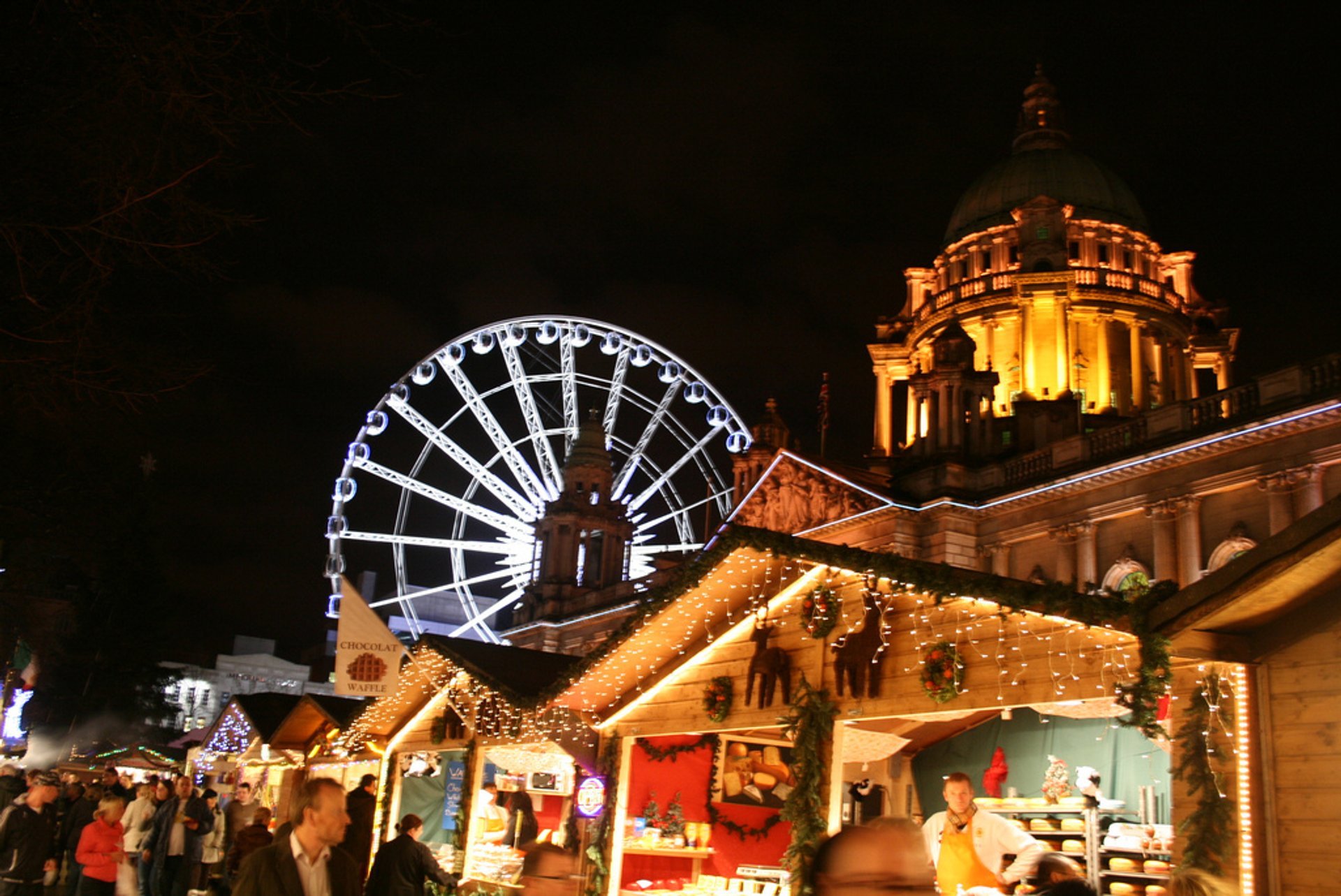 See accommodations nearby
Christmas markets have only started to appear in Ireland in the 21st century. But this recent tradition is getting increasingly popular, attracting locals and visitors with live entertainment, festive treats, and gift shopping.
Wicklow Christmas Market (November 19–December 18, 2022)
If you don't mind taking a one-hour trip away from Dublin, you can also visit the Wicklow Christmas Market held at the Abbey Grounds in the town of Wicklow. Grab a steaming mug of mulled wine and get ready to immerse yourself into the festive spirit! Besides the Fun Fair, Santa Express, artisan craft offerings, and a vast variety of food stalls, Wicklow Christmas Market also offers an opportunity to embrace the magic of Christmas by gliding on the Eco-Ice Rink. Entry into the Wicklow Christmas Market is free, but book tickets early as they are limited.
Winterval Waterford (November 18–December 23, 2022)
Ireland's biggest Christmas festival Winterval takes place in Waterford. It's impossible to imagine Christmas in Waterford without the Waterford Eye! Take a spin on this 105-foot (32-m) high Wheel and get to see Waterford City and the Suir River from above. Embrace your inner child and get excited about Christmas when going on a flight with Santa in his helicopter. The helicopter tours are run by Adventure 001 and the ticket includes a 10- or 20-kilometer flight, a cup of hot chocolate or a glass of bubbly, safety briefing, and insurance. Another place to meet Santa is a specially designed Magic Snow Globe in Arundel Square. For access to the Globe and to take a group photo with Santa, pre-booking is required. If you prefer an outdoor stroll, the festive atmosphere is guaranteed. Magical holiday lights will illuminate the streets of Waterford. Besides, the WindowsOfWinterval contest will be running throughout the festival: local shops will do their best to decorate their windows, and guests will post and tag photos of their favorite windows.
GLOW a Cork Christmas Celebration (November 25, 2022–January 8, 2023)
GLOW event will feature enchanting Creative Festive Window Installations from late November through early January. The Cork Opera House Panto is an essential part of Christmas celebrations in Cork; thus, window installations will bring some of the most famous Panto titles to life and absorb attendees into a creative and interactive theater. The streets of Cork will be transformed into a holiday wonderland with over 4 miles (7 km) of lights shining across the city for the Christmas season.
Galway Continental Christmas Market (November 11–December 22, 2022)
The Galway Continental Christmas Market on Eyre Square is the oldest and the most picturesque holiday fair in Ireland. Over 50 small wooden chalets are nicely decorated and smell of pine and spices. A huge Christmas tree and stage for carollers complete the picture. The Galway Christmas Market holds workshops for kids, and Santa Claus visits. German sausages, pretzels, and waffles are offered as snacks.
Belfast Continental Christmas Market (November 20–December 22, 2022)
Belfast in Northern Ireland, hosts their annual Continental Christmas Market, transforming its city hall grounds into a European village. Food choices include French tarts, Italian nougat, and Belgian chocolate.
Dún Laoghaire Christmas Market in Dublin (November 26–December 23, 2022, unconfirmed)
Dublin Christmas Markets bring joy and family fun to the nearby suburbs and towns. Dún Laoghaire Christmas Market is usually open on weekends from late November to December 23 and features a Ferris Wheel, the largest Christmas lights display in Dún Laoghaire, stalls selling handmade gifts, and festive foods.
Find hotels and airbnbs near Christmas Markets (Map)